Whether 2016 was one of the greatest years of your life, or you're hoping 2017 will bring you better fortune, it's only right to ring in the New Year in style! Check out one of these 15 events going on around Vancouver.
True North New Year's Eve
Location: Vancouver Convention Centre West, Canada Place
Details: Come out to Vancouver's official New Years Eve party! Performers will include The Sheepdogs, Yukon Blonde, Delhi 2 Dublin and Humans. There will also be a DJ room with local spinners, and you'll get a prime view for the fireworks at 9 p.m. and midnight.
Cost: $129, nyevan.com/buy-tickets
Illuminate New Year's Eve 2016
Location: Opus Hotel, 322 Davie St.
Details: The Opus Hotel is hosting a red carpet event this year, a fitting way to end the year and bring on the new one! There will be DJs in two different rooms.
Cost: $50, clubzone.com
Prohibition New Year's Eve Party
Location: Rosewood Hotel Georgia, 801 West Georgia St.
Details: Follow a green light down the stairs, and enter the world of Prohibition, speakeasies and glamour. You'll get a complimentary glass of champagne and there there will be an extensive drink menu to choose from. Live entertainment will include The Wonders and DJ Myles Bigelow Duo.
Cost: Tickets start at $45, eventbrite.ca
New Year's Eve at Hotel Vancouver
Location: Fairmont Hotel Vancouver
Details: For the fourth year in a row, Arrival will host another legendary New Year's Eve party at the Hotel Vancouver. Each ballroom in the hotel will have a unique program and you'll en joy a mix of DJs, musicians, performers and so much more.
Cost: Tickets start at $99, hotelvancouvernye.com/#tickets
NYE 2017 Waterfront Gala Ball
Location: Fairmont Waterfront, 900 Canada Place
Details: New Year's Eve at the Fairmont Waterfront will feature two rooms – the Grand Ballroom and the Ice Bar – each with different DJs performing. There will be appetizers, a champagne toast, a photo booth, a red carpet media wall and so much more!
Cost: $140, eventbrite.ca
Cirque Gala NYE 2017
Location: Fivesixty Nightclub, 560 Seymour St.
Details: This multi-level nightclub will feature different DJs, Cirque performance artists and champagne at midnight! Ring in 2017 with glamour and style.
Cost: $50 or $65, twisted.ca
Jubilee Hall New Year's Extravaganza
Location: 7989 Bradner Rd., Abbotsford
Details: Country lovers, gather 'round! Come out and dance to live country music, southern and classic rock, all provided by the Ken McCoy Band. There will be a buffet dinner, party favours and champagne at midnight.
Cost: $40, brownpapertickets.com/event/2720266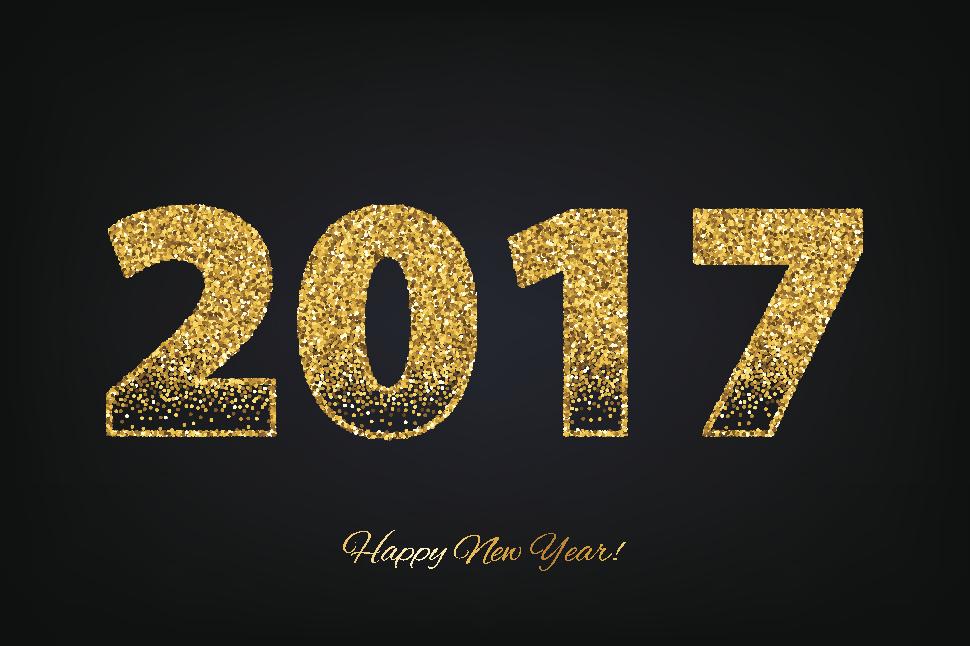 Magic Yacht Tours: New Year's Eve Cruise
Location: Western Bayshore Marina, 1602 Bayshore Dr., boards at 9 p.m.
Details: Climb aboard the Magic Charm and sail your way into the new year. Dance to live music, enjoy a meal and have a view from the deck as the fireworks ring in 2017.
Cost: $137, magicyachttours.com
Telus World Of Science New Year's Eve 2017
Location: Telus World Of Science Centre, 1455 Quebec St.
Details: Come out to the Telus World Of Science for one of the largest countdowns the city has to offer! Spread out over two floors and two rooms, you'll find six of Vancouver's top DJs, special effects and the top sound and lighting systems. It's a party you'll be sure to enjoy!
Cost: $100 or $85, clubzone.com
Mount Seymour: Family First Night
Location: Mount Seymour, North Vancouver.
Details: From 6 to 9 p.m., come out and enjoy tubing, tobogganing, live entertainment and a magic show, all set up for families to enjoy. Check out a fire spinning routine, go for a snowshoe walk along a lantern-lit trail and indulge in some chocolate fondue!
Cost: $20 for general admission, $15 for anyone under 18 – https://websales.mountseymour.com/e-commerce/ItemList.aspx?node_id=152384
New Year's Eve at Castle Fun Park
Location: Highway 1 and Exit 95, Whatcom Road, Abbotsford
Details: This family-friendly event will feature face painting, a Christmas movie, prizes and favours, hot chocolate and cookies! The balloon will drop at 9 p.m. and midnight, so everyone gets a chance to ring in 2017.
Cost: Find more information at castlefunpark.com
Whistler New Year's Eve Celebration
Location: Whistler Village
Details: Bring your family and celebrate the new year in Whistler. A wristband will get you into multiple venues where you can enjoy entertainment, games, countdowns, crafts and activities. There will be ice skating at Whistler Olympic Plaza and a Fire & Ice Show.
Cost: Tickets are $11.60 – https://www.whistler.com/cart/product-search/?arrivaldate=12/31/2016&departuredate=01/01/2017&supplierid=1681202&productid=8&productcategoryid=102&salesid=1321954
Fraser Valley First Night 2017
Location: TRADEX, 1190 Cornell St., Abbotsford
Details: Bring your family out for some New Year's fun. Fireworks, a balloon drop, midway rides, face painting, bouncy castles, live entertainment and more, you and your family will have a blast ringing in 2017.
Cost: $15 or $12, fvtradex.com
Comedy Mix New Year's Eve
Location: The Comedy Mix, 1015 Burrard St.
Details: Celebrate the new year with an evening of laughs. Comedians Chris James, Darcy Michael, Ivan Decker and host Kevin Banner will keep audiences in stitches until the ball drops.
Cost: $45, thecomedymix.com
Yuk Yuk's New Year's Eve
Location: Yuk Yuk's Comedy Club, 2837 Cambie St.
Details: Comedian Darryl Lenox will help you ring in the new year with barrels of laughs. Darryl has been on Conan O'Brien and Comedy Central, and he's sure to entertain.
Cost: $60, yukyuks.com/vancouver