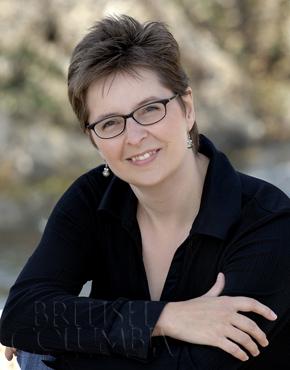 There is little chance I'll miss Mandy Kray at our appointed meeting spot in the Fairmont Empress. We've arranged to rendezvous at 10 a.m. beside the old grandfather clock in what was the hotel's original lobby area.
"I'll be the one in Edwardian costume," says Kray, owner of Victoria's WalkAbouts Historical Tours.
Built in 1908, the Empress turned 100 this year. By way of a cheeky birthday gift, I assigned Victoria writer Rosemary Neering to research "A century of secrets at the Empress Hotel." I so enjoyed the article's juicy revelations, I've come to Kray to see what other tidbits her 90-minute tour might reveal about the grand old lady of Government Street.
Kray definitely stands out from those milling around the old timepiece, her
elegant, wide-brimmed hat adorned with gauzy rosettes and a jaunty salute of pheasant feathers. She distributes guest badges among the group and begins her animated commentary.
"I'm wearing an Edwardian travelling suit," Kray says of her stylish, close-fitting jacket and ankle-length skirt, ornately patterned in shades of mint and rose. The style, she says, is circa 1910-1911, pre-Titanic, befitting a lady arriving by Canadian Pacific steamship to check into Victoria's grand new Empress Hotel.
"The young ladies would tie a piece of cord between their legs for training," she says, indicating her costume's long, narrow "hobble skirt," which limited the wearer to dainty, mincing steps. Kray points out a "cheater" slit in the back of her skirt that the designer—a period expert and fellow member of the Victoria Heritage Society—has inserted so she can move more freely on her tours.
And move she does. Stepping brightly from room to room, Kray dispenses lore and directs our attention to intriguing details. The painted plaster ceiling in the Dining Room that so perfectly mimics carved wood. Those 10 dazzling 8,000-piece chandeliers in the Crystal Ballroom that, Kray claims, staff once ran through a carwash for cleaning. And the unusual cougar-and-coronet insignia in the carpet of the expanded modern lobby, a sly reference to the wayward wildcat that prowled into the hotel's underground parkade in 1992. Media worldwide reported on the cougar's capture and release.
Beneath the Palm Court's stained-glass skylight dome, Kray describes how the ladies who first took tea here used to gossip behind their teacups—the very reason, she says, that those fragile china cups were designed so wide. It was they, Kray says, who insisted that tea be moved to the grand Lounge, after they discovered that the peculiar acoustics in the small rotunda had been carrying the whispered gossip from certain tables to eager ears in other parts of the room.
The English tradition continues today in the Lounge, now known as the Tea Lobby, where wait staff serve the famously decadent Empress Afternoon Tea—sweet scones with gobs of heavy cream, a panoply of cakes, pastries, and finger sandwiches arranged on silver tiers, and pots of the hotel's proprietary blend of black tea. The Tea Lobby hosts some 90,000 services a year, 400 to 500 a day in summer. I'm temporarily distracted by the ringing of a cash register in my head: 90,000 guests at an average of $50 per person, that's… click-click-click—ka-ching!… $4.5-million.
As we leave the Tea Lobby, I notice a hotel patron cast a lingering sidelong look at Kray. "You must get some interesting comments, going around in costume," I observe. Kray smiles the patient smile of a woman with 11 tour seasons under her petticoat. "I've had a lot of comments," she responds. "A lot of people think I'm dressed up in drag."
No! Not that there's anything wrong with that, but Kray looks every bit a woman.
I can only hope visitors speak more kindly of our old Empress. Sure, she's put on a bit of weight over the years—from 175 rooms on opening day to 477 today. And it's taken two multi-million-dollar facelifts to keep up her looks. For her centennial, the Fairmont chain announced a $1-million rejuvenation package. The first $500,000 provided new furniture, window dressings, and oak parquet floors in the Tea Lobby. The second half paid for 40 exterior flood lights; after nightfall, the Empress now threatens to outshine the famous lightbulb-bejewelled Legislative Buildings across the Inner Harbour.
Happy 100th, Madame Empress. You look so good at your age.