If you're a fan of comedy, you know Seth Rogen.
Born
Seth was born on April 15, 1982, in Vancouver. His parents are Sandy (nee Belogus) and Mark Rogen. Seth has an older sister, Danya.
Early years
Seth attended Vancouver Talmud Torah Elementary School and Point Grey Secondary School, but he did not graduate despite achieving high grades.
Seth knew from an early age that he wanted to be a comedian, saying, "As soon as I realized you could be funny as a job, that was the job I wanted."
His career as a comedian began when he was just 12 years old, performing at bar mitzvahs and parties, and at 13 he and childhood friend Evan Goldberg wrote an early draft of Superbad. At 16, Seth won the Vancouver Amateur Comedy Contest. This was also around the same time Seth earned a spot on the TV show Freaks and Geeks, his first major start in the industry.
Judd Apatow
Judd Apatow is a producer, and one of the most major influences to Seth's career. Seth started out acting in Judd's works, and then later moved on to becoming one of Judd's go-to writers. In 2007, Judd cast Seth as the leading man in his movie Knocked Up, Seth's big breakthrough.
Today
Seth is a writer, executive producer and actor – and also a name synonymous with comedy. He has starred in and produced several films, including: The 40-Year-Old Virgin, Knocked Up, Superbad, Pineapple Express, Funny People, The Green Hornet, 50/50, The Guilt Trip, This Is The End, Neighbors, The Interview, The Night Before, Neighbors 2: Sorority Rising and Sausage Party. His other works include voice-overs in the Kung Fu Panda series of movies and Horton Hears A Who!, co-writing Drillbit Taylor and starring in Steve Jobs.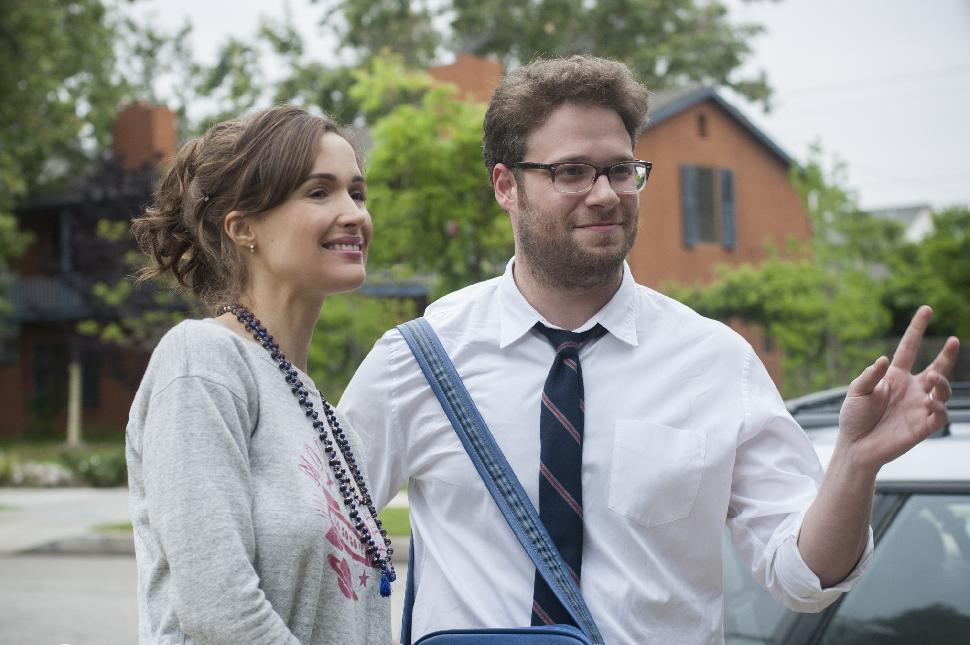 Since 2000, Seth has been nominated in or won several awards. In 2008, he won the Canadian Comedy Award for Best Writing for his movie Superbad and won Canadian Comedy Person of the Year. He won Canadian Comedy Person of the Year again in 2009; in 2014, he won the American Comedy Award for Funniest Motion Picture for This Is The End.
Personal life
Seth is married to writer and actress Lauren Miller – they began dating in 2004 and married in 2011. Seth is also an advocate for Alzheimer disease and began Hilarity for Charity, to raise awareness for the disease. Seth is a member of NORML (the National Organization for the Reform of Marijuana Laws) and is an open marijuana user.