After the climate disasters of 2021, a new poll by Nanos Research shows that the majority of British Columbians care about nature, want it protected and want to see big nature conservation goals set by the government for 2022. These findings send a strong message to decision-makers that British Columbians care deeply about lands, waters and wildlife in the province, and want government to get to work with communities and Indigenous peoples to keep nature healthy and protected far into the future.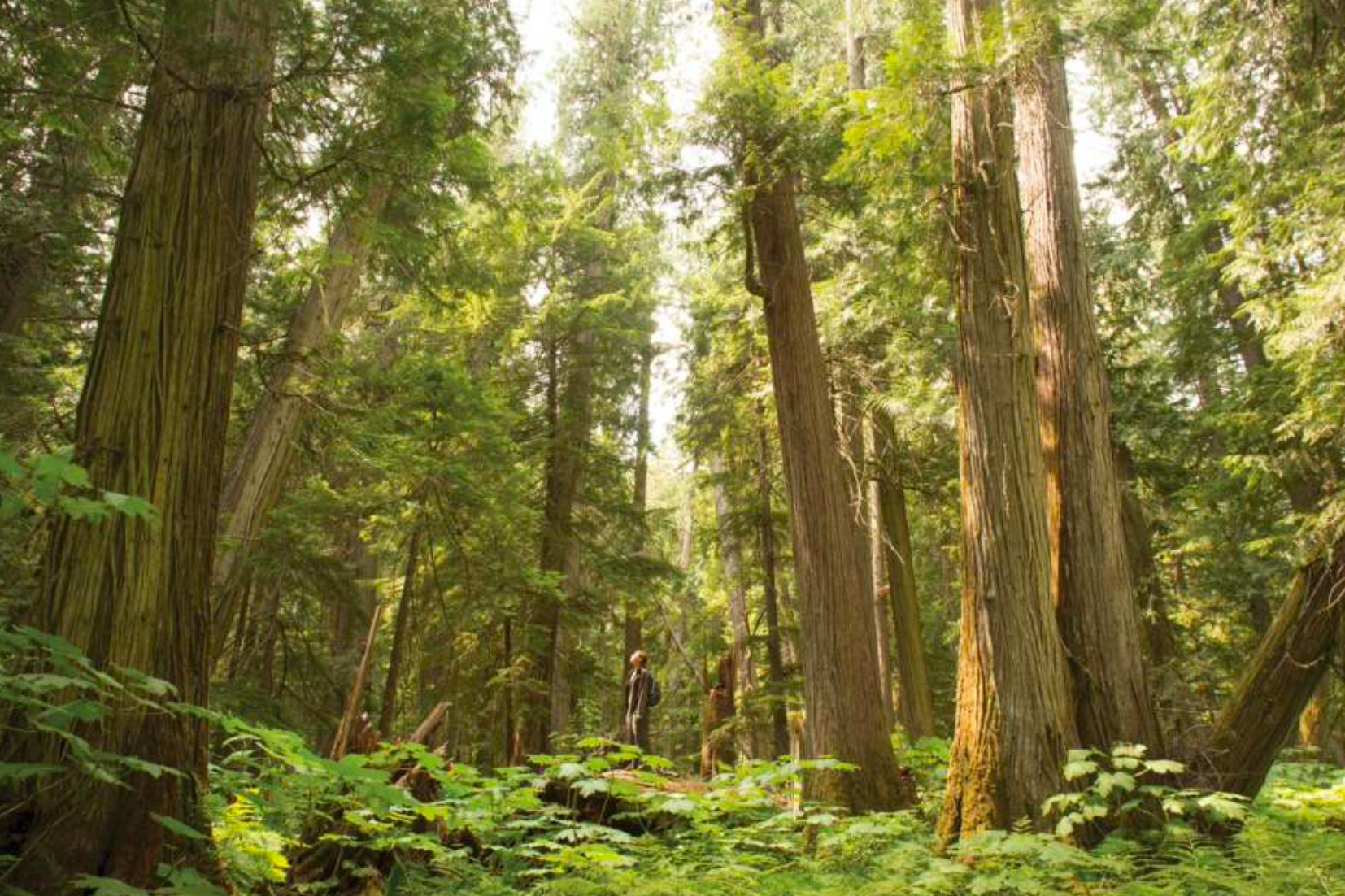 The Nanos Research poll conducted in October also found that seven in 10 residents of BC support the government setting big and important nature conservation goals—such as the 30 by 30 plan to conserve 30 percent of Canada's lands and waters by 2030.
Seventy four percent of respondents say we do not need to choose between creating jobs and conserving nature—we can do both.
Three out of four BC residents would be more likely to support the provincial government on creating at least one major new provincial park or protected wilderness—if the government worked with First Nations and local communities.
Eighty four percent of British Columbians support building additional wildlife crossings and fencing on roads in key areas to reduce wildlife-vehicle collisions and protect wildlife connectivity, allowing animals and humans safe passage.
Scott Niedermayer, Hockey Hall of Famer, two-time Olympian, four-time Stanley Cup champion and conservationist on the board of the Yellowstone to Yukon Conservation Initiative (Y2Y), which commissioned the poll, supports BC focusing on nature conservation and taking the right steps forward.
"It has been heartbreaking to witness fellow British Columbians losing property in the fires this summer and the flooding this fall. We must do all we can to limit our impact on the Earth, to try to limit the impact of these disasters," says Niedermayer, who lives in BC's Okanagan. "I would like to see BC be a leader in conservation and an example of how we can lead a sustainable way of life, allowing future generations to enjoy this incredible planet."
People in BC love nature, so it's no surprise there is strong support for additional protections. "Regardless of age, where we live, what work we do, or who we vote for, we share a love for the natural world which surrounds us and unifies our communities. The poll results clearly show this," said Candace Batycki, BC & Yukon program director with Y2Y.
The poll was conducted by Nanos Research for Y2Y on October 15 to 23, 2021. 800 residents of British Columbia were polled to better understand public opinion on the protection of lands, waters and species in the province.
For more information you can visit their website: y2y.net.