Step into a world of wealth and privilege, built high on a hill in Victoria.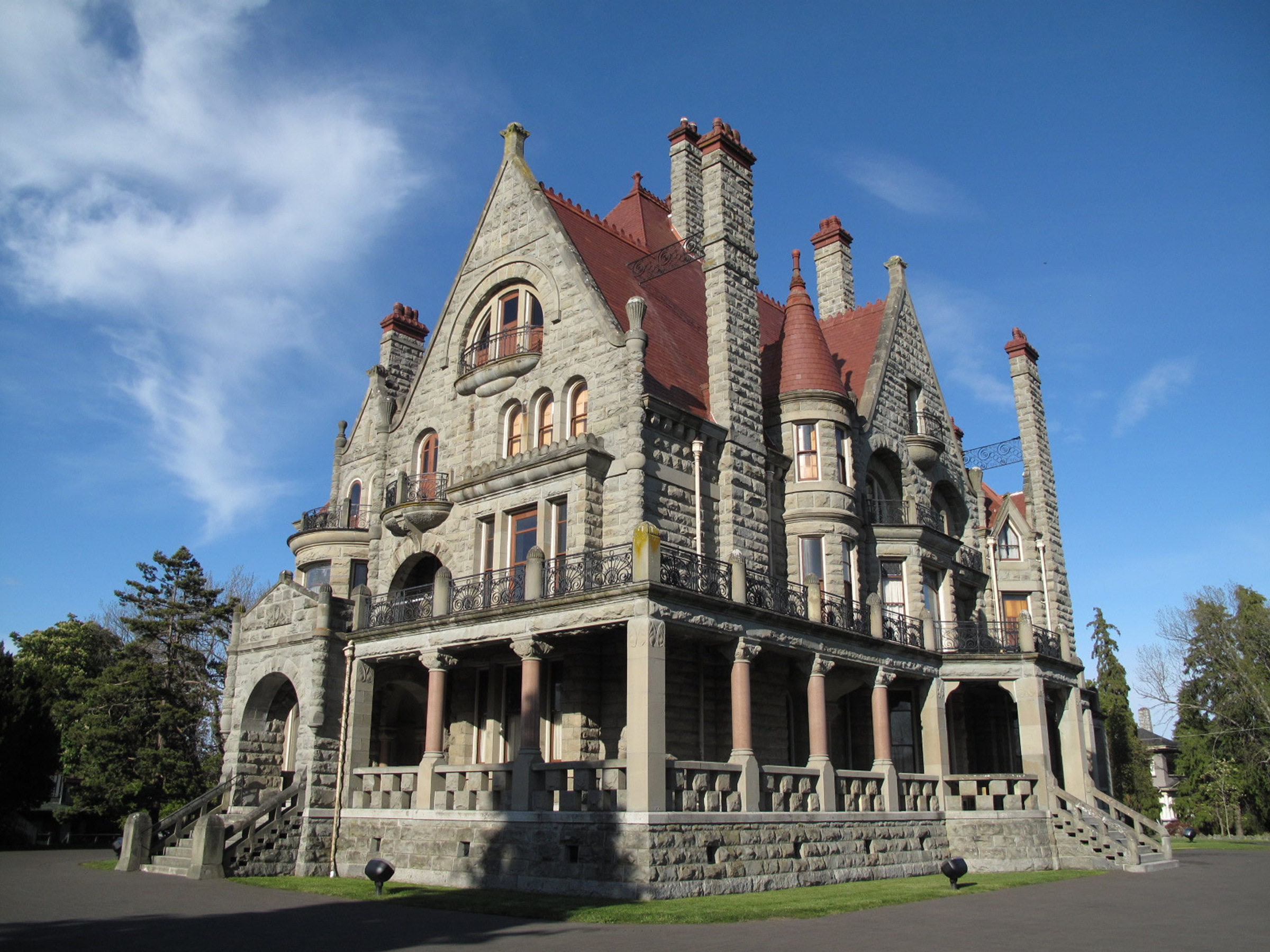 Craigdarroch Castle was built by Robert Dunsmuir, who made his immense fortune as a Vancouver Island coal baron in the late 1800s. The mansion was constructed between 1887 and 1890, on a hill overlooking the city of Victoria. Upon its completion, there was no mistaking that Mr. Dunsmuir, a Scottish immigrant, was a wealthy and influential man.
When you step into the castle, you'll notice the beautiful and well-maintained stained-glass windows, the intricate woodwork throughout the four floors of this home, as well as the stunning Victoria-era furniture.
Robert and his wife, Joan, had two sons and eight daughters, and one child who passed away in infancy. In 1885, when Robert was appointed to the Legislative Assembly for Nanaimo, James, his oldest son, took charge of the mining operation. Alexander, Robert and Joan's other son, lived in San Francisco and managed the business's sales and shipping office. Dunsmuir coal was moved to market by Dunsmuir rail and ships, and the Dunsmuir empire also included collieries, an iron works, a saw mill, a quarry, a dyking company, a theatre and extensive real estate.
Robert commissioned the building of Craigdarroch Castle in 1887, but unfortunately, he passed away before the new home was completed. Robert's death and his will sparked all kinds of controversy within his family – Robert left his estate and business holdings to his wife, despite the fact that he had made oral promises to his sons, who had worked in the family business all their adult lives. It took many years before Joan conceded and gave her two sons title to the San Francisco company, and another three years before she agreed to the purchase agreement for the Wellington Colliery.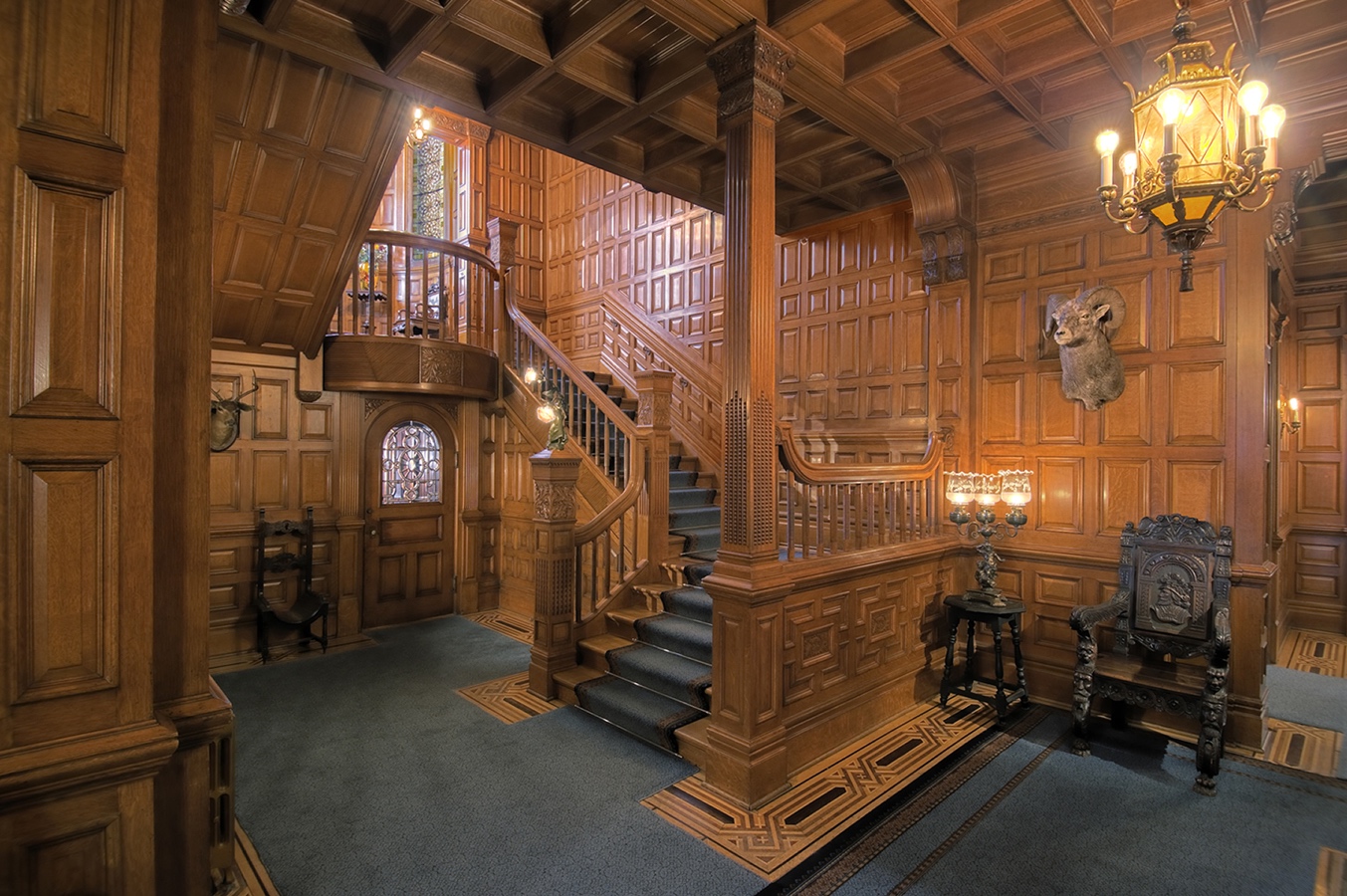 Soon after agreeing to sell the Wellington Colliery to her sons, her youngest son, Alex, passed away. Alex's death and his will set the family at odds once again, with Joan and her daughters taking on James, now the only remaining son. At the time, James was the premier of BC and the press had a field day when he entered into a legal suit against his mother.
Joan passed away in 1908, and James, then serving as the lieutenant-governor for the province, decided only at the last minute that he would, in fact, attend her funeral, although he hadn't spoken to her in many years.
After Joan passed away, Craigdarroch Castle was entensively renovated by the federal Department of Soldiers Civil Re-Establishment and then opened as a military hospital in September 1919. The castle has also served as a college and music conservatory through the years.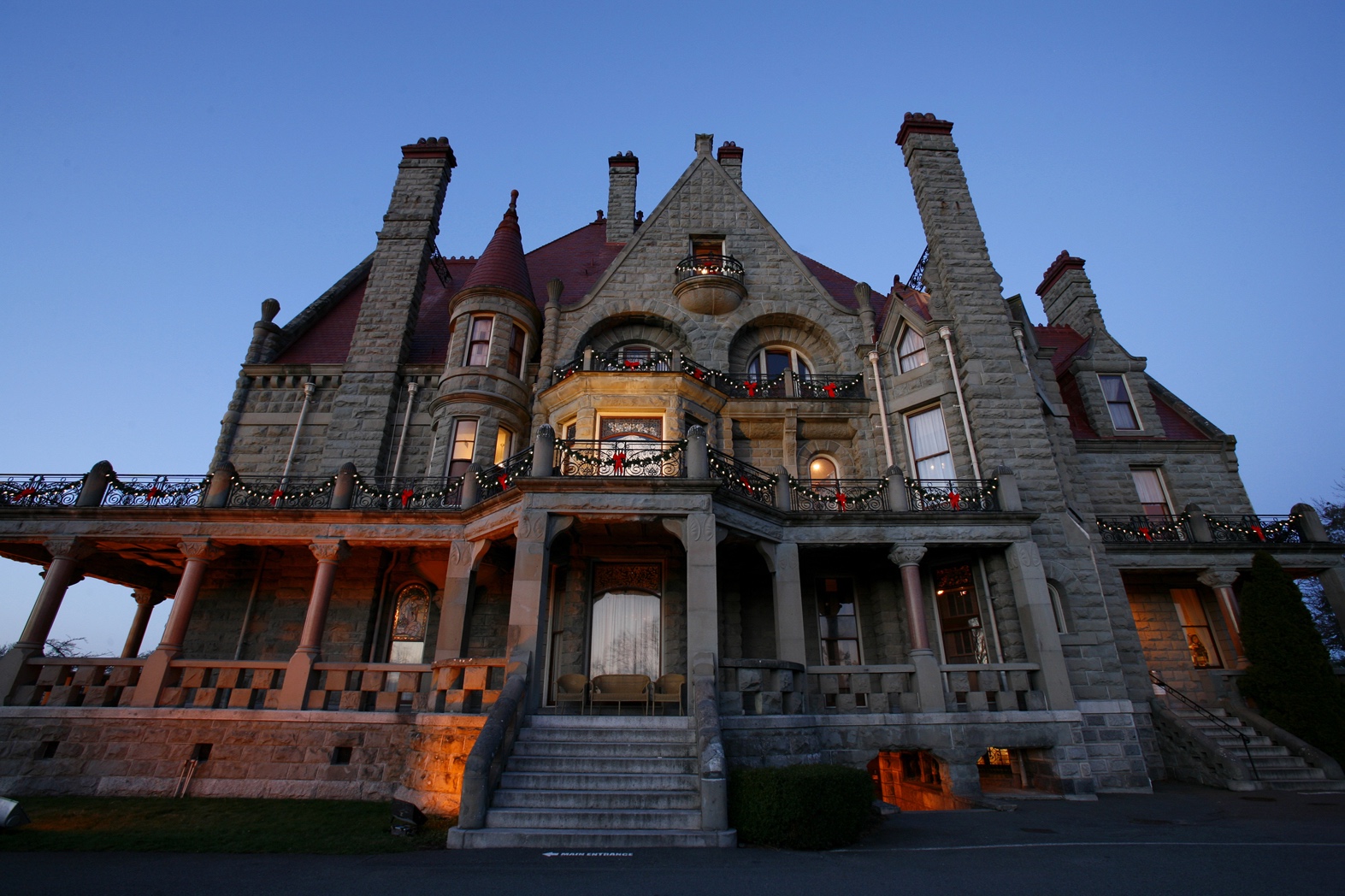 Restoring Craigdarroch Castle took about 30 years and maintaining it in all its splendor is an ongoing task. The conservation and preservation of the castle is funded through admission revenue and gift shop sales, as well as donations. The castle is a Canadian National Historic Site, owned and operated by a non-profit registered charity, the Craigdarroch Castle Historical Society.
The castle is open daily from 10 a.m. to 4:30 p.m. for visitors to take a tour, and hours are extended to 9 a.m. to 7 p.m. from June 15 to Sept. 6. The castle is closed on Dec. 25, 26 and Jan. 1.
For more information, visit ww.thecastle.ca.