If you've been following along with BC Magazine's social media, you will have seen several photos from our recent vacation in Sooke. But I wanted to give you a bit more detail about where we went and just how awesome our time on Vancouver Island was.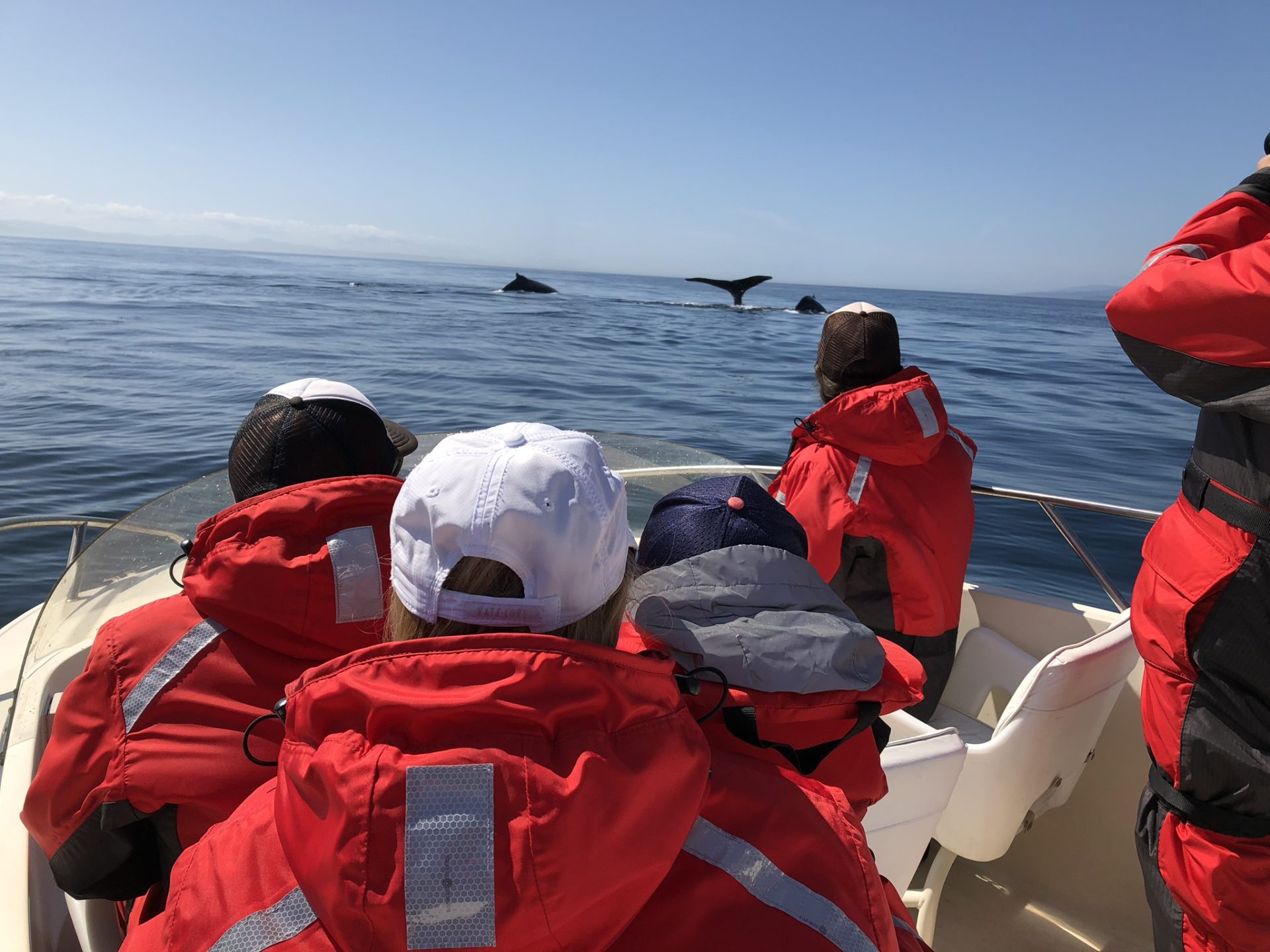 After landing in Victoria, picking up our rental car from National and making our way along the winding roads to Sooke, where my in-laws live, we decided to venture down to Whiffin Spit (https://www.victoriatrails.com/trails/whiffin-spit/). It's not far from my in-laws' house and this would be my son's first-ever chance to see the ocean. My husband and I have been to Whiffin Spit before, on previous visits with his parents, but my son, who is four, had been talking non-stop about seeing the ocean and collecting seashells. And that's exactly what we did! My son had a blast collecting shells, seeing all of the tiny sea life that lives near the shore (we saw several crabs, dead and alive, as well as small fish) and tossing rocks into the water. He was even brave and took off his shoes so he could dip a toe in the ocean.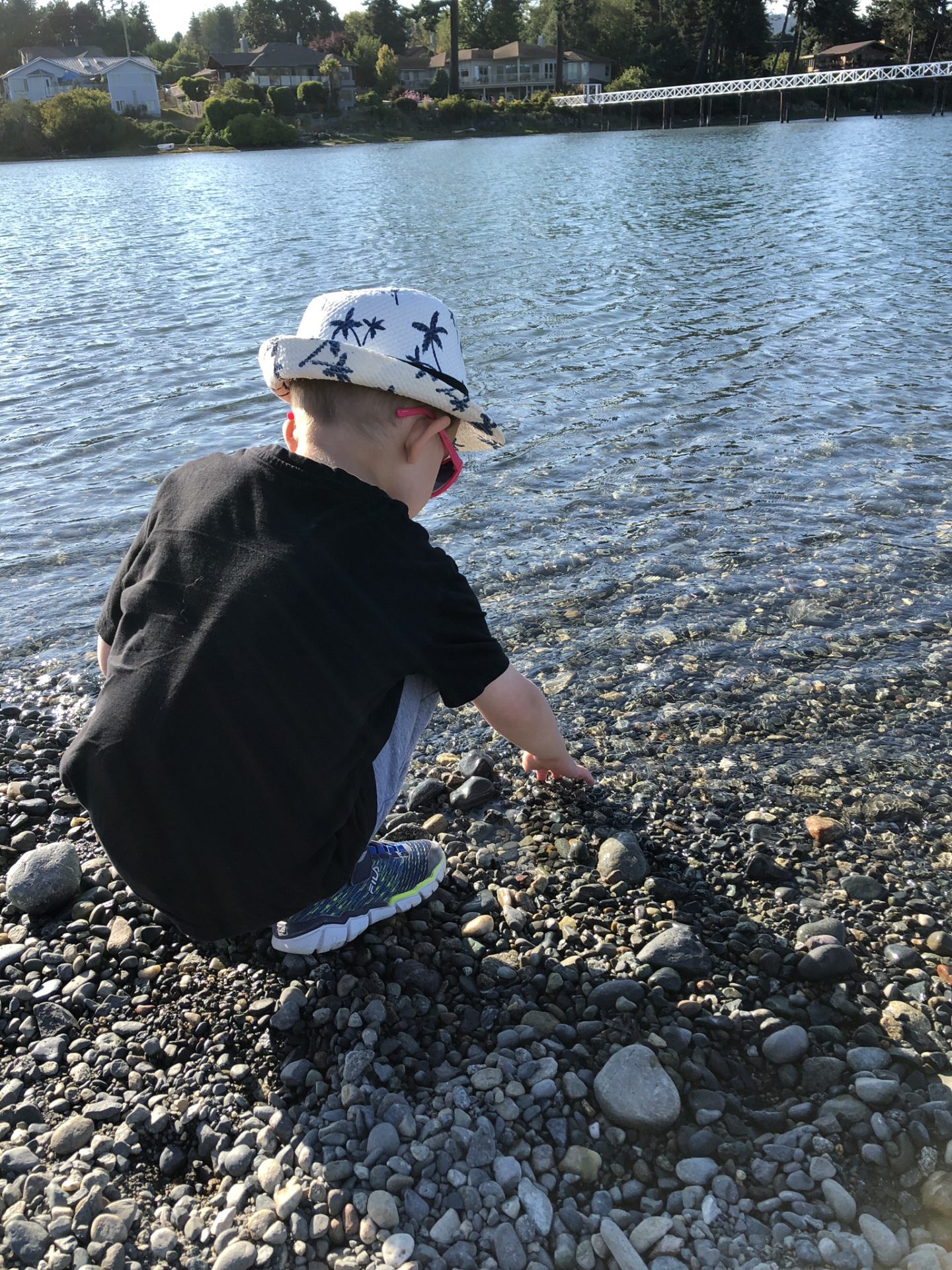 Our next adventure took us to Sandcut Beach (https://www.tourismvictoria.com/see-do/activities-attractions/beaches-lakes/sandcut-beach). Travelling along Highway 14 out of Sooke, it took us about half an hour to arrive at Sandcut. From the parking lot, you have to walk through the forest and across a few bridges before taking the stairs down to the beach. The trail isn't stroller friendly, and be prepared to carry small children back up to the parking lot after they've spent all of their energy playing on the beach. Going down to the beach is easy, but coming back up was a workout for our legs. The beach at Sandcut is long and beautiful, with a dark-coloured sand. Down at the far-end of the beach, you'll see a small waterfall (or two, depending on how much rain there's been) coming over the rock face. Note the time when arriving at Sandcut, because once the tide starts to come in, your beach will start to disappear and you'll have to walk on the rocks above the sand. And if you're bringing small children, pack lots of extra clothes. We thought the water would be too cold for our son to play in, but we could hardly get him out of it! There were even children in bathing suits swimming. Better to be safe than wet and sorry.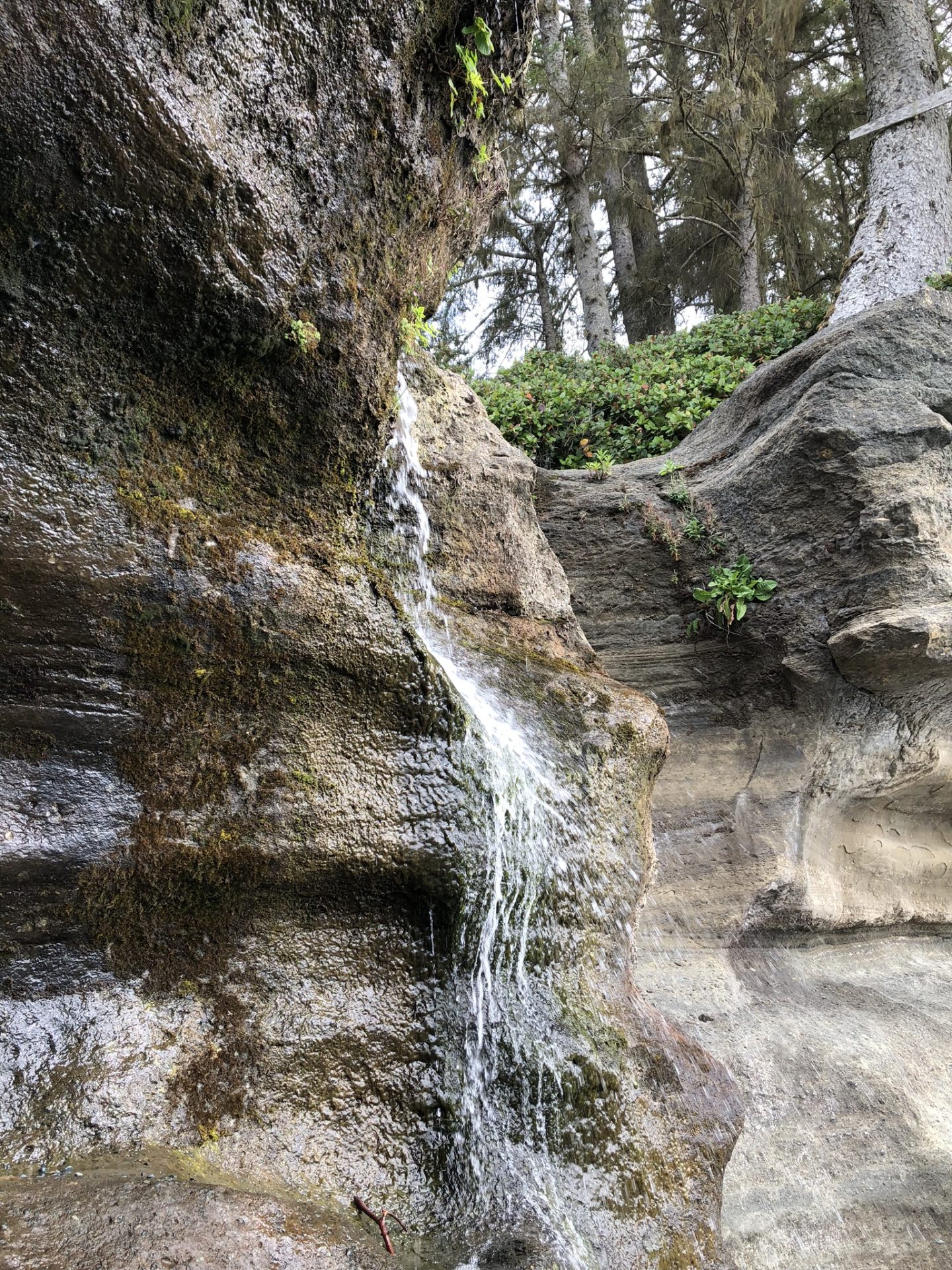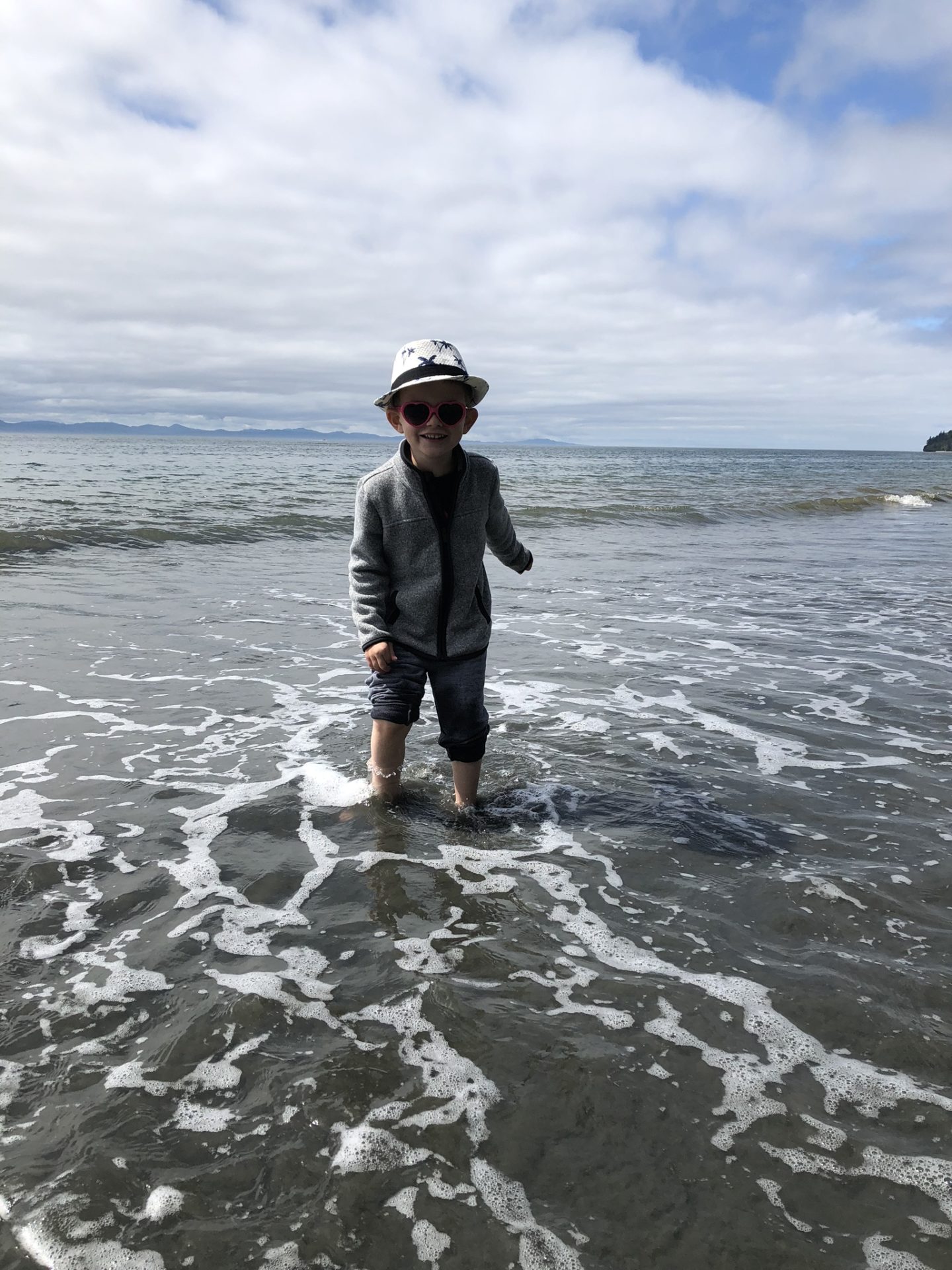 Botanical Beach (http://www.env.gov.bc.ca/bcparks/explore/parkpgs/juan_de_fuca/trailhd.html) was a must-do trip during our vacation. I had done my research and wanted to experience all of the tide pools that are left behind when the tide goes out. Like Sandcut, there was a bit of a hike into Botanical Beach, around two kilometres – easy enough on the way down, but a bit of a work out on the way back up. To make it a complete trip, we left Sooke in the late morning, had lunch in Port Renfrew and then made our way to Botanical Beach.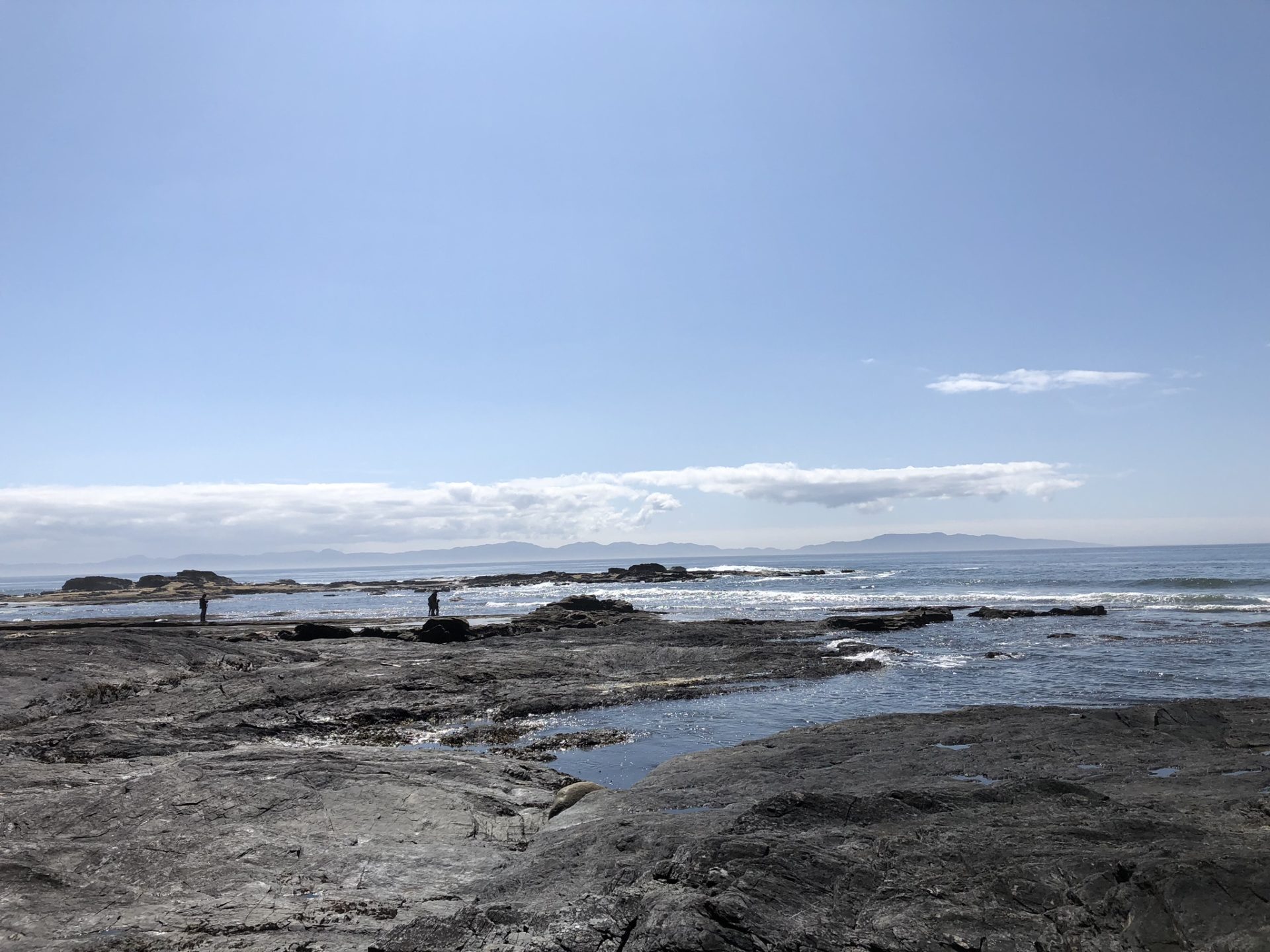 On our way down to the beach, there was a section where you could climb over rocks to get closer to the water. There was a lot of people gathered close to the water because there was a lone humpback whale that was coming in close. Even from our vantage point, we could see him come out of the water to blow and go back down. It was incredible! Our first whale experience on this trip, and it was so exciting.
There is a small beach at Botanical Beach, made up of sand and a lot of tiny, crushed shells. But for the most part Botanical Beach is rocky when the tide is out, and you can wander across the rocks and search the tide pools for little sea creatures. We had a lot of fun!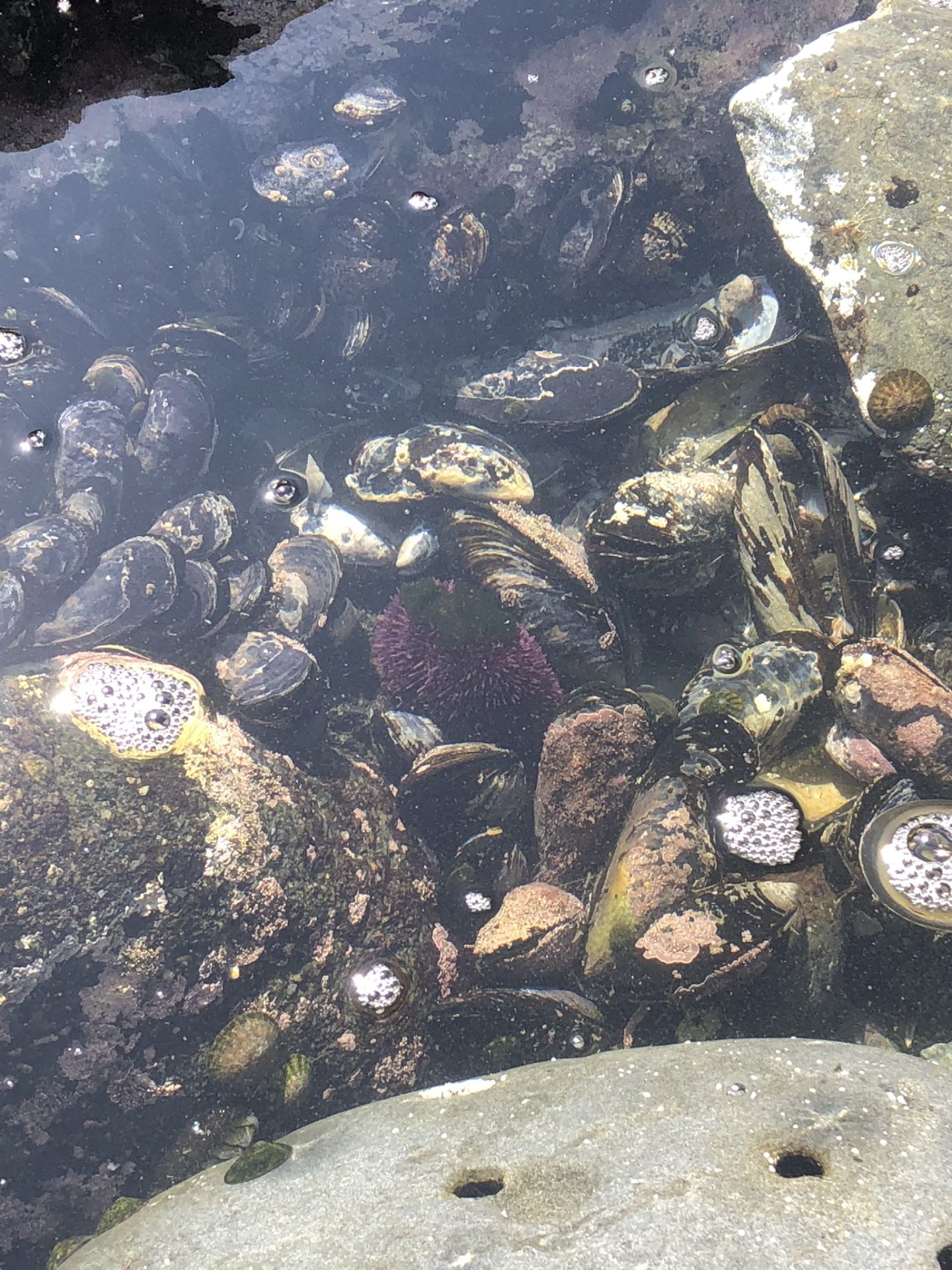 The other beach we ventured to on our trip was Becher Bay, at Aylard Farm (https://www.victoriatrails.com/trails/east-sooke-park-aylard-farm-beechey-head/). It was a very easy walk to this beach – there's a parking lot, and then you walk past some fruit trees, along the grass path, and you're there. The beach has beautiful, soft sand (perfect for digging and making sandcastles!) and the water was nice. While my mother-in-law and my son played in the sand and made a whole village, the rest of us hiked along a path away from the beach and around the cove. The trail was not difficult at all, some steeper paths or rocks to overcome, and the view was beautiful. We hiked to a spot that revealed petroglyphs, and then we hiked back.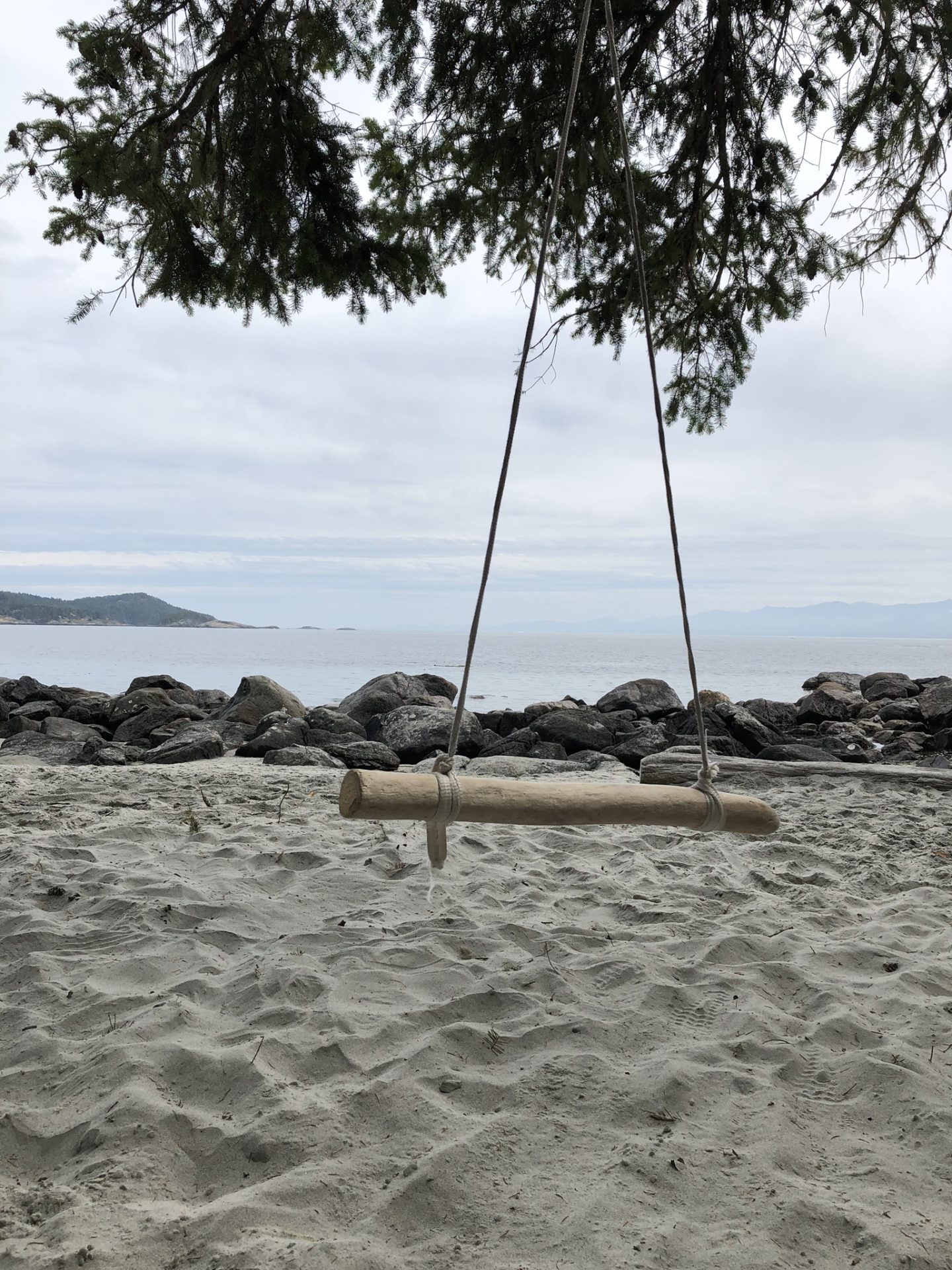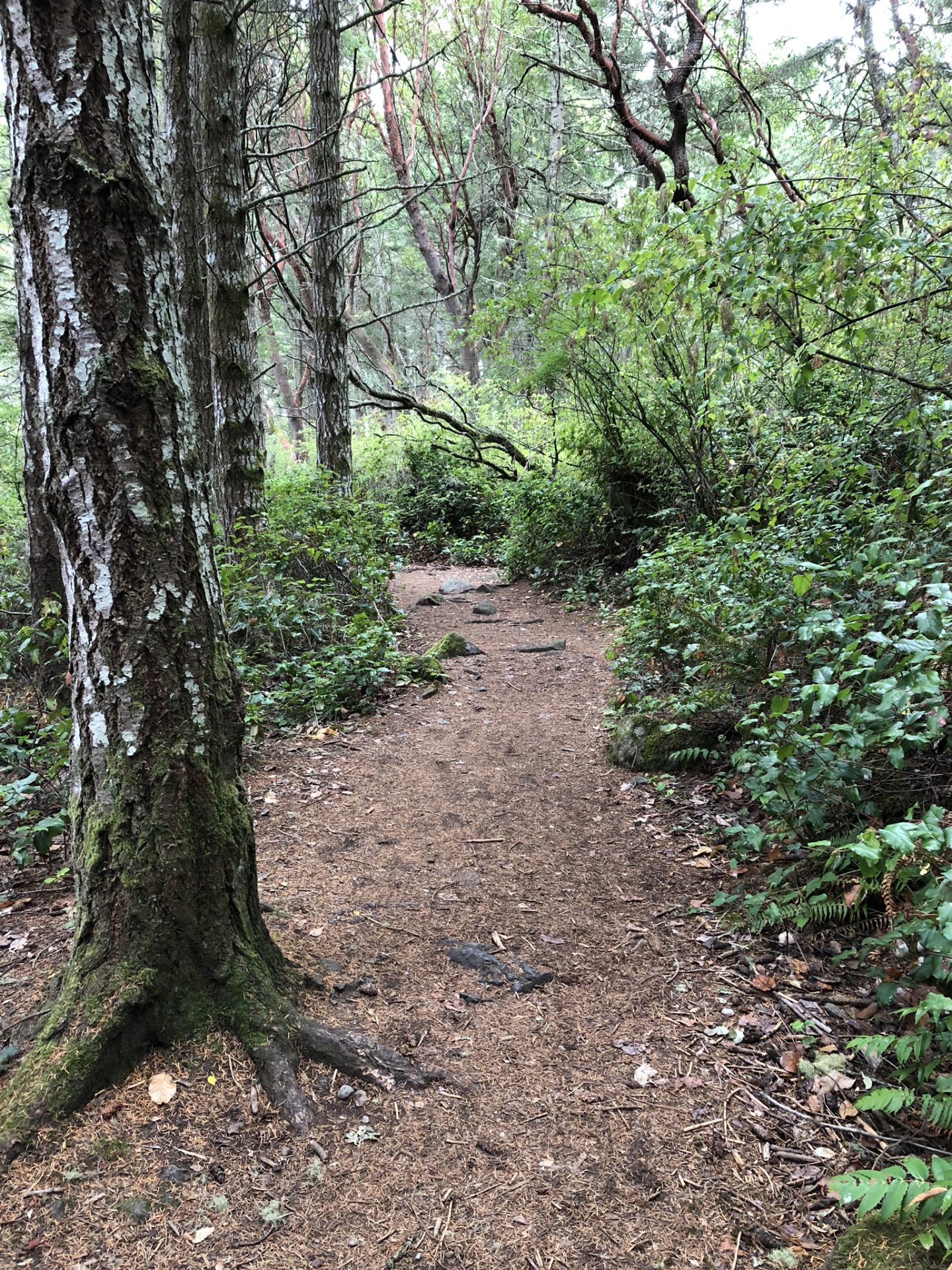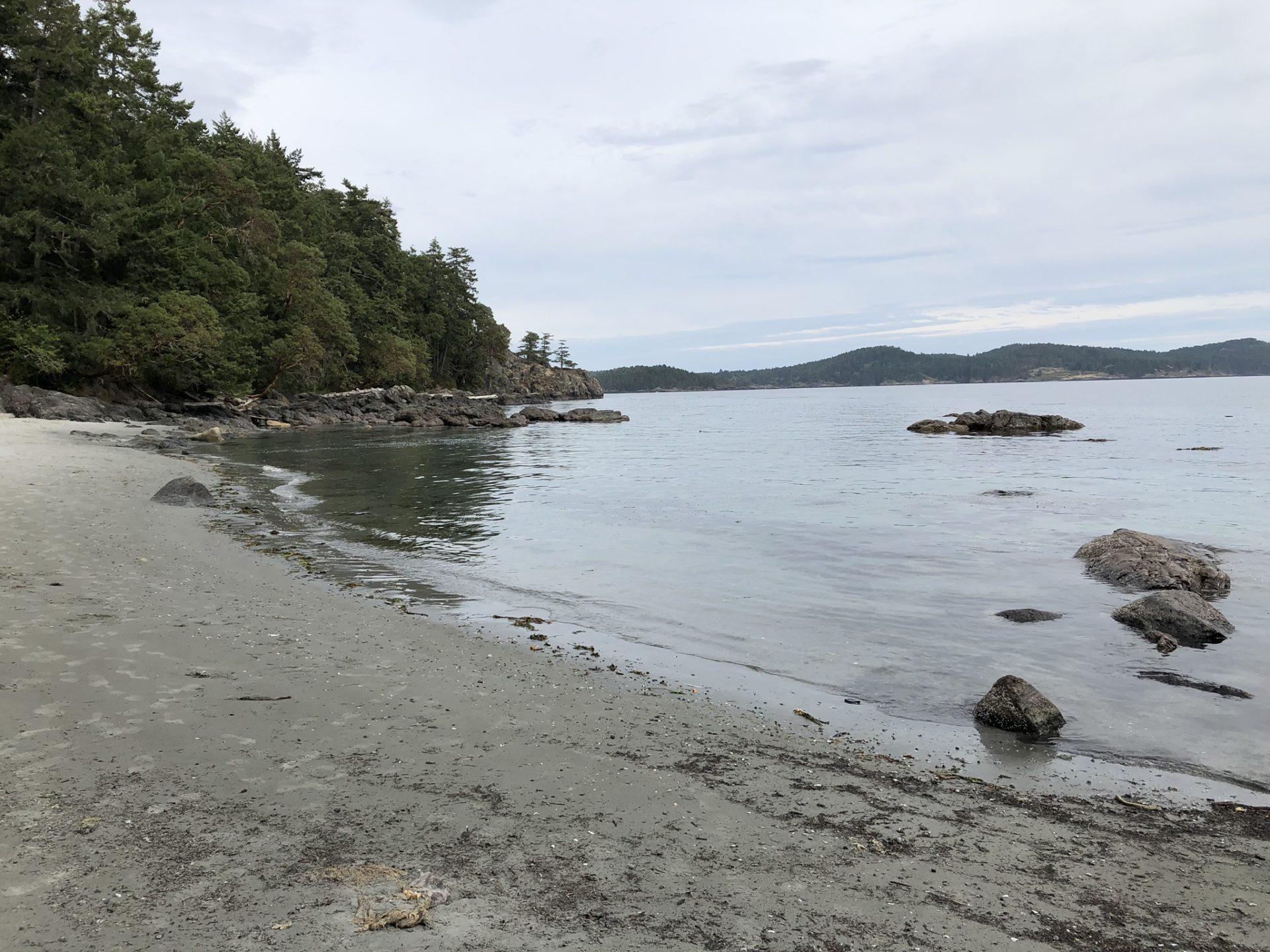 The beaches we visited were all within a reasonable drive from Sooke, the furthest being Botanical Beach just outside Port Renfrew. And there are certainly more beaches that we didn't have a chance to visit!
We enjoyed playing the part of tourist during our trip, as well. We had dinner at Stickleback (http://www.sticklebackeatery.com) and Wild Mountain (https://www.wildmountaindinners.com), both of which were spectacular! Get the citrus pie for dessert when you're at Stickleback, and be sure to order the sparkling ginger lemonade when you're at Wild Mountain. Oh. Em. Gee! We also spent some time at Foggy Mountain Forge (http://foggymountainforge.com) where we learned the art of blacksmithing and that if you're a blacksmith long enough, hot coals no longer have any effect on you. We also stopped by Tugwell Creek Honey Farm & Meadery (https://tugwellcreekfarm.com), where I was able to get some of my Christmas shopping done, and we couldn't pass up the opportunity to stop by The Artisan's Garden right in downtown Sooke (https://theartisansgarden.ca), where I didn't shop for anybody but myself!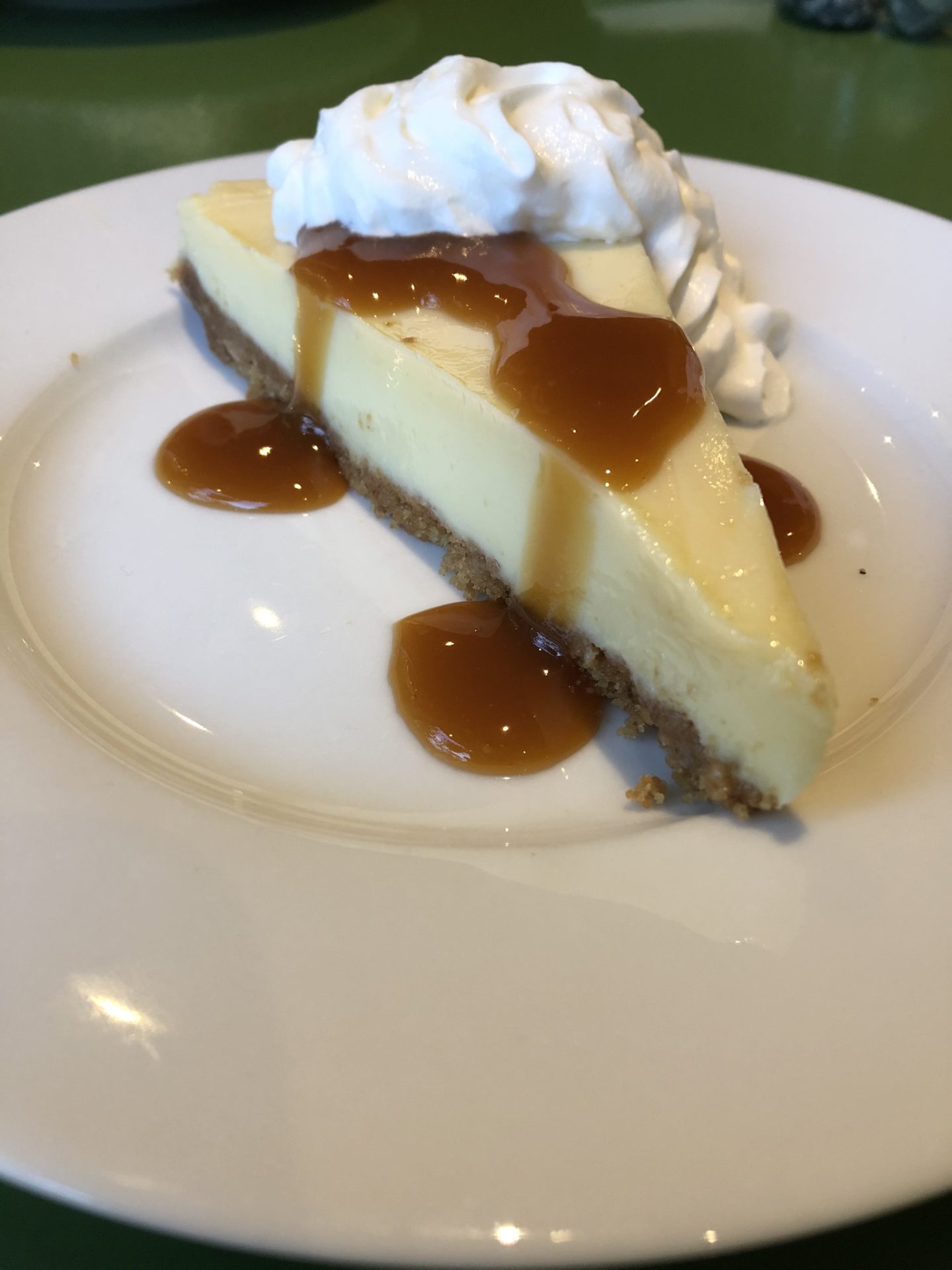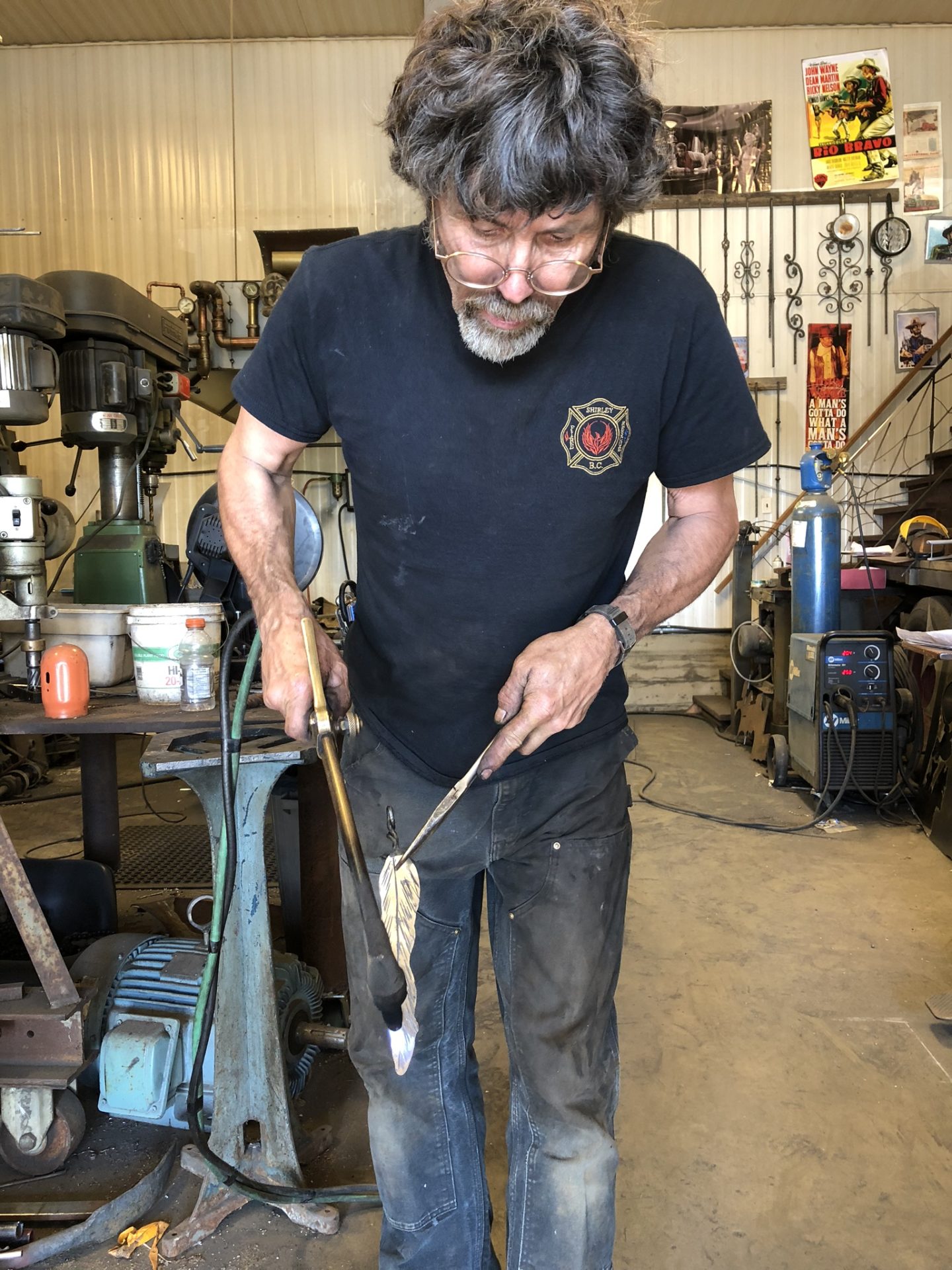 But I have to say that the best part of being a tourist around Sooke was all of the iconic west coast adventures that we were able to have. We stayed for two nights at Sooke Point Resort (https://www.sookepoint.com) , thanks to the generosity of True Key Hotels & Resorts (https://www.truekeyhotelsandresorts.com). Our suite was absolutely stunning, with wall-to-wall ocean views. There was a fully-equipped kitchen, complete with everything you need to feel right at home except the food! The bedrooms were large and the beds were so comfy, and the master bathroom was magazine-quality perfection, with a tub that could float away every care you ever had.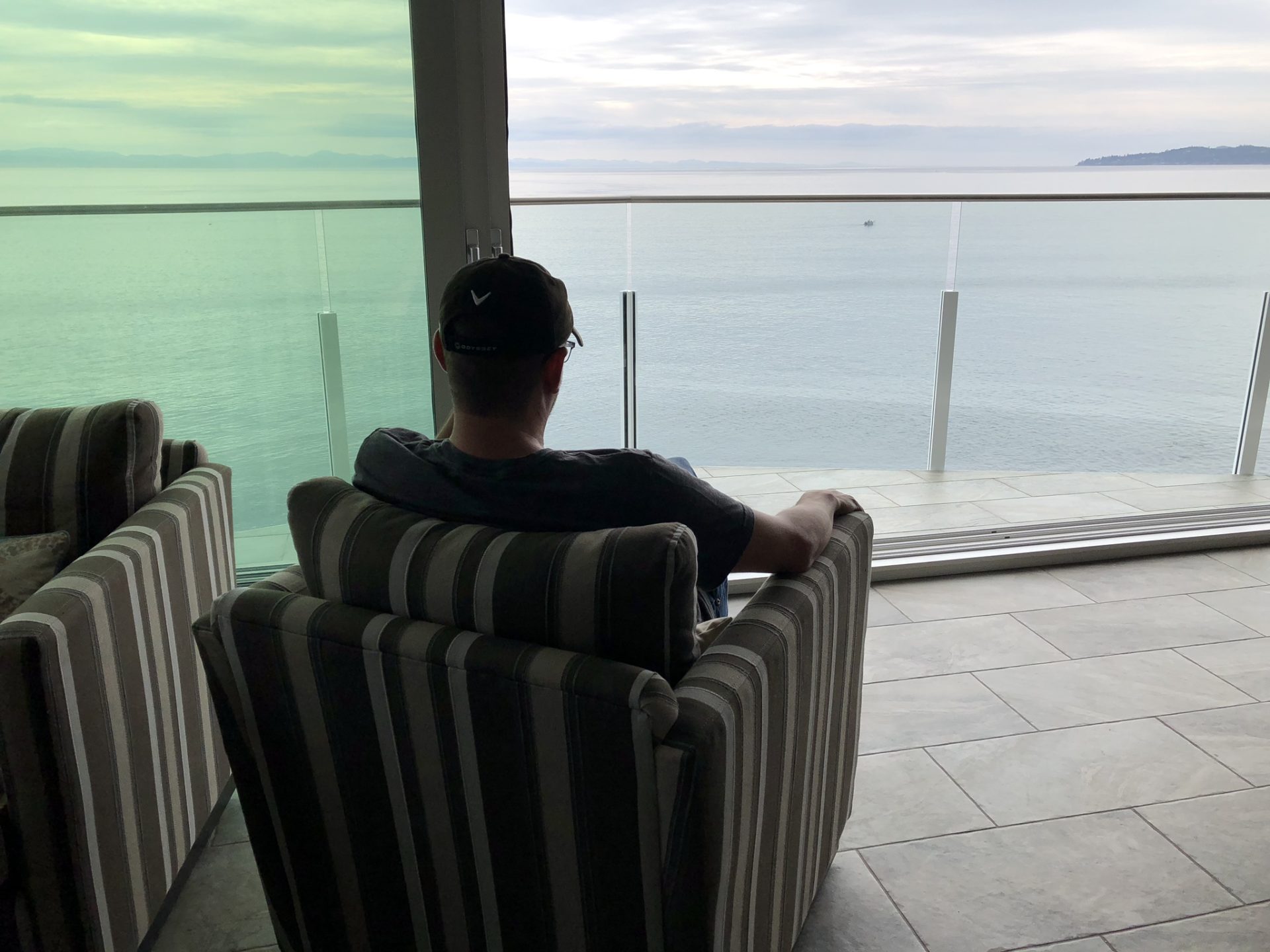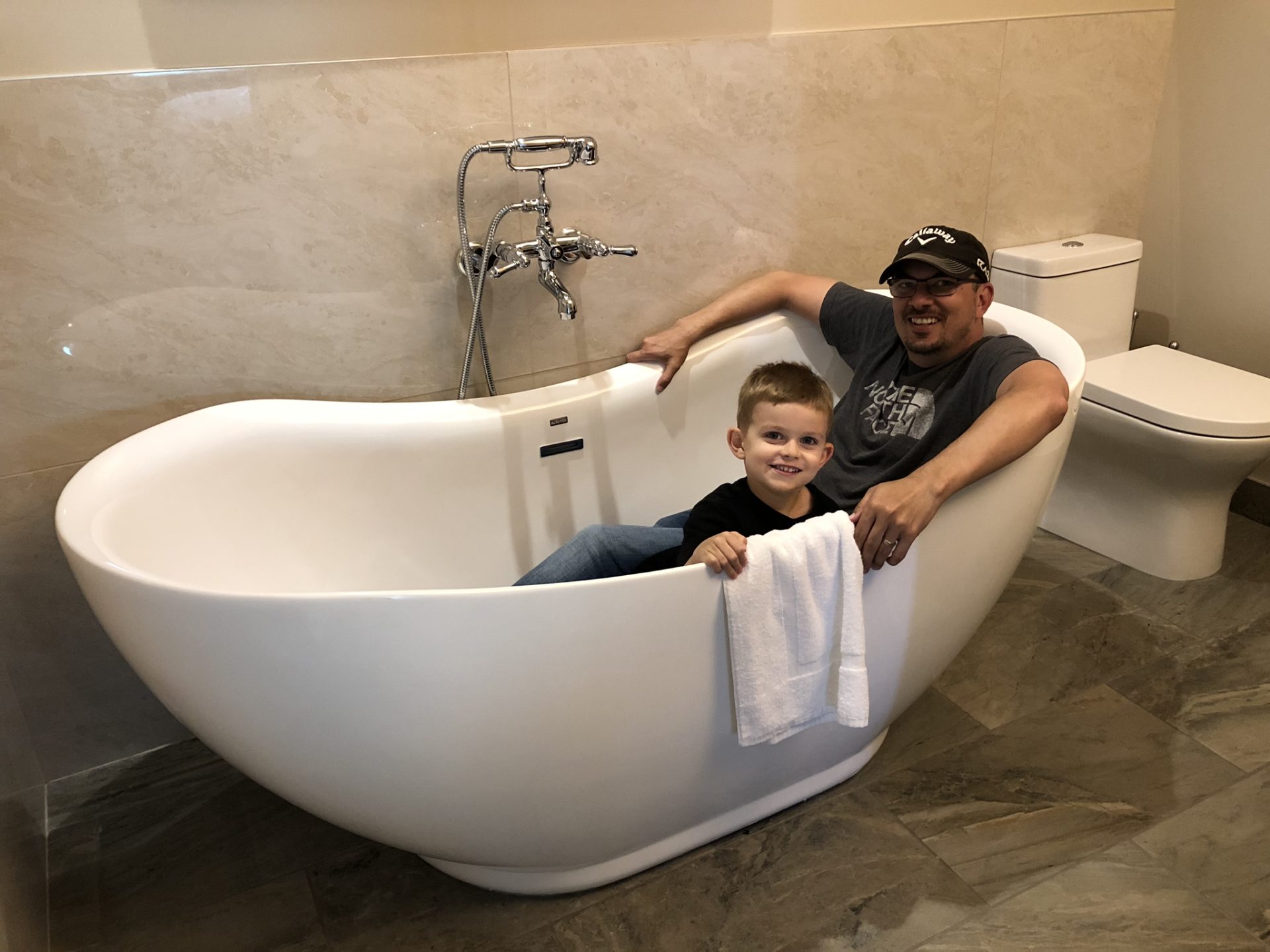 True Key Hotels and Resorts also treated us to an ocean kayaking adventure with West Coast Outdoor Adventure (https://westcoastoutdoor.com) and guide extraordinaire Allen Krutz. My husband and I were in a two-person, foot-pedal kayak (so he could pick up the slack when I got tired!) and it was so much fun! No paddling experience necessary, Allen will teach you everything you need to know. Allen came with us for our adventure, and he treated us to the rich history of Sooke, and showed us all of the marine life that could be found within an hour's paddle of the marina and what it meant for the local ecosystem and why they're important. Tours with West Coast Outdoor Adventures can last up to five hours if you're adventurous, which is the next adventure on my bucket list because you paddle further out and there could be the opportunity to run into marine life of the whale variety.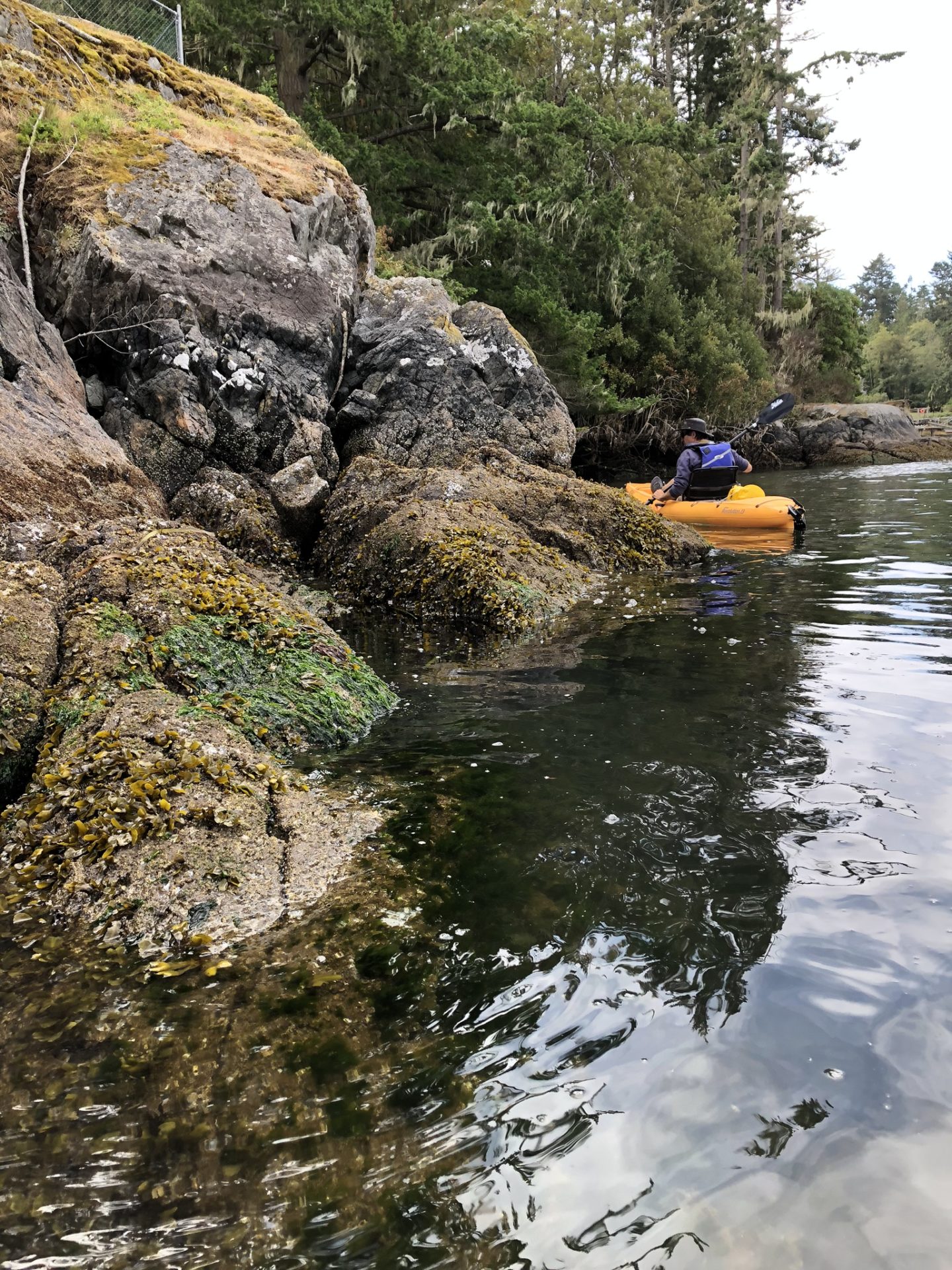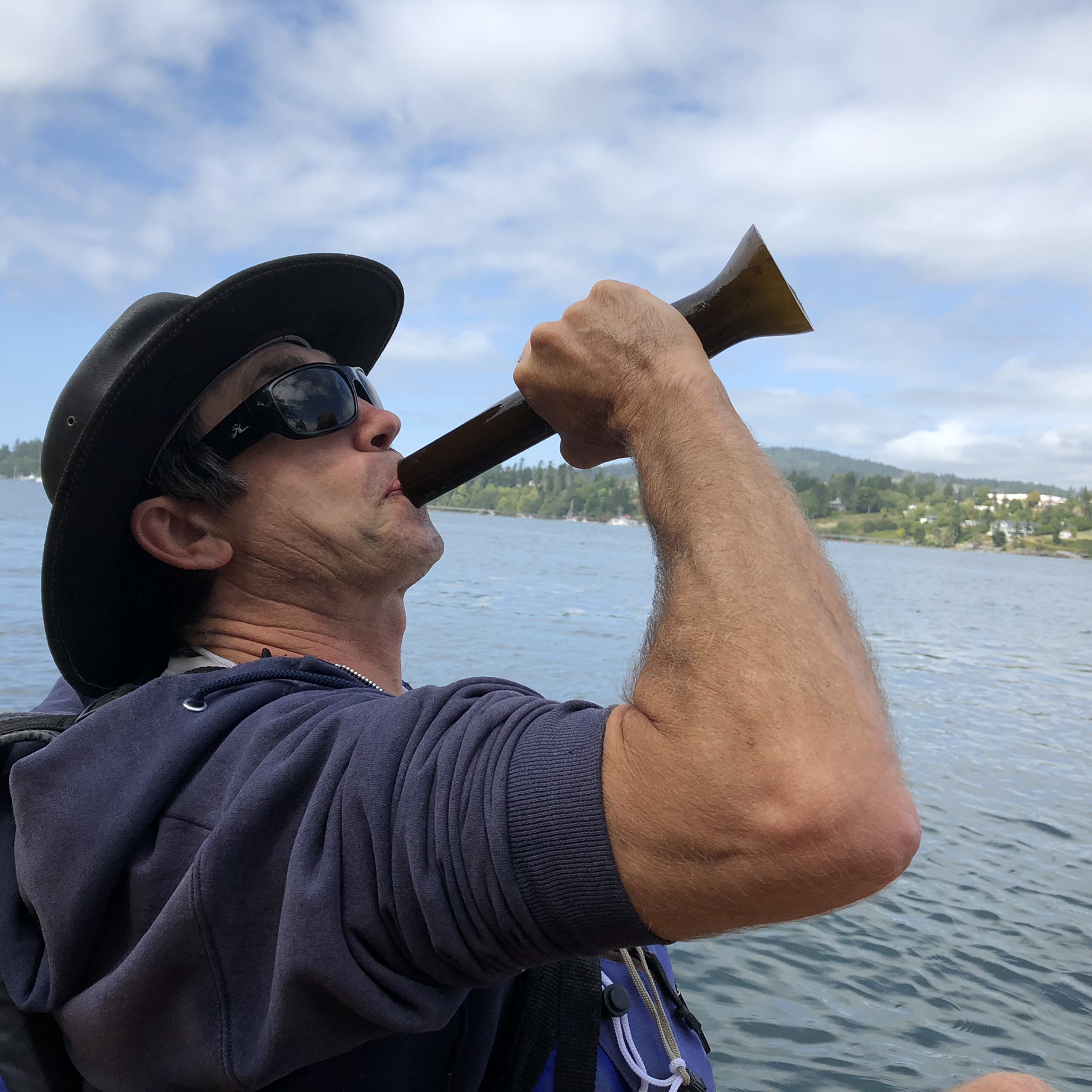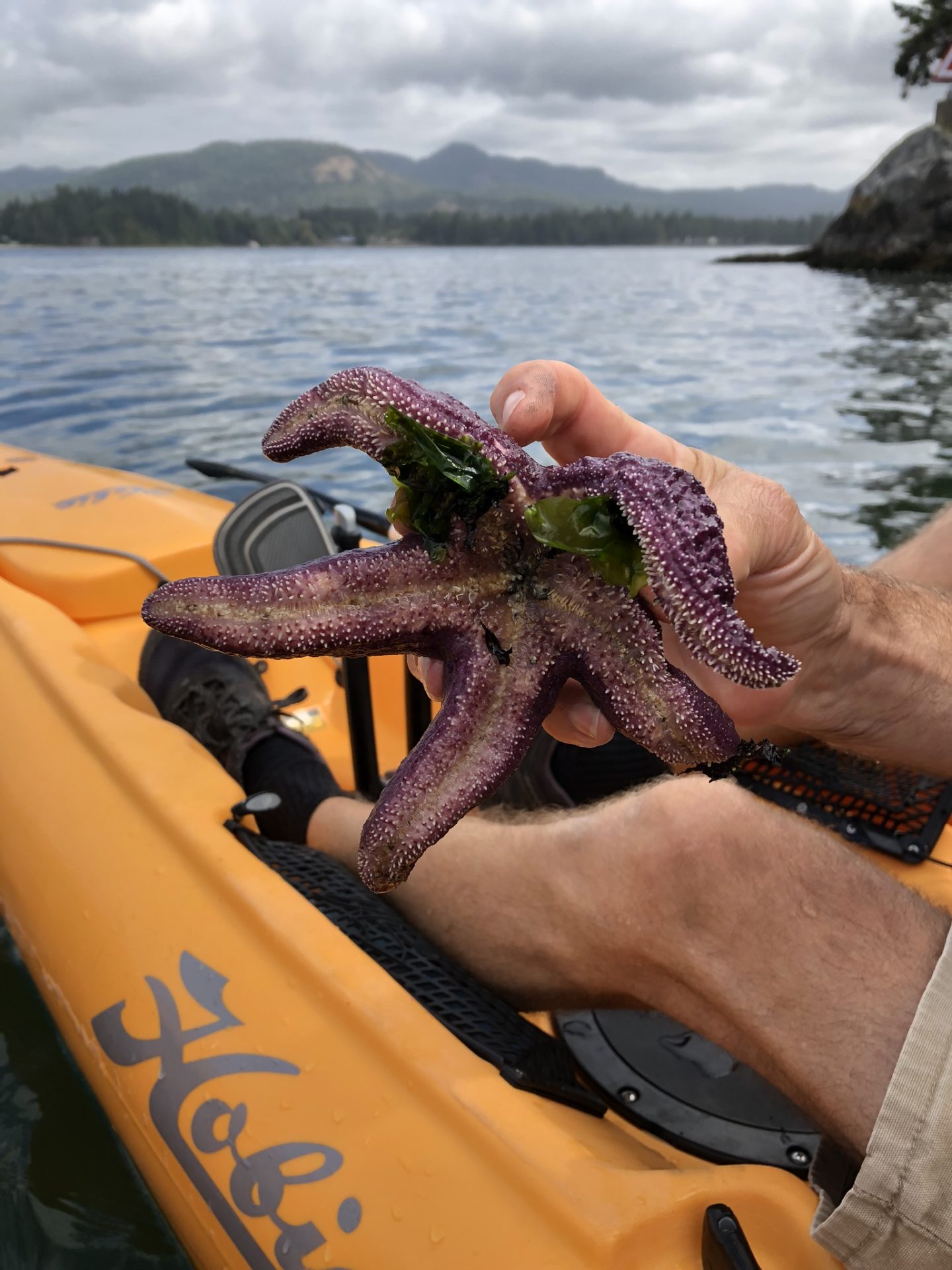 After our kayaking adventure, we stopped back at our in-laws' house to have a quick lunch and round up our son and my mother-in-law for a whale watching excursion with Adventures By HIP (http://adventuresbyhip.com), compliments of True Key Hotels and Resorts. If you have never been out whale watching, go! Go right now! And go with Adventures By HIP! Owners Mike Walsh and Sarah Pillon were exceptional guides. They thoroughly explained what would be happening on our trip and what we could expect, they helped us gear up (Sarah helped my son into their warmest gear and his life jacket) and then snapped a photo of our family before we boarded the catamaran. This was my son's first boating experience, and it happened to be in a speedy boat whipping around the strait in search of whales. I'll tell you, my son was absolutely terrified when we first started, but once we glimpsed our first whale, he was all in! Mike was at the steering wheel and Sarah was manning the camera for our adventure. Our first stop was near a pod of orcas, and we spied a group swimming past. BC regulations stipulate a certain distance boats must keep away from orcas, but it was still spectacular to see them travelling together, adults, calves, and hear Mike explain the plight of the orcas in BC waters and what's being done to help them.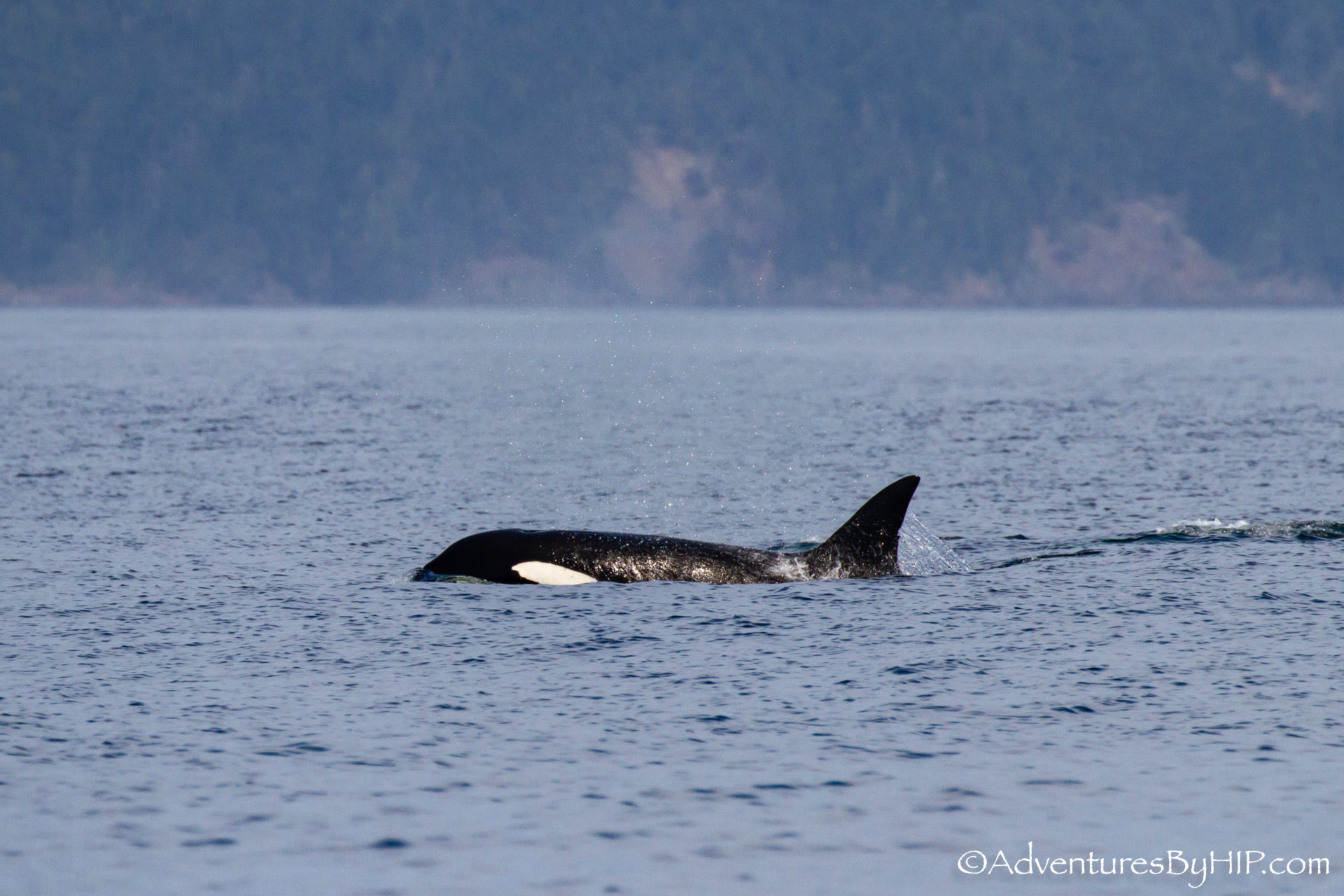 The next stop on our boating adventure put us near a group of humpback whales. And they were absolutely surreal. The humpbacks came much closer to us (which Mike attributes to their small, quiet boat not disturbing the whales or scaring them off.) At one point, a humpback surfaced and blew literally right beside our boat, making everyone jump! The whales were calm as they swam by, coming up to blow and then diving down again so we could witness their enormous tails and think about the sheer size of the body that must be attached to it! It felt like a dream, to be floating there amongst them.
As the whales continued on their journey, we made our way over to Race Rock Ecological Reserve, where you could see the lighthouse, the lighthouse keeper's residence and the hilarious amount of stellar seals and California sea lions grouped together on the rocks. Even if you couldn't see them, you could sure hear them! I don't know what seals tell each other, but they tell it a lot and loudly. At one point, a few sea lions were vying for a sunny spot on the cement stairs and pushing each other off, barking the entire time.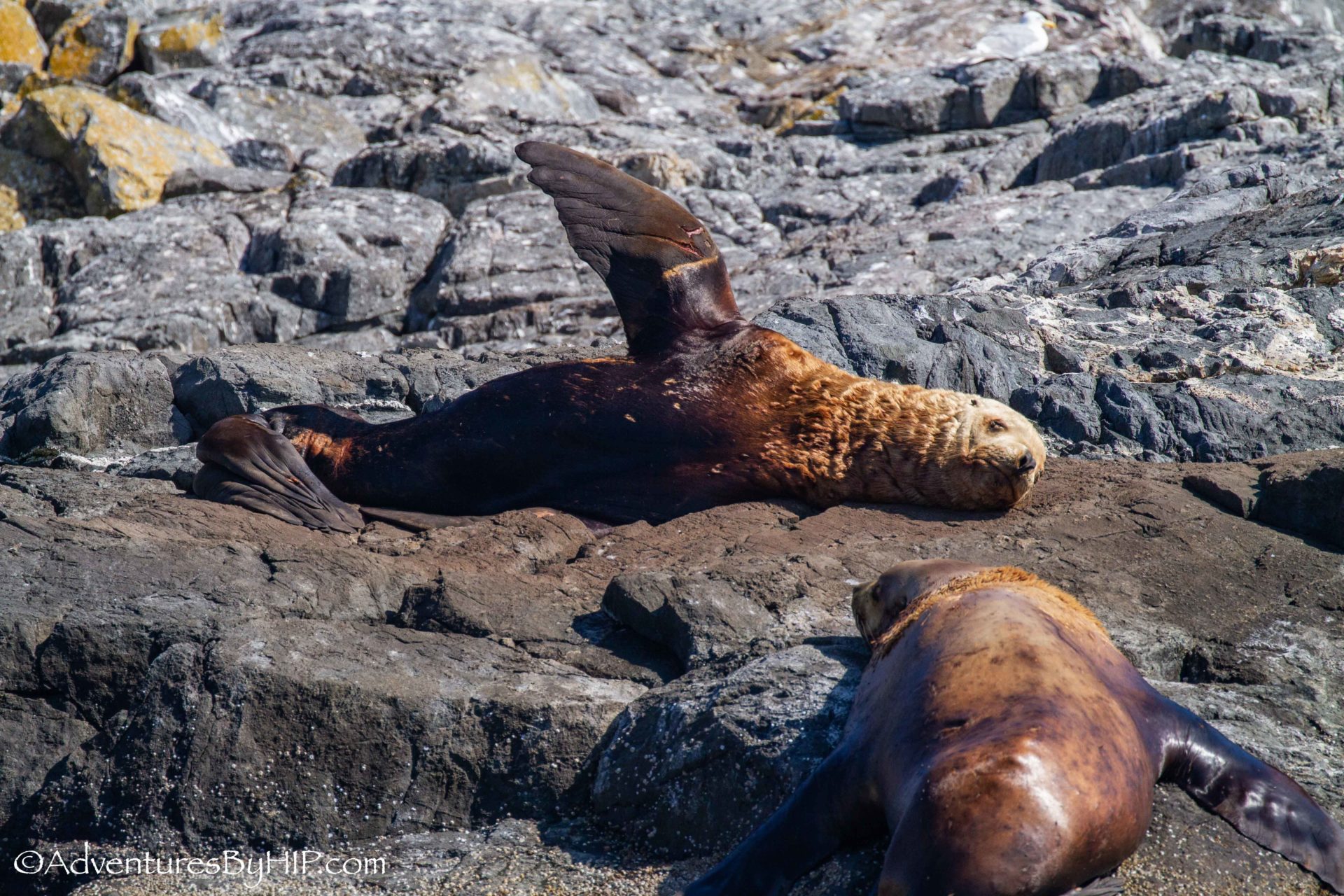 I can't say enough good things about our kayaking and whale watching adventures – we made some incredible memories that day!
True Key Hotels and Resorts also treated us to two nights at their Sooke location, Sooke Harbour Resort and Marina (https://sookeharbourmarina.ca). Where Sooke Point was more remote, Sooke Harbour is right in Sooke and close to everything you could want. The suite was laid out similar to a townhouse, with a garage underneath, two bedrooms and two bathrooms, a fully-equipped kitchen, living room and dining room, and even a balcony where you can watch the boats come in and out of the marina while you're barbequing. It was everything you could want when you're hard at work being a tourist!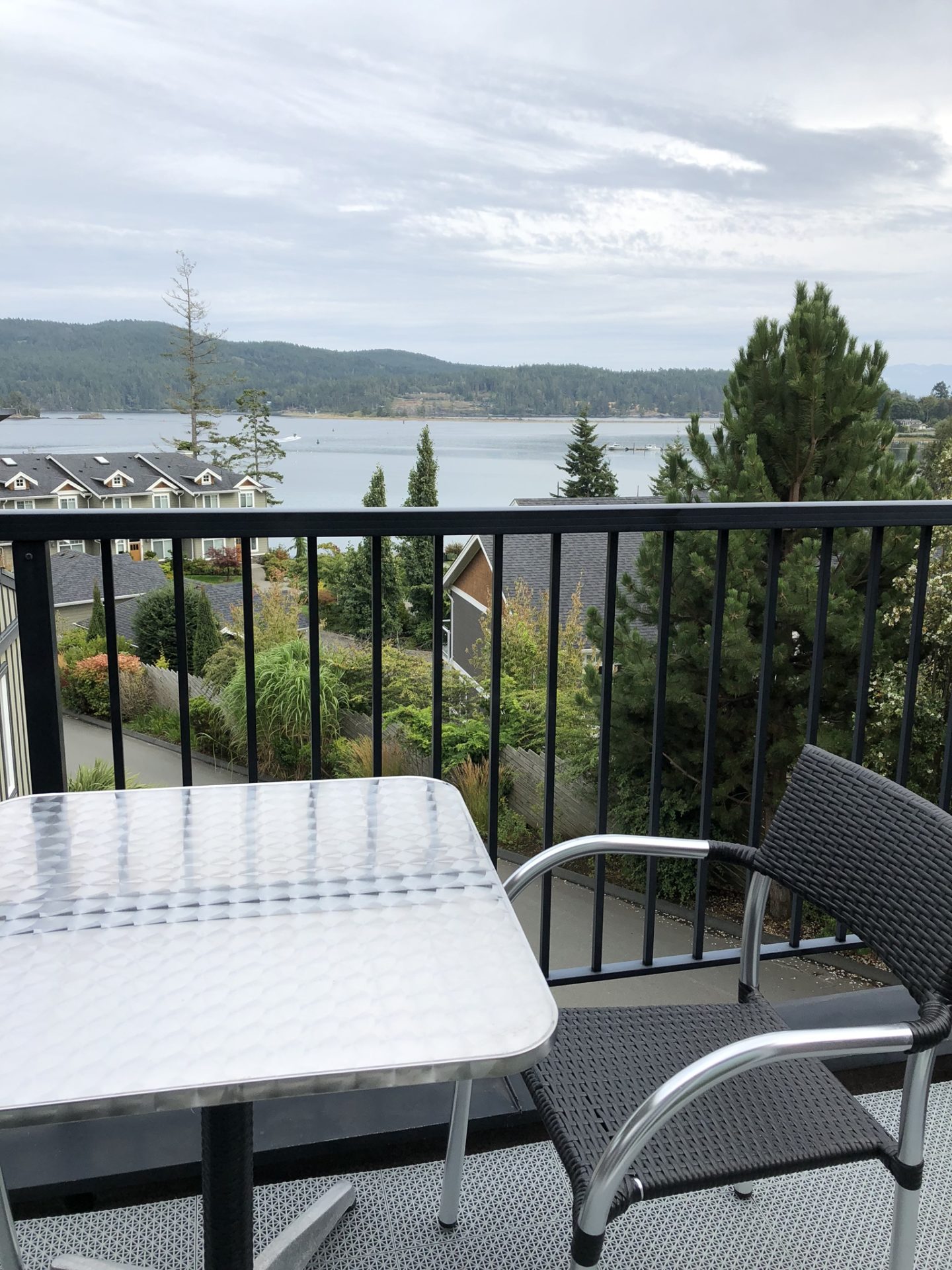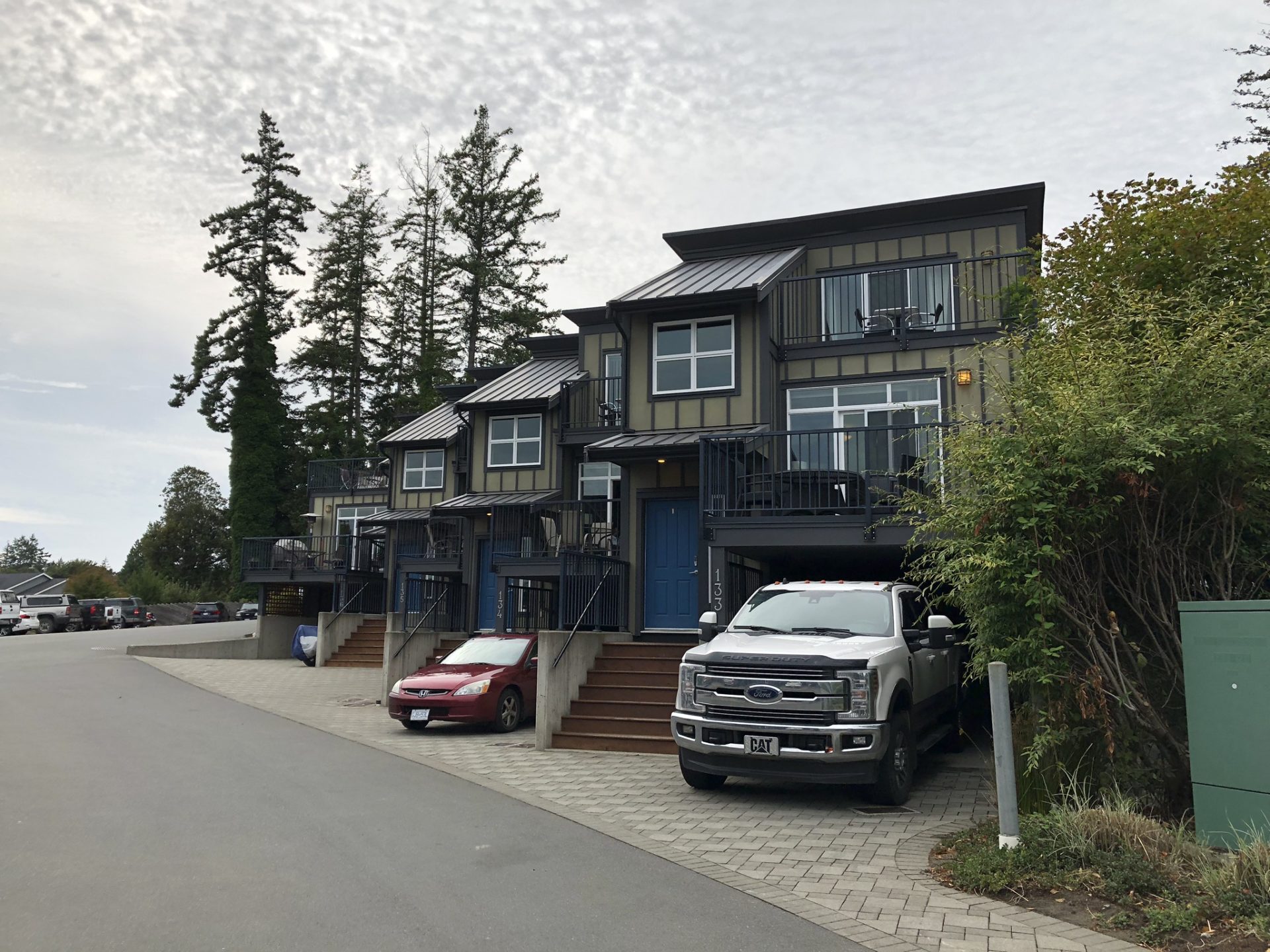 The day before we left, we made the drive up to Chemainus and boarded the ferry over to Thetis Island. You only have to pay for a one-way ticket, and the line wasn't very long that afternoon, so it was an easy half-hour ride over to the island. No one in our car had been to Thetis before, so we didn't really know what to expect upon arriving, but it was great! We didn't have a chance to explore the entire island, but their market is on Saturday mornings, and I've heard there are some nice, warm beaches on Thetis to do a bit of swimming. Thetis Island is also popular with boaters, kayakers and divers. The marina on Thetis Island makes great coffee and you can pick up a few essentials there. The bathrooms are very clean, and there's even a little tetherball area. From Thetis, you can take the ferry over to Penelakut Island and then back to Chemainus, or you can go back to Chemainus. Exploring Penelakut is on my next to-do list.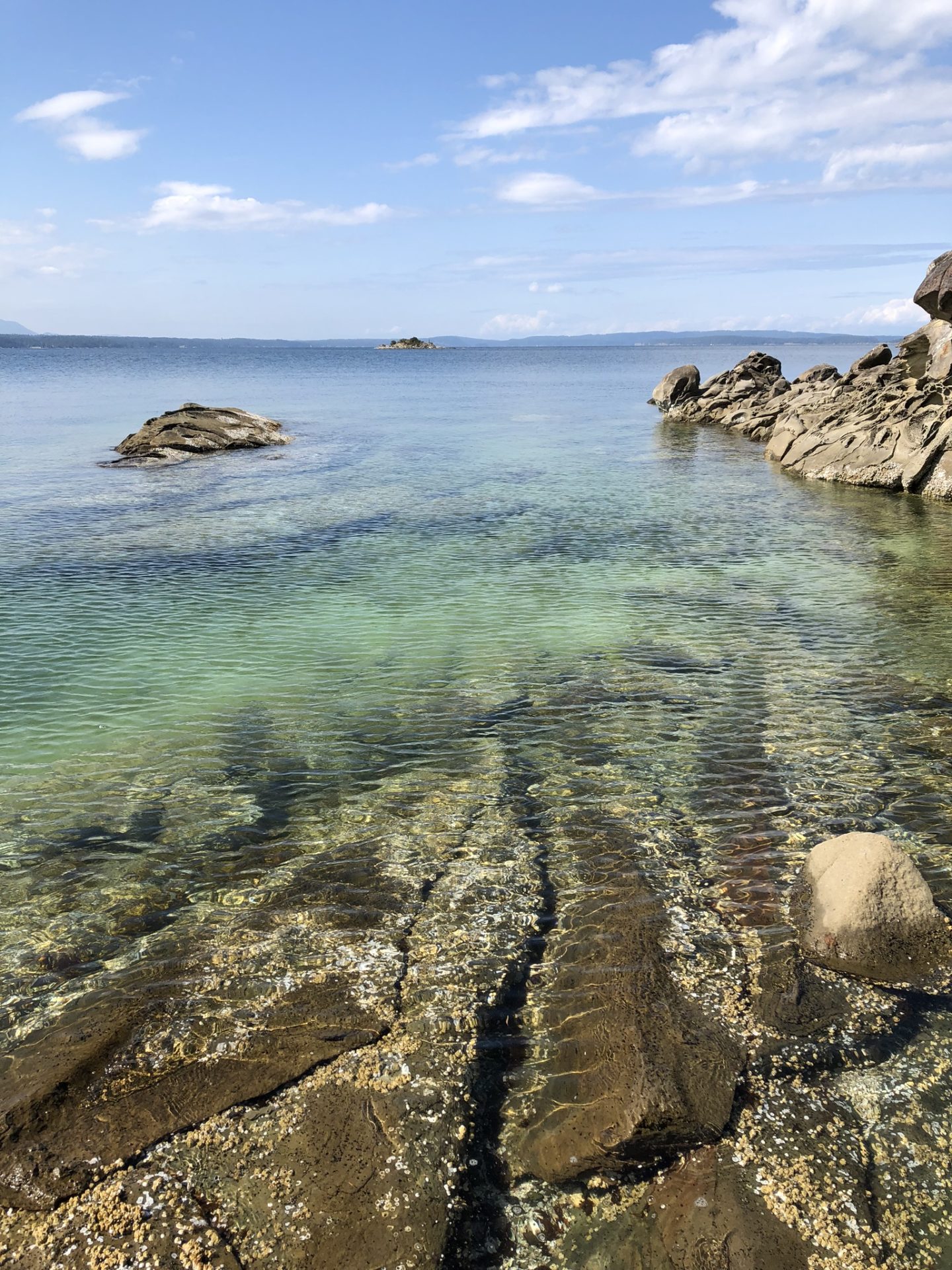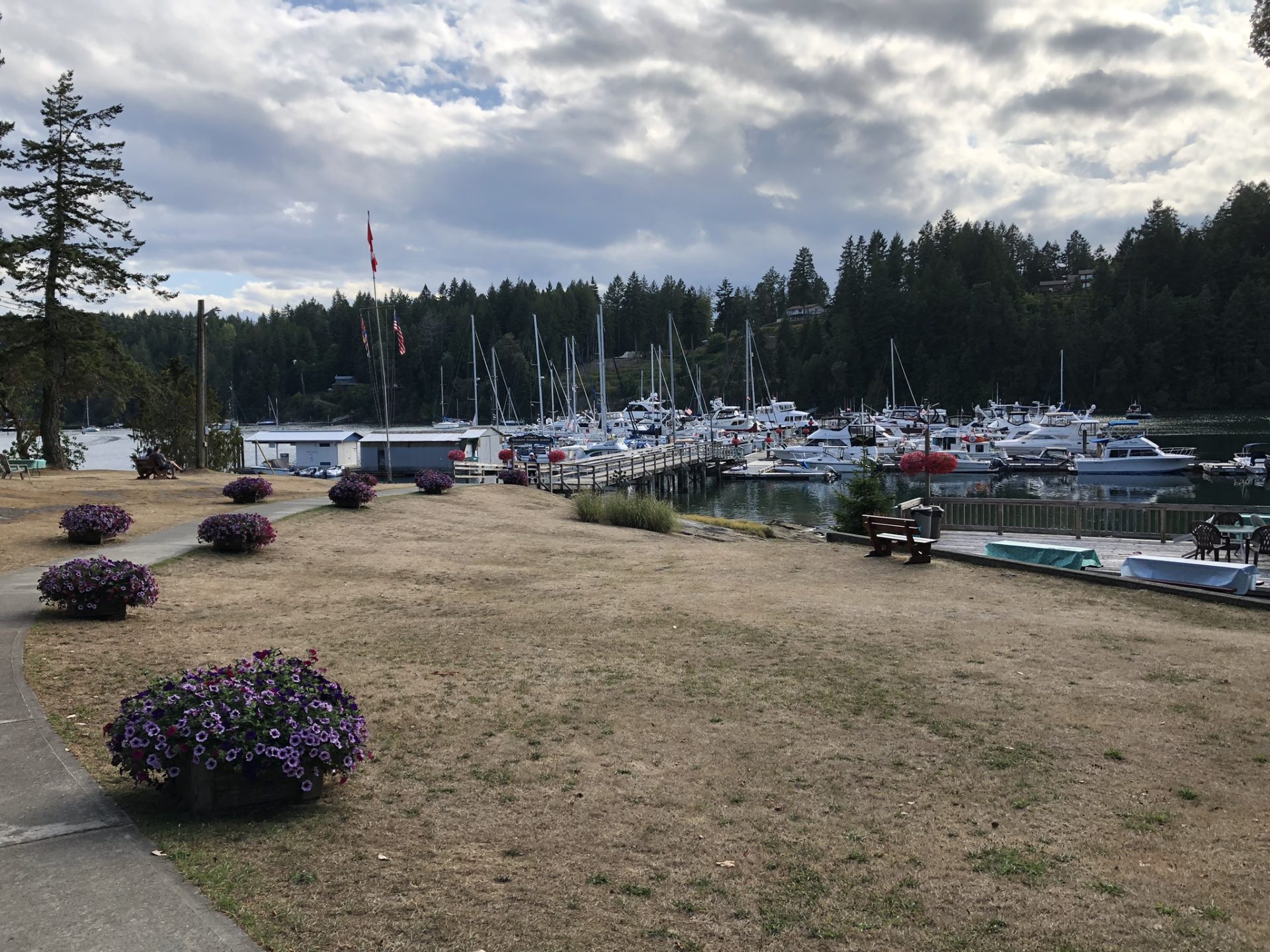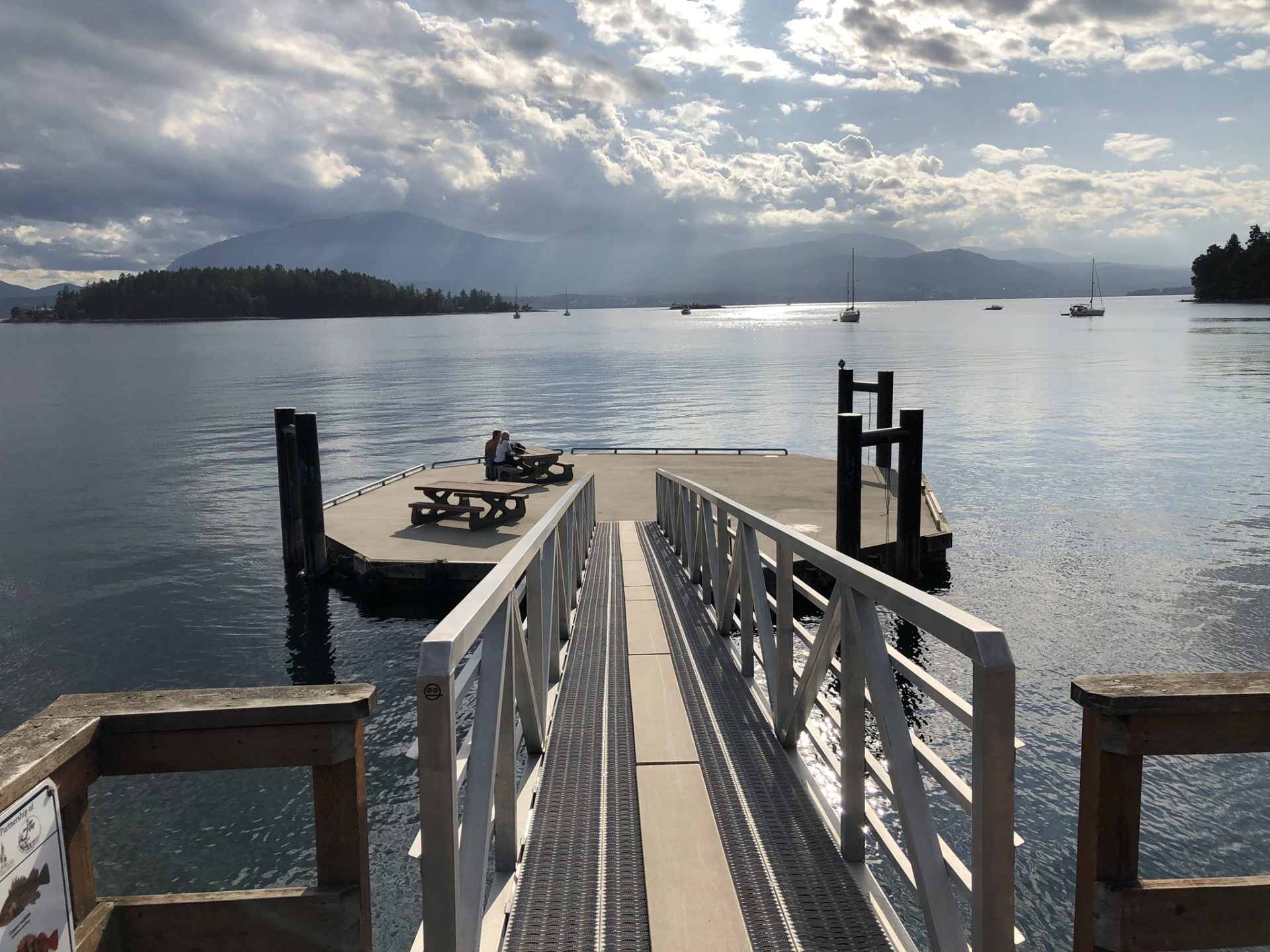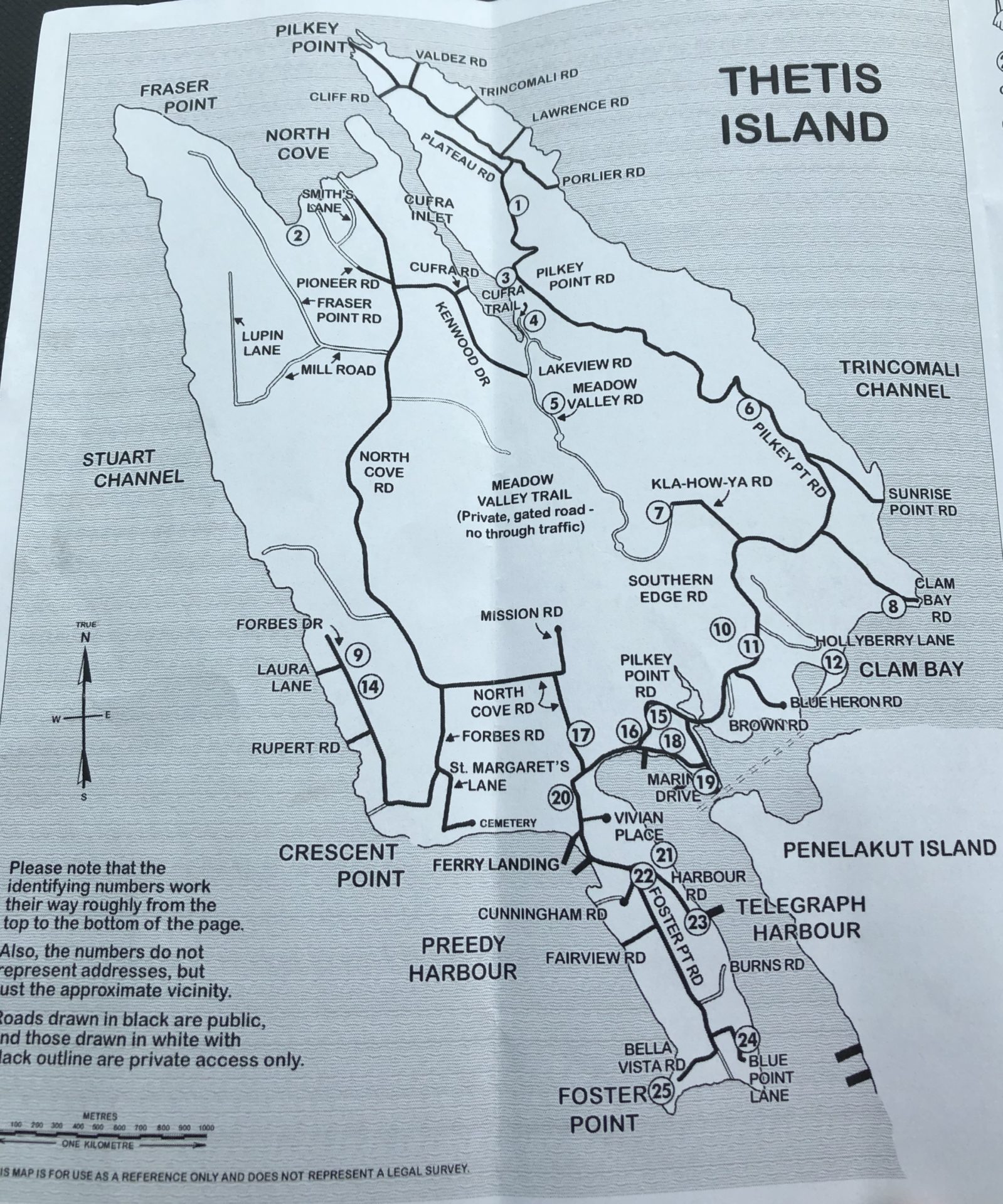 Our Sooke vacation was definitely one for the memory books, and we can't thank everyone enough who made this trip so epic. We'll see you again soon, Sooke!