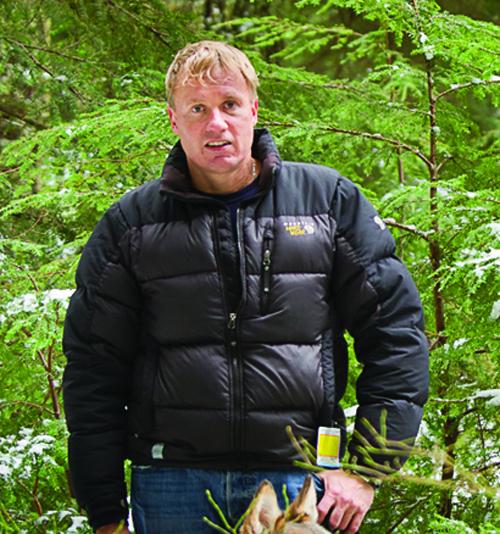 We profiled British Columbia Magazine contributor wildlife photographer and biologist Jared Hobbs for our Spring 2013 issue. Read about him below.
Jared Hobbs has stood by a rattlesnake den to watch the sun go down; witnessed falcons streak past his tent; and observed rare spotted owls hunt for prey.
Hobbs, a Victoria-based biologist and wildlife photographer, has a portfolio rich with images of some of the province's most fragile creatures. While his work as a biologist studying species at risk informs his photography, he performs the two jobs separately. Each requires his full attention, he says.
His chosen field can be sobering. During the years he spent on his book: Spotted Owls: Shadows of an Old-Growth Forest, he saw pairs of owls dwindle. "Anytime I work on species at risk, there's always that sad flip side to the story." True to his passions, Hobbs celebrated his 40th birthday in the wilds of Vancouver Island among marmots (and some human friends) while shooting our Spring 2013 feature "The return of the marmot"
His main goal when he started photography was to promote conservation and awareness, Hobbs says. "I think photography can be more powerful than hard science in conveying a message to the public."