Take your "pick"!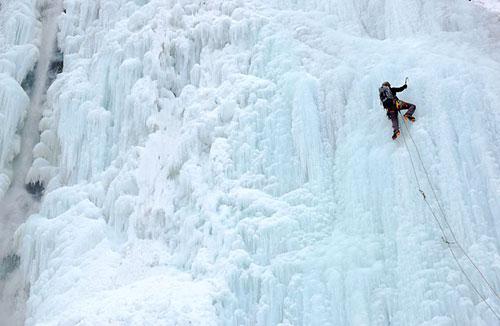 While climbers tackle ice in just about every corner of the province—from Vancouver Island to Prince George—a few areas rise to the top with the best conditions and easiest access.
1. Golden
On the edge of the Rocky Mountains, which are considered one of the world's best ice climbing destinations, Golden claims the province's ice-climbing crown.
2. Marble Canyon
The rock walls along Highway 99 west of Lillooet contain the largest concentration of ice routes within a half-day's drive of Vancouver.
3. Tumbler Ridge
During winter the Waterfall Capital of the North turns into an ice-climbing destination with lots of variety and plenty of possible first ascents.
4. Whistler
Ride the ski lifts, then slide to the base of several excellent climbs. Find others a short drive away from town, especially towards Pemberton.
Info: