Moving to British Columbia
It happens right around election season; Americans worried their preferred candidate won't be elected and vow to move to Canada. Perhaps this year more than ever. Most of course will change their minds, realizing it a flight of fancy. But if they do they'll be missing out on some of the most incredible scenery North America has to offer; especially if they were considering a move to British Columbia.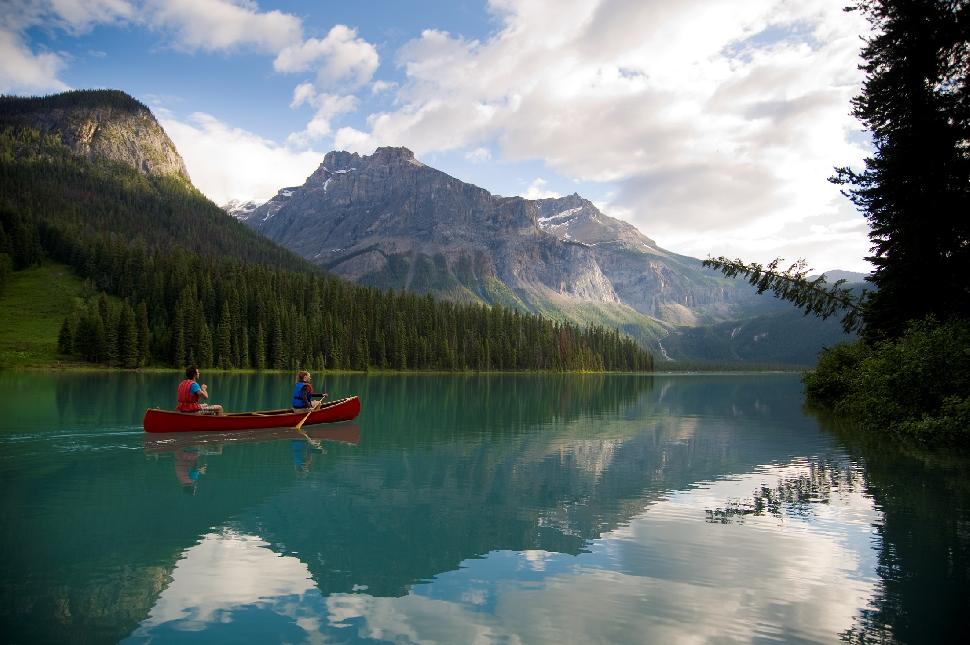 Our province has an amazing selection of outdoor activities, ranging from skiing to swimming, many of which can be enjoyed for free. Not blowing cash for entertainment will be important to a lot of younger people applying for entry-level jobs. Workers from the U.S. might be thrilled by a $10.45 minimum wage…until they realize a studio apartment in a desirable Vancouver location can run $1,000 a month (or more). But rest assured, there's a lot more to B.C. than Metro Vancouver.
Don't let the numbers scare you off. Evaluate your options, come up with a budget and give some serious thought to making the idea work. For those who decide to pursue the idea, Canada has a few viable avenues, whether permanent, as a working holiday or for a job.
The Easy Way: the working holiday program
Working holiday visas are an attractive option because they do not require applicants to secure a job before arriving. You'll be competing with other nationals aged 18-35 for some choice seasonal positions such as working at a ski resort or tour organization. There is no guarantee you'll find the position of your dreams…but then again you might. Budding actors may want to look at working in the film industry to take advantage of the number of movies and TV shows that shoot in B.C. Maybe your authentic accent will help you get a walk-on part between sweeping the sets and fetching coffee for the stars.
How do working holiday visas work in British Columbia?
First, candidates must be aged 18-35. Check your eligiblity here as some nationalities can not be over the age of 30. You will likely need to prove you have access to savings with which to pay living costs should you not secure a job right away. Also, you'll have to demonstrate health insurance coverage for the duration of your stay and show proof of a round-trip ticket (or sufficient enough funds to return home). You may not arrive with any dependents. More conditions apply so you should consult this eligibility tool: http://www.cic.gc.ca/eligibility
A Bit More Commitment: a work permit
There are a few types of employment which do not require a permit, however they are generally quite specialized. You'll also need a job offer in hand before applying and the application needs to be received from outside the country.
Click here to see a list of persons who do NOT require a work permit
Taxes
Before hopping across the border spend some time reviewing the tax implications of working abroad and those of Canada. Often there is a maximum amount of time you can work outside the U.S. before being hit with a huge tax surprise. This can include paying tax in both countries.
How do work permits work in British Columbia?
After you've been offered a job from a legitimate company, complete the paperwork and send it in with the appropriate fees. Once everything checks out you'll be offered a work permit for a defined period of time. The permit will have restrictions which limit where you can work. Once the permit expires you are expected to promptly escort yourself back across the border and reapply for a new job if interested.
Take the Plunge: permanent residency
Concerns about taxes and a criminal past (you can be denied eligibility for things like a DUI), are a prevailing consideration but permanent residency has an added proviso: good health. Expect to provide a recent health assessment when applying or wait for one to be scheduled by the B.C. government. You might also need to provide proof of financial solvency or come up with other ways to convince the Canadian government you are a good addition to the province. Get started by completing the questionnaire to line up your ducks before applying.
How does permanent residency work in British Columbia?
Moving permanently to B.C. isn't as easy as many people think it is. Americans with in-demand skills or a lot of money (as in, millions) have fewer hoops to jump through while the rest of us may need to plan an extended visit and try to find a niche. Becoming a student, working on a farm or identifying a Canadian grandparent are other potential avenues which may hasten the process.
Another way in is to become a provincial nominee and have B.C. invite you to move there.  Many of the requirements are for professional level employment but the province does need unskilled workers from time to time, especially those in tourism and hospitality. With some good planning and persistence you might be able to finagle that summer holiday offering tours into permanent residency in one of the most beautiful provinces in the country.
Are you an American who relocated to British Columbia?
Share your wisdom, tips & advice – leave a comment below or tweet us