Tofino is a small community on the rugged west coast of Vancouver Island, known for its natural beauty and surf culture. It sits at the northern tip of the Esowista Peninsula, engulfed by the wilds of Clayoquot Sound. Tofino overlooks Vargas Island to the northwest and Meares Island to the east, while the eastern edge of the peninsula is skirted by the Pacific Ocean. Tofino lies adjacent to the Pacific Rim National Park Reserve and its exquisite beaches line an ancient coastal temperate rainforest. Between a wild setting and remote location perched on the continent's edge, one can consider Tofino a sort of land's end oasis. Although there are only about 2,000 permanent residents, the area welcomes over 750,000 visitors annually. Aquatic visitors also flock to Tofino. Each spring 25,000 grey whales pass through the sound! Let us explore the best of what this community has to offer, from local gems to unmissable, longstanding favourites.
Accessing Tofino
Road –  from Nanaimo drive north via the Island Highway (Highway 19) until exit 60 on Highway 4 heading west. By car it takes approximately 2.5 to 3 hours to arrive at the destination. Leisurely drivers should make stops in Coombs (famous for the goats on the roof) and MacMillan Provincial Park to see the towering old-growth Douglas Fir trees. Make sure to gas up before leaving Port Alberni. One can also reach Tofino by private bus/van charter. Tofino Bus and Pacific Rim Navigators operate most days of the week.
Air – Tofino-Long Beach Airport (YAZ) is serviced via Orca Airways (Vancouver and Victoria to Tofino), KD Air (Vancouver to Tofino), and Tofino Air (Vancouver, Sechelt, Nanaimo, Gabriola Island and Tofino). Orca Airways recently introduced its newest aircraft, a 15 seat Beech-99, which cuts the flight time from Vancouver to Tofino in half, to just over 30 minutes.
History
Tofino is in an area comprised of 400,000 hectacres of dramatic topography and marine inlets. The Nuu-chah-nulth First Nations have inhabited Clayoquot Sound for thousands of years. The population once reached upwards of 100,000 and their culture is still very much celebrated.
In early 1774 Captain Juan Perez was sent from Spain to lay claim on the west coast of America. He reached the Queen Charlotte Islands by July of that year. The captain then ventured as far south as Perez Rocks, forty kilometres north of Tofino, but never went ashore. Captain James Cook arrived at Nootka Island in 1778 and claimed the region for Britain and a heated war between Spain and Britain was barely averted. Captains Galiano and Valdez explored Vancouver Island in 1792 and named Tofino Inlet after a hydrographer who had once taught Galiano.
In the late 1890s homestead settlements appeared on the Esowista Peninsula, occupied mostly by Norwegians, Scots and the English. The first road into the community was built for logging purposes in 1959. At first these roads could only be accessed on the weekends when the loggers were off. By the late 1960s many camps had been established along Tofino's Long Beach and surfers populated the area. In 1970 Pacific Rim National Park was established and the road was finally paved in 1972, making it the final western stop on the Trans-Canada Highway.
Today, Tofino is still defined by its surf culture, First Nations roots and remote beauty. It serves as a gateway for those exploring Nootka Sound, but also as a major seaside, resort destination. Visitors can pick their level of adventure, from coastal camping to rented beach homes to luxurious five star properties.
Culture
Artisans
Tofino has an active artisan community with many renowned painters, sculptors and craftsmen. Shop for pottery, art cards and hand knit wool garments in the many galleries and boutiques that line the streets of downtown Tofino.
Eagle Aerie Gallery
When visiting Tofino one can immediately feel the rich influence of First Nations culture. No visit to Tofino would be complete without admiring the talent of Roy Henry Vickers. Vickers is one of British Columbia's best known artists and his work vividly illustrates the beauty of the west coast. His Eagle Aerie Gallery is centrally located, constructed in the style of a First Nations Longhouse.
Festivals and celebrations
The arrival of spring marks the start of festival season. In March the Pacific Rim Whale Festival celebrates the migration of the grey whale; May sees activities around the Shore Bird Festival; in June the Pacific Rim Summer Festival celebrates music, dance, theatre, film, and art; and in May and June there's plenty of food and wine to be celebrated with Feast Tofino and the Tofino Food and Wine Festival.  Aboriginal Day is well attended in Tofino, and then there's the Cultural Heritage Festival, a Carving Festival and plenty of fishing derbies.
Locals love…
Surfing – as evidenced by the cyclists toting surfboards along the Pacific Rim Highway!
Perusing the Saturday Tofino Public Market for everything from tea to soap to pottery and bread. Fresh garlic anyone?
Hiking through majestic rainforests and along stunning beaches in Pacific Rim National Park Reserve.
Snacking on smoked, candied salmon from one of the many seafood shops.
Browsing the racks of Pina Clothing Designs – a local screen printing company that designs distinctly west coast clothing, accessories and art.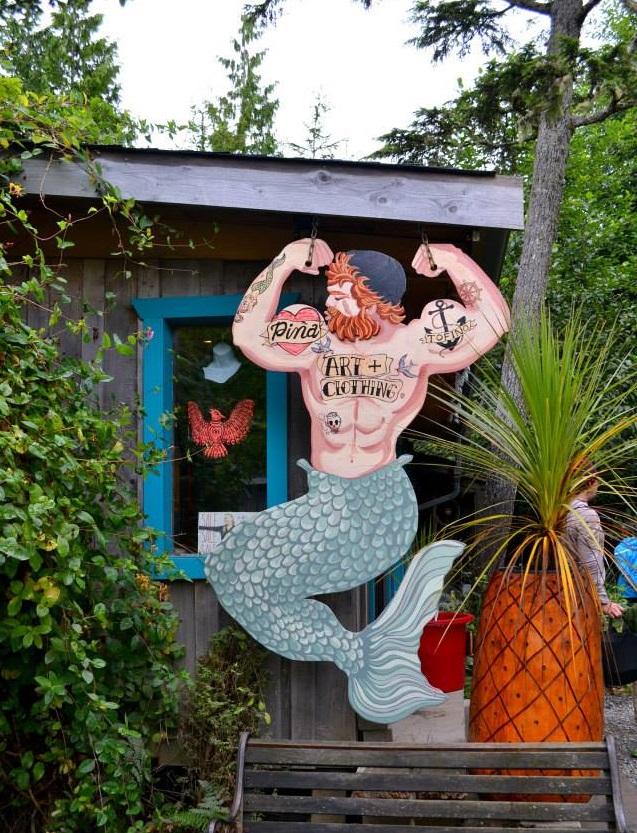 Ordering a coffee or latte from the pirate themed Tofitian.
Teeing off at the Long Beach Golf Course where nine holes can be played year-round and the course is surrounded by lush rainforest and beach.
Grabbing a sweet treat or gelato at Chocolate Tofino.
Strolling the Tofino Botanical Gardens.  Grab a glass of wine at the fully licensed Darwin Cafe and tour the exotic flora. Tip: the entire property is wired with speakers. If you're there for dusk ask if they will turn on the classical music.
Coffee and donuts at Rhino Coffee House, a popular breakfast a lunch spot.
Digging into a taco or burrito at Tacofino's flagship food truck. (Trust us, it is worth the wait!)
See & Explore
Surf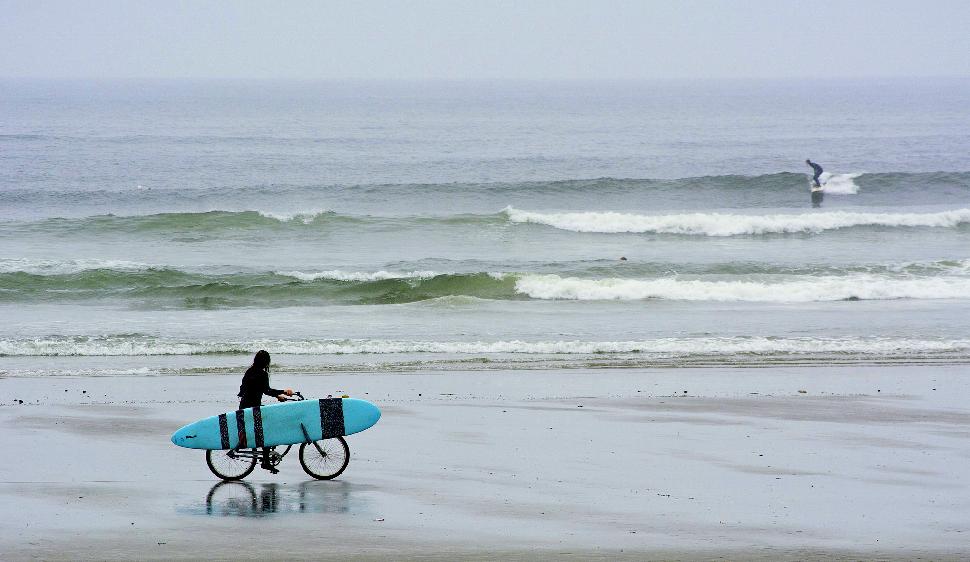 With 35 kilometres of surfable beaches, it's no wonder Tofino is Canada's premier surf destination. There are many long standing operators that offer rentals and lessons: Live to Surf, Storm Surf Shop, Surf Sister and Pacific Surf School just to name a few. For the brave, this is a year round activity.
Hot Springs Cove
You won't stumble across these geothermal hot springs, as they are situated in the Maquinna Provincial Park, a long 27 nautical miles northwest of Tofino. Many Tofino tour and charter companies will get you there by boat in a little over an hour, or take a scenic 20 minute seaplane flight.  You'll want to pack a lunch, swimsuit and some good shoes to make the thirty minute walk down the trail to the springs.  The chain of pools cool in temperature as they descend towards the ocean. Be sure to splash around under the waterfall.
Storm watch
During the winter months the storms are fierce and waves crash dramatically along rocky outcrops. The best self-guided opportunities for storm watching are from Chesterman Beach and the Kwisitis Visitor Centre in Pacific Rim National Park Reserve. Alternatively, many of the hotels and resorts offer exceptional storm watching packages. Cozy up in your hotel room by the fire and observe.
Tofino Brewing Company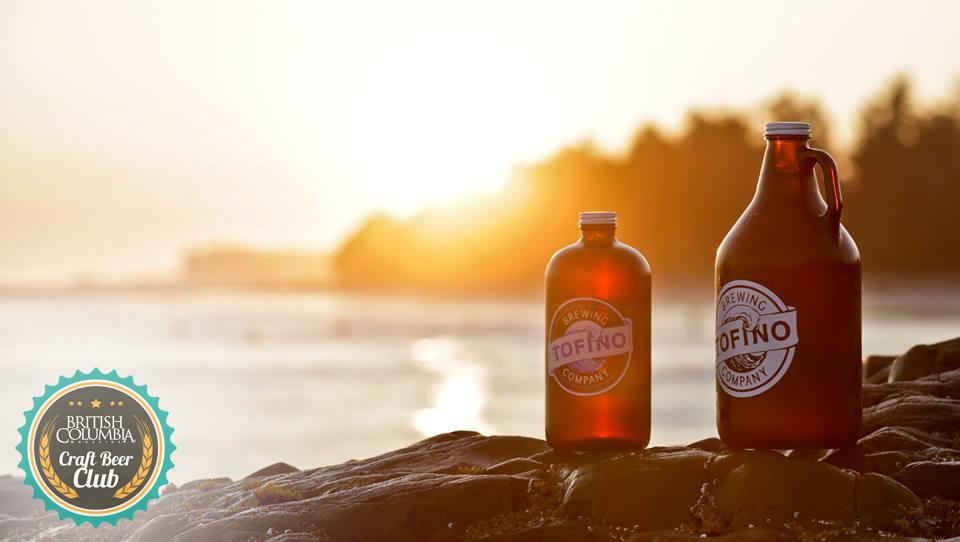 Brewing a wide range of beer, Tofino Brewing Company is built around crafting great brews, sustainably. The brewery is open for tasting and growler fills, and the owners are usually around to tell you the story. Find their beers around Tofino at most quality establishments.
Eat….and then eat some more!
The proximity to the sea and the propensity to focus on local dictates that many of the restaurants and cafes are focused on innovative sea-to-table cuisine. Chefs work with the freshest seafood, locally foraged ingredients and Vancouver Island's abundant produce. Some favourites include fish tacos at Sobo, oysters at Ice House Oyster Bar, any local seafood at Shelter, splurging at The Pointe Restaurant at the Wickaninnish Inn, and fine dining at the trendy Wolf in the Fog.
Bear and whale watching
Clayoquot Sound is home to a large number of resident black bears, and Gray and Humpback whales frequent the local waters. While whale watching is nearly a year-round activity (February through October), bears are more active mid-April through October. With the possibility to spot seals, sea lions, eagles and land mammals, an excursion can feel more like an aquatic safari. Most tours are two to three hours in length.
Explore by scooter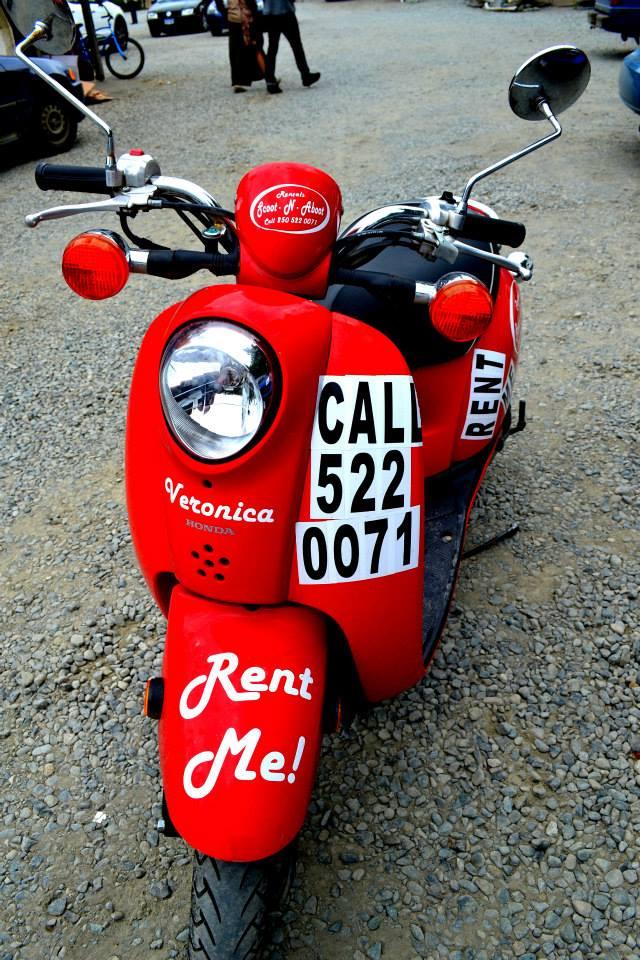 Fancy exploring the area by scooter? The Scoot 'N' Aboot rental shop opened its shipping container door just a few years ago. There is no storefront, just call or text ahead to arrange to meet the attendant. The fleet of scooters is bright red and each is named for an Archie character. They reach speeds of 70 kilometres an hour, making it possible to ride from Tofino to Ucluelet. The Pacific Rim Highway is incredibly relaxed so one shouldn't worry too much about driving among car traffic. Make stops at Radar Hill, Chesterman's Beach, Incinerator Rock (at Long Beach) and Amphitrite Point light house (Ucluelet).
Fishing
Clayoquot Sound has plenty of fishing for both beginners and experienced anglers. Salmon fishing for chinook and king draws enthusiasts from around the world. Smoke your own catch or have a local chef prepare it for your dinner. Halibut, prawns, crab and shellfish are plentiful in the area; be sure you have a fishing license. Many charters in the area can guide you, or take a float plane further out to try your hand at steelhead, rainbow and cutthroat trout. These are most often catch and release so bring your camera to record the memories.
Kayaking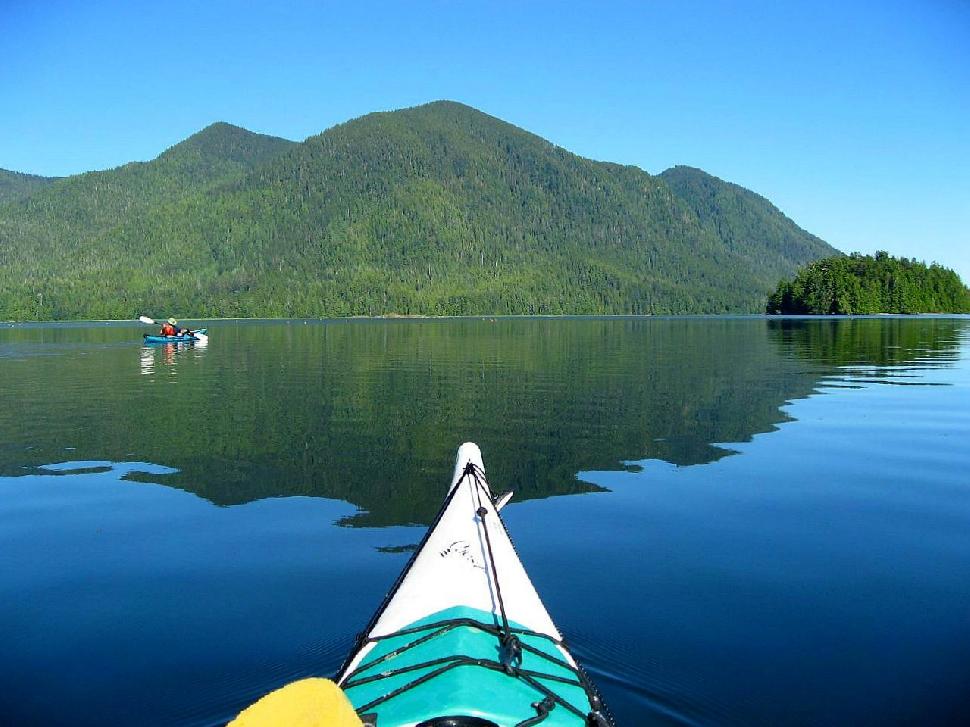 With so many islands and sheltered waterways, Tofino offers all skill levels an opportunity to kayak. Feeling adventurous? Paddle to nearby Vargas Island. Make a weekend of it by camping on one of the six popular camping beaches. Note these sites are wilderness campsites with few amenities (pit toilets and food caches only), and remember that you are in bear and wolf country.
Flightseeing
If you drove to Tofino you may want to book a scenic flight aboard a small float plane or helicopter for an aerial perspective. Flights circle Mariner Mountain Glacier in Strathcona Provincial Park, and from this bird'e eye perspective, one can often spot whales and wildlife. Explore the area's remotest islands and beaches, and take in the breathtaking views of the Clayoquot Sound UNESCO Biosphere.
Aboriginal experiences
T'ashii Paddle School offers the unique opportunity to paddle a dug-out canoe with on their Harbour or Meares Island Canoe Tours. On land they lead guided cultural walks along Schooner Cove Trail. Spirit Eagle Tours offers traditional Aboriginal experiences including storytelling with elders, fishing, seafood gathering, traditional canoeing, BBQ salmon on klupchiise, artist studio talks, whale watching, hiking and wildlife viewing – all in a day!
Is Tofino your hometown? What do you recommend visitors do?
Let us know – comment below!