Located on the eastern coast of Vancouver Island, nestled between the Beaufort Mountains and the Strait of Georgia, the Comox Valley is a collection of rolling mountains, lush forests, calm beaches and more than 40 green parks.
This unique geography combined with a year round temperate climate makes the Comox Valley an exceptional location for a wide range of outdoor recreation activities—paddling a canoe through glossy blue waters to nearby islands, skiing at Mount Washington Alpine Resort or backpacking, rock climbing and caving in Strathcona Provincial Park, to name a few. This destination also offers a utopia of culture since the Valley is a combination of three communities: Courtenay, Comox and Cumberland.
Regardless of your interests, the centrally located Comox Valley delivers plenty of varied and rousing activities for its 65,000 locals or any curious traveller awaiting adventure.
Accessing the Comox Valley
Road – via the Island Highway (Highway 19). Approximately 40 minutes south of Campbell River and one hour north of Nanaimo. Greyhound coaches depart daily.
Air – Comox Valley Airport (YQQ) is serviced by Air Canada, WestJet, Central Mountain Air and Pacific Coastal Airlines.
Ferry – daily sailings between Comox and Powell River. Click here to see the schedule.
History
The Valley has a dynamic history ranging back to 80 million year old marine reptile fossils and gigantic glaciers, to a notable past of coal mining and pioneer farming.
A glacial icon
Millions of years ago, much of Vancouver Island was a saltwater lagoon inhabited by giant and often ferocious looking marine creatures. But as the climate changed, so did the geography and about only 10,000 years ago, the Comox Valley was buried under a sheet of ice a kilometer thick. As the sheets of ice moved across Vancouver Island, it created valleys out of the land beneath it. When the climate warmed again most of the ice sheet melted, leaving the Island as we know it today. The Comox Glacier which seemingly glares over the Valley is a stark reminder of this dramatic time in our natural history.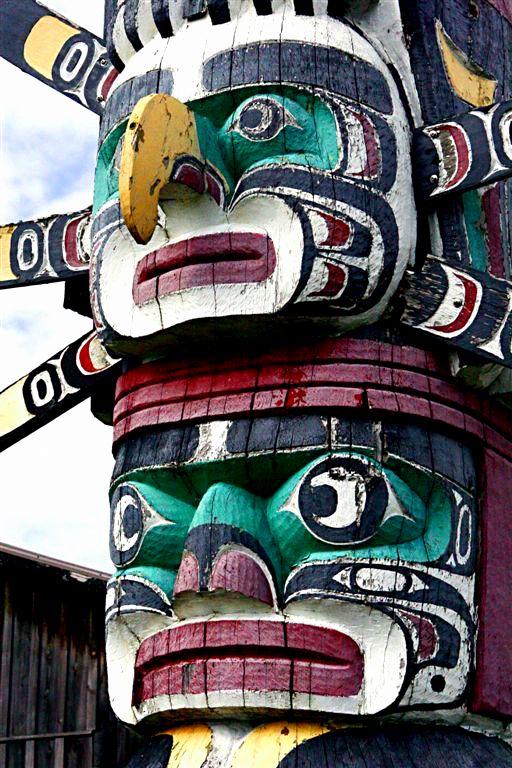 First Nations
Archaeological finds indicate that First Nation peoples have visited and inhabited the Comox Valley for as long as 9,000 years. The name "Comox" actually dates back to a similar First Nations term which meant "plentiful, rich or wealthy." The Pentlatch and K'ómoks bands of the Salishan First Nations called the Valley home and they thrived on the ocean's treasures of salmon, halibut, clams, cod and oysters plus the land's lavish deer, elk and edible plants.
Modern history
The first official European settlers arrived in 1862 (of these, only two were women) and soon discovered the area offered ideal land for farms as well as logging opportunities in the extensive forests. Recognizing the region was indeed "a land of plenty," the Europeans adapted the name Comox.
In 1914, the railway line from Victoria was extended to the Valley and about a year later, the area around the train station was incorporated as the City of Courtenay.
During the late 19th century, Royal Navy war ships started anchoring in the Comox Bay prompting the construction of the Comox wharf around 1874, which resulted in the opening of a number of commercial enterprises and inns. Soon after, a naval training base was established, creating the start of the new community of Comox as a proud military town.
Cumberland coal
The 1852 discovery of coal near Comox Lake resulted in entrepreneurial miners flocking to the area wanting to 'get rich quick.' In just a few years, a village (Cumberland) was formed, linked by railway to the Comox wharf. By 1862, more than 350 men were working in three mines—most of them Chinese and Japanese immigrants—producing tens of thousands of tonnes of coal each year. Although the demand for coal lessened after the First World War and many families left the area in record numbers, the community's rich mining heritage still manages to stand out.
Culture
The Comox Valley is a thriving focus of arts and culture. Awarded the prestigious national distinction of Cultural Capital of Canada in 2007, it continues its ongoing commitment. It has four major museums, a live theatre, an active artisan community, a dynamic music scene and year round cultural festivals and events.
Community celebrations are often coupled with showings by local artists that range from life-size chainsaw art creations to detailed jewelry, beadwork or paintings. Some of the most popular festivals and events include the BC Shellfish and Seafood Festival, Dine Around, Toast or WinterJam.
Live music is a traditional norm in the Comox Valley and is enjoyed throughout the year at local restaurants, pubs and music venues in all three communities. The Valley is definitely performing arts-friendly, boasting a few local open mic nights and home to some engaging music festivals such as the three-day Vancouver Island Musicfest (big name concerts attracting nearly 10,000 people each year) and the Filberg Festival (live music plus art from 120+ artisans) both in Courtenay and Cumberland's Big Time Out.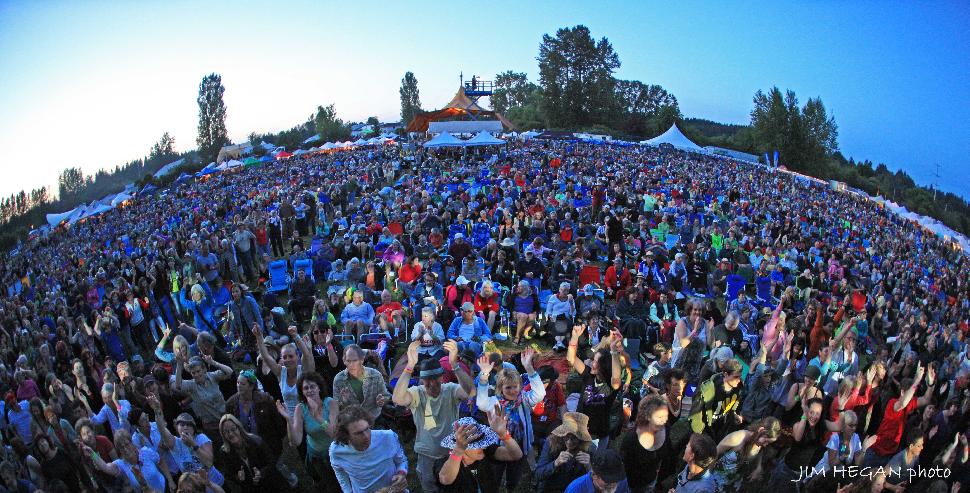 The diverse history of the Valley is celebrated every year and acknowledges the region's agricultural roots during the Comox Valley Exhibition Fall Fair held in Courtenay. Other historical festivities include Nautical Days in Comox (which celebrates their pioneering mariners), and Cumberland's Empire Days (in honour of the booming days of coal mining).
Kitty Coleman Woodland Gardens, a 22-acre private property open to the public all year, is also home to artisan festivals in May and September. The Sid Williams Theater is a major hub for drama and musical performances. Those visiting Cumberland can enjoy weekly Bluegrass Brunch or seasonal events such as a lantern festival held every February and an annual motorcycle rally in August.
The Comox Valley's urban streets are lined with opportunities to discover gourmet cuisine, galleries and boutique shopping. Visitors can escape from the buzz to enjoy the Valley's coastlines and hills where they can fill their time with visiting local wineries, pedaling the backroads on a farm tour, playing a round or two of golf, or hiking the many wilderness trails.
The three communities are all quickly travelled between and each has a special charm that lends itself to the overall Comox Valley magic.
Locals love…
Browsing boutiques downtown Courtenay on 5th Street. For funky gifts pop into Uranus Gifts & Cool Cards, for a new read visit Laughing Oyster Book Shop and just try to resist artisan treats at Hot Chocolates & Cakebread.
Walking along the estuary trail and enjoying waterfowl while watching small planes take off and land in Courtenay's airpark
Scuba diving to see Pacific octopi, wolf eels and seals
River tubing down the Putledge River, and sunbathing and swimming at Stotem Falls
Browsing First Nation jewelry and artwork at the I-Hos Gallery
Dining at the Atlas Cafe in Courtenay and Toscanos Trattoria in Comox.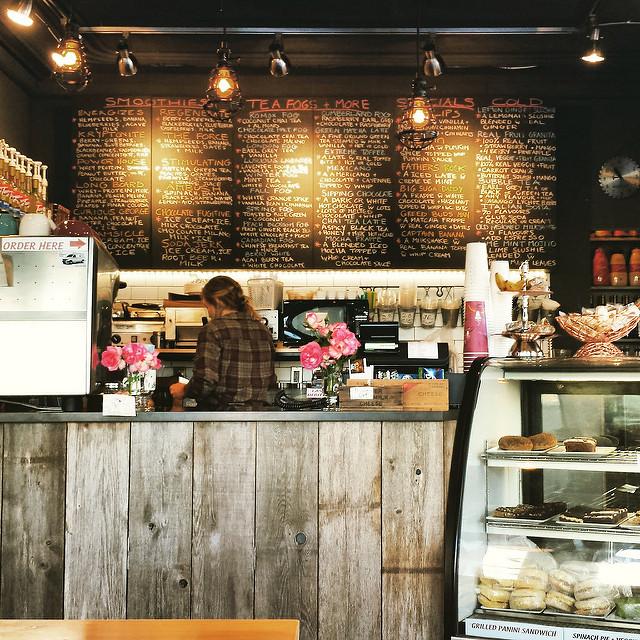 Checking out more than 50 sea lions at Fanny Bay dock
Cycling the Bear Bait Trail (don't be put off by the name)
Making day trips to Denman & Hornby Island
See & Explore
Wayward Distillation House

Number one on TripAdvisor for the Comox Valley is the recently opened Wayward Distillation House in Courtenay. The artisan craft distillery is located in the heart of Comox Valley on Vancouver Island and is the first distillery in Canada to use honey as the base for all of its spirits. Their signature Unruly Vodka is popular and not only with locals – it recently earned B.C.'s favorite craft vodka while Unruly Gin took second in its category. Wayward makes some tasty vodka infusions and the owners are known for being down to earth and treating their customers like family.
Seal Bay Nature Park
Seal Bay Nature Park is one and a half times the size of Stanley Park in Vancouver, protecting 1,610 acres of biodiversity and treasured wildlife habitat. Located in Courtenay, Bates Road divides the park into two sections, both with their own unique features and beautiful views to discover.
The east side has well-groomed meandering trails leading through a second growth forest of fir, maple and alder, with steep ravines lined with gigantic sword ferns and a seasonal waterfall. Three of its trails lead down to the waterfront (Seacliffe, Don Apps and Seabank) which boasts nearly one kilometer of rock beach frontage from which to spot seals, sea lions, eagles and maybe even a whale.
On the west side, there are more dog-friendly trails as well as the Swamp Loop and a Creekside walk to Melda's Marsh – named in memory of Melda Buchanan who campaigned tirelessly to have the area protected as a park and who made many of the wooden trail signs mounted on trees throughout.
Miracle Beach Provincial Park
Few locations can beat popular Miracle Beach Provincial Park as a family holiday destination. Also located north of Courtenay, the main attraction here is the broad sandy beach on the ocean but it also features private campsites, group camping facilities, a large picnic area plus some scenic trails winding through the lush forest.
In June, there is a non-competitive annual sandcastle building day where people of all ages create sandy sculptures for fun. Nearby, you'll find horseback riding, golf, fishing and almost any other recreational activity that you can imagine.
It's best to avoid the beach during the summer as it is tremendously busy and the campsite is most likely also fully reserved, however sandy Saratoga Beach (next door) is a good alternative if you can't make it in.
Filberg Heritage Lodge and Park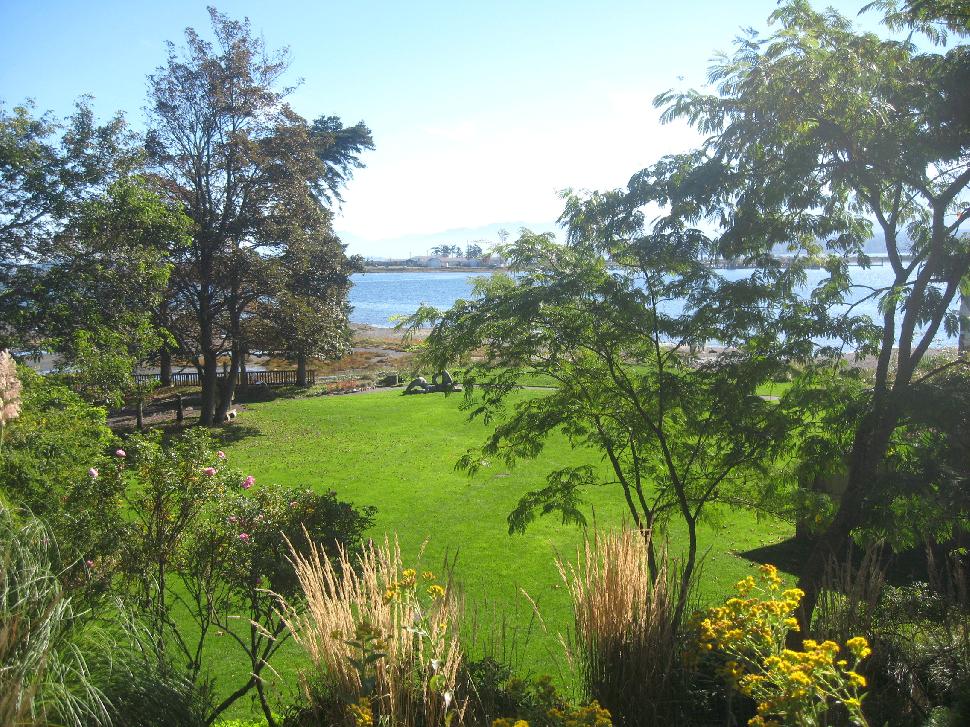 This gem of Vancouver Island heritage is nine acres of beautifully landscaped waterfront green space, gardens and heritage buildings in Comox. The park, which hosts the popular Filberg Festival, features 130 varieties of trees, seasonal gardens and hundreds of rhododendrons, where wandering deer can often be found. Its lush vegetation and ocean-side location make it a popular choice for special event venues, weddings and art shows.
At the heart of the site is the 1930s heritage lodge, which is the former manor of local pioneers Robert and Florence Filberg. Entry to the lodge is by donation which makes this destination a more affordable choice, plus you get to enjoy the savory blend of nature, history and beautiful landscapes.
Courtenay & District Museum & Paleontology Centre
Your expectations will be exceeded with this two-storey (entry by donation) paleontology museum that covers a wide range of subject matter including fossils, geology, First Nations history, pioneer settlement history, social history of the Comox Valley, logging and lumber history and river way study in their series of changing exhibitions. The life-sized, colossal models of marine dinosaurs are sure to leave you speechless.
For over 50 years, this museum has been providing award-winning natural and cultural heritage to the Comox Valley as well as on-site and outdoor programming, including their very popular fossil dig.
To take part in the dig, visitors travel to a nearby site in the local area where the paleontology guide teaches proper techniques, provides the materials and even hands out fossils to young kids. According to several visitors on TripAdvisor, you find a fossil almost every time. This can be quite the experience, especially when you find a T-Rex tooth or a fossil dating back 80 million years.
Goose Spit
Year round you will find residents plying the beach along this sandy spit of land. The outer edge is a family-friendly beach (mixed sand and rock) with many logs to lounge against and 10 fire pits. The inner edge forms a sheltered lagoon not suitable for recreational use, but serves rather a habitat for wildlife and birds. Goose Spit stretches just over two kilometres in length, anchored by the Willemar Bluffs at its base and occupied by HMCS Quadra at its tip. Three parking lots offer amble space to park vehicles.
The Enchanted Forest
In Fanny Bay, just south of Courtenay there is a small parcel of woods full of curiosities and hidden treasures waiting to be discovered. We'll leave out the directions so that those who truly want to find it can relish in seeking it out and enjoying it.
Are you a Valley local? What insider tips would you give to visitors? Comment below!