If you're looking for an easy hike that offers maximum benefits and incredible views, look no further than Idaho Peak near New Denver.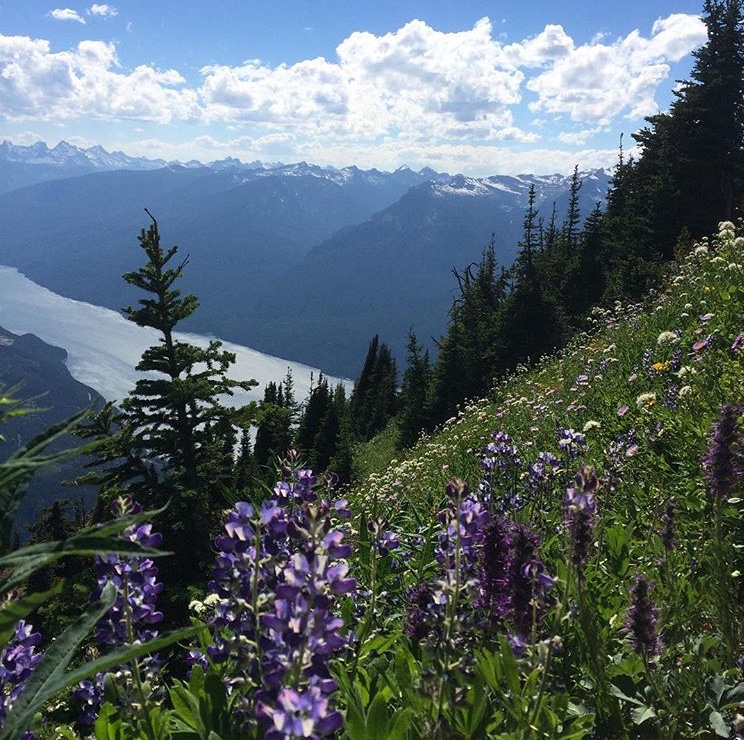 How to get there
From New Denver, take Highway 6 and turn east on the road to Kaslo. After about eight kilometres, turn south towards Sandon, an old mining town. Near the end of the village, you'll turn south briefly and then west on a gravel road marked "Idaho Peak." Follow this road for about half an hour and you'll continue to see signs pointing you towards Idaho Peak. Near the end of the road, you'll come to a switchback and you can go left or straight through. Head straight and in 300 or so metres you'll come to the parking lot. Except in heavy rains, the road to the Idaho Peak parking lot is suitable for any vehicle and it's well maintained.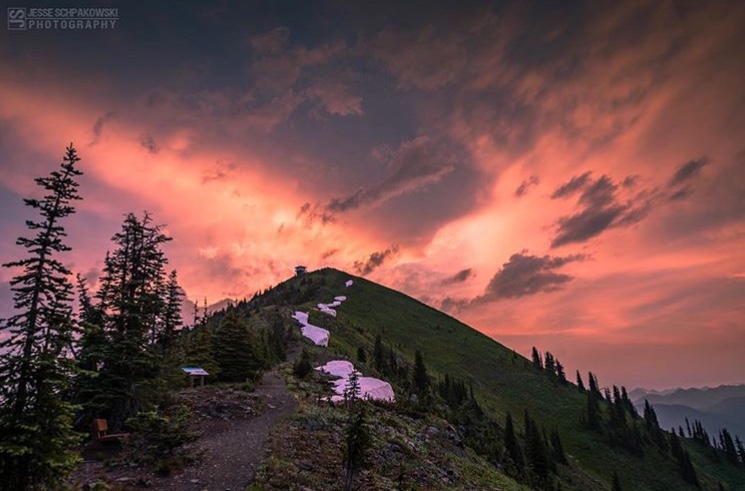 The hike
The hike is about two kilometres long and should take you about two hours to complete. While the trail is accessible between the time the snow melts and the time the snow starts to fall again, the best time to hike Idaho Peak is June to September when all the wildflowers are in season.
After the first 300 metres on the trail, you'll descend into a bowl and then there's a steady uphill climb to the fire lookout at the peak. The grade is moderate, and there are stairs provided for the steeper section.
Once you're at the top, it'll be easy to see why this is such a popular hike – the views are amazing. You'll be able to see New Denver and Slocan Lake below you, and mountain peaks are far as the eye can see. The main peaks are the New Denver Glacier to the west, Kokanee Glacier to the southeast and Mount Cooper to the northeast. There's also an interpretation sign to help you identify them.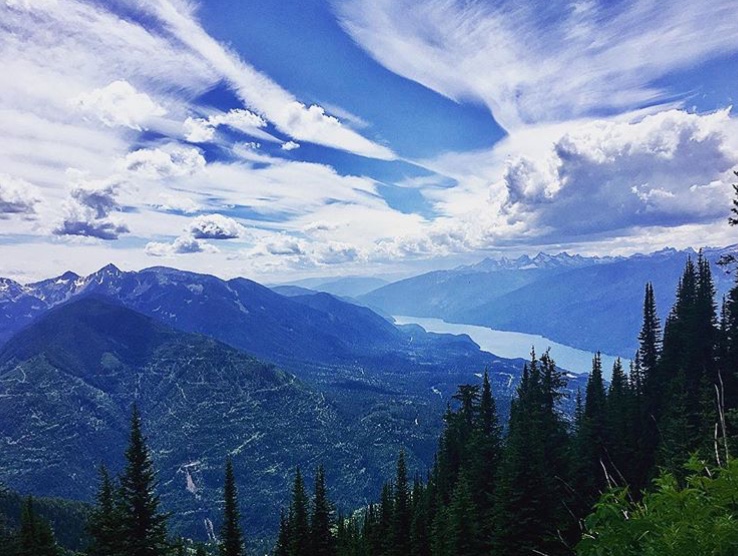 Don't forget to bring your camera and a few friends for this easy, but incredible, hiking experience.