Not far from Ladysmith, just off Highway 1, you'll find a great hiking trail with a worthwhile prize at the end – a stunning waterfall!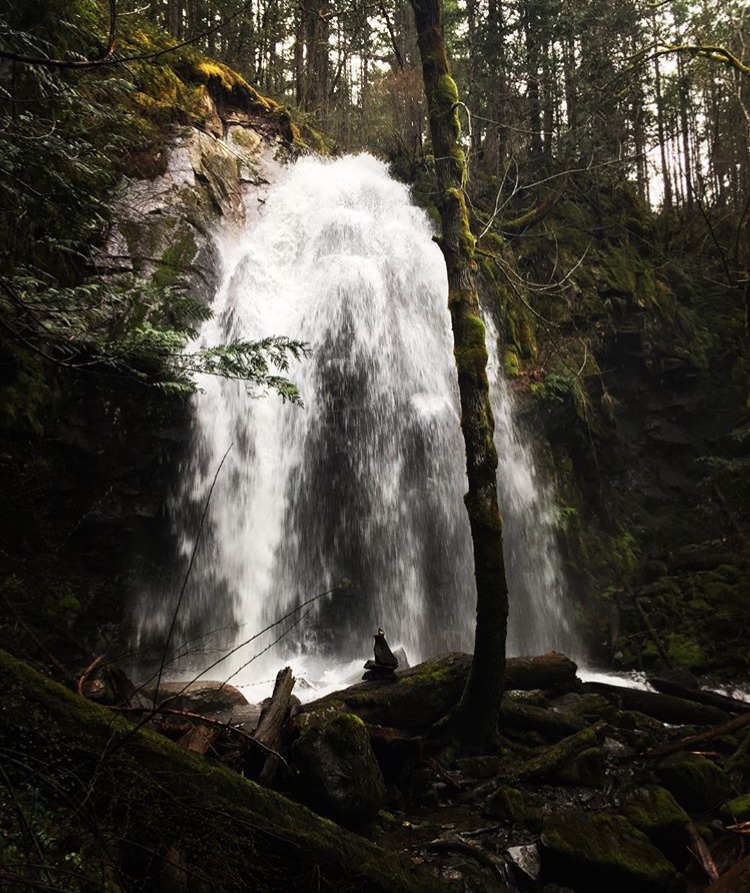 This relatively easy hike to Christie Falls is an eight-kilometre loop, and it should take the average hiker about two hours to complete. There's an elevation gain of about 137 metres. The waterfall is definitely worth the trip, and there's a small cave to explore, near the waterfall. Previous hikers claim the trail is kid-friendly, and there's plenty of wildlife to see along the way. If you set aside the afternoon and pack a lunch, this would be a great area to stop, take a break and explore. Be sure to bring your camera!
Directions
Heading north from Nanaimo on Highway 1 South, turn right at Oyster Sto'lo Road (Oyster Bay Indian Reserve) and follow the road for about 600 metres until it ends. You'll find the trailhead here, to begin your hike.