Located in Cultus Lake Provincial Park, Teapot Hill is a whimsical hike made for anyone that needs a bit of magic and fun in their lives.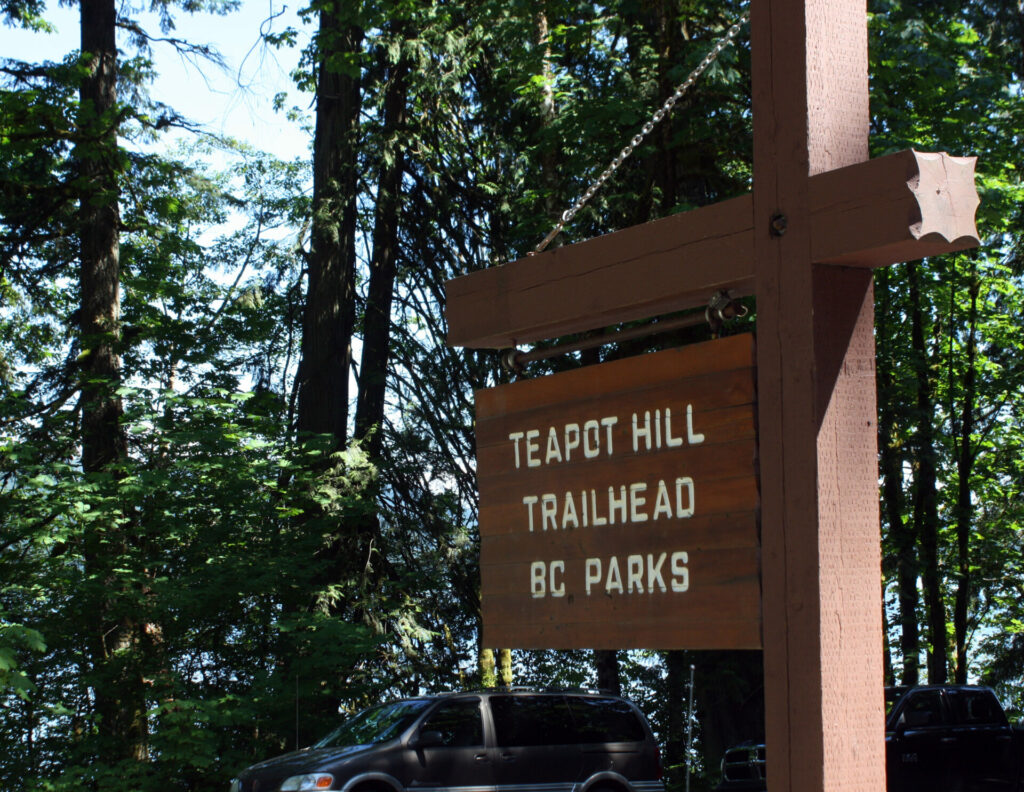 As the name suggests, along the hike to the viewpoint you'll come across many teapots and teacups, hidden by hikers that have come before you.
Teapot Hill stretches 4.8 kilometres, so there's plenty of trail for people to hide their treasures, and it takes the average person just shy of two hours to complete this moderately challenging hike. The elevation gain is about 265 metres and this is an out-and-back trail. Novice hikers will appreciate the many benches and stumps available for when they need a break. Teapot Hill has been described as a leisurely hike, and there's plenty to see along the way. There are also several offshoot trails to explore, where you might find even more hidden teapots.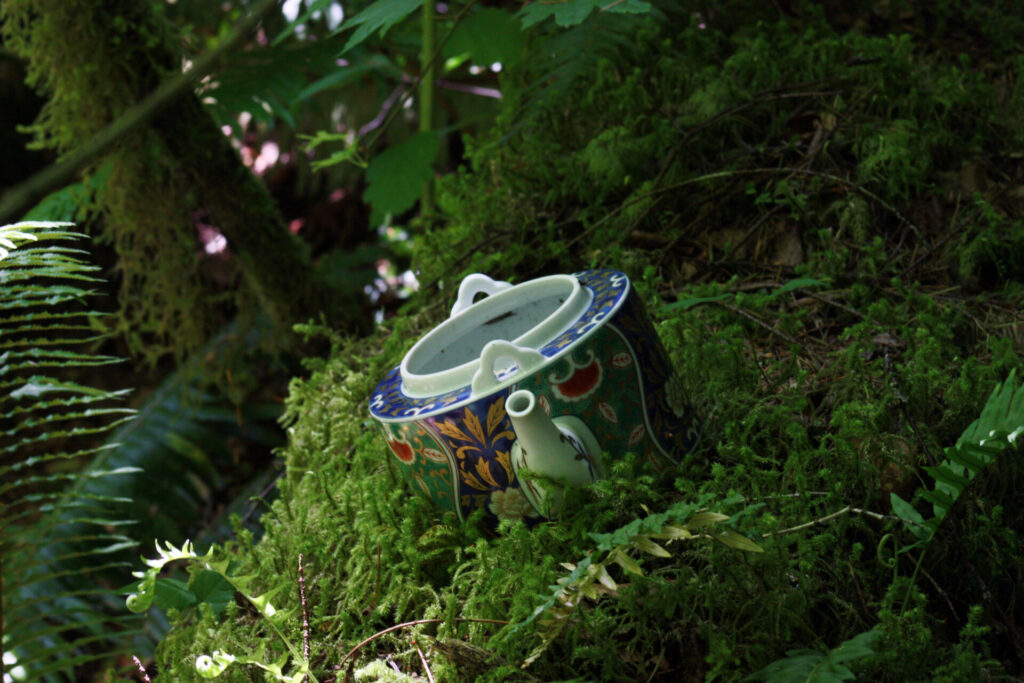 Periodically, BC Parks will come in and clean up the trail, removing any broken teapots and teacups and making sure the area isn't becoming too packed with the teapots hikers have brought in.
Dogs are welcome on the trail, but they must be on a leash, and this is also a popular trail for birdwatching and snowshoeing.
Teapot Hill trailhead is located at: 49.04244, -121.98368, just off Columbia Valley Road and across from the Honeymoon Bay Group Campground.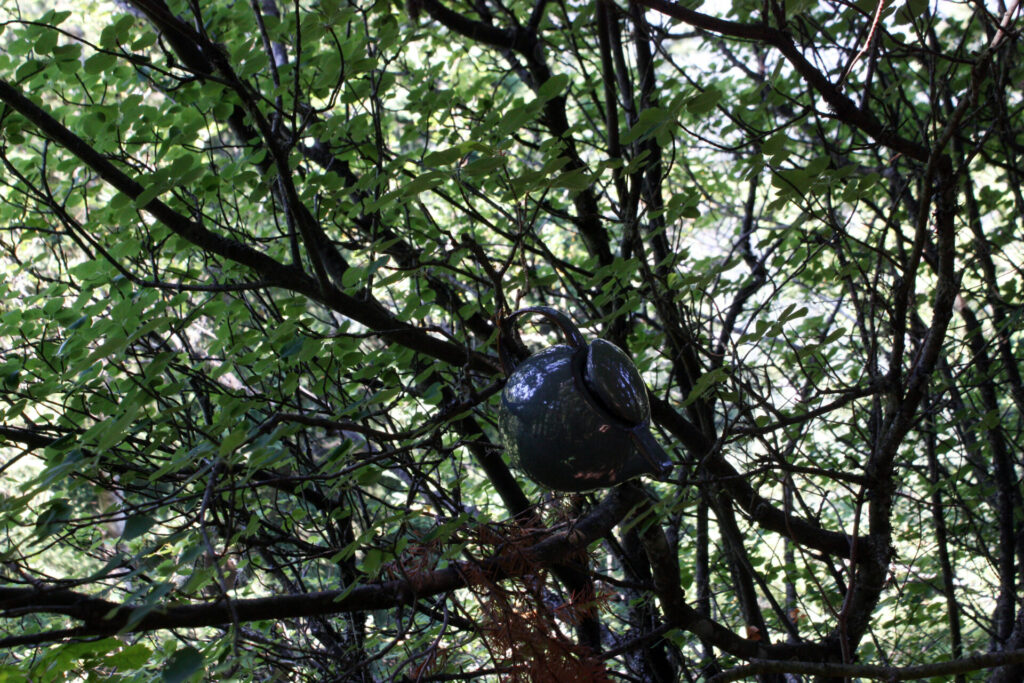 — All photos by Jeremy Hood