Hikers looking for a new adventure should consider scaling Mount Cheam in the Fraser Valley.
Located less than three hours from Vancouver, this hike requires a four-wheel-drive vehicle just to access the trailhead, so the fun certainly starts even before you begin hiking. This hike is best suited to intermediate hikers, and the out-and-back trail is about 9.5 kilometres long. This should take about 4.5 hours to complete. There's an elevation gain of about 700 metres along the trail, and it's best to experience this hike from July to October.
The views along this hike are stunning. Just as you're accessing the trailhead, you'll be able to see the snow-covered mountains in the distance, and even Mount Baker in Washington state. And then the higher you climb, the better your views will become.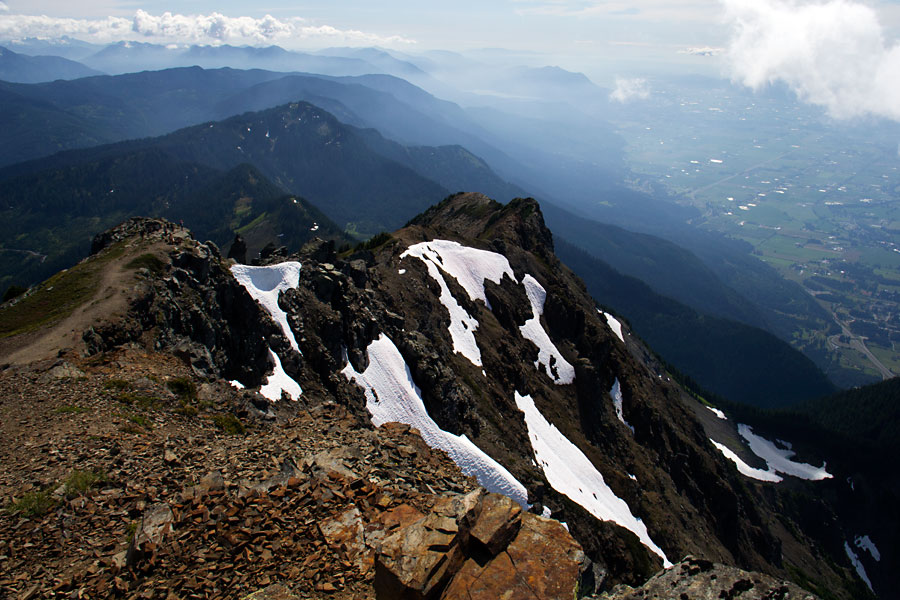 Once you reach the summit of Mount Cheam, you will have an unobstructed, 360-degree view of the Fraser Valley. Be sure to look for Lady Peak to the south, a better view of Mount Baker, Jones Lake and you'll get a true bird's-eye-view of the entire region.
How to get there: The access point to Mount Cheam can be found on the highway to Chilliwack Lake. From Vancouver, take the Trans-Canada highway east for about 90 kilometres to Exit #119 Sardis. Turn right and follow Vedder Road southbound until you reach a three-way intersection at Chilliwack Lake Road. Turn left. After 28 kilometres, make another left onto the Foley Creek Forestry Service Road and you'll go another two kilometres. After you cross the bridge, turn left at the junction and drive for another two kilometres. Turn right onto the Chipmunk Creek Forest Service Road. There will be a gravel pit here. This road will be rough and requires a four-wheel-drive vehicle. Drive for about eight kilometres to the end and you'll find the parking area.
For more information: https://www.vancouvertrails.com/trails/mount-cheam/.