Located less than two hours from Vancouver, the beauty of this hike is second to none. Mountains, turquoise-coloured water and a glacier as your backdrop, what more could you want?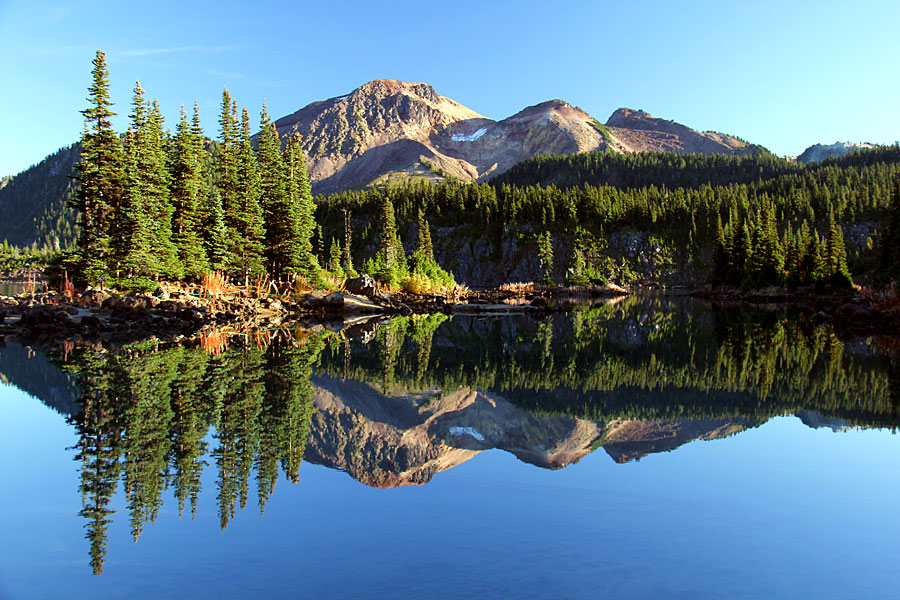 The Garibaldi Lake trail should take you about five hours to complete, with the trail stretching around 18 kilometres. The hike is suitable for those with an intermediate skill level, and there's 820 metres of elevation gain over the hike. The best time of year to go is between July and October, when there's less likely to be snow blocking your path. There is camping available if you want to turn this hike into a weekend adventure.
The trail head is located in the Rubble Creek parking lot, south of Whistler, and indicated by a set of wooden stairs. To reach the Rubble Creek parking lot, take Highway 1 west towards Horseshoe Bay. Be on the lookout for signs to Squamish and merge onto Highway 99 heading north, the Sea to Sky Highway. If you get to the ferry terminal, you've obviously gone too far.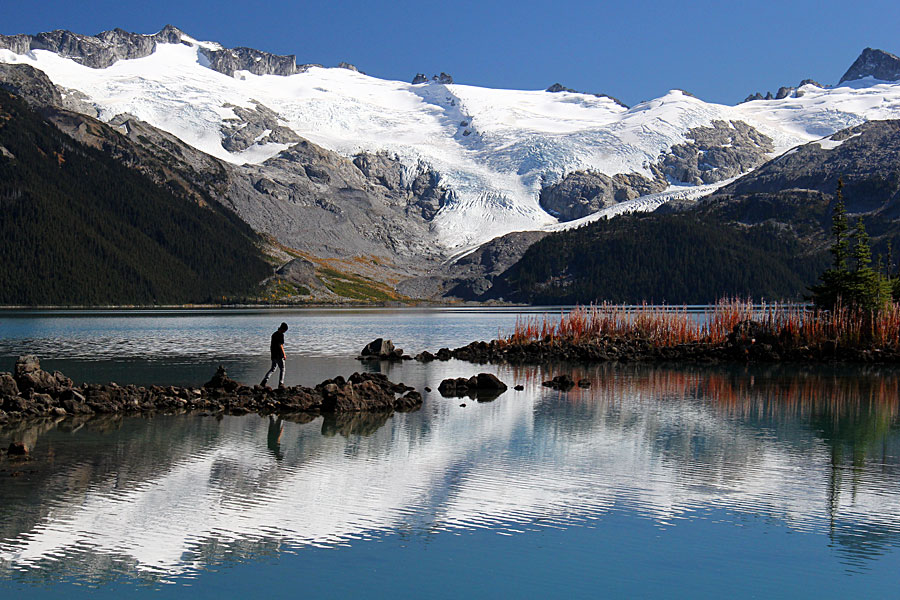 Continue north on the Sea to Sky Highway for about 45 kilometres until you get to Squamish. You might want to stop in Squamish to get your supplies and replenish anything you're running out of.
Once past Squamish, you'll continue driving north on the Sea to Sky Highway for about 32 more kilometres until you get to Whistler. Keep an eye to your right for signs to Garibaldi Provincial Park, as the turn off can be easy to miss. Once you've made the turn onto Rubble Creek Road, the parking lot is just a few kilometres ahead.
The first six kilometres of the Garibaldi Lake hike is a tough, uphill climb through the trees. But it's worth the effort! Around the six-kilometre mark, you'll reach a junction in the trail, and there will be a map of the area. Head right to Garibaldi Lake, which is a great option if you're just looking for a short hike with a great view. Head left to Taylor Meadows, which offers a breath-taking scene: alpine flowers covering the side of the trail. Taylor Meadows is also where you'll find the campsite.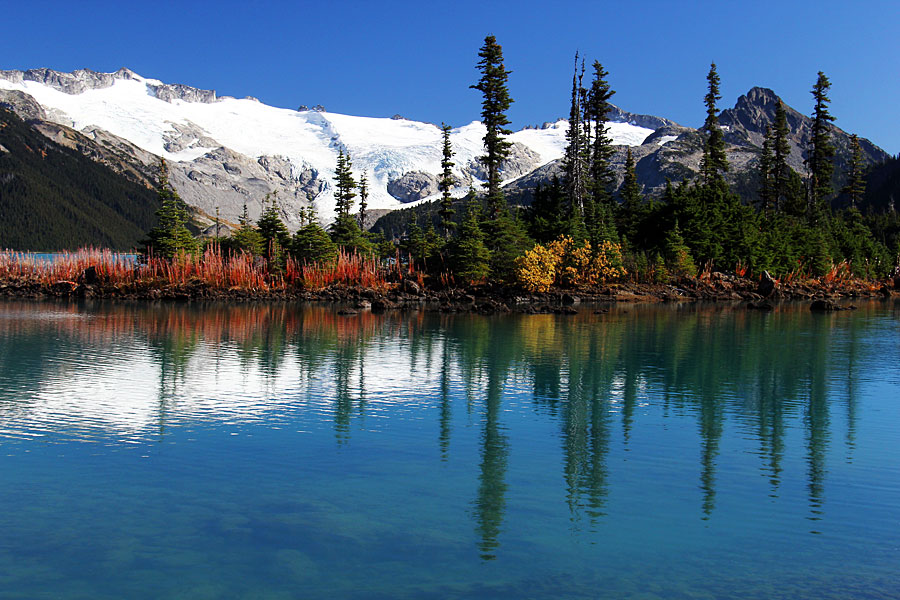 As you continue along the trail, you'll come to another junction. Those with an extra-adventurous spirit, and more hiking experience, can head towards Black Tusk or Panorama Ridge. But we recommend heading right at the junction, towards Garibaldi Lake.
Once you've reached Garibaldi Lake, the trail back towards the parking lot is just as inspiring as the trail you took to get here. You'll pass two smaller lakes, so don't put your camera away just yet.
The Garibaldi Lake trail, not far from BC's largest city, offers views like you won't find anywhere else in the province. It's worth the effort, and not that far from home!
For more information, visit https://www.vancouvertrails.com/trails/garibaldi-lake/.