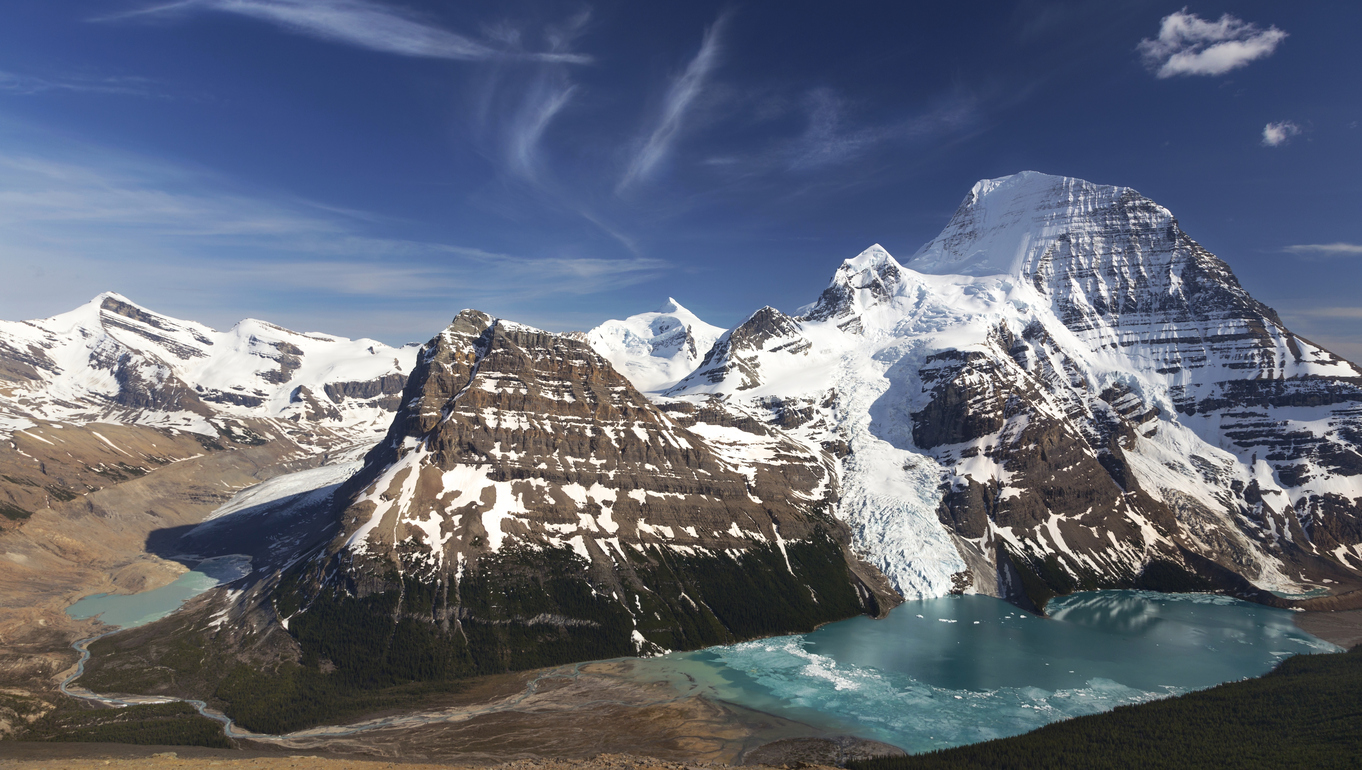 The Berg Lake Trail is known far and wide as a world-class backcountry hiking trail. The main trail stretches about 23 kilometres, gaining just under 800 metres in elevation over that length. Although that is the length of the main trail, there are several side trails for hikers to explore. This means there are opportunities for beginner to advanced backcountry hikers along the way.
Hiking the Berg Lake Trail means you will come across some of the most stunning scenery BC has to offer. Located in Mount Robson Provincial Park, just west of the BC/Alberta border, you'll find waterfalls, glaciers, wildlife and so much more. The trail traces around the base of Mount Robson and traverses three biogeoclimatic zones.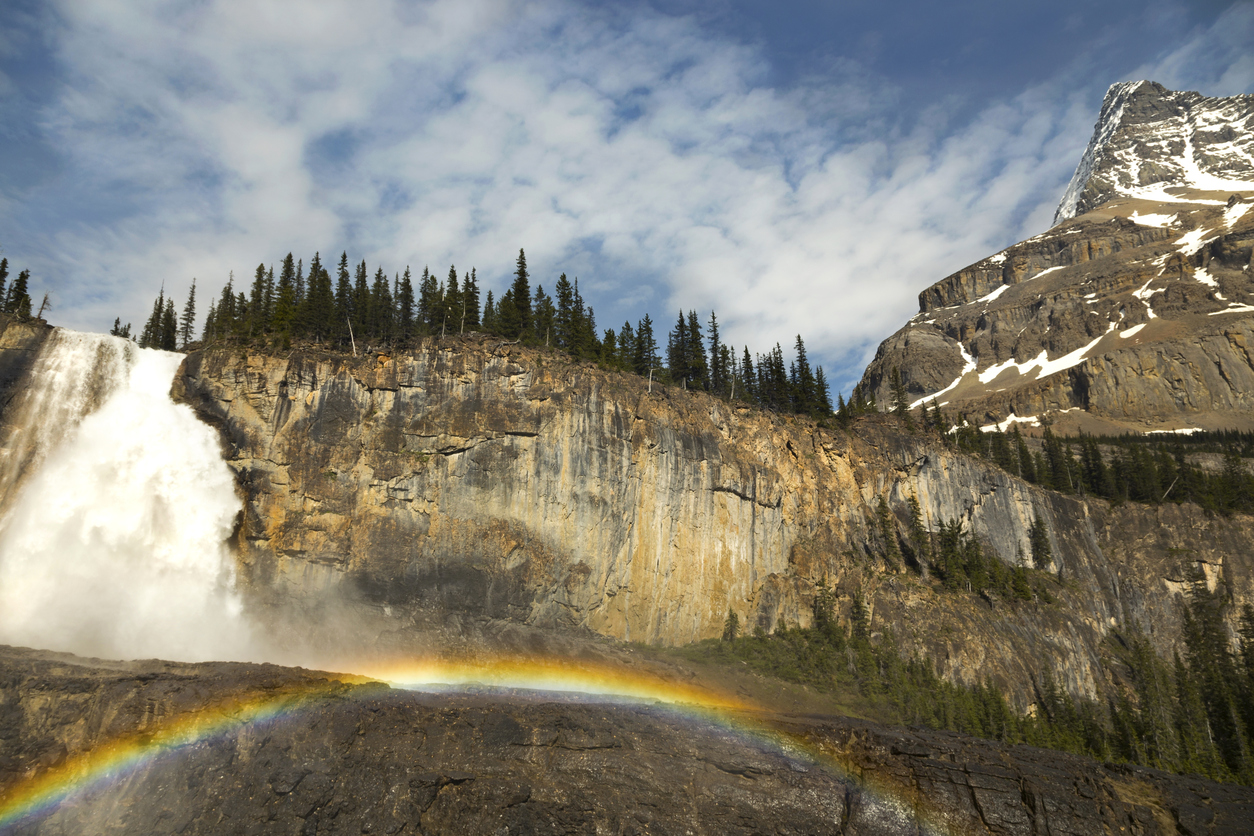 There are seven campgrounds along the trail, each with several tent pads. These campgrounds include Kinney Lake, Whitehorn, Emperor Falls, Marmot, Berg Lake, Rearguard and Robson Pass. Each campground comes equipped with bear-proof food storage lockers, pit toilets and grey-water pits. You won't find any showers or flush toilets, and there are no fires allowed. You'll have to use a camp stove for cooking.
From the BC Parks website, the following information includes additional hiking paths along, or from, the Berg Lake Trail:
Kinney Lake Trail (2.5 hours, return): From the Berg Lake Trail parking lot, the trail winds through old-growth cedar/hemlock forest as it follows the Robson River to Kinney Lake. This gentle 4.5 km (one way) hike offers incredible scenery and wildlife viewing opportunities.
Hargreaves Lake Route (1/2 day): From Marmot campsite near Berg Lake, this route climbs to Hargreaves Lake and Glacier. From the viewpoint, the trail continues and crosses the Toboggan Falls Route on course to the Mumm Basin.
Toboggan Falls Route (2 hours, return): From the trailhead at the Toboggan Creek bridge near Berg Lake campsite, the trail climbs to Toboggan Falls and the surrounding alpine basin. This route intersects the Hargreaves Lake and Mumm Basin routes. Continue up beyond this junction for an extra 45 minutes and you will reach a small cave.
Mumm Basin Route (1/2 day): A steep alpine trail leads to views of the alpine lakes, mountains and glaciers. The trail can start or end in Robson Pass or Berg Lake campsites.
Snowbird Pass Route (1 day): Snowbird Pass is closed May and June due to caribou calving. A challenging route marked by rock cairns (caution required), it provides spectacular views of the back of Mount Robson. From berg Lake campsite the trip is 22 km, return. Start north of Rearguard campsite, follow Robson River then travel up to Robson Glacier's moraine. Hike up to an alpine meadow, beyond which is Snowbird Pass.
Moose River Route (7 days): This route should be attempted only by well-equipped, experienced hikers as river crossings and route finding are required. This 105 km route can be accessed via Berg Lake, through Robson Pass onto Adolphus Lake continuing on the Jasper National Park trail system. The route takes you over Moose Pass back into Mount Robson Park and down the Moose River to Hwy 16 near its confluence with the Fraser River. For day hikers, trips along this trail offer view of Adolphus Lake (7 km return, to Berg Lake) or Coleman Valley (26 km, return, to Berg Lake).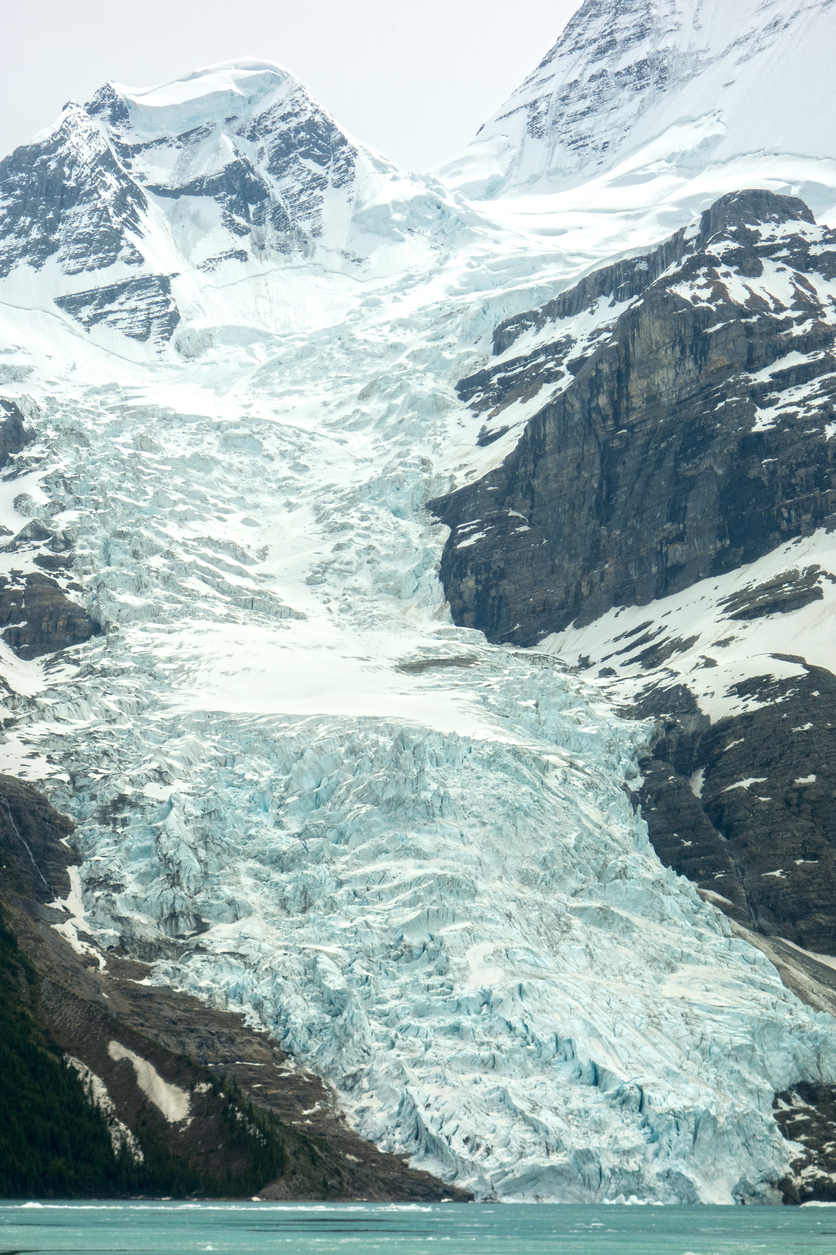 The Berg Lake Trail is best done between June and September, and note that Snowbird Pass is closed in May and June for caribou calving season.
Dogs are permitted on day trips along the Berg Lake Trail, if they're kept on a leash, but dogs are not allowed on overnight trips.
For more information or to register to hike the trail, visit http://www.env.gov.bc.ca/bcparks/explore/parkpgs/mt_robson/berg.html.