Love is in the air around British Columbia, and it's not just because Valentine's Day is quickly approaching.
Even though the province isn't really all that old compared to other parts of the world, it's still one that's steeped with history and romance. And let's not forget the picturesque views, lush countryside, rugged terrain and rustic getaways – all the necessary ingredients in the recipe for l'amour, right?
So forget Paris and forgo that trip to Rome, here are just 4 romantic spots here in beautiful B.C.
1. Go back in Time: Fort Langley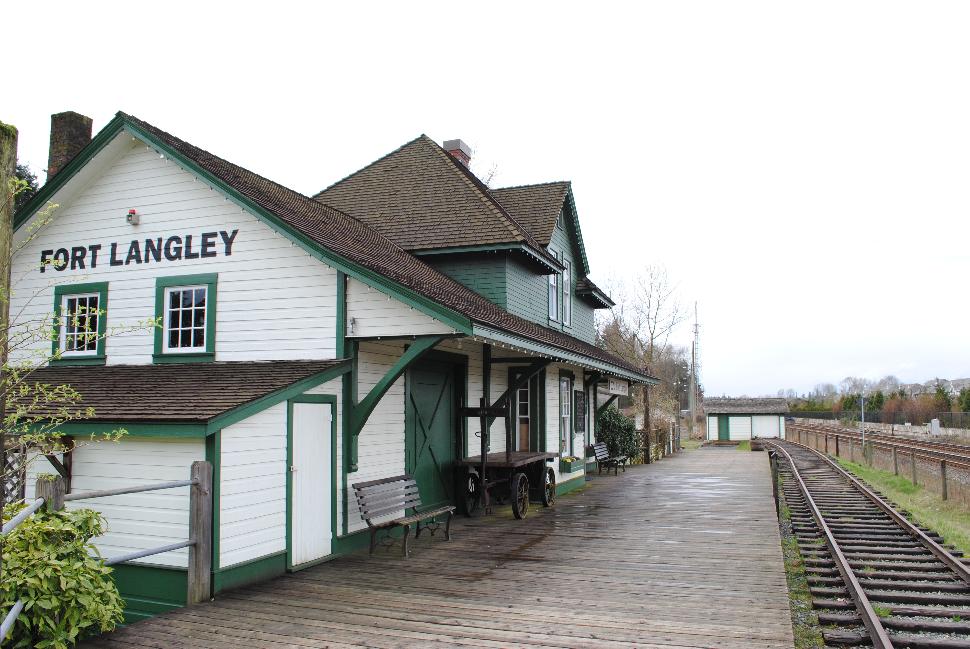 Last year, Amazon.ca ranked Langley as one of the most romantic cities in all of Canada  –  anyone who has had the pleasure of visiting Fort Langley can guess this charming river-side town had something to do with the accolades.
In addition to main strip, which includes an eclectic mix of antique shops, quaint stores, cozy little cafes and restaurants to grab a tasty bite, Fort Langley is the exact location where the Hudson's Bay Company established a small post to trade with the First Nations of the West Coast over a century and a half ago. This enterprise would go on to lead the creation of our province's colony. And of course, there are plenty of stories of romance, heartbreak and victory that you can find out about during a visit to the Fort Langley National Historic Site of Canada.
No visit to Fort Langley is complete with a romantic stroll at Bedford Landing. Make sure to grab a cappuccino, bundle up and take in the sites of the beautiful Fraser River. If you look close, you'll notice lots of lovers have taken that very same walk by the carved initials on posts along the wooden walkway.
2. Almost Paradise: Parksville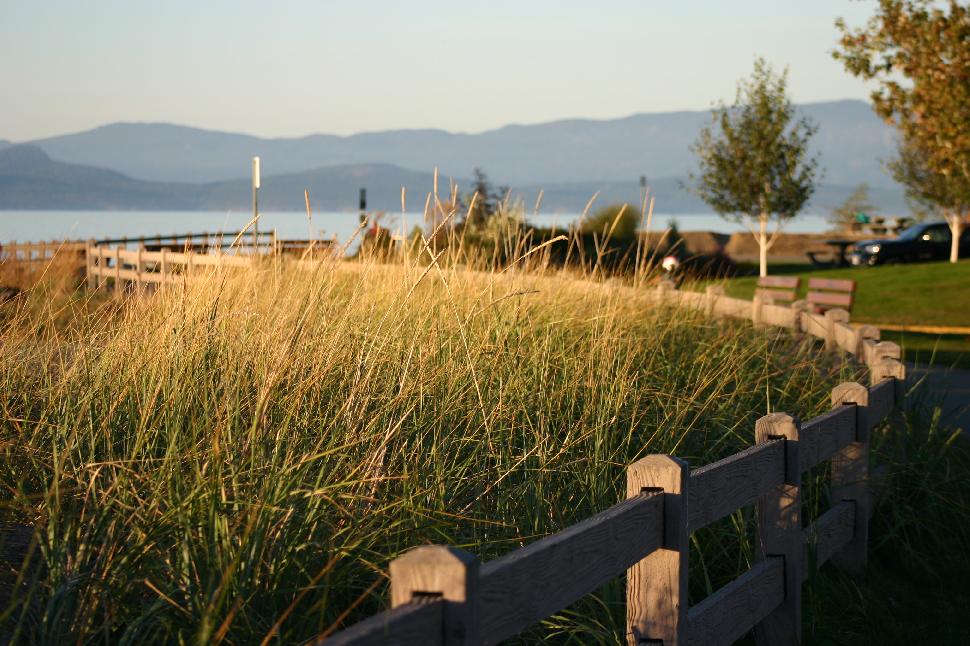 The Parksville-Qualicum Beach area enjoys the mildest year-round climate in Canada, making it the perfect spot for a romantic rendezvous.
Enjoy golfing nearly every day of the year as well as hiking, wildlife viewing, beachcombing and taking in the view of the Strait of Georgia and Coast Mountains.
And while you're there, make sure to visit the renowned Tigh-Na-Mara resort.
This little slice of Vancouver Island paradise will recharge your batteries, help you connect with nature and ignite the fire in your relationship.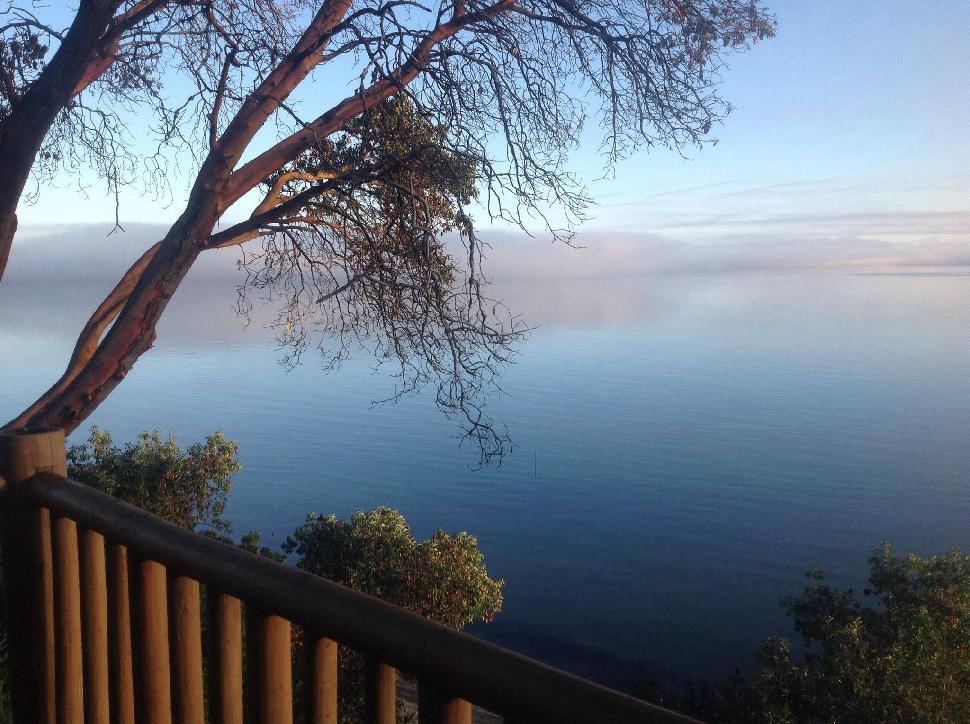 Situated in a three-story log-style condominium, the Deluxe Studio Suite features an incredible ocean view from our own private patio. There's also a Jacuzzi tub with jets in the room, high ceilings, a full kitchen and a gas fireplace – oh -so-romantic!
While you're there, don't forget to book a visit to the famous Grotto Spa.
Treatments focus on West Coast natural ingredients and the natural stone grotto – a 2,500 square-foot warm mineral pool infused with minerals and trace elements to detoxify your body.
With fresh local seafood, spa-inspired anti-oxidant cuisine and delectable desserts, the Treetop Taps & Grill is a unique dining experience reserved for robed guests.
There's also Cedar's Restaurant & Lounge that seamlessly blends a modern upscale environment with that cozy, rustic signature style that puts Tigh-Na-Mara on the map, while the menu offers plenty of new twists on your old favourites.
3. It's Getting Hot in Here: Harrison Hot Springs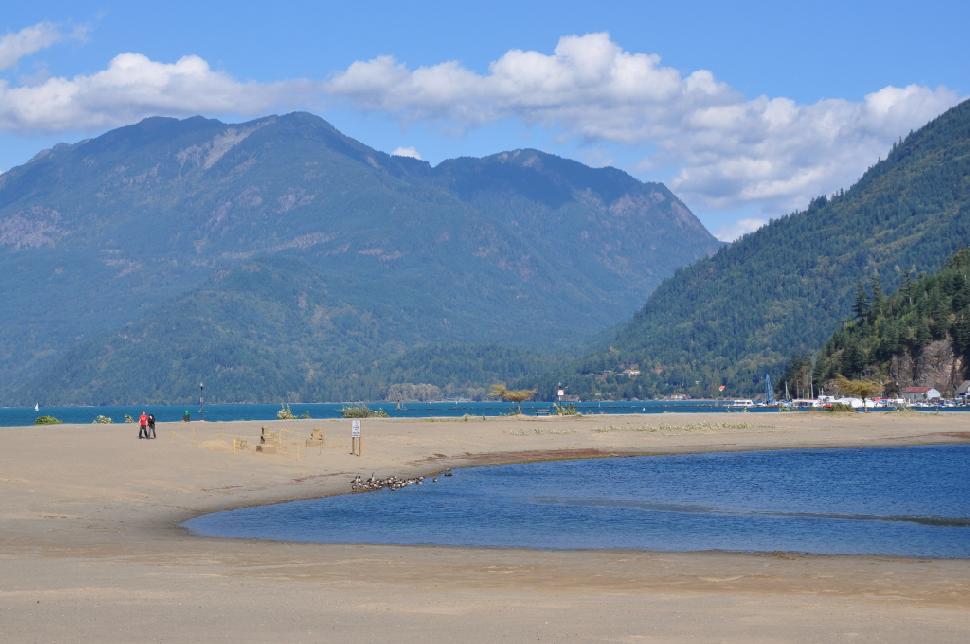 When the temperature drops, Harrison Hot Springs is the place to be – especially if you're with your better half.
Long known to Salish First Nations people of the area for their healing properties, settlers discovered the hot springs in 1858 when a prospector fell in and was astonished to find himself in hot water. The waters from the two springs are piped to Harrison Hot Springs Resorts' pools, where they are mixed with fresh water to cool them down to tolerable levels.
From romantic relaxation and nightlife to great cuisine and a picturesque view of Harrison Lake, Harrison Hot Springs is the perfect 'hot spot' for a steamy weekend getaway with plenty of things to do.
4. Get Wined & Dined in Vino Country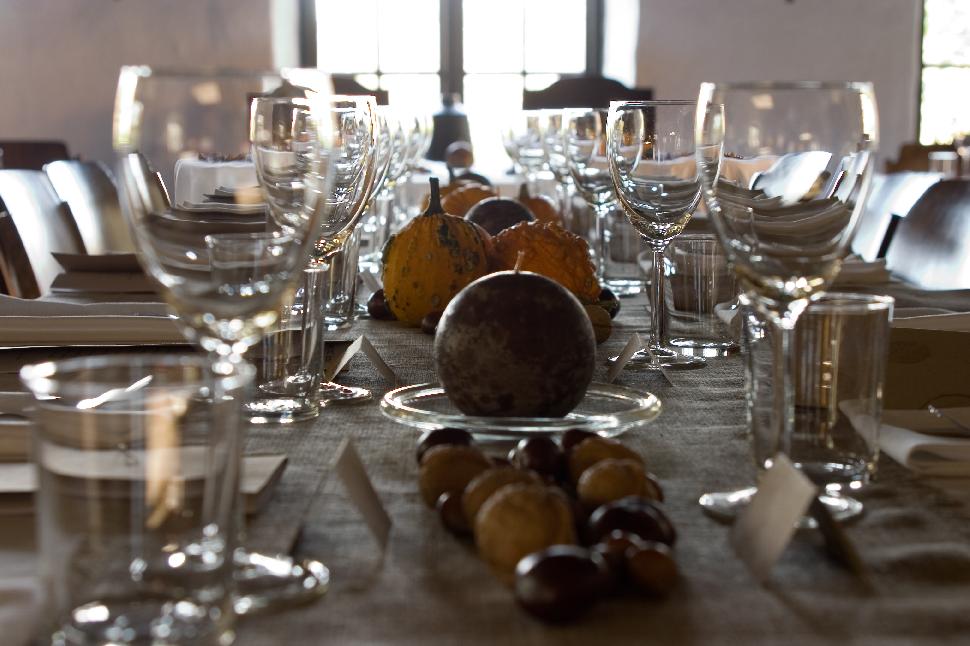 Nothing says romance like sipping a glass of chilled chardonnay while watching the sun set over a sparkling lake. During a wine tour in the Thompson Okanagan, couples can do just that and more.
Known as British Columbia's oldest, largest and most popular wine-producing region, the Thompson Okanagan boasts more than 120 wineries that range from quaint family-run vineyards to large-scale, opulent operations.
Embark on your romantic adventure by car, bike or a guided wine tour to discover a plethora of varieties to please your palate, including complex Pinot Noirs, vibrant Chardonnay's, sweet Ice wines and much more.
With all that tasting, you're bound to work up an appetite. Restaurants like Quails' Gate Old Vines Restaurant features savoury dishes with ingredients from the Okanagan Valley or BC's coast. As the sun sets on your adventure,
And there you have it – just four locations that will have you falling head over heels with each other and beautiful British Columbia. Whether it's for your honeymoon, Valentine's Day or just a regular date night, the province boasts some of the most enchanting destinations that you and your loved won't won't ever forget.