Big news for a little town with huge West Coast appeal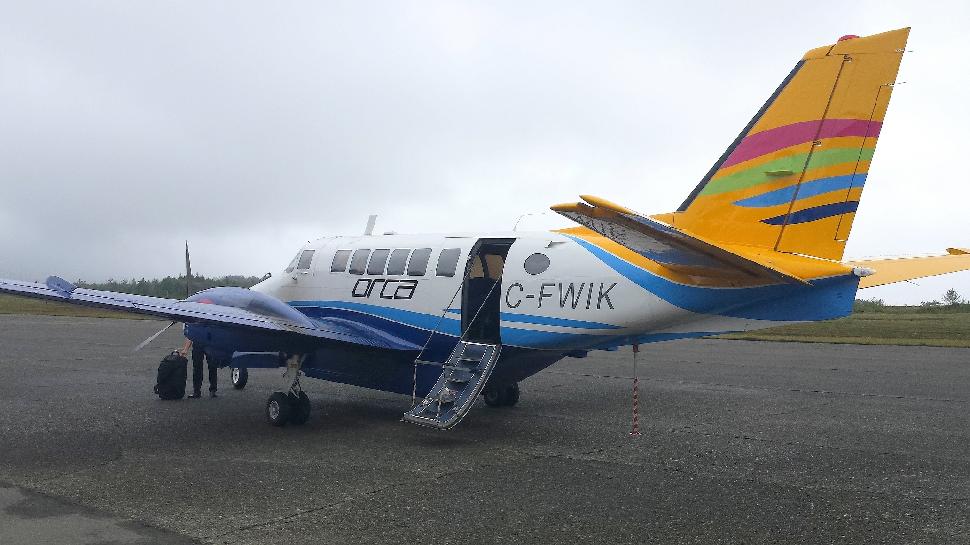 Travellers heading to Tofino have let out a collective cheer: carrier Orca Airways has added a 15-passenger Beech 99 to its fleet. This is welcome news for visitors, as it reduces flight time from Vancouver (YVR) to Tofino (YAZ) by nearly half. The plane is a twin-engine, unpressurized, turboprop aircraft with a cruising speed of up to 380 kilometers per hour at 10,000 feet. That means less time waiting in a ferry line up and more time with your toes in the sand.
I'm confused – is this a flight or scenic tour?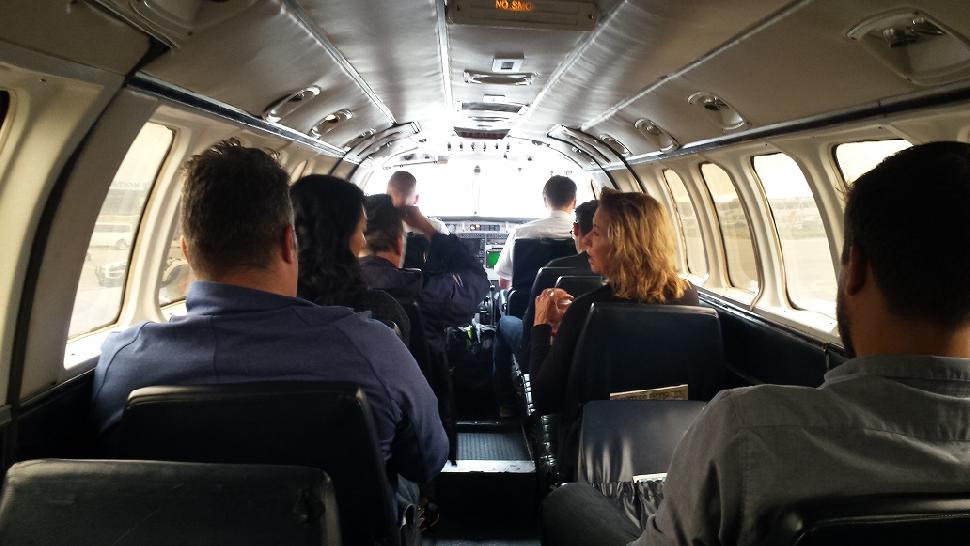 On Tuesday, September 8 I had the pleasure of flying with Orca Airways on the quick hop from Vancouver to Tofino. For the size of the aircraft and cloudy conditions, the flight was a breeze. The route from YVR South Terminal (serviced by courtesy shuttles from YVR) was scenic, with descent winding over stunning Barkely Sound and the Broken Group Islands. If you were perhaps uneasy about the 7-seater that use to fly this route, you can breathe easy. The Beech is an iconic aircraft and comfortable upgrade. My verdict? I enjoyed it for the reason that this flight blurs the line between air transportation and private scenic aerial tour. It also seemed a bit surreal to have two feet in Tofino without the 6 hour transit time (each way). Don't get me wrong, I love the drive's dramatic mountain passes and stop-off in Cathedral Grove, but I'm over the time commitment. Especially for weekend trips.
See Orca Airways flight schedule here: flyorcaair.com/flight-schedule
Say what? You've never been to Tofino?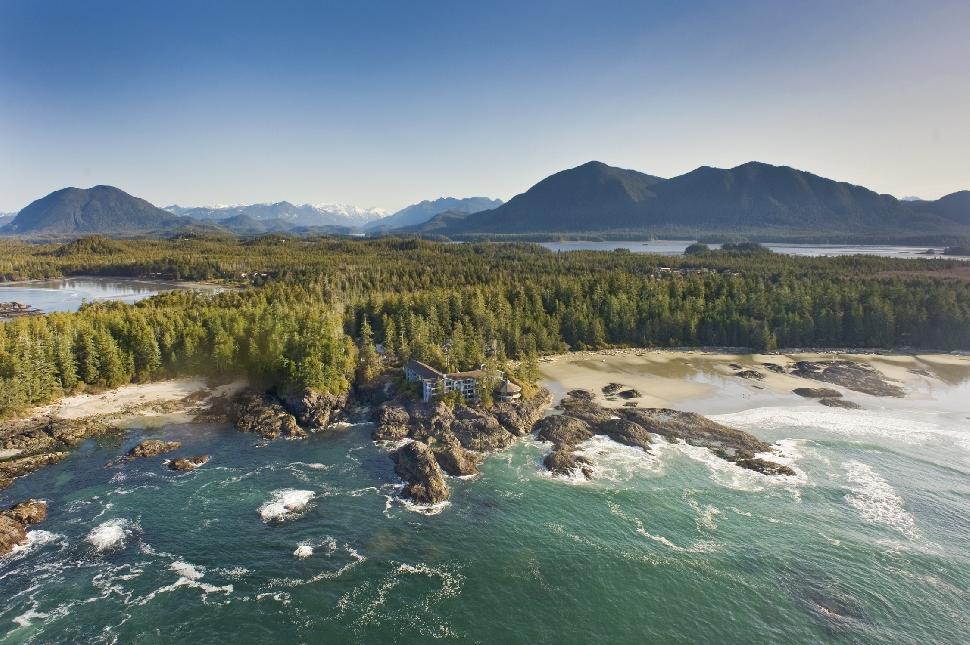 Tofino is a popular destination for B.C. residents making staycations, and for national and international visitors alike. You've likely heard it referred to as Canada's charismatic surf capital. It's renowned for world class waterfront resorts, a burgeoning culinary community, ecotourism, and wildlife and whale watching. It's also got a healthy hippie vibe. Fun micro-enterprises – from taco trucks to screen print clothing to chocolatiers – make it especially charming.
The peninsula on which Tofino sits is shrouded in a picturesque natural setting and enveloped by the Pacific Ocean. Perched on the precipitous edge of Vancouver Island's west coast – and the continent for that matter- it's a temperate paradise at land's end. However, accessing it has traditionally been a pain point for travellers. A combination of ferry and driving can amount to six or more hours each way. Now it can take as little as 35 minutes.
My Tofino travel recommendations…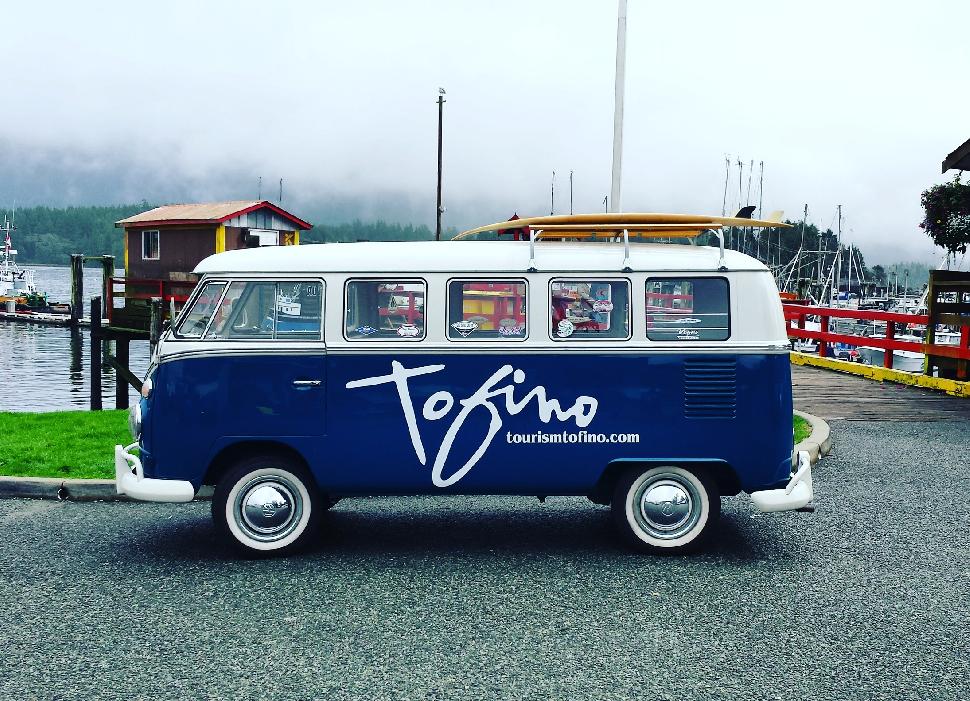 …that don't include the endless opportunities for outdoor recreation:
Eat up Tofino's best view from the dining room of the Wickaninnish Inn's Pointe Restaurant.
Peruse the Saturday Tofino Public Market for everything from tea to soap to pottery and bread. Fresh garlic anyone?
Hike through majestic rainforests and along stunning beaches in Pacific Rim National Park Reserve.
Grab a sweet treat at Chocolate Tofino.
SECRET TIP: if the power goes out, do as the locals do. Immediately head to Chocolate Tofino for half price quarts of ice cream.
Snack on smoked, candied salmon from one of the many seafood shops.
Browse the racks of Pina Clothing Designs – a local screen printing company that designs distinctly west coast clothing, accessories and art.
Order up a latte at the chillin pirate-themed Tofitian.
Miss at your peril: stroll the Tofino Botanical Gardens.  Grab a glass of wine at the fully licensed Darwin Cafe and tour the exotic flora.
SECRET TIP: the entire property is wired with speakers. For an incredible ambiance, request they turn on classical music for your wander through the garden.
Have a rip along the coast – rent an Archie-themed scooter from Scoot 'N' Aboot.
Digging into a taco or burrito at Tacofino's flagship food truck. (Trust us, it is worth the wait!)
Need a hand planning your Tofino trip?
Orca Airways: flyorcaair.com
Tourism Tofino: tourismtofino.com
Wickaninnish Inn: wickinn.com