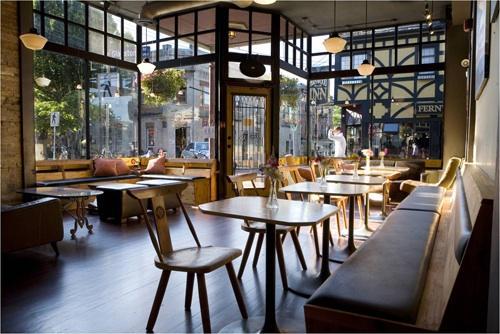 My 'Hood (from our Spring 2013 issue)
Where: The heart of Fernwood, Victoria's funkiest neighbourhood, bordered by Haultain and Fort streets (north/south) and Shelbourne and Cook streets (east/west), with iconic Fernwood Road running down the centre.
What: One of the city's oldest communities, defined by its mix of Victorian-era homes, co-op housing, artsy distractions, and British Columbia's oldest public high school. Originally called Spring Ridge, Fernwood was once home to Icelandic settlers and Victoria's first water supply.
Who: Quirky homeowners, colourful tenants and spirited defectors from the region's more sedate neighbourhoods. An alternative attitude and DIY spirit are practically mandatory.
Telling sign: Next to a chainsaw-carved set of chairs on a boulevard garden: "Welcome to the Community Living Room."
Two things I love: New neighbours restoring old architecture; rummaging through ubiquitous post-garage sale "free" boxes.
One thing I could do without: Ugly graffiti tagging on poles, fences, playgrounds and, once, an entire row of parked cars.
Claim to fame: The Belfry Theatre, the hundreds of resident-painted telephone poles, and being profiled in the New York Times travel section.
Great places to eat: Stage Wine Bar (locally sourced organic yumminess), Mount Royal Bagel Factory (so good the rest of the city commutes in for them), Stir It Up! (spicy Jamaican takeout from behind a Rasta-coloured Dutch door).
Best place for a hot or cold brew: Hot: Cornerstone Café, the hipsters' paradise where profits are reinvested into community programs and services. Cold: The heritage Fernwood Inn, with 13 draft beers—including Fernwood Lager.
Best way to spend a weekend afternoon: Try yoga at a Gladstone Avenue studio, take the self-guided heritage tour (fernwoodvic.ca/tours.htm), and stroll the neighbourhood labyrinth at George Jay Elementary. Find a unique look at Freedom Kilts, catch a matinée at the Belfry, peruse She Said Gallery, and belt out a song during Carolyn Mark's famed Hootenanny at Logan's Pub (a.k.a. "the Tavern of the Damned").
Watch for: Verdant community gardens, old activists chatting up young anarchists, a hand-pumped community well, boisterous multicultural soccer games, problem crows, and sun-baked cats.