Susan Rybar of Victoria visited the Rocky Mountain town of Fernie earlier this fall and snapped this photo of the historic and picturesque downtown, with the Lizard Range beyond.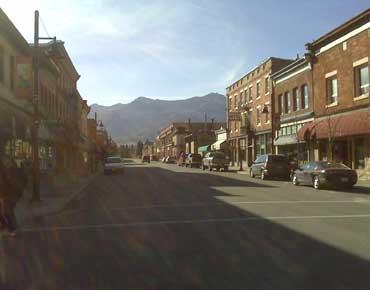 "Recognize this?" she inquired in the playful e-mail she sent along with the photo. "Well, with snow and twinkling lights, maybe?"
Susan was the Publication Director of British Columbia Magazine when we released our Winter 2006 issue, featuring this splendid cover image by Fernie photographer Henry Georgi.