Vancouver's Marine Building has been featured in movies and TV shows. Vancouver, well-known as the Hollywood Of The North, boasts many movie-worthy locations.
Location
355 Burrard St., Vancouver
History
Built in 1930 and taking 21 months to complete, this art deco skyscraper was the tallest building in the British Empire when it opened on Oct. 7. It's now a Vancouver heritage building.
This well-known building has a touch of BC everywhere you look. On the outside, the architects, McCarter & Nairne, are quoted as saying the building was meant to look like "some great crag rising from the sea, clinging with sea flora and fauna, tinted in sea-green and touched with gold." On the inside, you'll find locally sourced hardwood floors, and the walls and brass doors are home to images of sea snails, skate, crabs, turtles, carp, scallops, seaweed and sea horses – most fitting for a skyscraper by the ocean!
At the time of construction, it cost $2.3 million to build, and that was about $1.1 million over budget. But times were tough during the Great Depression, and the building was sold to the Guinness family, of Ireland, for $900,000.
In 2004, the property had an estimated value of $22 million.
Since its construction, a round of renovations was done between 1982 and 1989 to update the electrical, mechanical and air conditioning, as well as to renovate some of the finishes.
The Marine Building is a true masterpiece, and an iconic piece in the backdrop of Vancouver.
Movies & TV shows
The Marine Building has been used in a number of famous movies or TV shows. In the Fantastic Four series of movies, the building is used as the fictional Baxter Building in New York City. The building also makes an appearance in the final scene of Timecop, Blade: Trinity and in Life Or Something Like It, as well as in the opening credits of Watchmen, where there's a flashback to a bank robbery.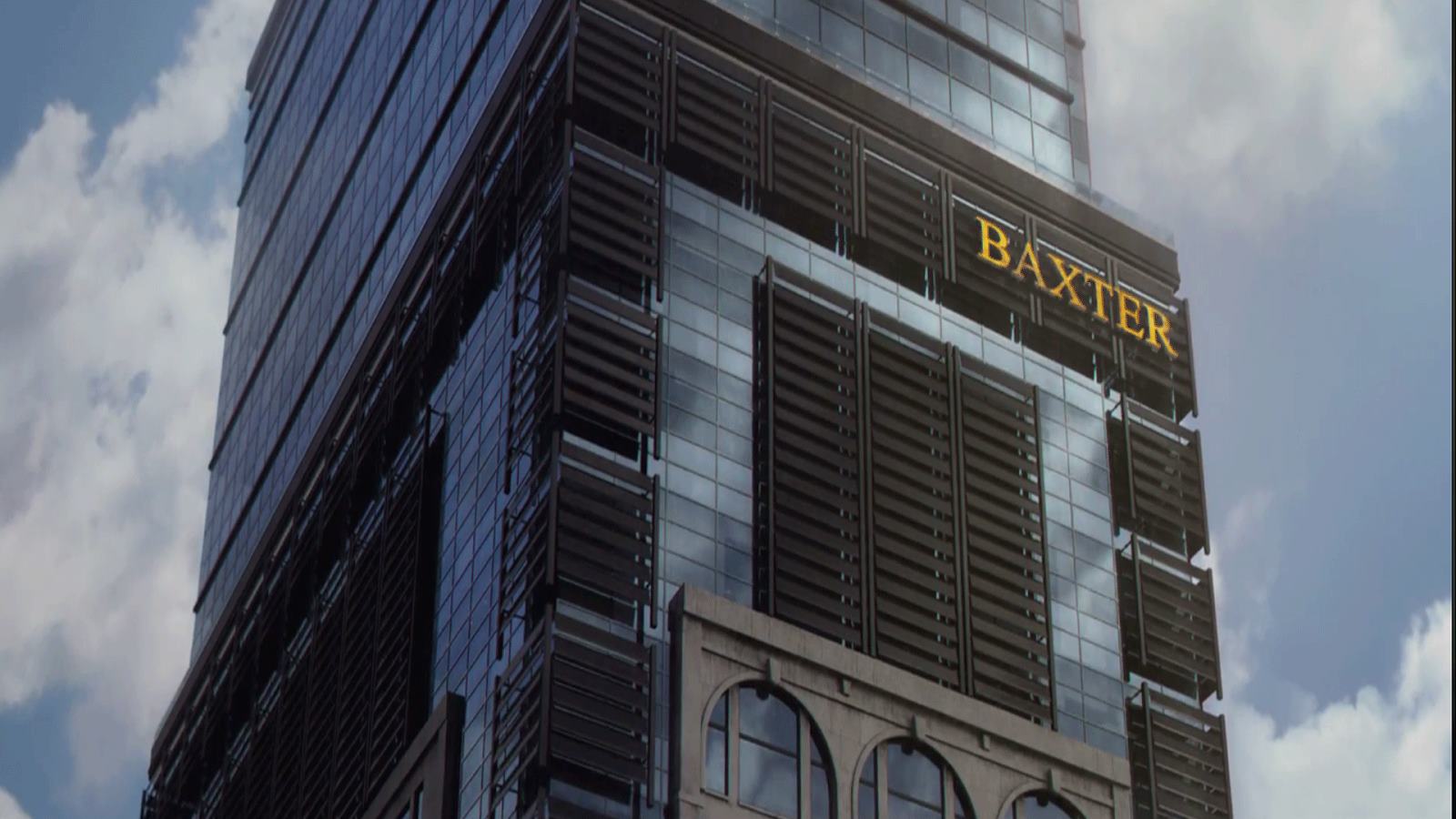 You'll see the building in episode #107 "Coming Home" of Fairly Legal, where Kate talks to Paul Hainsley outside his office, as well as in Backstrom episode #101 "Dragon Slayer," Caprica in episode #105 "There Is Another Sky," Lucifer episode #108 "Et Tu, Doctor?" and in Smallville as The Daily Planet building and in The Flash as the coffee shop Iris worked at.