This is not a series I'd ever hoped to complete. These are before and after images of giant, old-growth, western redcedar trees cut down in the Caycuse River watershed in Ditidaht First Nation territory on southern Vancouver Island.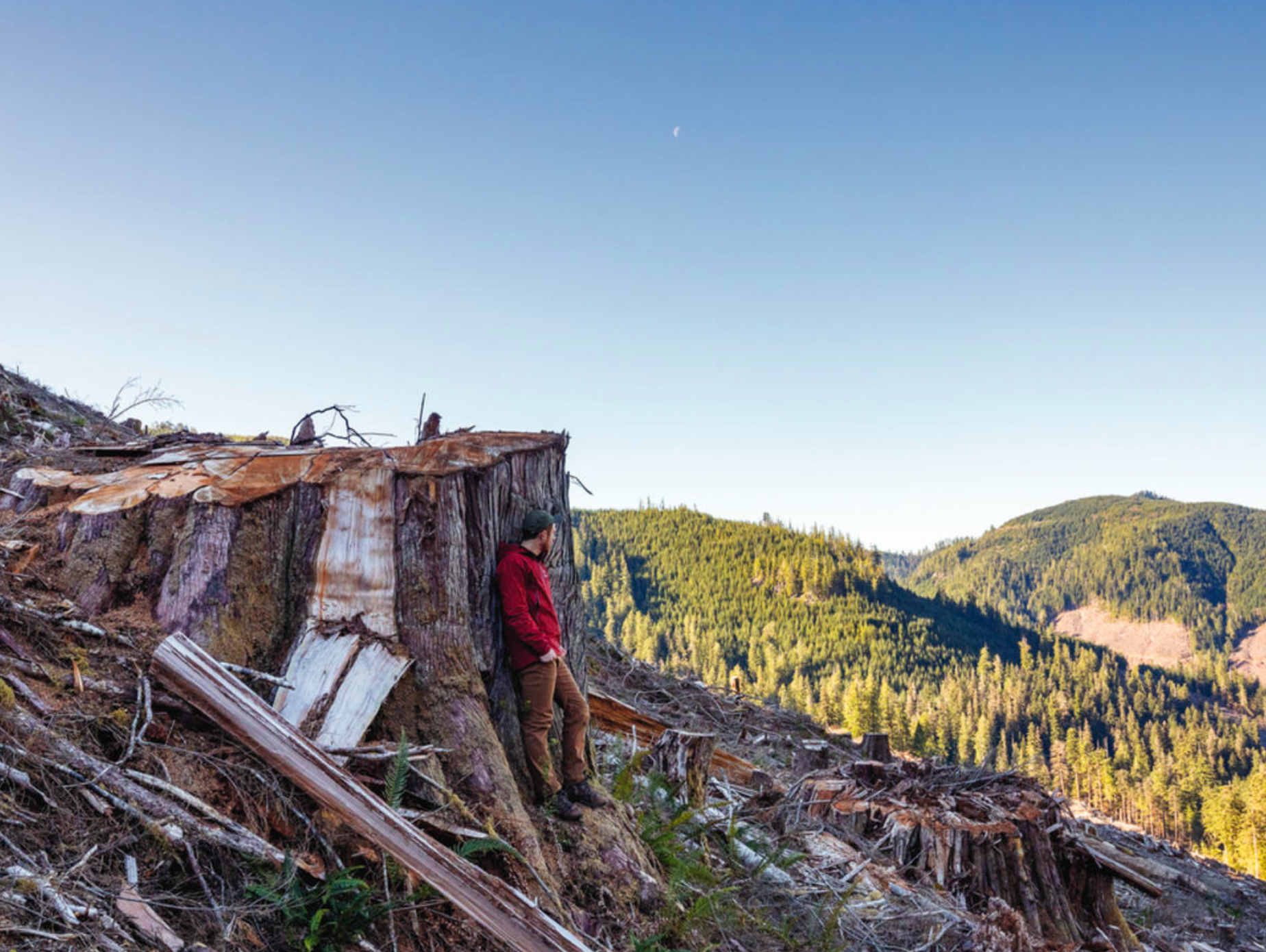 In April 2020, I explored and photographed this amazing grove, which, tragically, was only days away from being cut down. I returned again in the fall and gone were the vibrant flourishes of red, green and gold, and the sounds of birds and bears amongst the forest. instead, a grey graveyard of massive stumps and broken debris lay before me. It was gut-wrenching to retrace my steps and photograph the remains of those same ancient trees I once knew, but necessary to expose the destruction these forests still face.
The latest scientific research shows that more than 97 percent of BC's productive, "big tree" old-growth forests have now already been logged. Old-growth forests, with magnificent trees up to 2,000 years old, are a non-renewable resource under BC's system of forestry, where the ensuing second growth tree plantations are re-logged on average every 50 to 60 years, never to become old-growth again. Remember: it's not a tree issue we face here but an ecosystem issue.
Old-growth forests play a critical role in ensuring the survival of endangered species, mitigating runaway climate change, providing clean water for communities and wild salmon, supporting the multi-billion-dollar tourism industry and are fundamental to many First Nations cultures. Despite this, more than 10,000 football fields of old-growth are still logged on Vancouver Island alone each year.
For the first time in decades however, there may finally be a path toward protection. In the fall of 2019, an independent panel was commissioned by the BC government to determine how to best manage the province's dwindling old-growth forests. Their report, entitled A New Future for Old Forests, provided 14 recommendations that, if implemented in their totality, would result in a paradigm shift in the way forests are managed in BC. Under intense public and political pressure, the BC NDP committed to implementing all 14 recommendations during their 2020 election campaign, giving us the greatest opportunity in BC's history to protect the province's remaining endangered old-growth forests while ensuring a sustainable, value-added, second-growth forest industry—should they act.
Solving the old-growth crisis requires several solutions, including deferrals in the province's most endangered ancient forests, new policies and legislation to protect old-growth forests based on science, financing for First Nations' sustainable economic development as an alternative to old-growth logging and the creation of Indigenous Protected Areas and support for workers and communities in transitioning away from status quo old-growth logging.
Though the ancient trees pictured here are gone forever, my hope is that these images will live on and act as a catalyst for public action and help shine a global spotlight on this urgent issue. We must hold the provincial government to their promise. There's no time to waste. Visit the Ancient Forest Alliance website for more information: ancientforestalliance.org.