The Coquihalla Canyon Provincial Park, located near Hope, is a popular destination for hikers and history enthusiasts, both locals and tourists alike.
Located just off Highway 5, north of Hope, people visit the park for the well-known Othello Tunnels. Back in the early 1900s, the Canadian Pacific Railway wanted a rail line linking the Kootenay region with the coast. This railway line was built over three mountain ranges in the Coquihalla Gorge, passing through five tunnels and over several bridges – known as the Othello Tunnels. Today, the line has been decommissioned and turned into a walking path, part of the Trans Canada Trail. Exploring the trail through the Othello Tunnels is a 3.5-kilometre easy walking trail, and it offers a flat gravel surface. Because the tunnels can be long and dark, all visitors are encouraged to bring a flashlight. For those looking for more adventure, the Othello Tunnels trail links to the historic Hope-Nicola Cattle Trail.
Walking the Othello Tunnels offers excellent viewing opportunities, and you won't find a better spot to spread out a picnic lunch. There are no swimming opportunities within the park, and the trail is only available from April 1 to Oct. 31.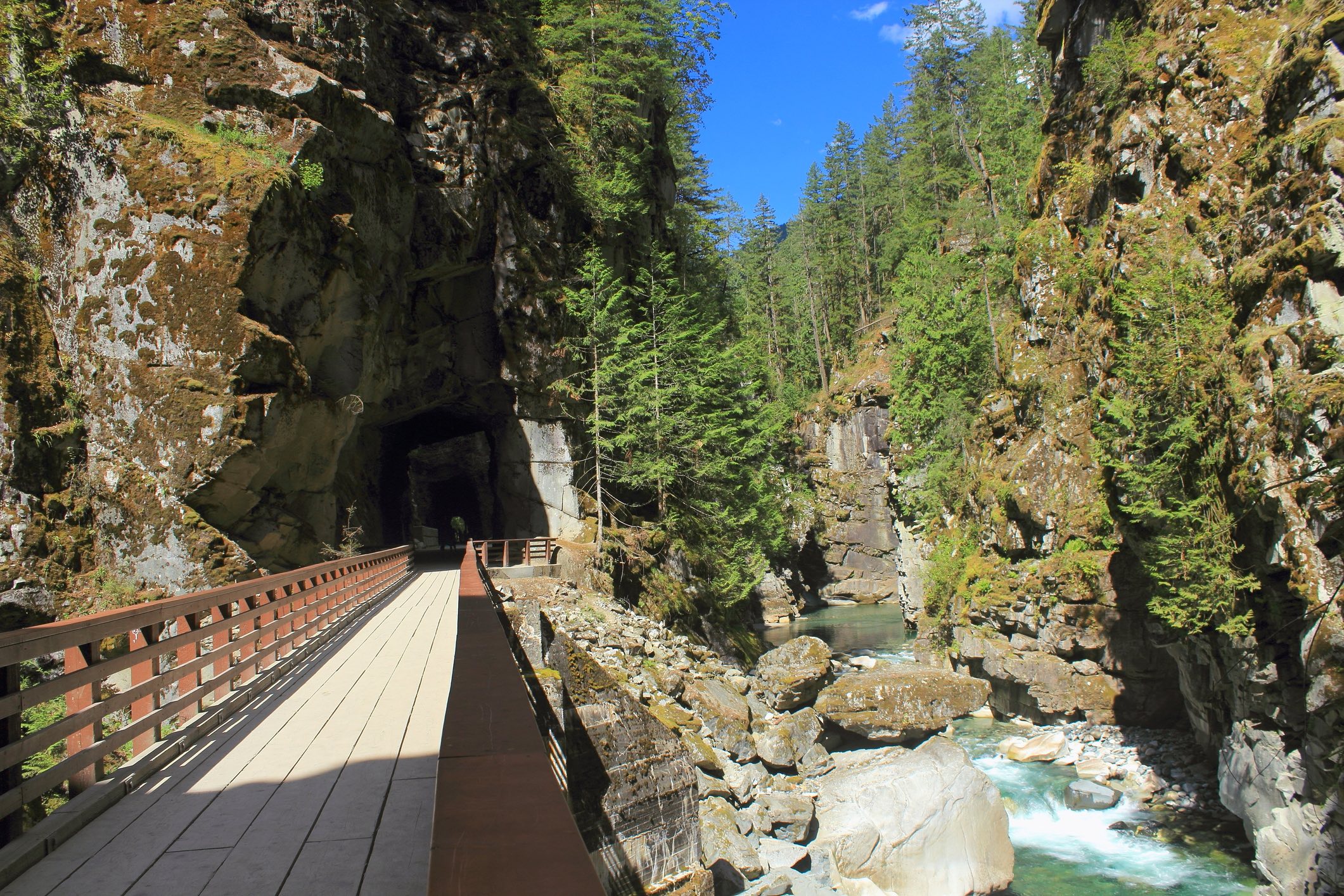 Because of its unique beauty and being relatively close to Vancouver, the Coquihalla Canyon has been used for filming several popular movies such as First Blood, Shoot To Kill, Far From Home: The Adventures Of Yellow Dog,Cabin In The Woods and War For The Planet Of The Apes.
For more information, visit http://www.env.gov.bc.ca/bcparks/explore/parkpgs/coquihalla_cyn/.