If you want to try something different this year, try spelunking! An underground adventure awaits you at the Horne Lake Caves Provincial Park.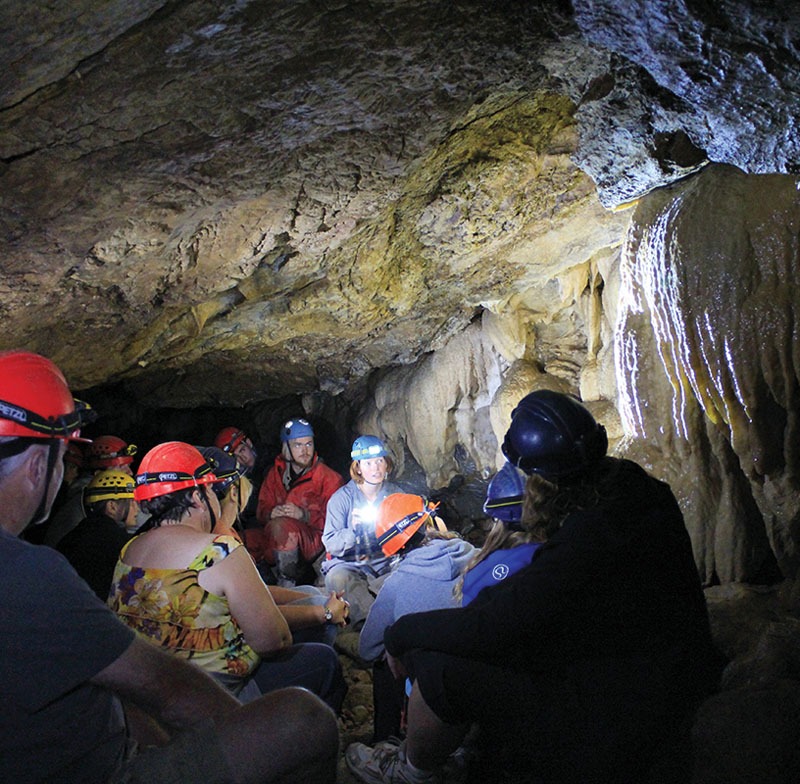 Location
Horne Lake Caves Provincial Park is situated about 60 kilometres north of Nanaimo and about 26 kilometres west of Qualicum on Vancouver Island.
Access
You can reach the park via the Horne Lake exit off Highway 19 or Highway 19A, and then follow the signs for about 12 kilometres.
Park size
The park is 158 hectares in size.
About this park
The Horne Lake Caves Provincial Park was established in 1971 when local "spelunkers" (cave explorers!) were concerned about the potential damage that might be done to the caves and their crystal formations if steps weren't taken to protect them. Today, some caves are open for self-exploration, while other caves in the park can only be explored with a professional guide. The first 20 metres of Main Cave, Lower Main Cave and all of the Andres Annex are open for self-exploration every day at 10 a.m., and the gates are locked each night. Riverbend Cave and Main Cave beyond the gate are only accessible with a guide.
When you come back above ground, the Cave & Karst Education Centre is open so you can learn more about geology, and there is also a small museum and fossil display. And don't forget to spend your above-ground time exploring the Phil Whitfield Interpretive Trail.
There are 90-minute family guided tours available from 10 a.m. to 5 p.m., May to September, into the protected Riverbend Cave. There are also three-hour adventure trips available for those more daring, and even four or five-hour cave excursions for those wanting to explore everything the caves have to offer.
Wildlife in the area
Birds, bears and deer are frequent visitors to the park, and in the fall you might be able to see eagles feeding on trout.
Why you should go
Horne Lake Caves Provincial Park offers some of the best cave exploration opportunities in Canada! Destination BC named the caves one of their 2015 "Remarkable Experiences," and the caves have also been named Best Outdoor Site In BC and the #1 Attraction In Qualicum Beach by TripAdvisor guests.
Notable information
There is no camping available at Horne Lake Caves Provincial Park, but camping is available in the Horne Lake Regional Park, next to the provincial park.
Visit http://www.env.gov.bc.ca/bcparks/explore/parkpgs/horne_lk/ for more information about the park and proper caving etiquette and safety.