Hole-In-The-Wall Provincial Park features an interesting natural wonder, easy to access from the road. That makes this park an excellent place to explore, for tourists and residents alike.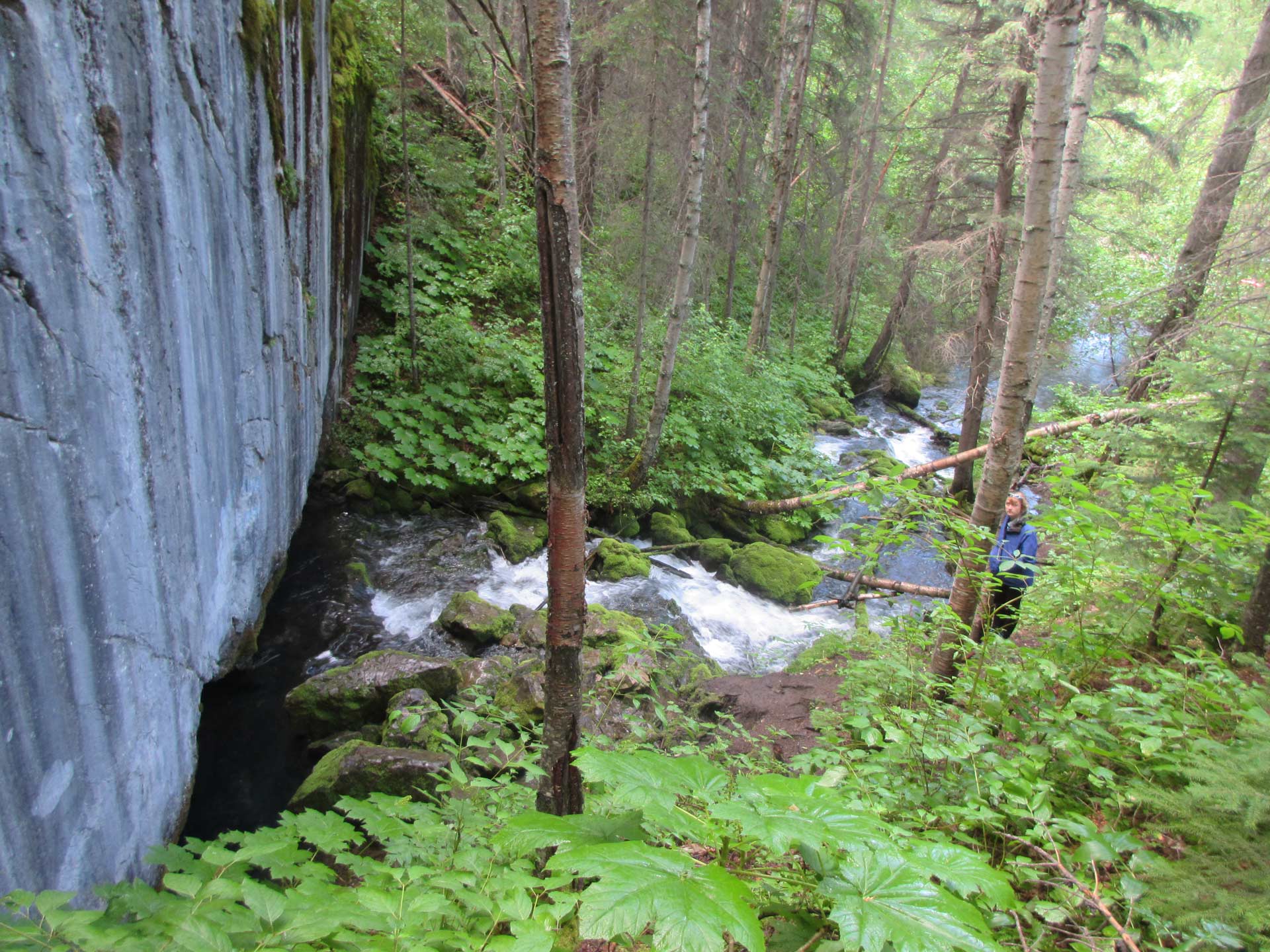 Location
The closest towns are Tumbler Ridge and Chetwynd, in northeastern BC.
Access
One of the desirable features about this park is how easy it is to access. The park is located about 50 kilometres along the Sukunka Forest Service Road.
Park size
The park is about 137 hectares in size.
About this park
Established in 2000, Hole-In-The-Wall Provincial Park is named for a stunning natural wonder that occurs here – a spring that emerges from a limestone rock wall. According to BC Parks, this type of phenomenon occurs when water travels underground through a complex series of caves and the water either works its way down to a level of impermeable rock, or until it reaches the top of the water table. The water will then flow along the surface of the impermeable rock until it reaches the surface, where we see it as a spring.
Wildlife in the area
Be sure to bring your camera along on this trip, not only to capture the water spilling from a limestone wall, but also to capture the moose, black bears and mule deer that are commonly seen in the area.
Why you should go
The spring is located a short 40 metres from the road, making it easily accessible for visitors. The area is surrounded by lush vegetation and this is a geological feature sure to impress, and you won't find it in many other places.
Notable information
Horseback riding and hiking are permitted in the area, and pets must remain on a leash at all times. Visitors can also camp in the area (wilderness, backcountry or walk-in camping) but no facilities are available.