Campbell River, on beautiful Vancouver Island, is home to many unique attractions. But one that can't be missed on your visit to this northern town is the Discovery Fishing Pier.
Located at 665 Island Highway, the Discovery Fishing Pier was Canada's first saltwater fishing pier. It extends 150 feet from the shore and stretches 600 feet long. You'll find stunning views of Discovery Passage from this vantage point, and the fishing is excellent. The pier is a favourite place for local and visiting anglers, and it features built-in rod holders, bait stands, fish-cleaning tables, covered areas, picnic tables and benches. A perfect place to wander, cast a line, and spend your day. There is a seasonal concession stand available, open from May to October, if you forgot your rod or if you're in need of some food.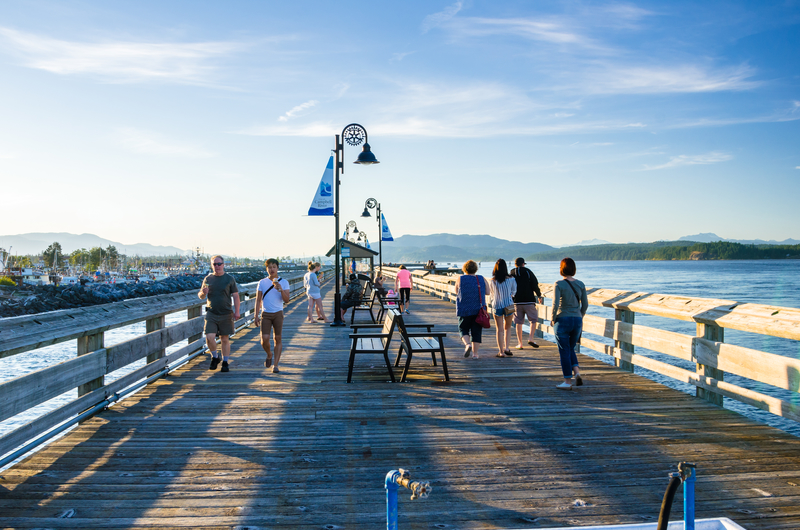 While you're down at the pier, don't forget to check out the Discovery Passage Aquarium (open from May to August) and the Maritime Heritage Centre (open year-round.) From May to September, you can also do your shopping at the Pier Street Farmers Market.
There's lots to see and do in this area of Campbell River, so don't miss out. For more information, visit https://www.campbellriver.travel/attractions/discovery-pier/.