Desolation Sound Marine Provincial Park is a haven for boaters and kayakers alike, offering beautiful views, warm and calm waters, several islands, bays and small coves to explore. The park also offers designated campsites.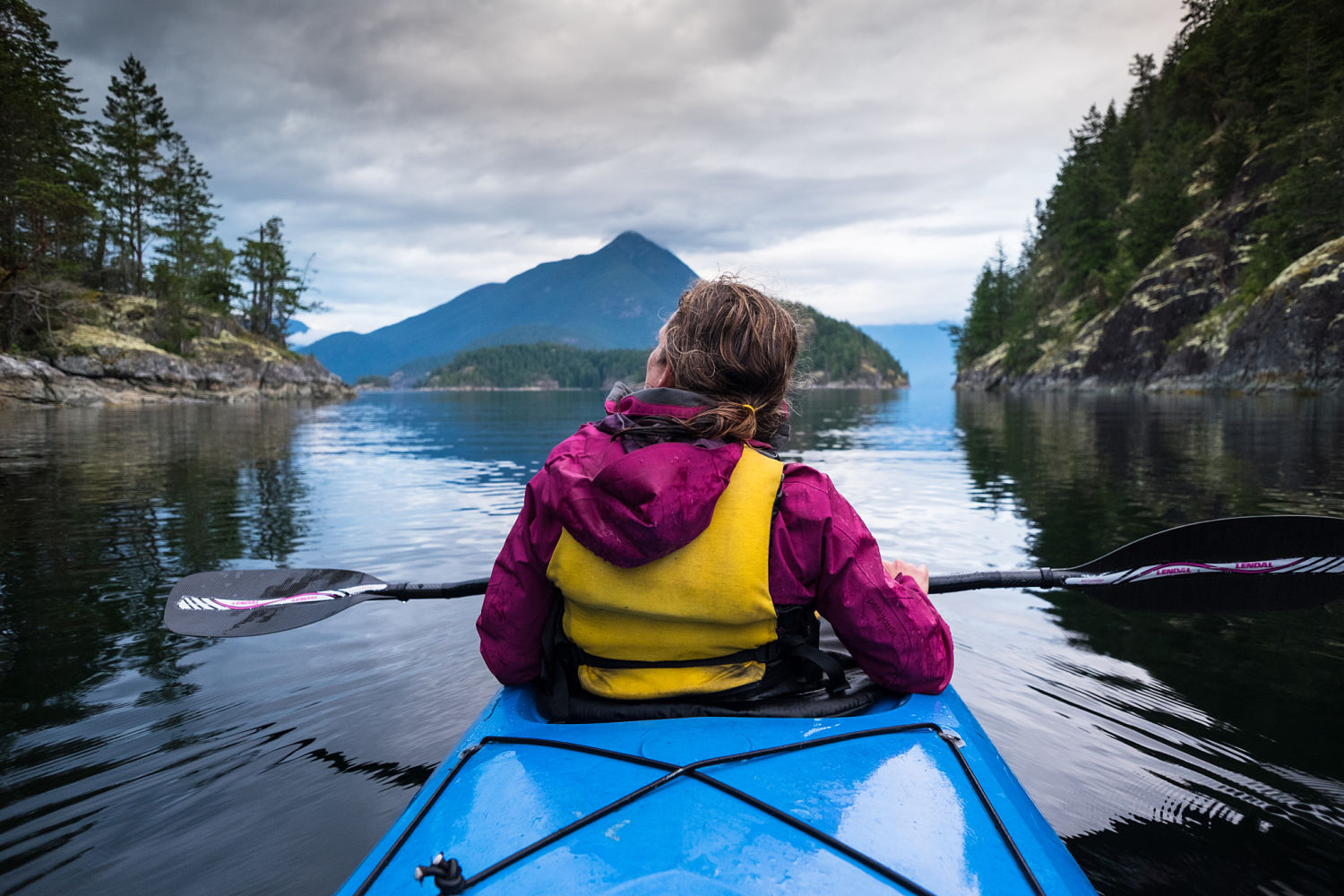 Location
Desolation Sound Marine Provincial Park is located north of Powell River and Lund, along the Sunshine Coast. The park is about 90 miles north of Vancouver.
Access
Boaters and kayakers launch their crafts from either Lund Harbor or Okeover Harbor Government Dock. Safe anchorages within the park include Prideaux Haven, Tenedos Bay and Grace Harbour.
Park size
The park is 8,449 hectares in size, and there are private parcels of land within the park.
About this park
Desolation Sound is within the traditional territories of the Sliammon, Hamalco and Klahoose First Nations, and they have occupied sites throughout this area for thousands of years. Today, these First Nations still rely on the abundant sea life within the waters of Desolation Sound to harvest traditional foods.
The park was created in 1973, and it continues to be a popular destination all these years later.
Wildlife in the area
Bears frequent this area, and for this reason pets must be kept on a leash at all times. The backcountry areas are not suitable for dogs and other pets.
Why you should go
Kayaking, camping, hiking, swimming, SCUBA diving, fishing and views that you can't find anywhere else – why wouldn't you want to go?
There are several fishing opportunities within the park, both saltwater and freshwater. Salmon, rockfish, oysters, prawns, cod and snapper are just some of the varieties you can catch here.
Unwin Lake is located down a short hiking trail from Tenedos Bay, and this is a popular swimming location. Please stay on the designated trails.
Notable information
It is illegal to dump sewage within the protected waters of the park.
This is a popular destination for many, and visitors have caused inadvertent damage over the years. For this reason, camping is restricted to designated camping sites and guests are asked to stay on designated routes and keep in mind that this park is a sensitive area, offering globally significant ecological and cultural value.
Since 2014, backcountry camping fees have been in place for this area. The Desolation Sound Parks will cost campers $5 per person, per night. There are 11 designated campsites throughout Desolation Sound, the Copeland Islands and Malaspina Provincial Marine Parks. There's an average of nine tent pads per site.