DRINK
When it comes to the Okanagan, most people envision rows of vineyards with a winery always a stone's throw away. But this Northern Okanagan town is unlike the others. While Vernon is surrounded by vineyards, the town itself offers a variety of libations suitable for the entire family. Enjoy coffee, artisan teas, fresh-pressed juices, craft brews, ciders and mead.
Not sure where to start? The Love at First Sip libations trail highlights some of Vernon's best beverage producers, while the Scenic Sip trail satiates that hankering for Okanagan wine with eight wineries located just 20-minutes south in Lake Country. But the main events are Honeymoon Meadery, Marten Craft Brewing, The BX Press Cidery & Orchard and Okanagan Spirits Craft Distilling, all minutes from downtown and offering something a little different at each stop.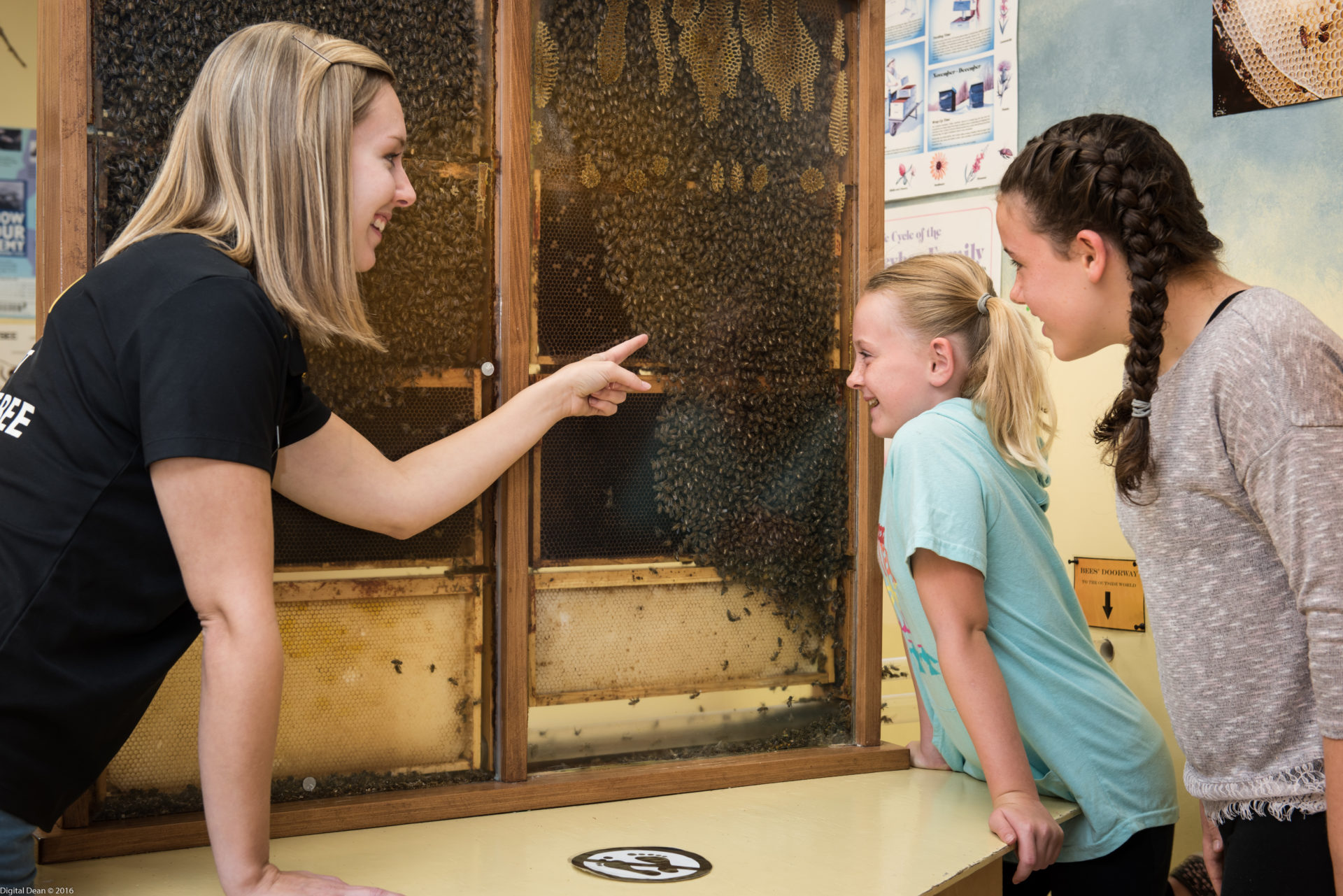 Kick off your tour at Planet Bee Honey Farm & Honeymoon Meadery where the kids can watch live honeybees buzz about in the observatory hive and taste over 20 different flavours of honey. Adults can also try the meadery's hand-crafted honey wines.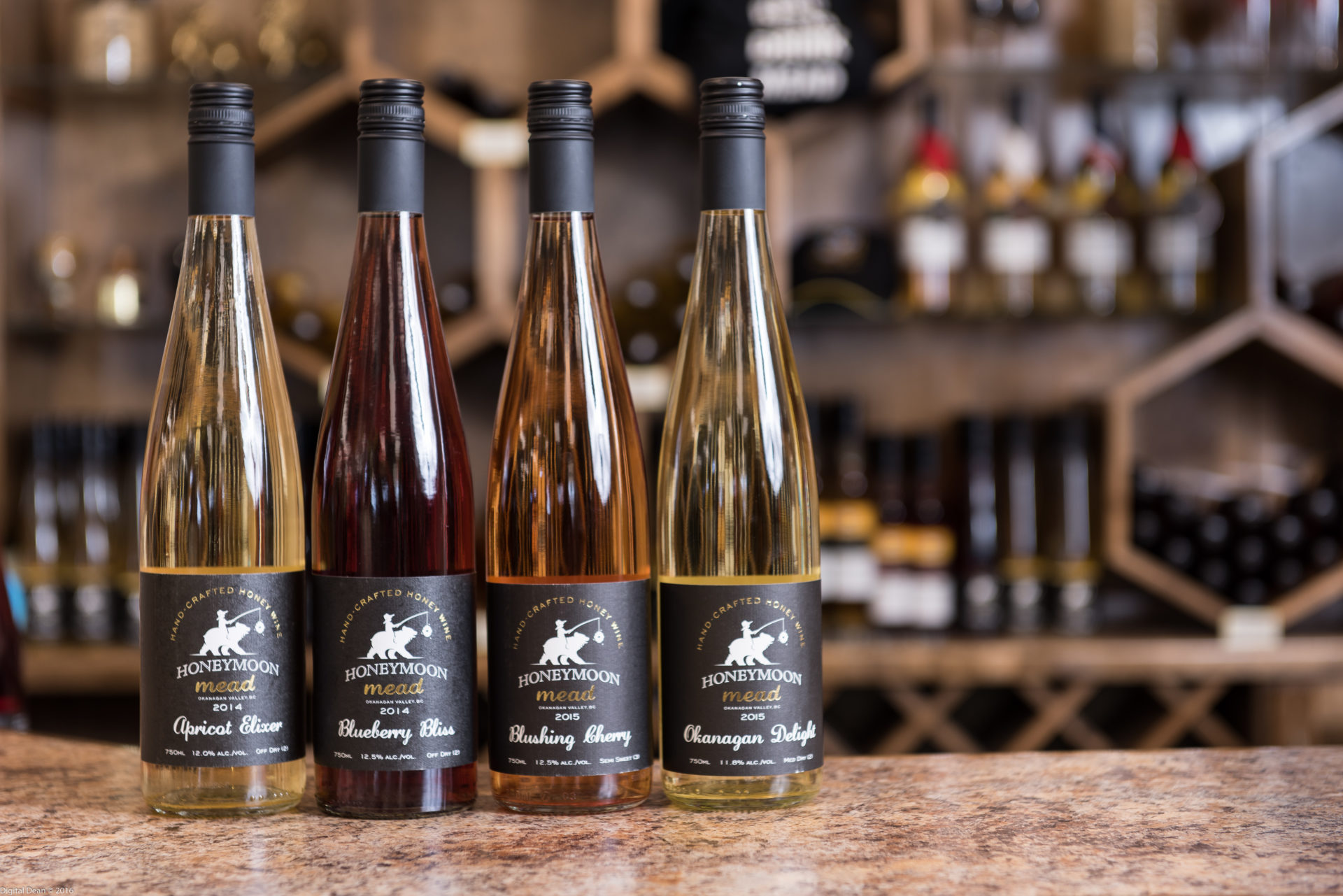 Marten Brewing Co. is another stop not to be missed. Serving up small-batch craft beer in their newly renovated Microbrewery Bar & Grill, this is a friendly place to bring your friends, play some games and enjoy a flight.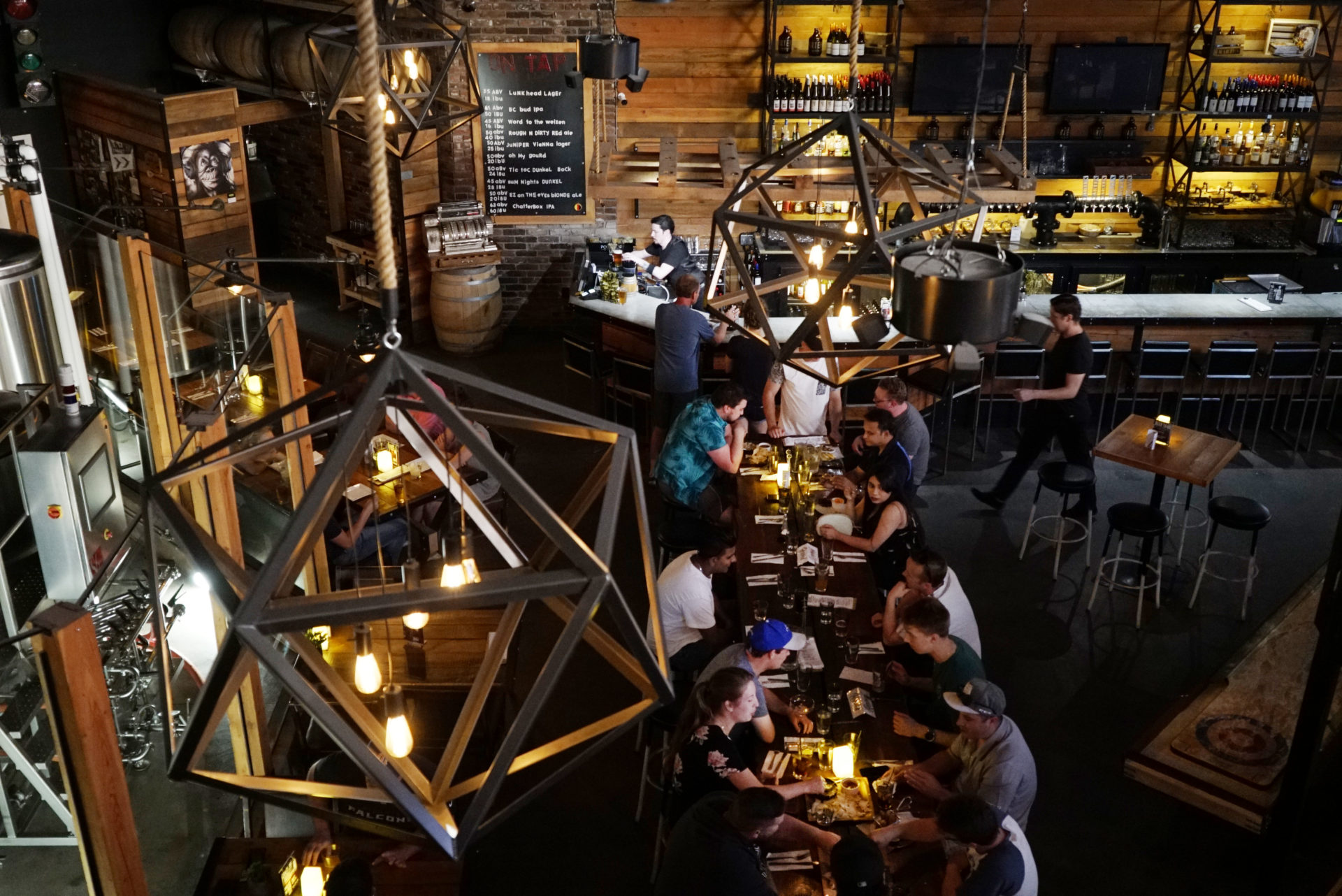 Next, head to the BX Press Cidery & Orchard for a lesson in Vernon history and craft cider production. This third-generation family orchard was named after the Barnard's Express (BX) stagecoach transportation company, which connected towns to Cariboo gold in the 1860s. Try the fresh-pressed juices, perfect for the kids, and grab a flight or pint and listen closely while characters of the BX are brought to life as you sip. For the first time in five years, all products in the character series are still available this fall.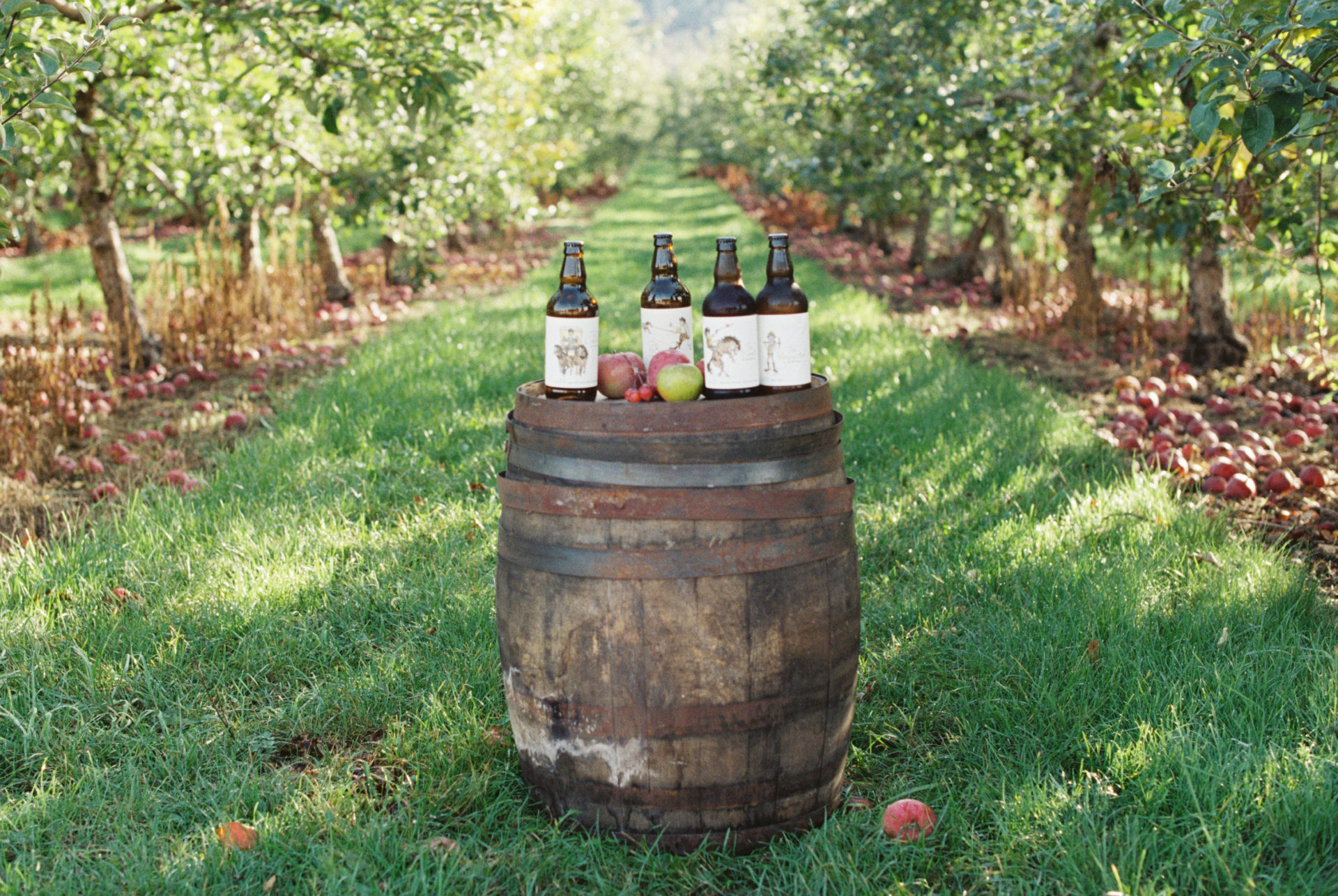 Okanagan Spirits Craft Distillery is Western Canada's oldest craft distillery and a true farm-to-flask experience. Located in the heart of Vernon, Okanagan Spirits uses locally grown fruits and grains to make over 30 internationally ranked spirits. Tour the flagship distillery in Vernon and taste four premium whiskies or enjoy a lesson in craft distilling while you sample (available at both the Kelowna and Vernon locations).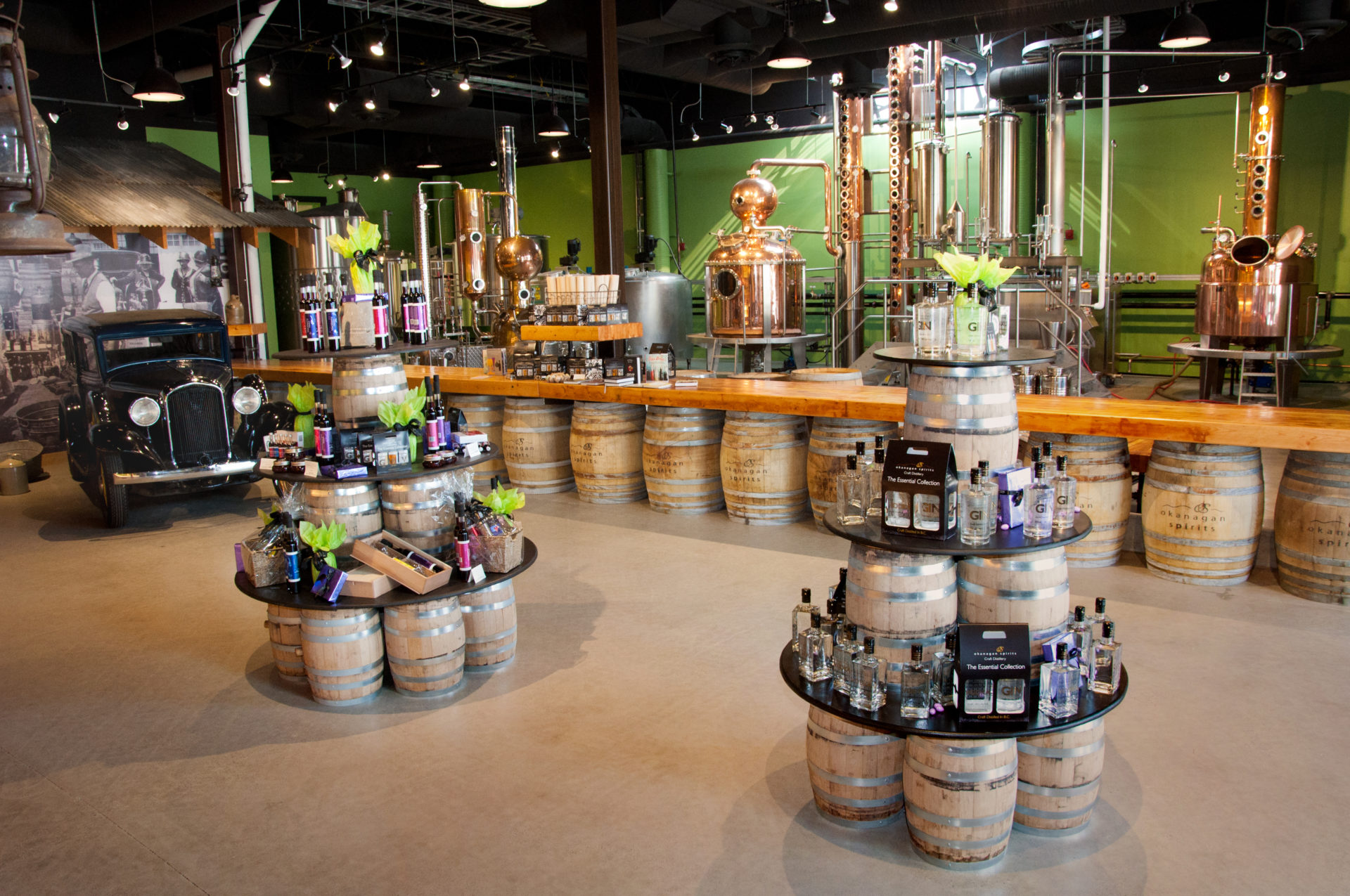 DINE
For a small city, Vernon has an impressive array of international cuisine and artisanal products, all with a strong focus on farm-fresh ingredients.
"One of the things that's very different is we have all the urban amenities but we still have that small-town charm and no traffic," says tourism manager Ange Chew. One trip downtown and you'll understand.  Vernon's food scene is a fusion of world cuisine, with Japanese, Thai, Korean, Filipino, Vietnamese, Italian, Mexican and North American creations available at everything from cafés to fine dining.
Your first stop this fall should be the Vernon Farmers' Market for harvest treats and fresh veggies, every Monday and Thursday from 8:00 am to 1:00 pm until October 31.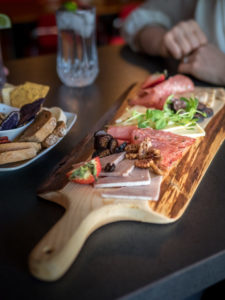 After that, pick your favourites from the Vernon Tasting Trail, a collection of restaurants, cafés, specialty shops and craft libations throughout downtown Vernon and the surrounding countryside.
One of tourism coordinator Marissa Liebel's favourites is Midtown Bistro. "They have an amazing locally-crafted charcuterie board and if you bring a board from your house they will actually make one for you, and it's absolutely delicious," she says.
For a snack, head to Wedge Cheesery, Triple Island Cheese or Terroir Cheese and take some with you for the Scenic Sip wine tour. Don't forget about Helmut's Sausage Kitchen and Olive Us Olive Oil & Tasting Room, all just minutes from downtown.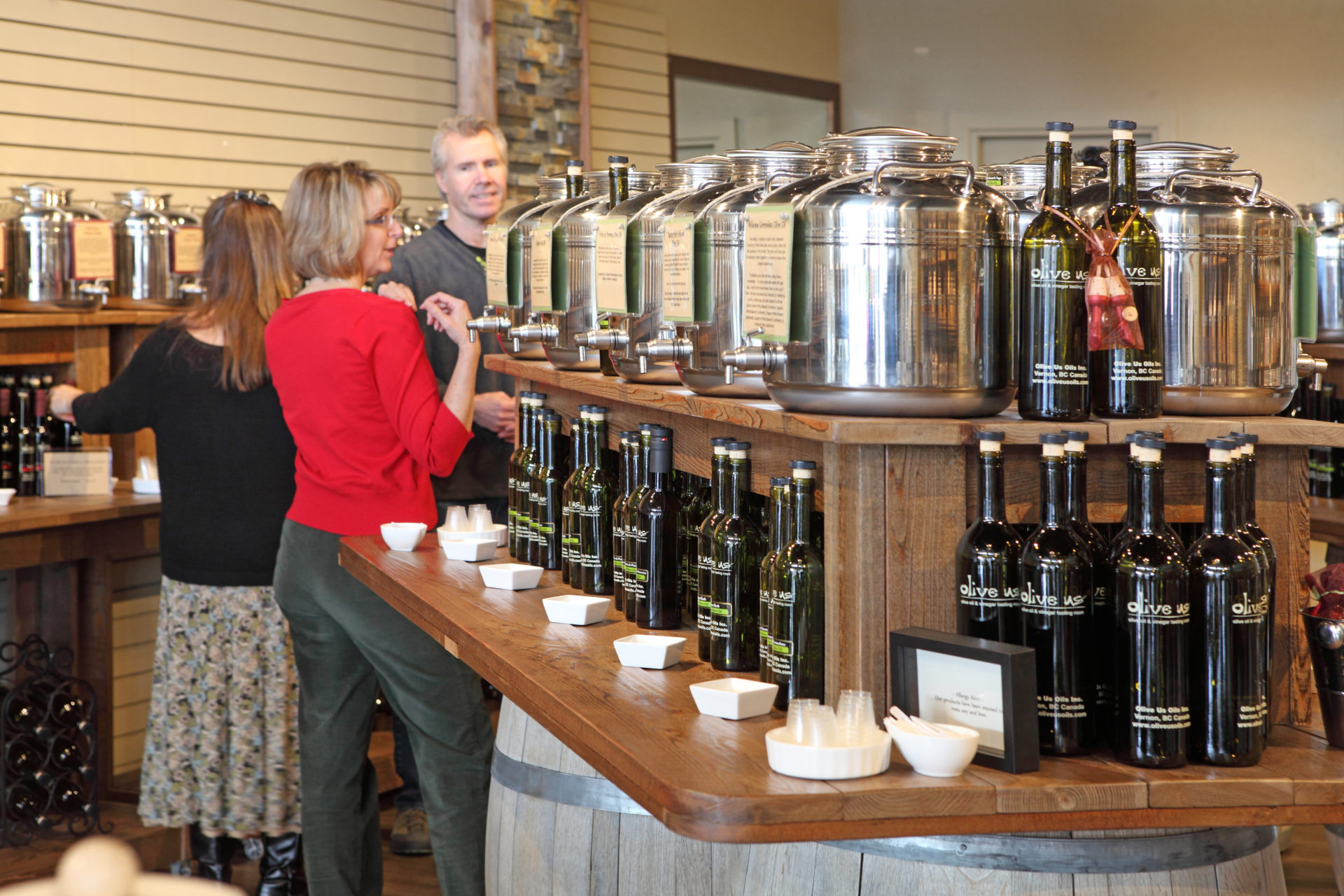 Ratio Coffee is another stop along the trail and comes highly recommended by Liebel. Originally a coffee cart on wheels, this café has grown to become a local gem serving up fantastic coffee and offering themed donuts every Friday. "It's such an experience when you go," says Liebel, "I went a couple weeks ago and it was Disney themed." She recalls the chocolate "hakuna matata" donut topped with gummy worms.
Be sure to save some time for fine dining at Intermezzo Restaurant and Wine Cellar. "They have the best calamari I've ever had in my life," she says, as well as some seriously cool vibes. One more on Liebel's list is the Bamboo Beach Fusion Grille, where the traditional Japanese chef melds flavours from around the world to invent mouthwatering creations. "The two owners had a dream of opening up a B&B and ended up with a restaurant that has become the love of the community."
With something for everyone, why not head to Vernon this fall for a foodie vacation?