Cottonwood Island Nature Park is a favourite destination for Prince George locals, and we know it will be for you too.
Situated along the Nechako River, just off River Road, there's a parking lot and two walking trails here, as well as the Railway & Forestry Museum, a boat/canoe launch and a historical vertical-lift rail bridge that you can cross. There are picnic tables situated along the two trails, and 20 faces have been carved into the cottonwood trees along the trail that runs closest to the river.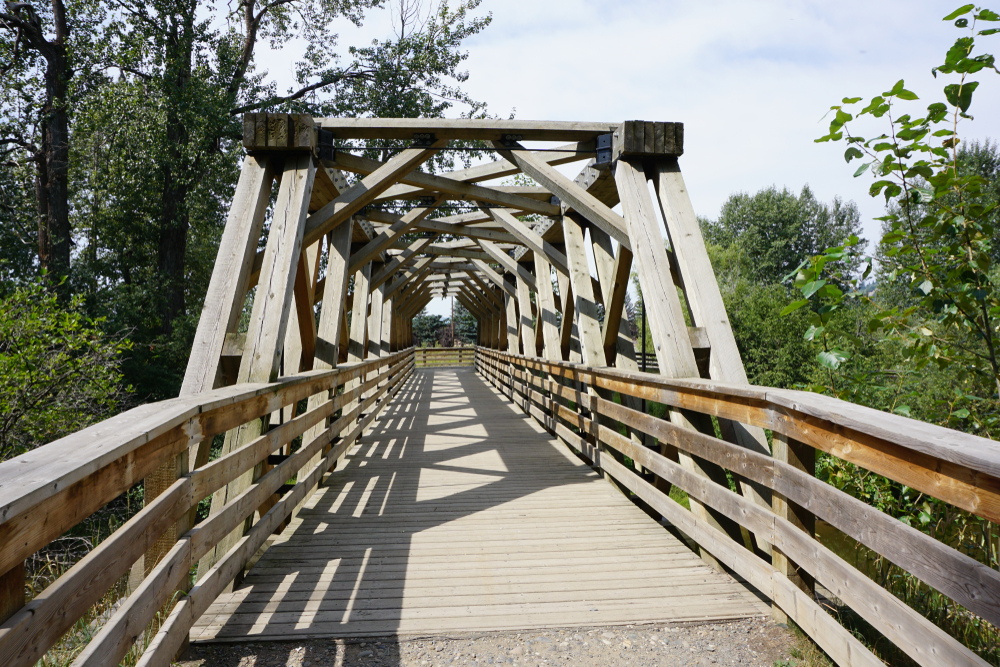 The carvings were done by Prince George resident Elmer Gunderson, who worked as a city employee and helped to build the park's trails back in the 1980s. The first eight carvings were completed in 2005, as part of the city's 90th anniversary celebration. Two of those carvings have since been lost to flooding along the river. Six more carvings were added in 2016, and eight more in 2017.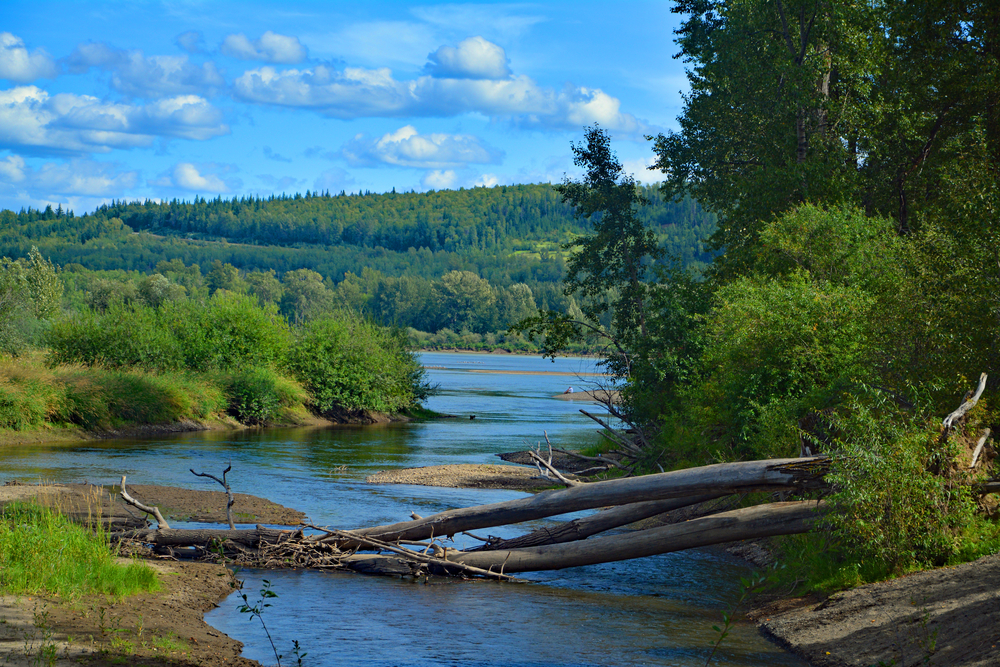 So grab your picnic basket, your canoe, your walking shoes and your camera – this is a great destination to spend your afternoon!