North of Prince George, you'll find an unassuming hiking trail that has a lot to offer.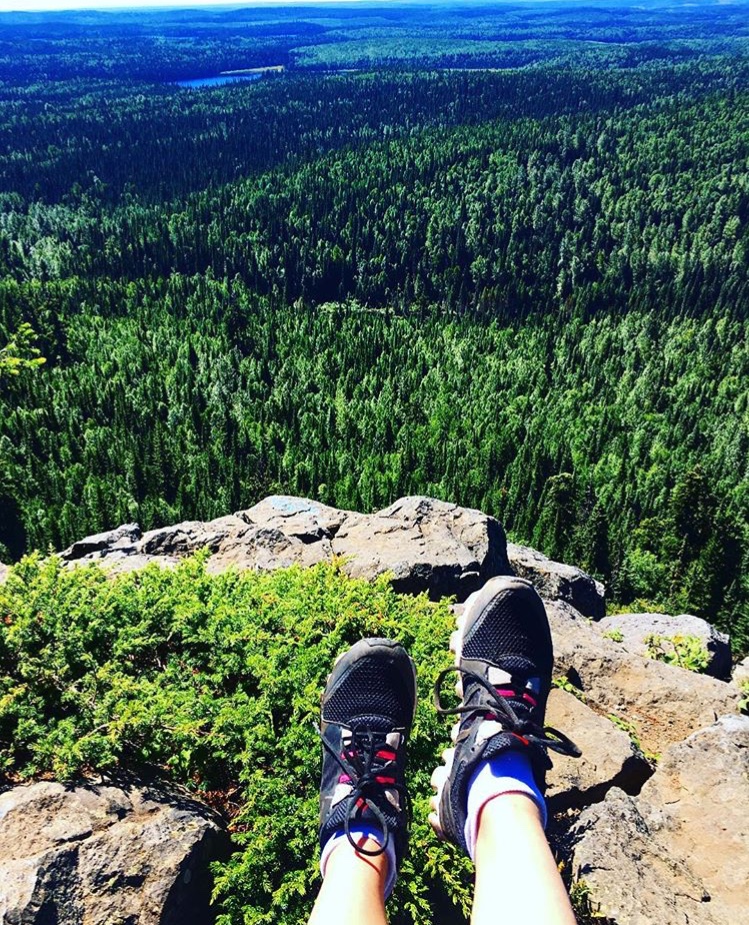 Climbing Teapot Mountain might sound like an easy task, but it isn't for the faint of heart! This trail, although only 1.4 kilometres long, will test your endurance. On your way up (and back down), you'll find a rough grade with exposed tree roots and basalt rocks everywhere. Hikers need to be in good physical condition and have on decent hiking boots. There aren't any amenities at the trailhead or on the way up, so hikers need to pack in whatever they'll need – and pack it out again.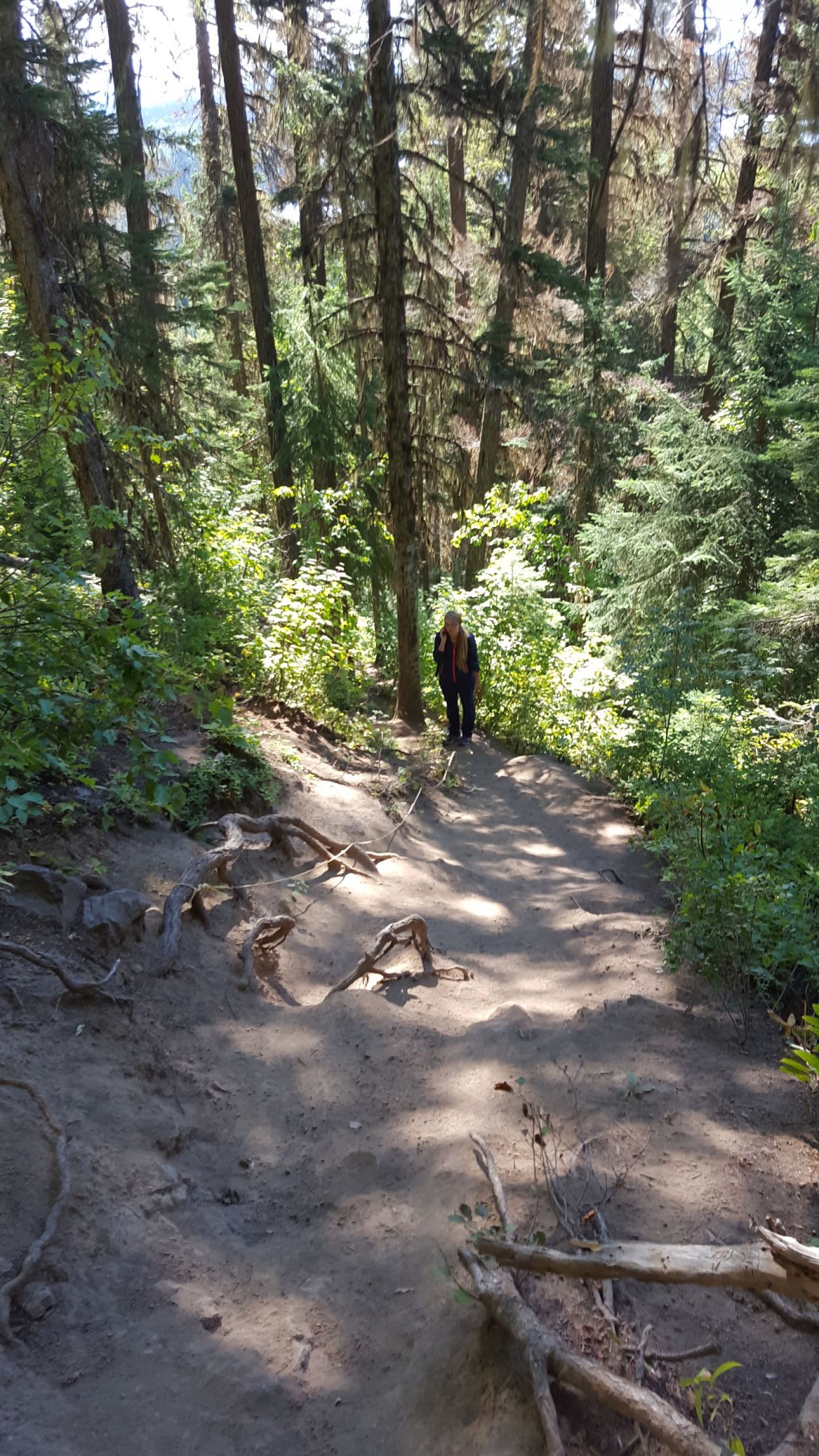 This route is home to one of the two basalt volcanic plugs in the region. According to Eh Canada Travel's website, the basalt flows formed the interior plateau in the northern part of the province before the ice age. The columns of basalt are visible from the ground on the southern slopes of Teapot Mountain, and there will be basalt rocks everywhere during your hike.
The basalt rocks make this an incredibly interesting hike, and the view from the top of the mountain will be your cherry on top. There is a circular route at the top of the mountain, giving you 360-degree views of the lakes, marshes, wetlands, rivers and trees below. There are four viewpoints to stop at, each one offering stunning views that you just won't find anywhere else.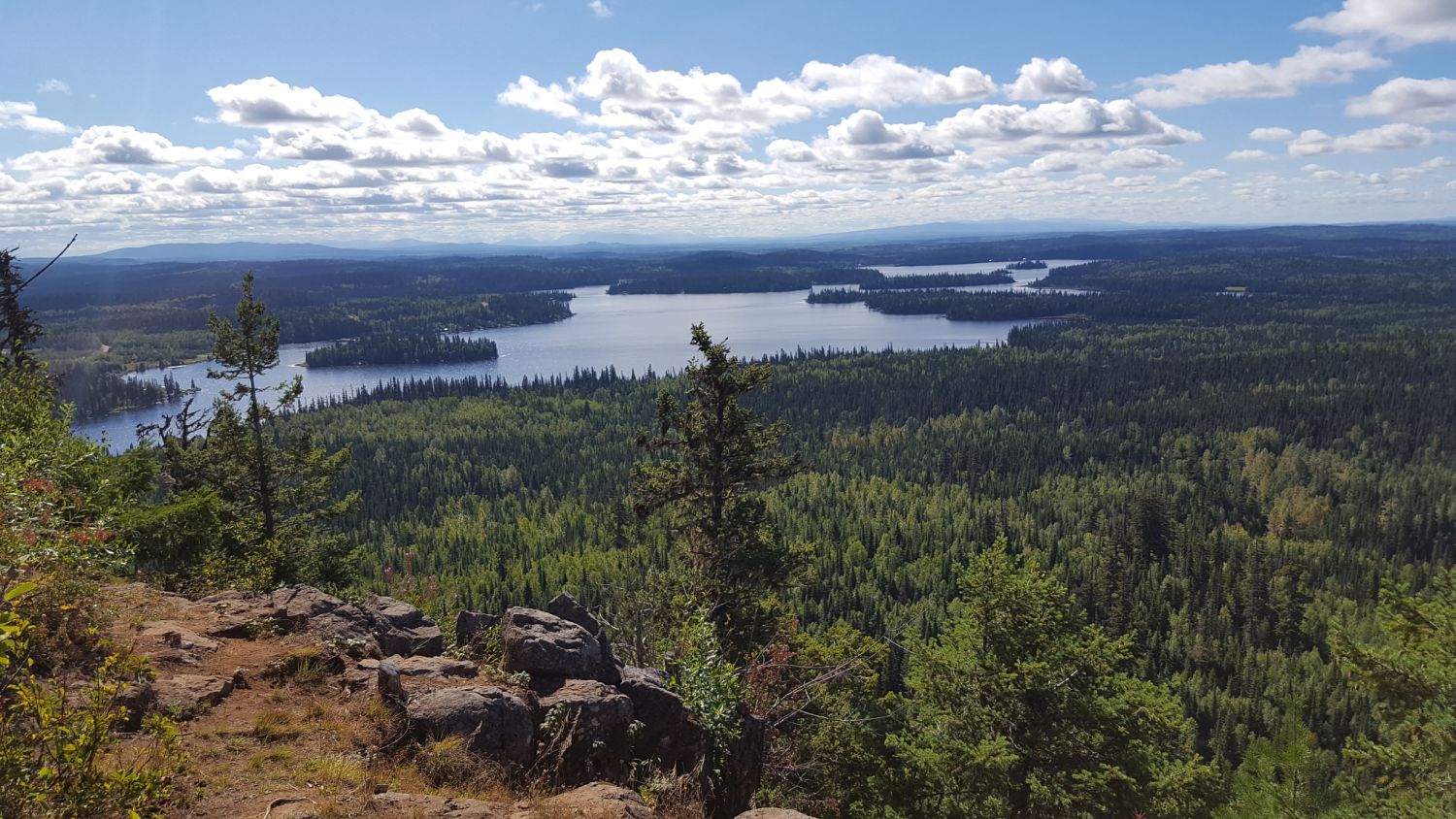 How to get there
Teapot Mountain is located about 50 kilometres north of Prince George, along Highway 97 past Summit Lake. From Highway 97, turn left onto Talus Road. Continue driving and then make a right onto Caine Creek Forest Road. Follow the road to the Teapot Mountain parking lot. GPS co-ordinates for the trailhead: 54.3293, -122.6820.