I love Tofino for so many reasons. I love it for its cool, laid back surf culture. Spying a cyclist peddling her way along the Pacific Rim Highway in pursuit of the perfect surf break never gets old. I love the enduring west coast wet that the temperate rain forest thrives in. I love navigating a kayak through the collection of islands and cragged coves that encircle the peninsula. I love poking around galleries, looking for a piece of Tofino to take back home with me. But what do I love most about Tofino? The moments spent with my sister on our west coast camping trips. One memory in particular: sharing a laugh on a Mackenzie Beach log, sipping warm apple cider as the sun dips below the horizon. (See my own sunset on slide #12.)
Here is a selection of your gorgeous sunsets collected by Tourism Tofino using the hashtag #yourtofino, in addition to some photos taken by their own talented photographers. Follow them on Instagram @tourismtofino and BC Mag at @BritishColumbiaMagazine. Share your own twilight memory with us, or if you haven't yet visited this wild pocket of B.C., get inspired to do so.
A Saltwater Sunset in Clayoquot Sound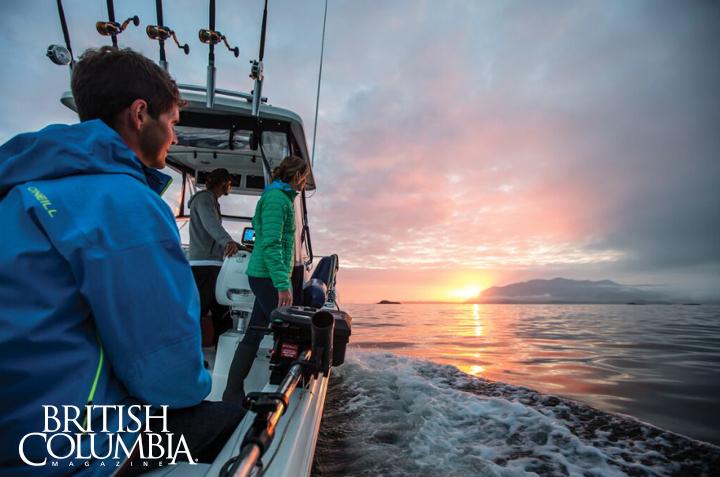 Catching some fish – and an amazing sunset – by Tofino
Credit:  Noel Hendrickson for Tourism Tofino
Dreamy Chesterman Beach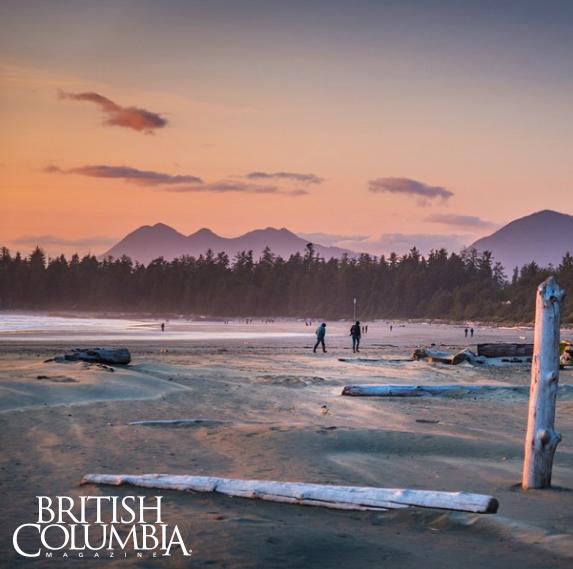 Visual storyteller Paul Fleming captures Chesterman Beach at the right time.
Source: instagram.com/lovethywalrus
Day's End on the Wildside Trail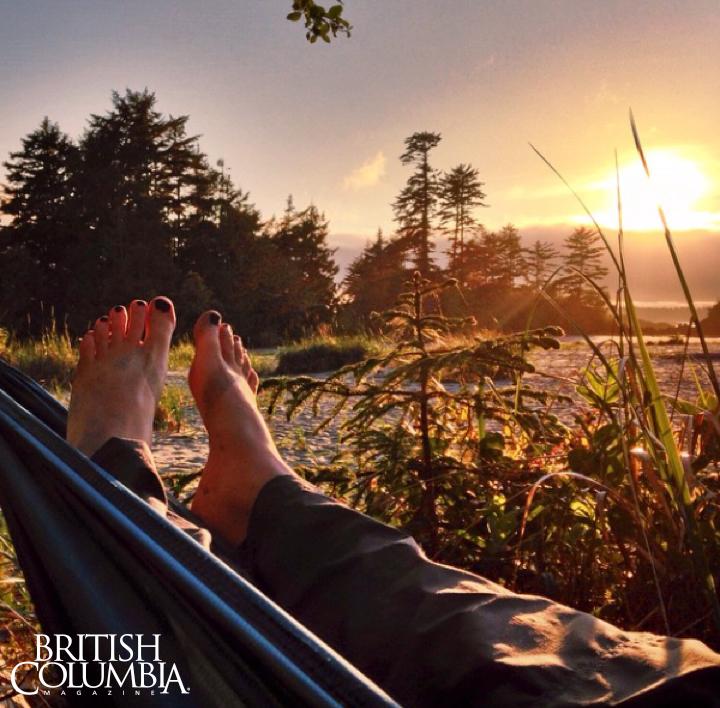 Taryn takes a break while hiking the Wildside Trail on Flores Island by Tofino.  This trail has continuously been used by the Ahousaht people for thousands of years and is a 22 km round-trip excursion.
Source: instagram.com/happiestoutdoors
Good Night, Velella Velella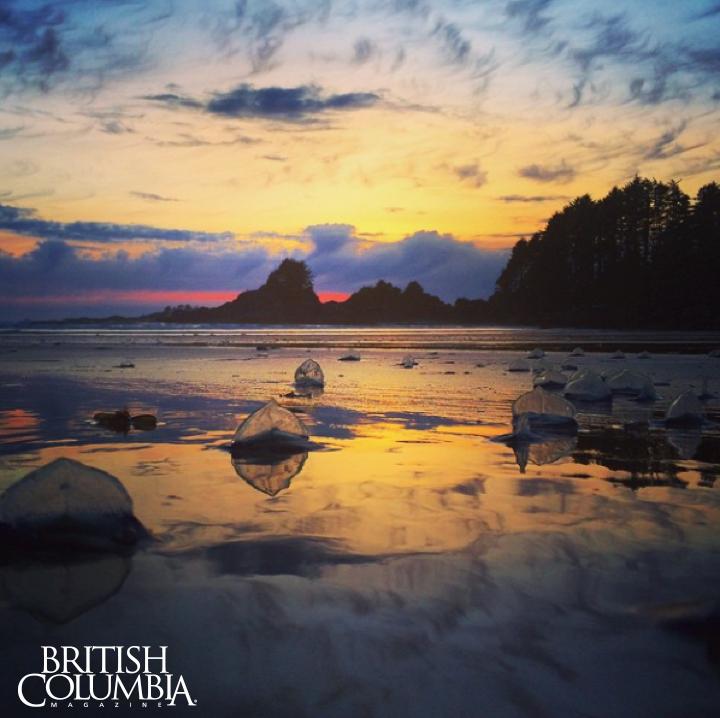 Velella Velella, or "By the wind" sailors, related to jellyfish, make a surprise appearance on Cox Bay Beach.
Source: instagram.com/katlyndurocher
Stoked on a Sunset Surf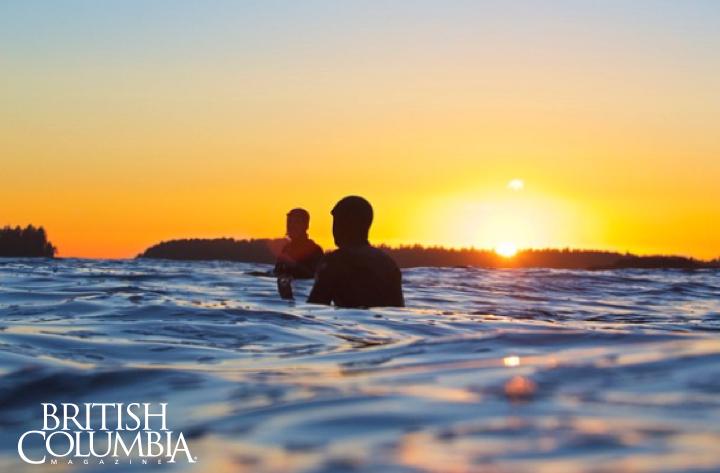 Robert Fiorella captures pure bliss.
Follow Robert on Instagram: instagram.com/robertfiorella
Chesterman Beach is for Fiery Family Sunsets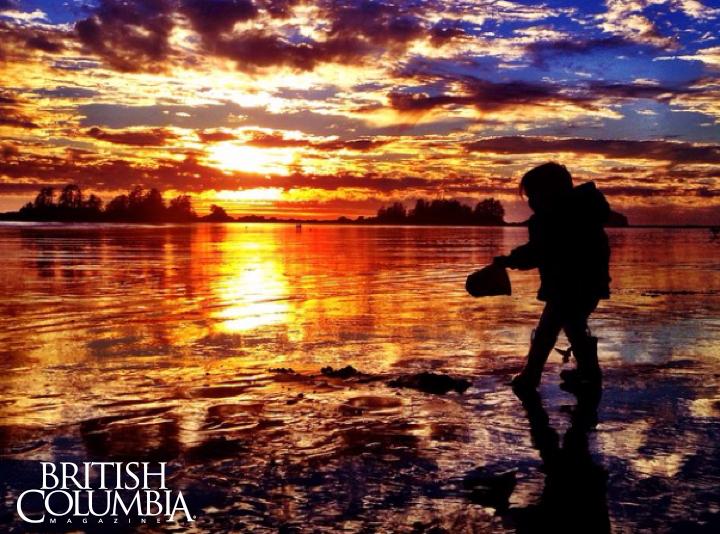 Kristin Bruhwiler of Tofino captures a stunning sunset with family on Chesterman Beach.
Source: instagram.com/kbruhwiler
Tofino's Working Harbour Takes a Break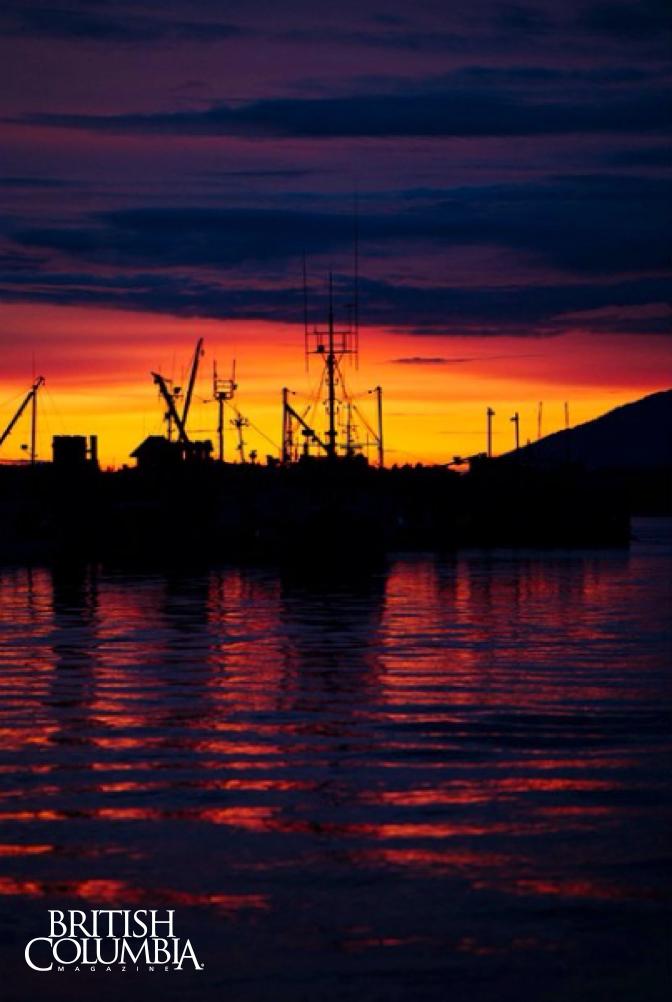 Globetrotting photographer Jeremy Koreski loves returning home to witness multi-hued sunsets at their best.
Source: instagram.com/jeremykoreski
Out for an End-of-Day Surf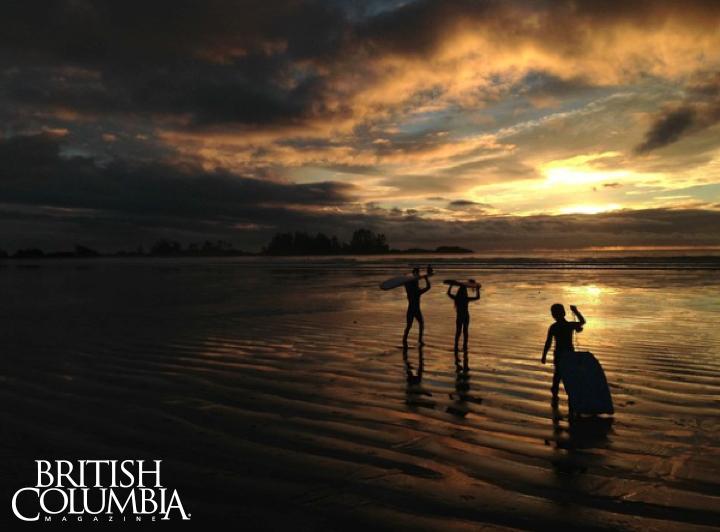 Pro surfer Sepp Bruhwiler enjoys the view of his children and friend, out for an end-of-day surf.
Source: https://instagram.com/sepp_bruhwiler
Frolicking on Cox Bay Beach at Sunset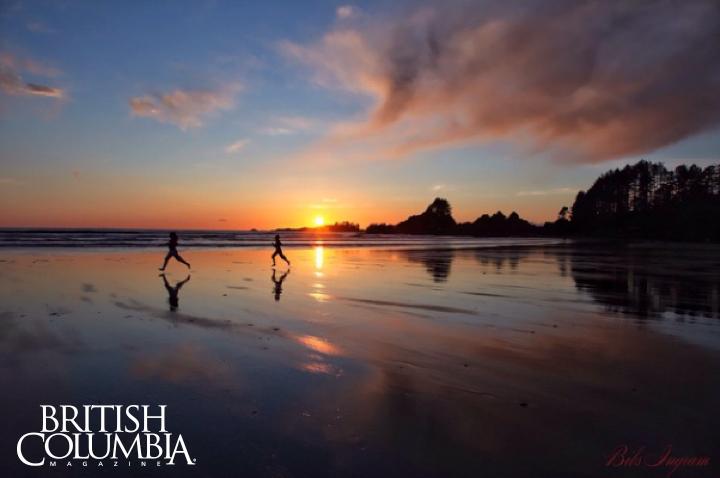 Bibs Ingram shows us that the best things in life are free – and often involve Cox Bay Beach!"
Source: instagram.com/bibsfromthelanddownunder
A Doggone MacKenzie Beach Sunset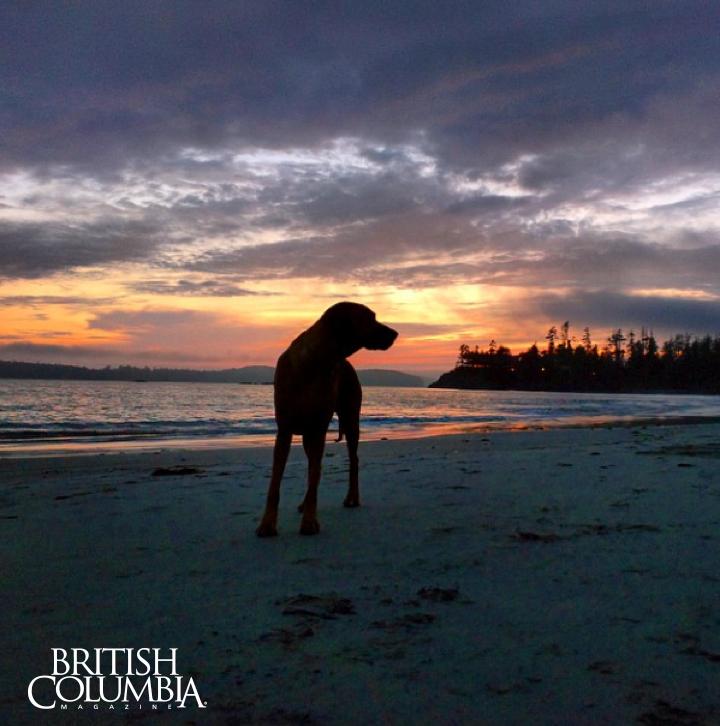 Spartacus takes the day's end at MacKenzie Beach.
Source: https://instagram.com/p/3ZQ5NeLo3L/?taken-by=stoppaswifey
Tofino's Calm Inlet Waters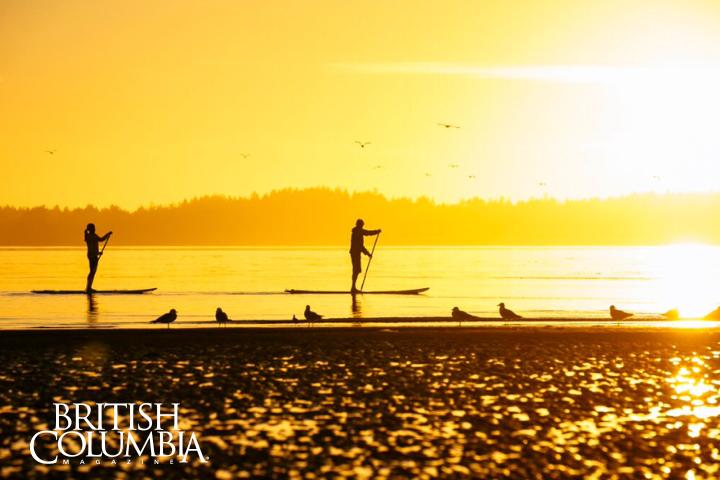 SUP on Tofino's calm inlet waters with Michelle and Alan of Cedarwood Cove
Credit: Jeremy Koreski for Tourism Tofino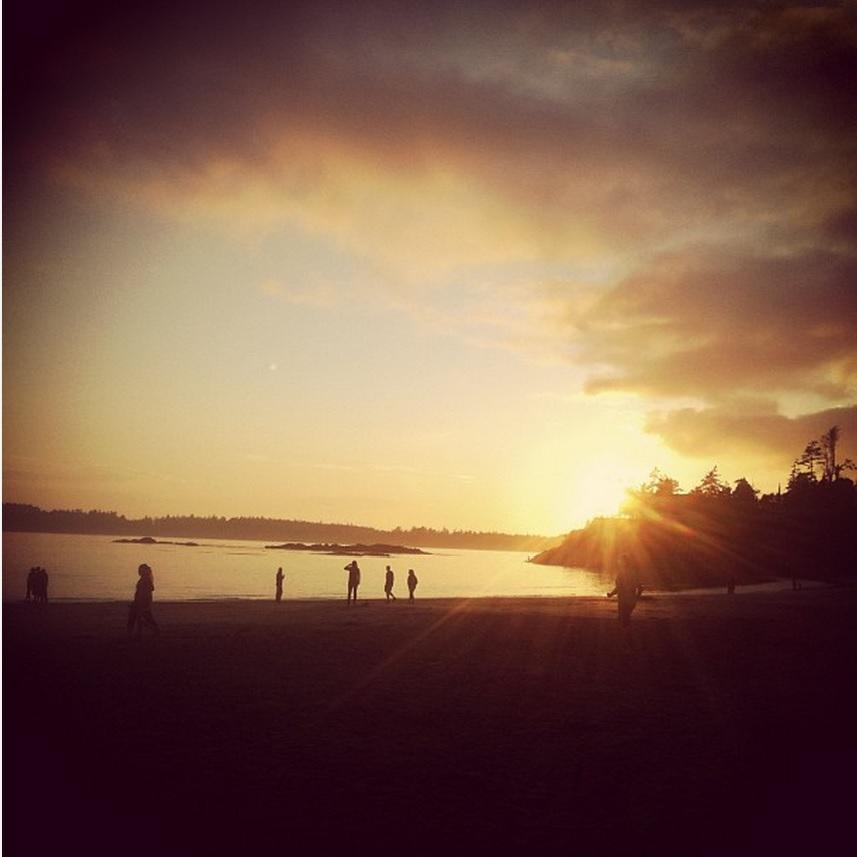 The sun sets over Mackenzie Beach in late August, a month sometimes referred to as 'Fog-ust' in Tofino.