Slow fashion, circular fashion, sustainable fashion, eco-conscious fashion—whatever you call it, British Columbia's clothing producers are finding innovative ways to reduce their impact on the environment while producing high-quality garments. And it's about time.
According to the United Nations Environment Programme, the fashion industry, worth approximately $2.4 trillion, is the second biggest consumer of water, producing roughly 20 percent of the Earth's wastewater. The industry releases half a million tons of synthetic microfibres (read microplastic) into the ocean every year. It is also responsible for between eight and 10 percent of global carbon emissions. To put that into perspective, that's more than all maritime shipping and international flights combined.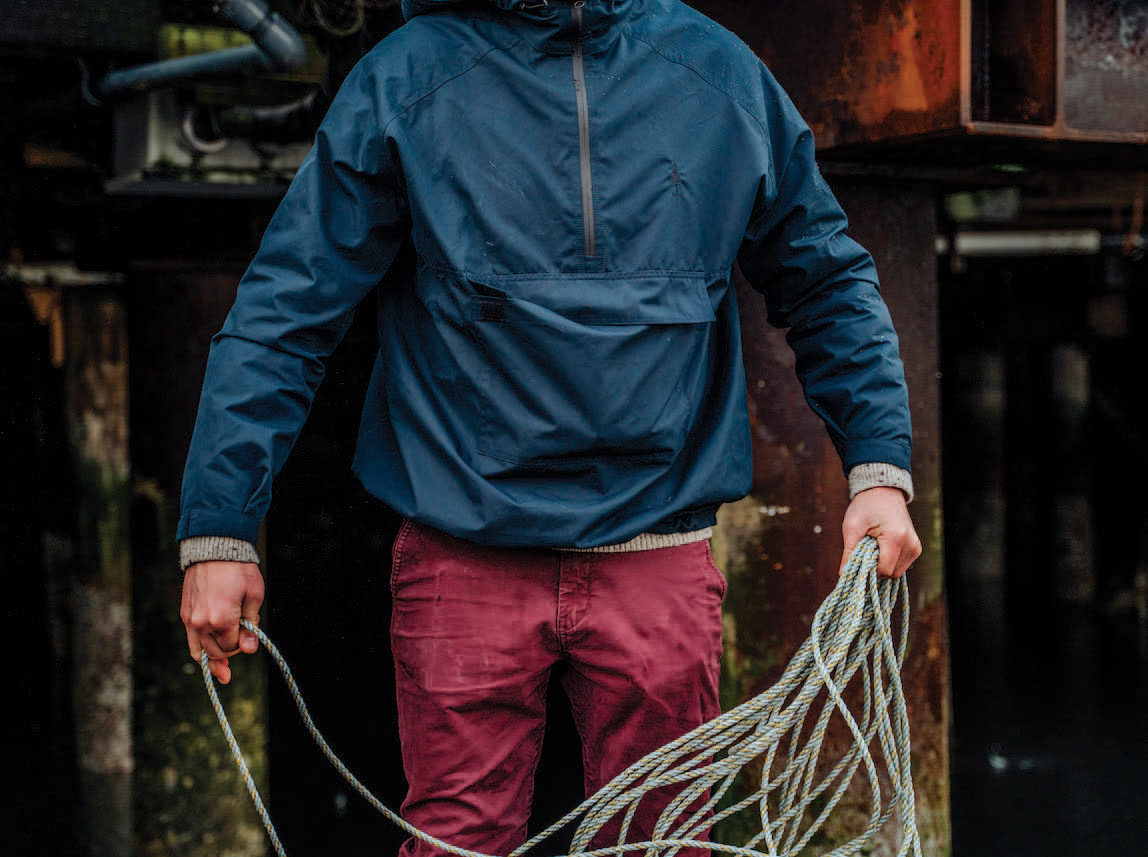 Ecologyst, a BC-based outdoor apparel company, is on a mission to change this with their long-lasting, sustainable clothing made with all-natural materials. Formerly Sitka, a wake-up call led founder Rene Gauthier to question his company's values. If they were protesting pipelines, shouldn't they be avoiding the use of petroleum and plastics
in their products? If they valued the Earth—and protecting and connecting people with its natural spaces—shouldn't their production practices reflect that?
In a bold shift, Ecologyst brought production home, or as close to it as possible. No overseas factories and a new direct-to-consumer business model. Its recently-opened headquarters, factory and shoppable showroom in the beautifully refurbished Powerhouse building on Victoria's Store Street connects consumers with where their clothing is coming from, and the skilled individuals who make it.
"People are very disconnected to a lot of the goods that they purchase, clothing in particular," says founder Rene Gauthier. He references how people are willing to pay $20 for a T-shirt, but they have no idea what went into producing it, or the cost to the environment.
At first glance, Ecologyst's price tag—much like other sustainable-fashion options—may seem daunting compared to that $20 shirt. The difference is, their product should last generations, and includes a lifetime guarantee including complimentary repairs so consumers can buy better, and buy less.
"The average garment these days in North America lives two years," says Gauthier. And according to Metro Vancouver's 2020 Regional Clothing Waste Production Campaign, clothing is one of the fastest growing waste streams adding roughly 20,000 tons of waste to Metro Vancouver landfills alone.
Rather than polyesters, nylons or acrylics—fibres which take several hundred years to break down in the landfill—Ecologyst has opted for 100 percent biodegradable fabrics. These include ZQ-certified merino wool; non-GMO, pesticide and toxin-free organic cotton; and ventile, a naturally hydrophobic, wax-coated organic cotton that is an eco-friendly alternative to the average plastic-based waterproof shells.
"Our industry is a really messed up one right now," says Gauthier. "We're taking responsibility for what we put out into the world… We're proof that it can be done in a different way."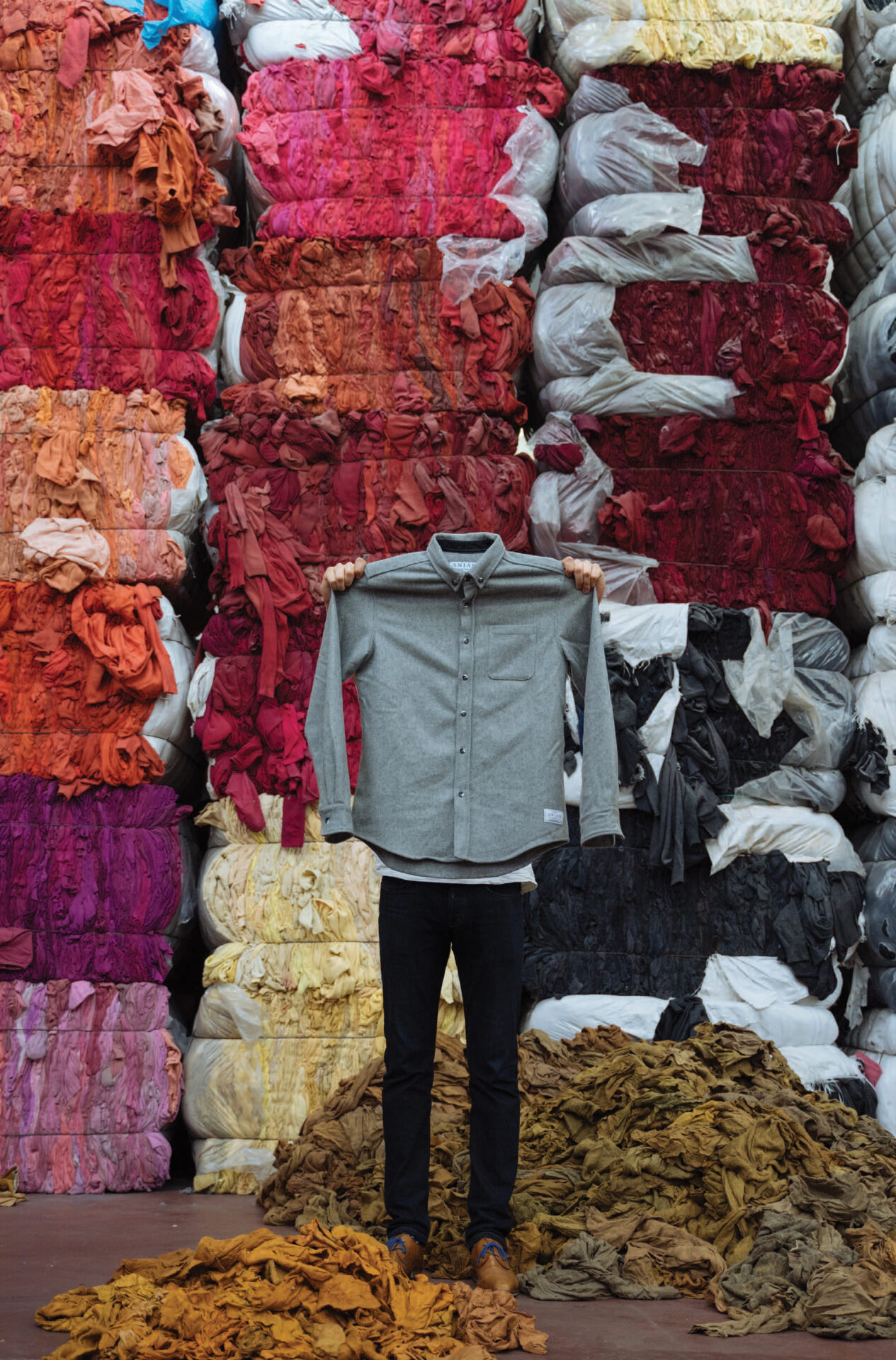 Another local business trying to inspire eco-friendly change in the fashion industry is ANIÁN. Founded in 2013, ANIÁN boasts beautifully made clothing with a focus on circular fashion and reusing salvaged textiles.
By using old garments sourced from Asia and turning them into new, high-quality products, ANIÁN does not source any of their wool from sheep and uses all post-consumer cotton for their clothing. With sheep almost completely removed from the process, ANIÁN is able to source their wool without making a negative impact on the environment through excessive livestock farming.
Their storefront and head office reside in Victoria, while their production takes place in Vancouver—the second largest textile hub on the West Coast, falling close behind Los Angeles. So, when faced with the choice to take production overseas or keep the business close to home, president Paul Long said operating out of Vancouver was a "no brainer."
ANIÁN prefers to draw focus to their quality-made clothing and aims to inspire big business with their eco-friendly practices. "My dream is to see more large fashion brands become circular," says Long.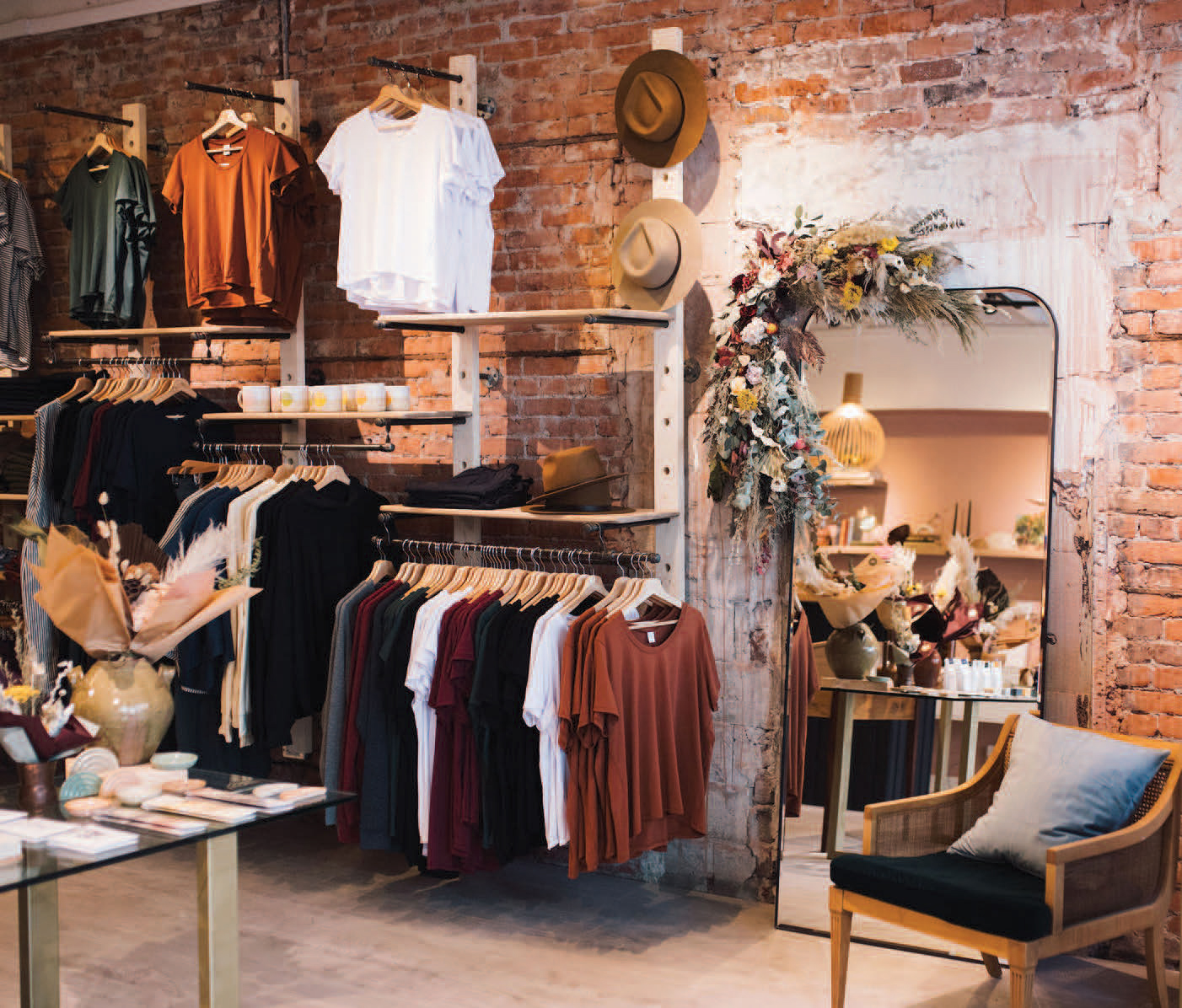 At Gastown-based Nettle's Tale, ethical production and thoughtful designs work hand-in-hand to create swimsuits and clothing for every body, at any age, shape and ability. Starting out from a crowdfunding campaign in 2014, owner Julia Church created Nettle's Tale with the "biggest core value being to make people feel comfortable and included." Nettle's Tale fills the size gap in slow-fashion swimwear and apparel, offering sizes from XS to 4X.
The small business uses plenty of recycled polyester in their products, sourced from older polyester clothing and recyclable plastics such as water bottles. These fabrics give waste a new life and are something Church is very proud to use.
By buying and supporting local through their supply chain, Nettle's Tale keeps their production close to home, sourcing designs from local artists and sewing their garments in Vancouver. They aim to find the balance between sustainability and accessibility in both pricing and sizing.