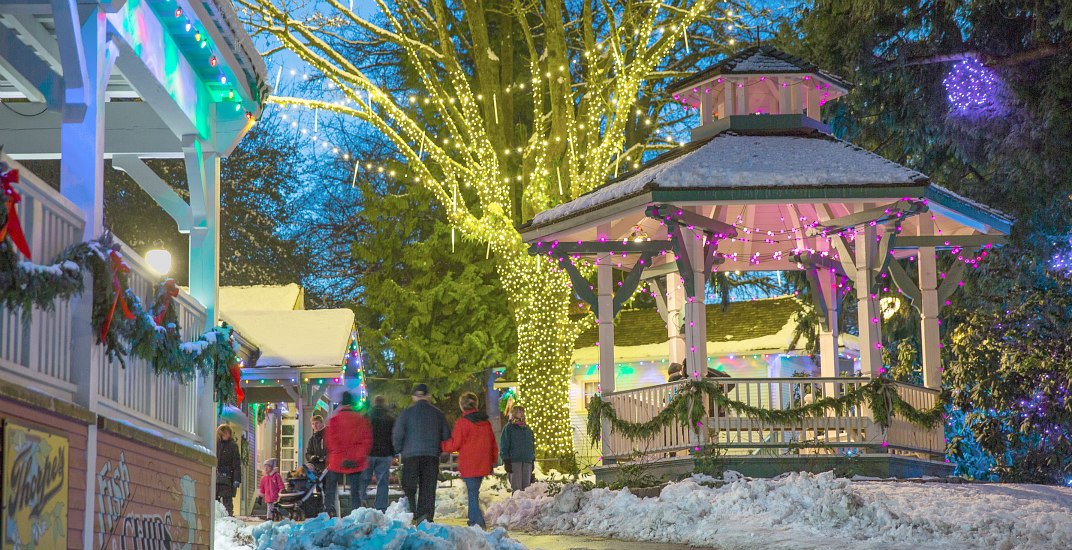 Heritage Christmas at Burnaby Village Museum offers a season of old-fashioned fun and spectacular lights for all ages to enjoy.
Stroll through the 1920s village and experience a step back in time at this wonderful winter event, presented by Concord Pacific. Appreciate the wreaths, cedar swags and lights; discover special winter and Christmas items in the window displays, step into the shops and businesses to chat to the costumed townsfolk and watch a demonstration or two.
The light displays will delight. There are life-sized figures, at a masquerade ball, dancing behind a curtain of lights. Look up, way up, to see all the lights on a huge maple tree. The globe lights in the bandstand respond to sound with ever changing brightness and colour.
Take time for a thrilling ride on the vintage carousel, pose for a picture with our unique team of reindeer and stop for a treat at the Ice Cream Parlour.
Heritage Christmas Highlights Include:
Heritage Baking
Every Sunday afternoon the aroma of baking wafts from the Farmhouse kitchen as gingerbread or shortbread cookies come out of the wood-fired oven.
Twelve Days of Christmas Scavenger Hunt
Pick up a clue card and take on the challenge. The clues are the gifts mentioned in the carol but the locations (answers) will surprise and amuse.
Father Christmas
This kindly gentleman takes time to listen to children's wishes (but only until December 23).
Entertainers including theatre troupes, musicians, carollers and story-tellers are scheduled throughout the season.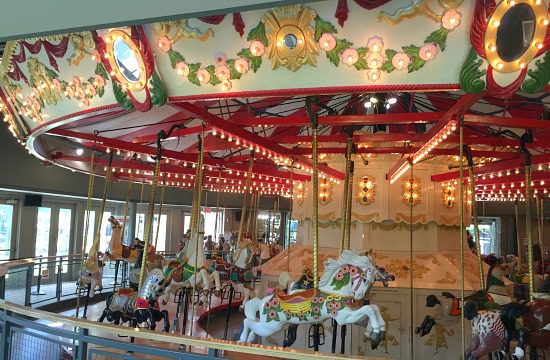 November 24 – January 4, 2019,  hours vary
Admission: free, Carousel rides: $2.65 each
More information at: www.burnabyvillagemuseum.ca
Burnaby Village Museum, 6501 Deer Lake Avenue, Burnaby, BC