With well over 1,000 different species that call British Columbia home, a wildlife viewing tour is a great way to explore this beautiful province and have memories that will last a lifetime. You'll definitely want your camera for this one!
Wildlife viewing tours can be done on your own – driving, paddling, hiking – but for the best experience, consider going on a professionally guided tour.
With so many different regions in BC, and each offering something different, a wildlife viewing tour is an adventure you can choose to do again and again. Below are some animals you'll see in the different regions:
Kootenay Rockies
Bears, elk, bighorn sheep, cougars, wolves.
Cariboo Chilcotin Coast
Along the coast you'll find a chance to see whales, grizzly bears and the rare, white Spirit Bear. Moving inland, you'll find bighorn sheep, moose and beaver.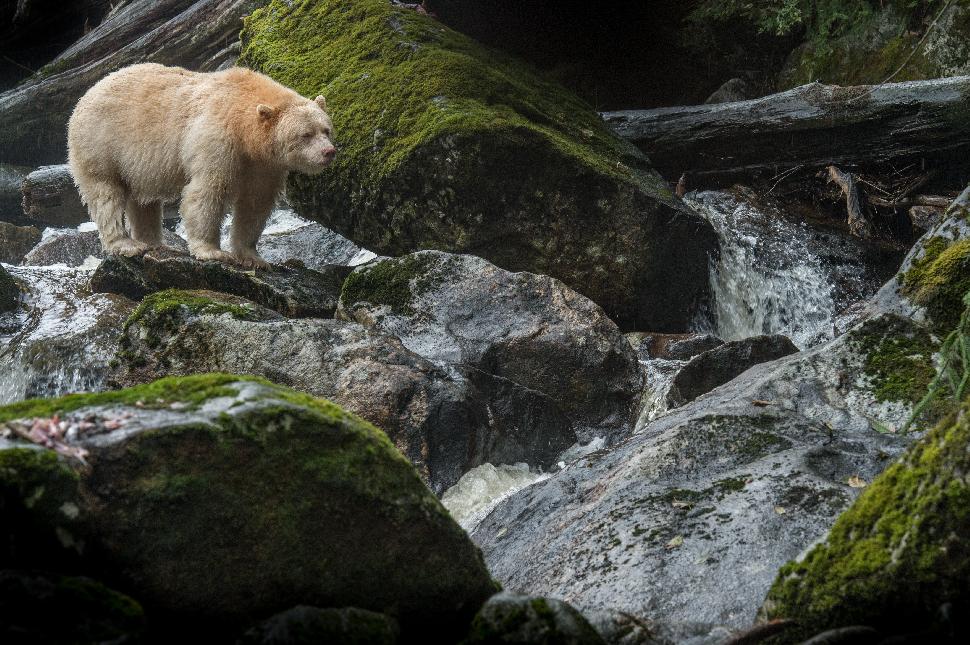 Thompson Okanagan
The Thompson Okanagan area features Canada's only desert climate. You'll find spectacular salmon runs in this region.
Vancouver Island
You'll want to head to the coast to find whales, dolphins, seals, sea lions and many other marine animals, including unique species that reside in the tidal pools. Inland, you'll find bears and deer.
Vancouver, Coast & Mountains
Visit a coastal town to watch the whales, head to Brackendale Eagles Provincial Park to catch a glimpse of stunning bald eagles, or visit other parks, such as Garibaldi or Manning Provincial Parks, to see other wildlife.
Northern BC
The northern part of BC, including Haida Gwaii, is teeming with wildlife adventures. Be sure to see Canada's only grizzly bear sanctuary and visit the Serengeti of the North in the Muskwa-Kechika area around Fort Nelson.
Vancouver
Even within the city limits, there are a lot of animals to see! Visit the shoreline or any of the urban parks, and you can find over 70,000 marine creatures all in one place at the Vancouver Aquarium.
Victoria
Marine animals and seabirds are a common sight around Victoria's coastline, as well as salmon runs and bald eagles.
Whistler
Nestled in the mountains, Whistler has plenty of wildlife to see – deer, bears and all kinds of birds frequent the area.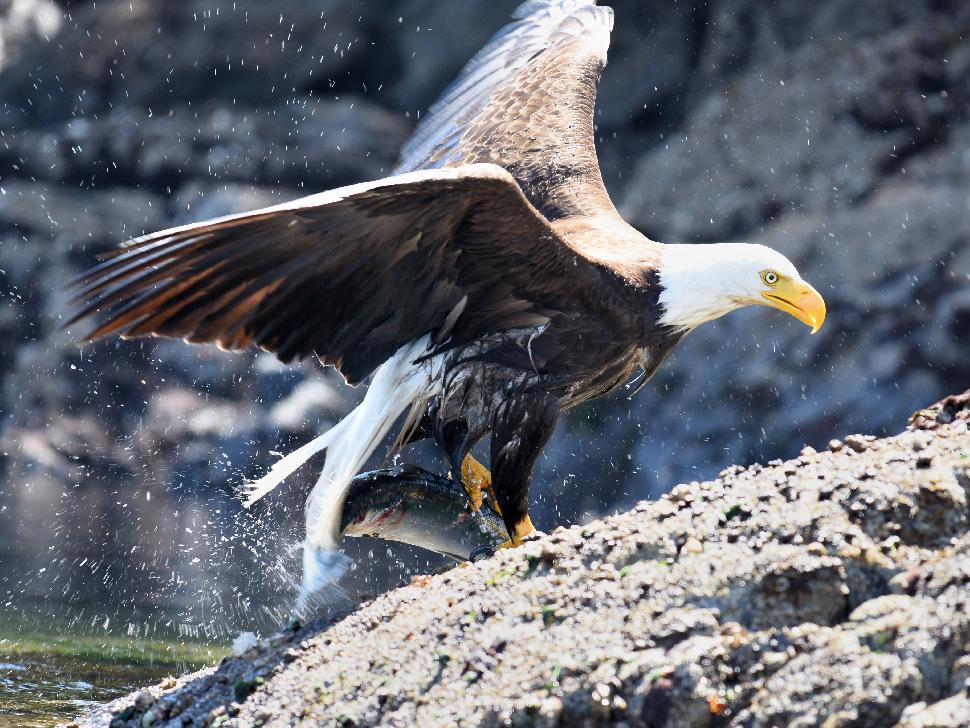 Tips for going on a self-guided wildlife viewing tour
Most animals are at their peak level of activity around dusk and dawn. Many animals are also seasonal, such as bears. Contact the visitor centre in the area you'd like to explore for information about best times and places to view wildlife, or for contact information for area guides.
Never, ever feed wild animals on your adventures. And although the animals might look cute and innocent, wild animals are unpredictable. Stay safe, and stay back.
Since animals are most active at dusk and dawn, you'll need to be extra cautious while driving.