Is it our preference to watch movies in the palms of our hands, or Netflix on our laps, that killed the drive-in movie theatre? Perhaps, but it's worth pointing out that B.C.'s urban 'fresh air cinemas' are enthusiastically attended by crowds numbering in the thousands. I suspect a shift in car culture is much to blame. After all, the first drive-in theatre opened in 1933 (in New Jersey), during an era when carhops delivered fast food meals on roller skates. Despite the waning popularity of drive-in theatres, three lonely screens still stand proudly in British Columbia. If you've never experienced the peculiar juxtaposition of a modern day CGI action flick, with the novelty of this nostalgic delivery, there's 8 short weeks of summer left to do so. Now, let's all go to the lobby.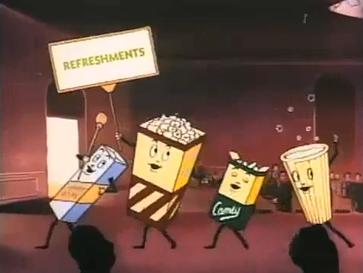 Twilight Drive-In, Aldergrove
Address: 260th Street & Fraser Highway, Aldergrove. Click here for driving directions.
Website: Click here
Schedule: 7 days a week, rain or shine from late-February to November.
Showtimes: The first movie begins at dusk (no earlier than 7:30 p.m.). Check website for exact schedule. Box office opens 30-45 minutes before the first show, and 90 minutes in advance on weekends and busier summer evenings.
Movies playing this summer:  Mission Impossible – Rogue Nation, Terminator Genisys, Trainwreck, Pitch Perfect 2, Spy, Ant-Man, Pixels, Fantastic 4, The Man from U.N.C.L.E, Vacation, Masterminds, Hotel Transylvania 2, James Bond: Spectre.
Admission: GA $12.50, senior $9.50, and children $7.50. On Tuesdays GA is $9.50 and Thursday nights are $28 per car (five persons maximum). Admission is valid for both evening shows.
Notes: No outside food, main box office accepts debit, while concession is cash only. An ATM is on site.
The Starlight Drive-In, Enderby
Address: 5341 Highway 97A, Enderby (south of town)
Website: starlightdrivein.ca
Schedule: 7 days a week from June 19 – September 6th, with the 2015 season ending in late September.
Showtimes: 8:45 p.m. & 11 p.m. Gates open at 6:15, concession starts at 6:45.
Movies playing this summer: The Man from U.N.C.L.E, Terminator Genisys, Magic Mike XXL, Self/less, Underdogs, Ant-Man, Vacation, Pixels, Mission Impossible – Rogue Nation, Jurassic World, Trainwreck, Inside Out. See their Facebook page for updates.
Admission: GA $10, children 4-12 $6 and children younger than 3 are free. Thursday night is family night, priced at $25 per car. Admission is valid for both evening shows.
Notes: The concession is cash only while the box office accepts debit and cash. The line can become lengthy so cash is suggested.
Park Drive-In, Prince George
Address: 9660 Raceway Road, Prince George
Website: parkdrivein.com
Schedule: Friday, Saturday and Sundays, rain, shine or snow. The 2015 season concludes sometime between mid-October to mid-November, depending on weather.
Showtimes: First movie starts at dusk (9:45 p.m or later), gates open at 8:30.
Movies playing this summer: The Gallows, Terminator Genisys, Minions, Trainwreck, Ant-Man, and Inside Out. Movies are determined only two weeks in advance. Check the website for schedule updates.
Admission: 13 and older $12.50, 6-12 $7.50, children 5 and under are free.
Notes: Tune into 107.7 FM to play movie audio in your car, no pets allowed. Main box office accepts debit. Admission gets you into both movies. No outside food is permitted. Kart racing and mini golf are on site.