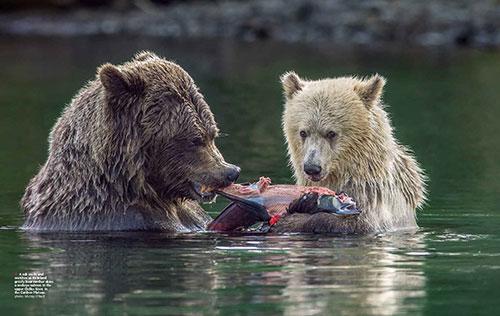 Recently O'Neill returned to the region to find the cub again and was pleased to report that he didn't leave disappointed. He located the bear, now a juvenile, foraging for spawned-out sockeye alongside its mother.
"I was really impressed at the size and how independent the cub's behaviour was," says O'Neill. He watched it forage widely and actively chase and catch fish in the shallows, as shown here: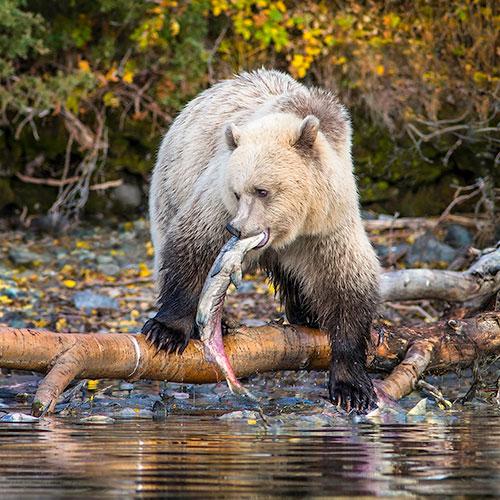 "It is always exciting to be able to photograph grizzly bears and after doing this for some forty odd years it has not lost its magic or excitement. . . .The survival rate for grizzly bears cubs is generally accepted as 50 percent, so seeing a specific, still young cub, the second year is very gratifying," he says.
For more on bears see "The secret lives of bears" written by Jude Isabella, in the Fall 2013 issue.