Craigdarroch Castle
Originally home to coal baron Robert Dunsmuir and his wife, Joan, along with their 10 children, Victoria's Craigdarroch Castle hosted the March sisters nearly a century later in Little Women (1984); the on-screen portrayal of Louisa May Alcott's literary classic. The castle is now a National Historic Site and is open year-round to give visitors a glimpse of privileged life in the 1890s.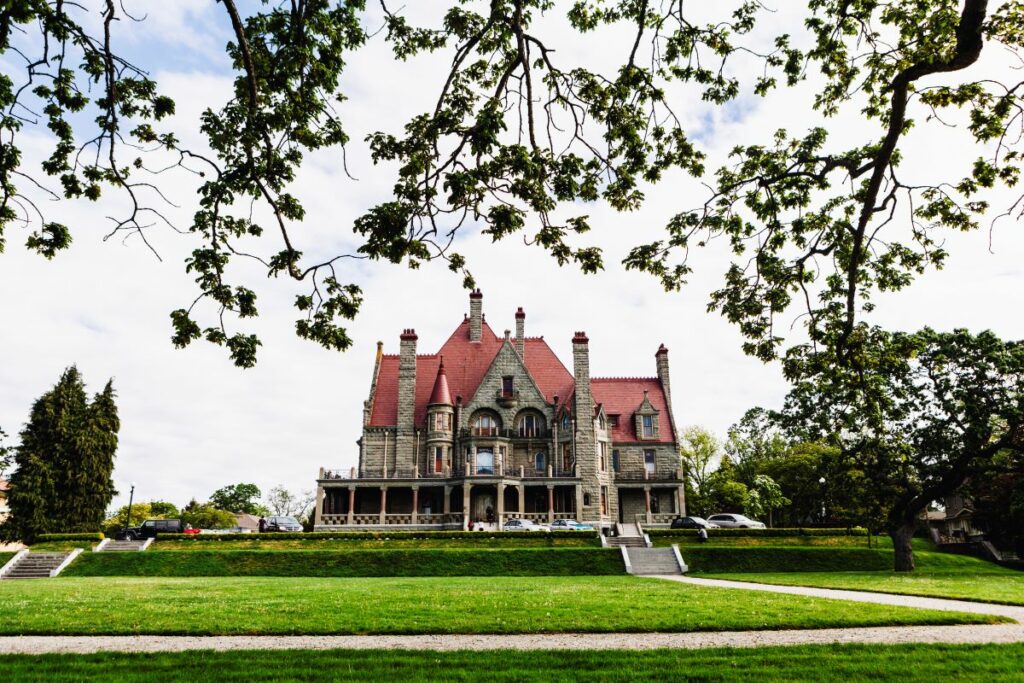 Goldstream Provincial Park
Despite its destruction in the 2014 Godzilla film, the E&N railway trestle still stands in Goldstream Provincial Park—one of many filming locations in the province. As an aside, the film's military operations were based out of Nanaimo's Cambie Pub, while Vancouver's BC Place Stadium served as an emergency shelter. The Vancouver Convention and Exhibition Centre also posed as the terminal in Honolulu International Airport, while sites in Golden Ears Provincial Park, New Westminster, Coquitlam and Richmond also make brief appearances.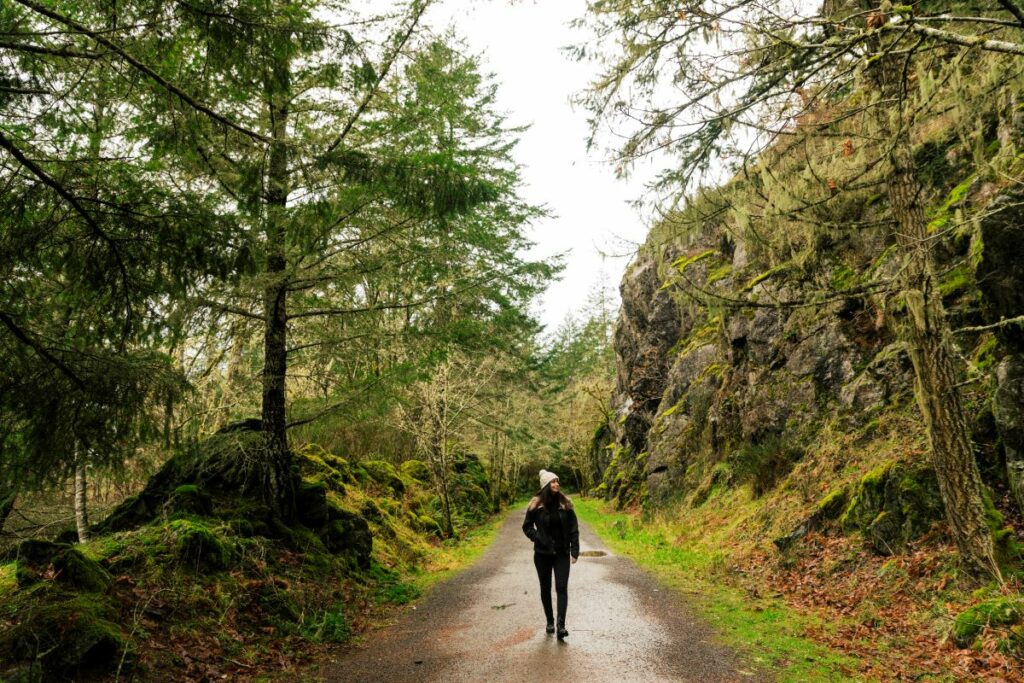 Hatley Castle
Even if you haven't visited the National Historic Site at Victoria's Royal Roads University, there is a good chance you've seen Hatley Castle before. Home to Smallville's wealthy Luther family, and the Queen Mansion in the hit series Arrow, this is also the exterior of Xavier's School for Gifted Youngsters in some X-Men and Deadpool movies.
Steveston
This little village on the tip of Richmond's Lulu Island is no stranger to the screen. Its quaint storefronts, picturesque surroundings and historic sites are the backdrop to the blockbusters Overboard (2018), War for the Planet of the Apes (2017), Deadpool (2016), Charlie St. Cloud (2010) and the "Japanese" village in Godzilla (2014), to name a few. Perhaps its biggest role, Steveston plays the town of Storybrooke in ABC's hit show Once Upon a Time, with Moncton Street appearing front and centre.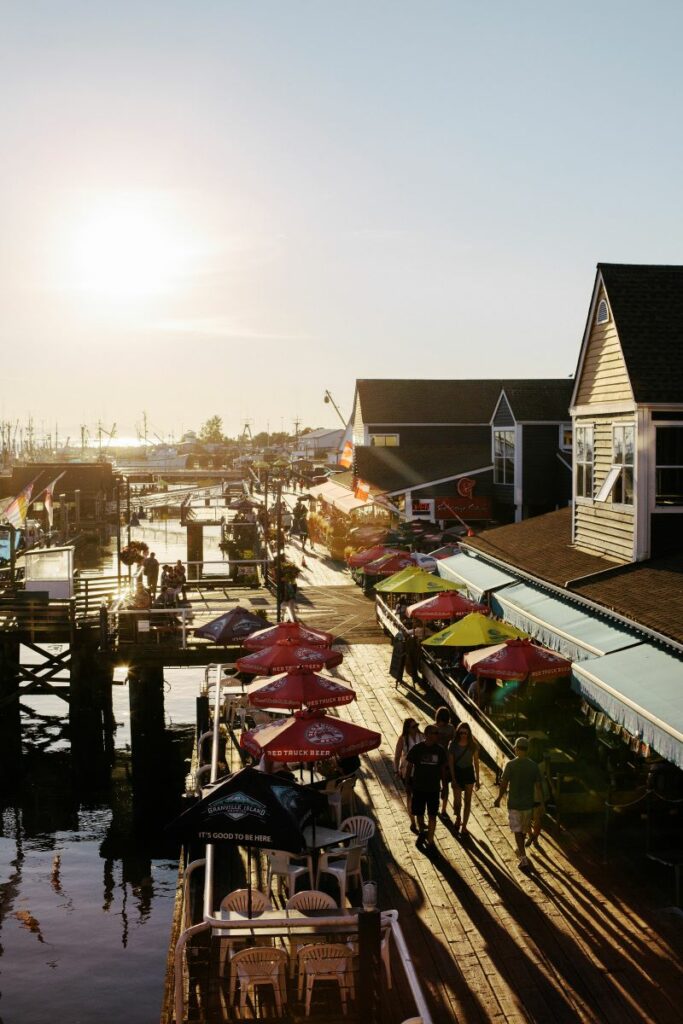 Ucluelet
This charming municipality on the west coast of Vancouver Island plays an Alaskan fishing town in the Superman reboot Man of Steel (2013), which also showcases Nanaimo and Mount Seymour Park.
Coquihalla Canyon Provincial Park
The dramatic rock cliffs along the Coquihalla River can be seen in Shoot to Kill (1988), The Adventures of Yellow Dog (1995) and, more famously, Rambo: First Blood (1982). Rambo clutches to the cliff-side of "Chapman's Gorge," better known as the Othello Tunnels off-screen, is spotted soaring over the nearby town of Hope's Third Avenue train tracks in a police chase and seen speeding down Hudson Bay Street—just a few of the film's locations in the lower mainland.
If you're a horror fan you might also recognize Coquihalla Canyon's rocky forests from Cabin in the Woods (2011), although the creepy cabin is actually Secret Cove Cottage—a rental accommodation tucked away in the trees of the Sunshine Coast.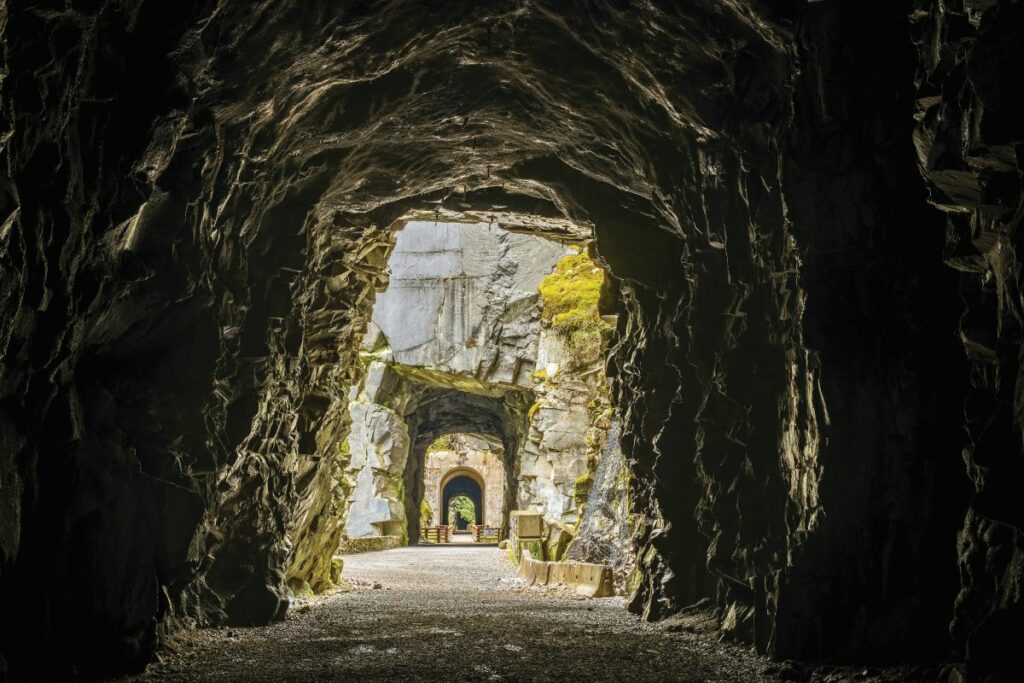 Tofino
Tofino's temperamental weather, spring storms and serious swells make the perfect set for the teen drama Twilight: New Moon (2009). In fact, BC's lush, misty and forested landscapes appear throughout the series. The 2009 movie was filmed at Tofino's rugged South Beach in Pacific Rim National Park Reserve and Incinerator Rock at Long Beach. Other movies filmed in this surfing mecca include War for the Planet of the Apes (2017), The Big Year (2011) and the comedy-horror movie Come to Daddy (2019).
Cypress Mountain
West Vancouver's peak can be seen in the mountain scenes of Fantastic Four (2015) and as a helicopter landing site in Godzilla (2014).
Pinecone Burke Provincial Park
Filmed primarily around Vancouver, Battlestar Galactica (2004-2009) used the old-growth forests, alpine lakes and remaining icefields of this north-shore-mountain park as forests on the planets Caprica and Kobol.
Buntzen Lake
Anmore's BC Hydro Reservoir is popular for its picturesque views, sandy beach and shoreline hiking trails, and can get quite busy on a sunny day being only 30 kilometres from downtown Vancouver. But there is a dark side to this lake of many names… one where Stephen King's imagination is brought to life. Its powerhouse, once home to Pennywise the clown in It (1990), has been the site of eery drownings and terrible events in the fictional TV series Psych (Dual Spires Lake), Supernatural (Lake Manitoc) and The X-Files (Lake Okobogee), which were all filmed throughout BC's Lower Mainland. The lake also appeared in BC's Smallville (Crater Lake), Stargate SG-1 (Planet Nassya) and, on a lighter note, in the 2007 comedy Hot Rod.