In the Spring 2014 issue we paired images from our archives with modern-day images of the same locations. Readers responded with their own vintage photographs:
Observation car
I enjoy your magazine. I will be 84 in October. The first photo shows my sister and me in the old Hells gate in the canyon around 1940. On the streetcar I am on the back left corner, then my mother, sister, and dad. [This photo of the "B.C. Electric Rly Co. Observation Car" is dated August 14. 1940.]
Walter Nicholls
Salmon Arm, BC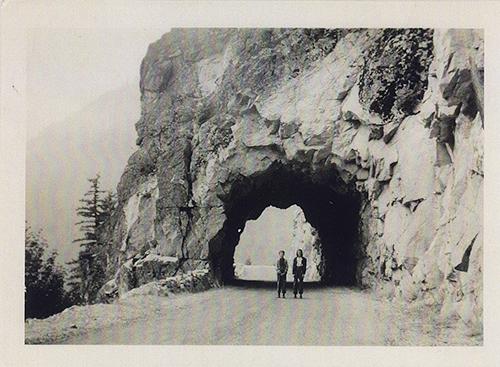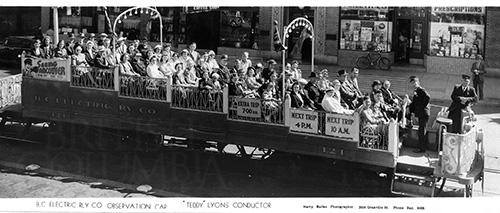 Vancouver scene
The attached photo is for your interest. This picture of Vancouver was taken in June 1959 when I was living in Vancouver. There are still magazines dated 1999 in my library; the magazines were then named Beautiful British Columbia. The British Columbia Magazine is still delivered to my home and enjoyed by all family members.
Margaret Sadler
City Beach, Australia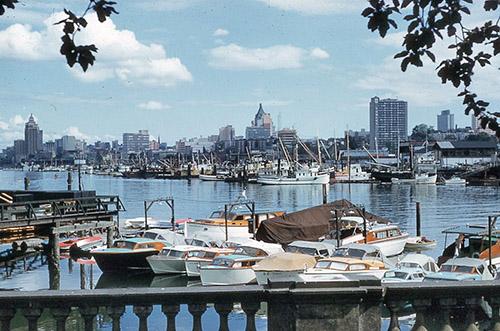 Queen Elizabeth park
I attach a photo that I took in 1960 of Vancouver from the newly created gardens at Queen Elizabeth Park. Note that the building at the right side of the photo is of the Vancouver General Hospital and that the Burrard Bridge can be seen in the distance. Should you have any recent shots from this location, the difference is amazing.
Al Westnedge
Qualicum Beach, BC