Best known for its wine, beer and cider, British Columbia has another trendy beverage industry on the rise—specialty coffee. Whether you're a regular at one of these spots or you've never tried specialty coffee, this guide will direct you to your new favourite spot to refuel or just relax.
Rooftop Coffee Roasters
Fernie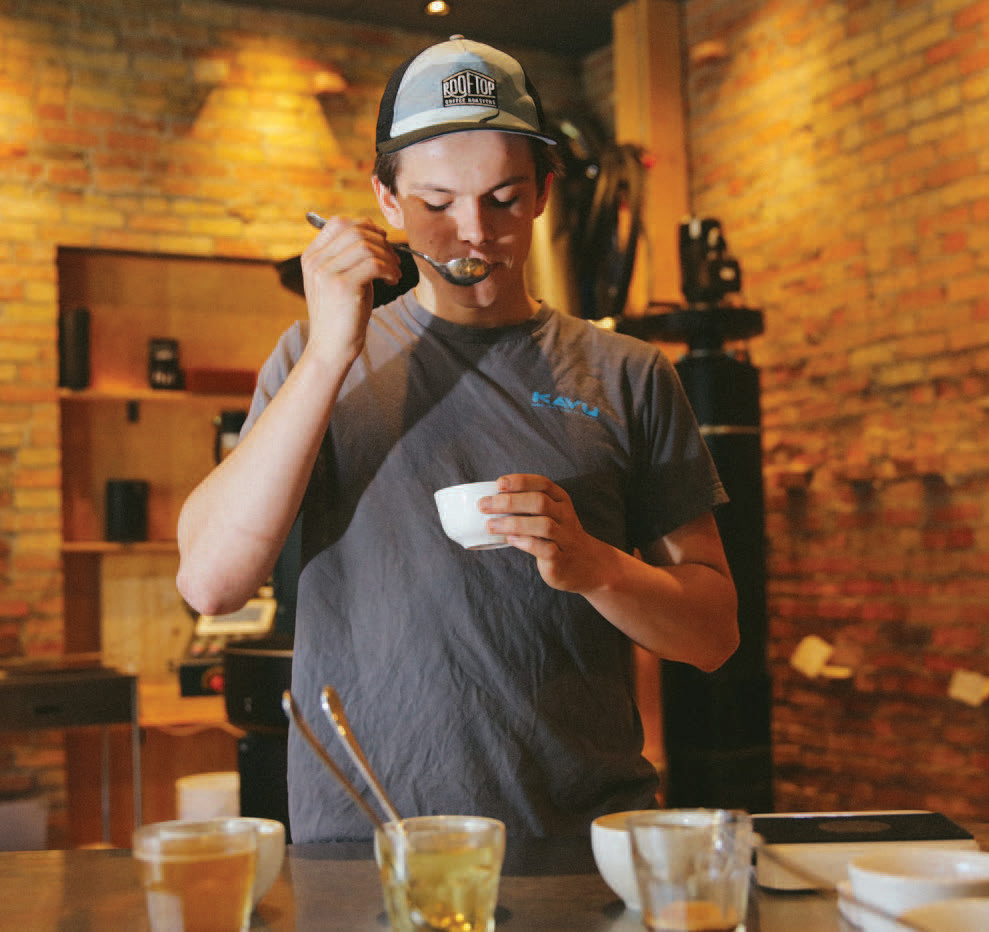 Starting off in the specialty coffee industry by roasting as a hobby from home is fairly common, but co-founder and roaster of Rooftop Coffee Roasters Keegan Street took that idea to new heights—literally. Street began roasting while he was in high school from the rooftop of his family home in Fernie, so when his coffee company was coming together, the name "Rooftop" seemed like an obvious choice. The roastery has now been around for five years, and Street has upgraded his roaster to something a bit more suited for higher volume roasting.
As a family-run business, Rooftop Coffee Roasters is a labour of love. The hand-stained plywood boards lining the walls and the original micro-roaster sitting in the shop both contribute to the shop's cozy, comfortable atmosphere. Rooftop's values revolve around making specialty coffee approachable and accessible. As a young coffee professional, Street strives toward the company's slogan and aims to make "good coffee for everyone."
When visiting the café, Street recommends trying a coffee flight to test out three small pour-overs to experience a little bit of every roast they offer. The roaster offers coffee from a farm in Costa Rica that is carbon neutral and is doing research on climate-resistant varieties of coffee to ensure that coffee stays with us through climate change. Currently, Rooftop is offering a Costa Rica Red Honey Processed coffee that is both climate resistant and delicious.
Where the Pros Go
Rooftop Coffee Roasters visits Modus Coffee Roasters in Vancouver's Mount Pleasant community any chance they get to grab a simple, balanced light-roast coffee.
Drumroaster Coffee Company
Cobble Hill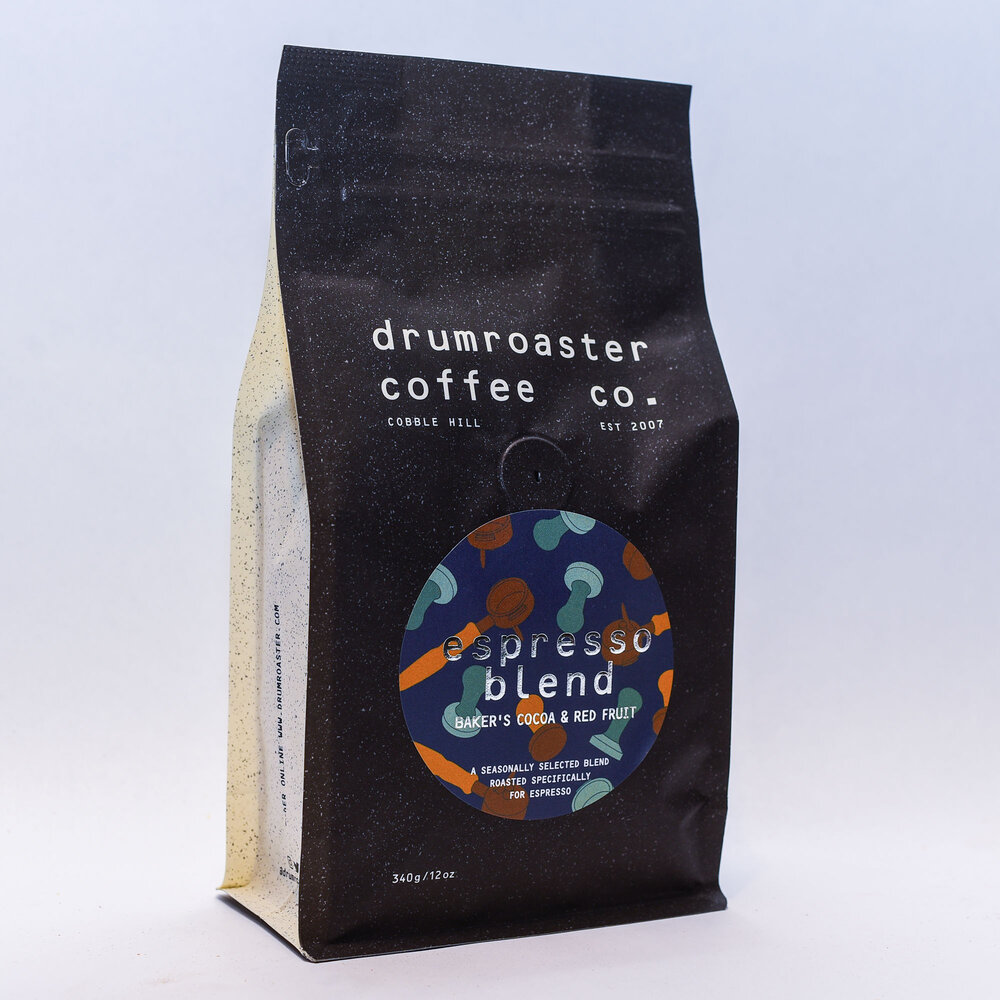 Family-run Drumroaster Coffee Company operates out of a welcoming, neighbourly suburb in Cobble Hill, just north of Victoria on Vancouver Island. The unassuming shop is in a strip mall with no flashy signage, making it a true "if you know, you know" café.
Since head roaster Carsen Oglend and his family first entered the local coffee scene in 1994 with their previous business, Serious Coffee, they have noticed how innovative coffee in BC has become. Eclectic shops and roasters alike have been taking the experimental coffee scene by storm. "There's no book on how to run a shop," jokes Oglend, while speaking highly of the BC coffee community. "We all start off winging it and figure it out from there."
Oglend works very closely with producers to ensure there is mutual understanding of good coffee. The quality of their coffee is undeniable, especially upon visiting their shop. Try an Americano when you visit and experience their artfully roasted espresso, or take home a package of their coffee sachets, which are tea bag style coffee packs—perfect for coffee on the go.
Where The Pros Go
Drumroaster Coffee Company recommends Bows and Arrows, one of the specialty coffee pioneers in BC. Bows and Arrows has been roasting quality coffee for years out of their café and roastery in Victoria.
Luna
Vancouver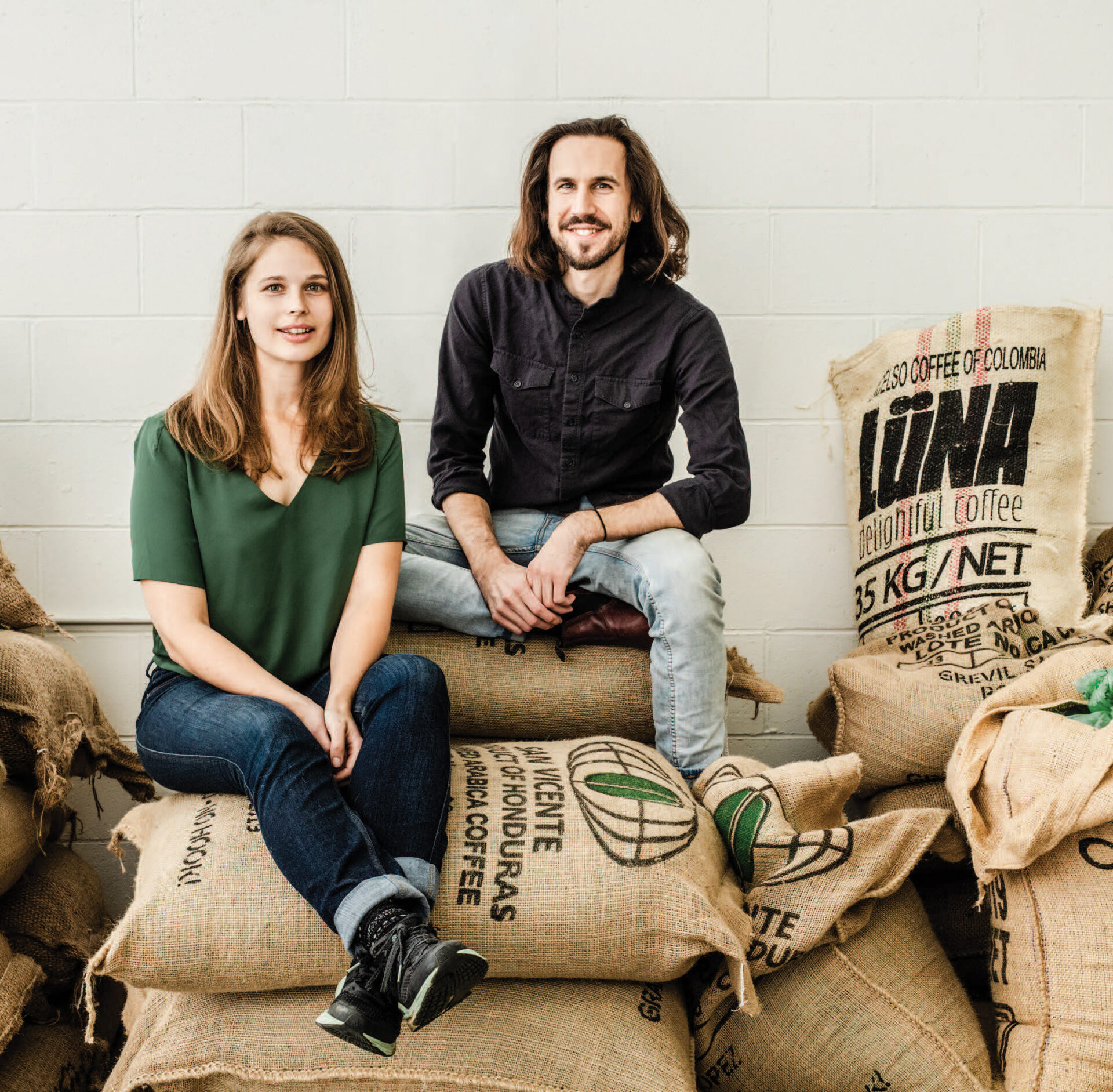 Another coffee company working closely with their farmers is Luna, a roastery based out of East Vancouver. Luna came to be in 2017 as a project started by Laura Perry and Nate Welland—a couple with decades of combined experience in the coffee world.
Perry and Welland get creative with light-roast coffee that focuses on the inherent flavour of each bean. They have a passion for buying good coffee to roast, and pride themselves on having wonderful working relationships with their farmers. "Soil health, varieties of coffee plants and elevation are what makes a good cup of coffee in the end," says Perry. The co-founders have made an intentional choice to stay as a small roaster, to keep their farmers paid fairly. "We never want to be in a position where we can't pay an appropriate amount for coffee."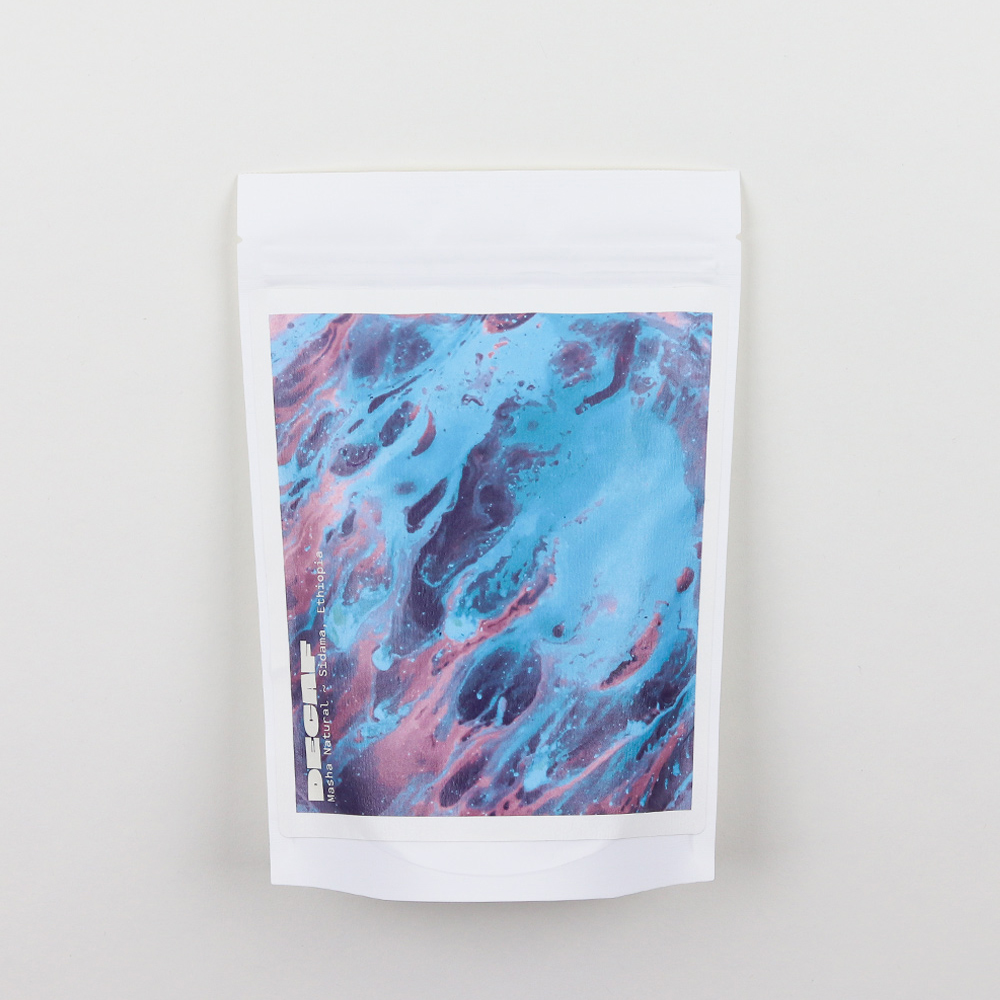 You can find their colourful bags of fruity, juicy coffee online, where they offer a monthly coffee subscription, but it is also available in many multi-roaster shops across BC. Try a coffee from their playfully named Juicebox Series to experience fruity, sweet and pleasantly acidic coffee like you've never tasted before.
Where the Pros Go
Luna Coffee recommends Harken, who serves their own bright, experimental coffee in Vancouver's Downtown Eastside with a variety of brew methods.
Beachcomber Coffee
Gibsons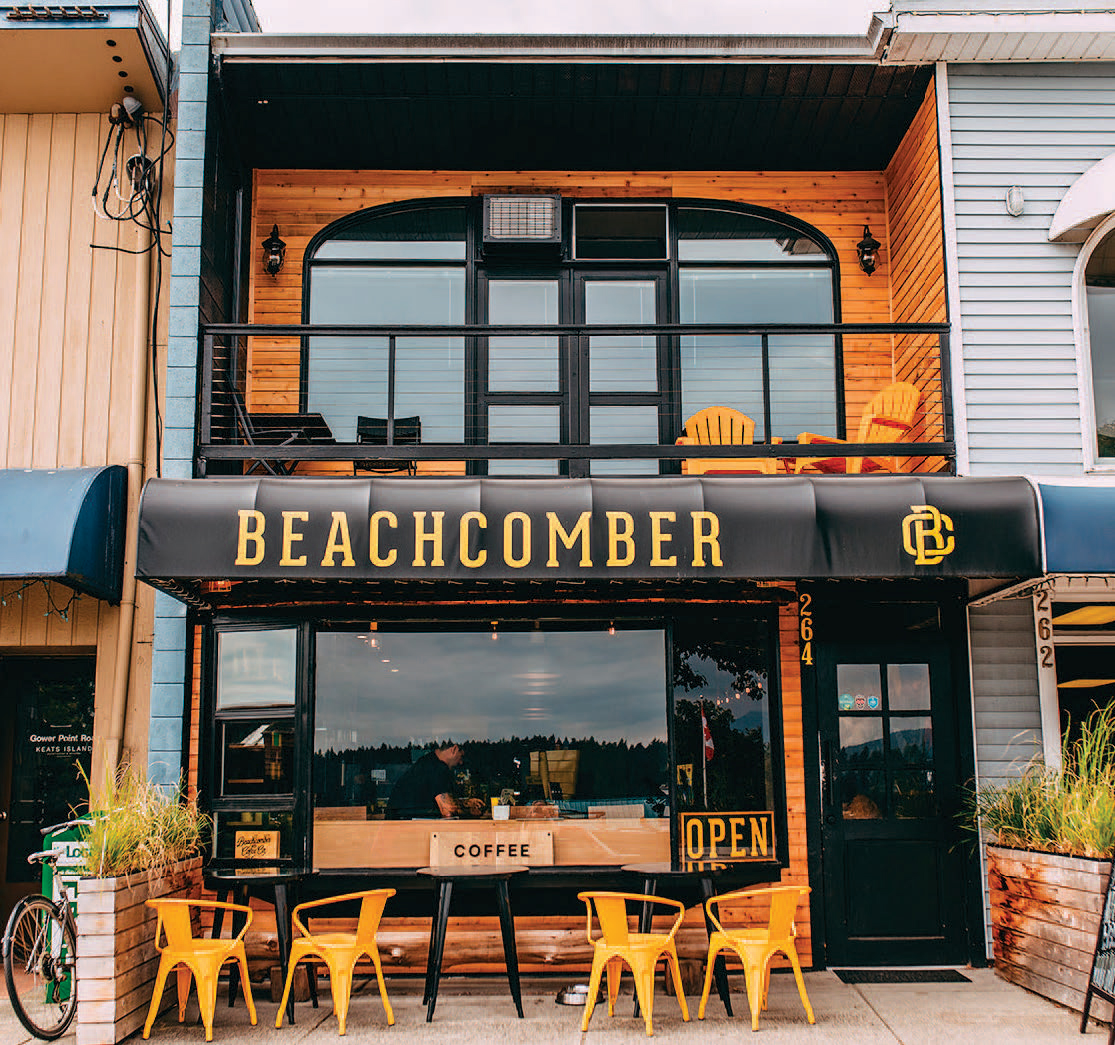 Similarly offering the best of both worlds, Beachcomber Coffee in Gibsons offers delicious coffee and gorgeous accommodations upstairs from their bustling café. Book their "Bed and Beachcomber" for your next Sunshine Coast getaway to ensure wonderful coffee is never more than a few steps away.
Beachcomber's "Sunshine Coast Vibes" are immaculately curated. The café is located close to the water in downtown Gibsons, showcasing West Coast inspired art on the bare brick walls. The interior of the café is embellished with pops of their signature sunshine yellow branding in the bags, the chairs and even their espresso machine, creating a cheery and welcoming space.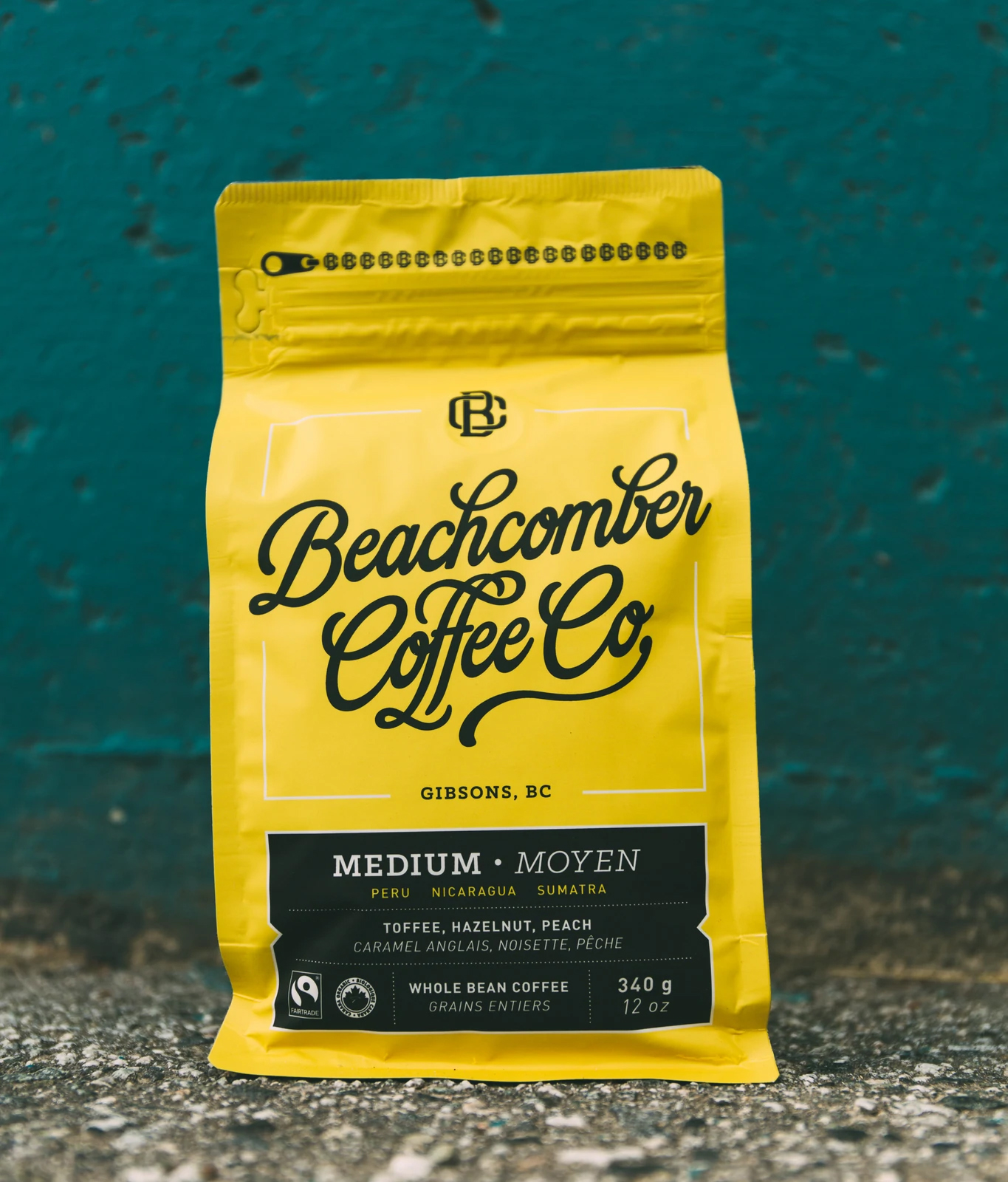 Martin Derosiers, the founder of Beachcomber, suggests trying out a coffee flight while visiting the café for the first time. The flight comes with a cortado, a cup of drip coffee, an espresso and a glass of cold brew, offering the perfect starter pack to Beachcomber's coffee. If you're lucky, you'll visit on a day where their sister company, Deadly Doughnuts is popping up, offering vegan doughnuts so tasty you'll question if they're even plant-based.
Where the Pros Go
Beachcomber Coffee admires The Garden Strathcona for its lush, plant-filled interior, delectable pastries and quality-made coffee from Argo Roasters.
House of Funk
North Vancouver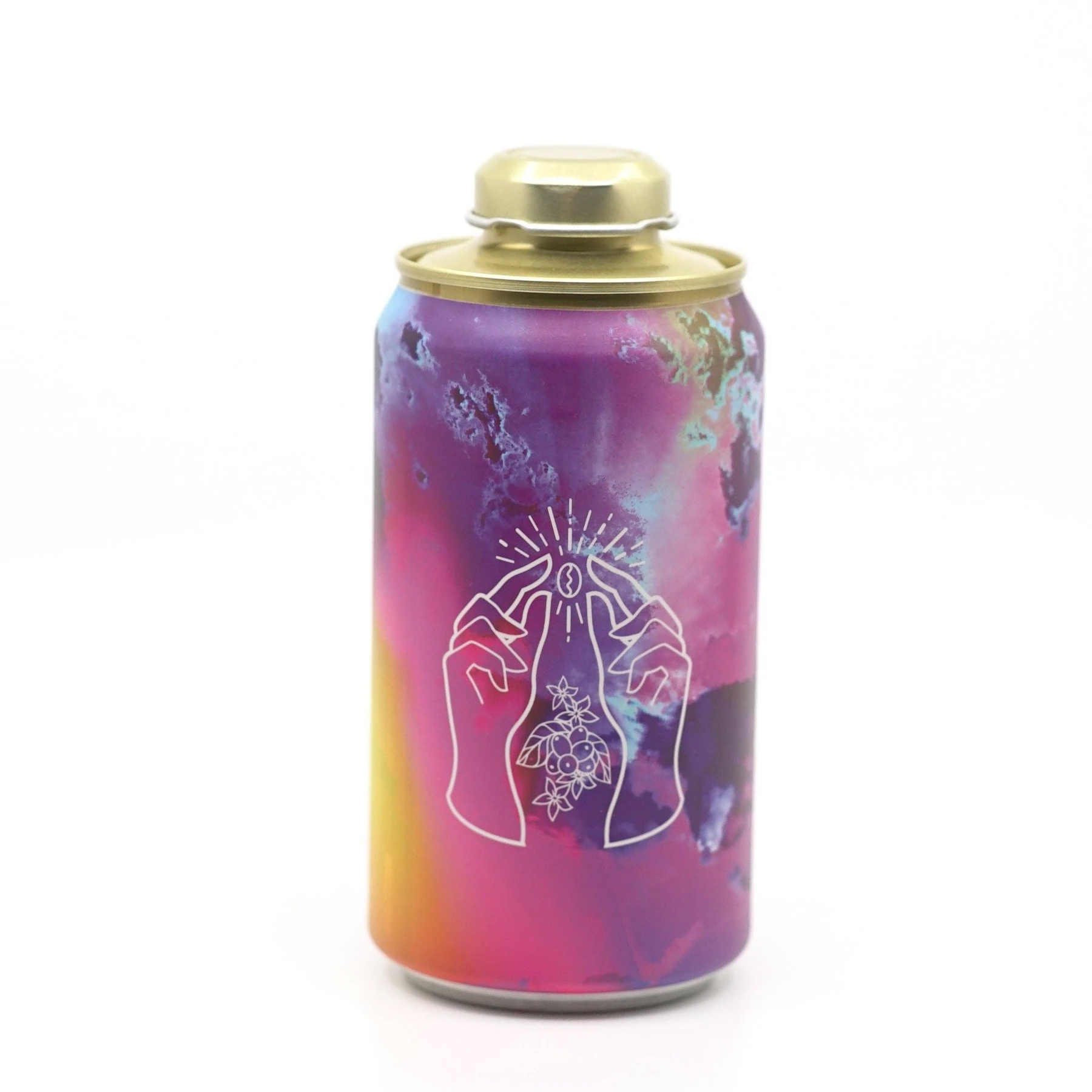 Residing in the up-and-coming brewery district in North Vancouver, House of Funk offers the best of both worlds, operating as both a coffee roastery and brewery. The combination café and tasting room opened in 2019 and boasts colourful lighting, graffitied walls and a brightly coloured menu. Their coffee beans are sold in canisters resembling beer cans with tie dyed art covering the outsides of each roast they offer.
The head roaster, Ann Hnatyshyn, experiments with funky forms of coffee processing. "I like to take advantage of my access to bourbon and wine barrels," Hnatyshyn explains, as she proudly describes her current project of aging green Guatemalan coffee in a rye barrel.
When stopping by for a coffee, try out their nitro cold brew on-tap to experience a coffee with a creamy mouth-feel and lots of chocolate and cherry tasting notes.
Pair it with a croissant or cookie from Vancouver-based commissary Butterboom Bakery for a mouth-watering experience.
Fernwood
Victoria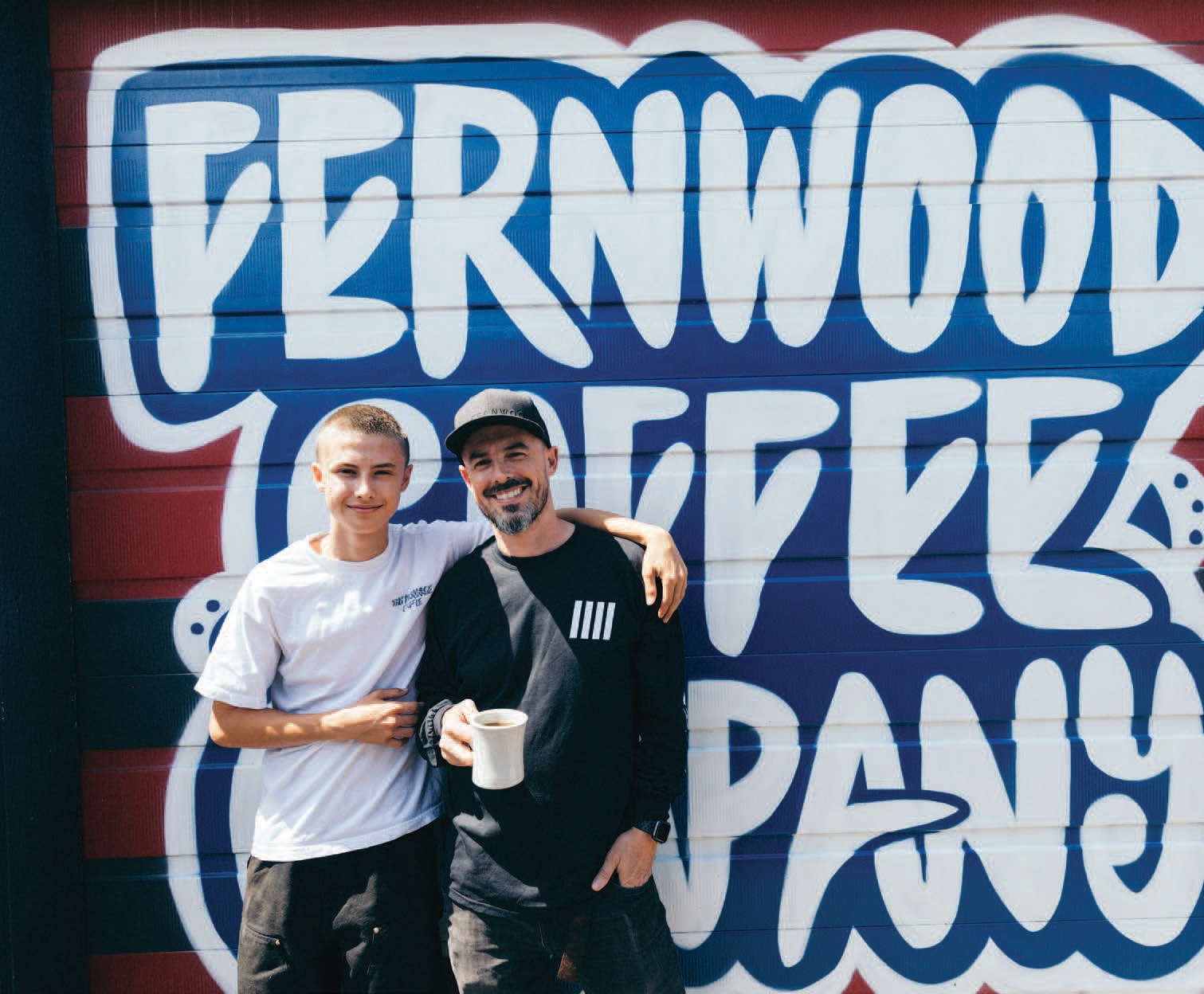 Ben Cram and his wife Terra Owaga, co-owners of Fernwood Coffee Company, took over Parsonage Café in Victoria's North Park neighbourhood after being regulars there for years. Cram, an experienced chef with exactly zero coffee knowledge at the time, planned to reopen the space as a lunch spot until he discovered the previous owners had left some coffee roaster bags of green coffee and very basic roasting instructions in the basement of their space. With a drive to learn more about coffee, Cram began tinkering with the roaster, and the rest is history. Cram aims to keep the old vibe from Parsonage alive with the atmosphere and values of Fernwood. There are plenty of communal picnic benches to meet at and old-style booths to get cozy in at the family-friendly café.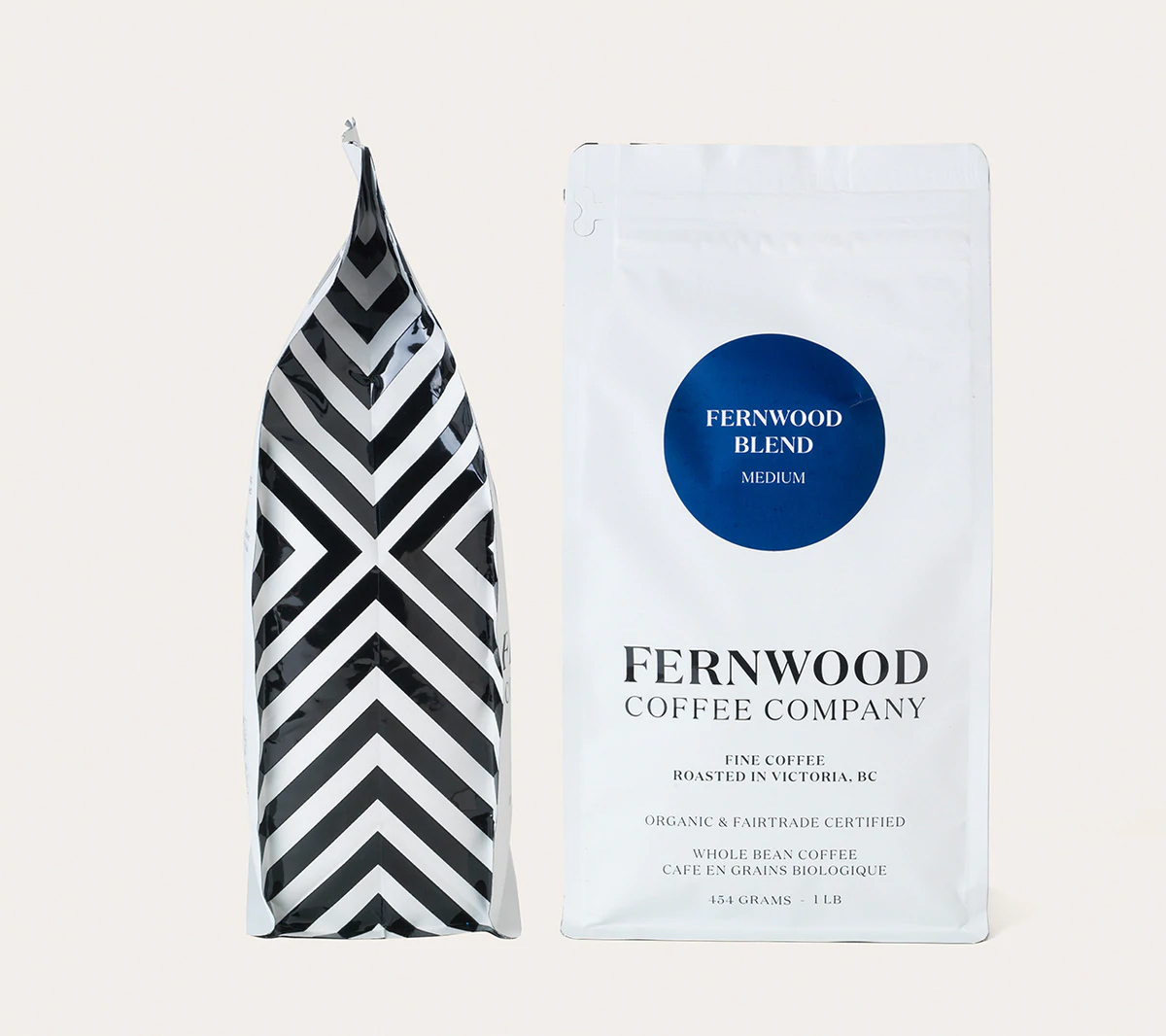 When visiting this neighbourhood spot, try their signature carbonated cold brew or coffee cream soda for a sparkling sweet treat that will surely make your day. "We want people to leave happier than when they arrived," Cram explains. "We care for each other, we care for guests, we care for our community and we care for our vendors."
Where the Pros Go
Fernwood Coffee visits Coffee Shack in Ladysmith often for a tasty cup of coffee and a scoop of house-made gelato.
Foglifter
Shawnigan Lake & Vancouver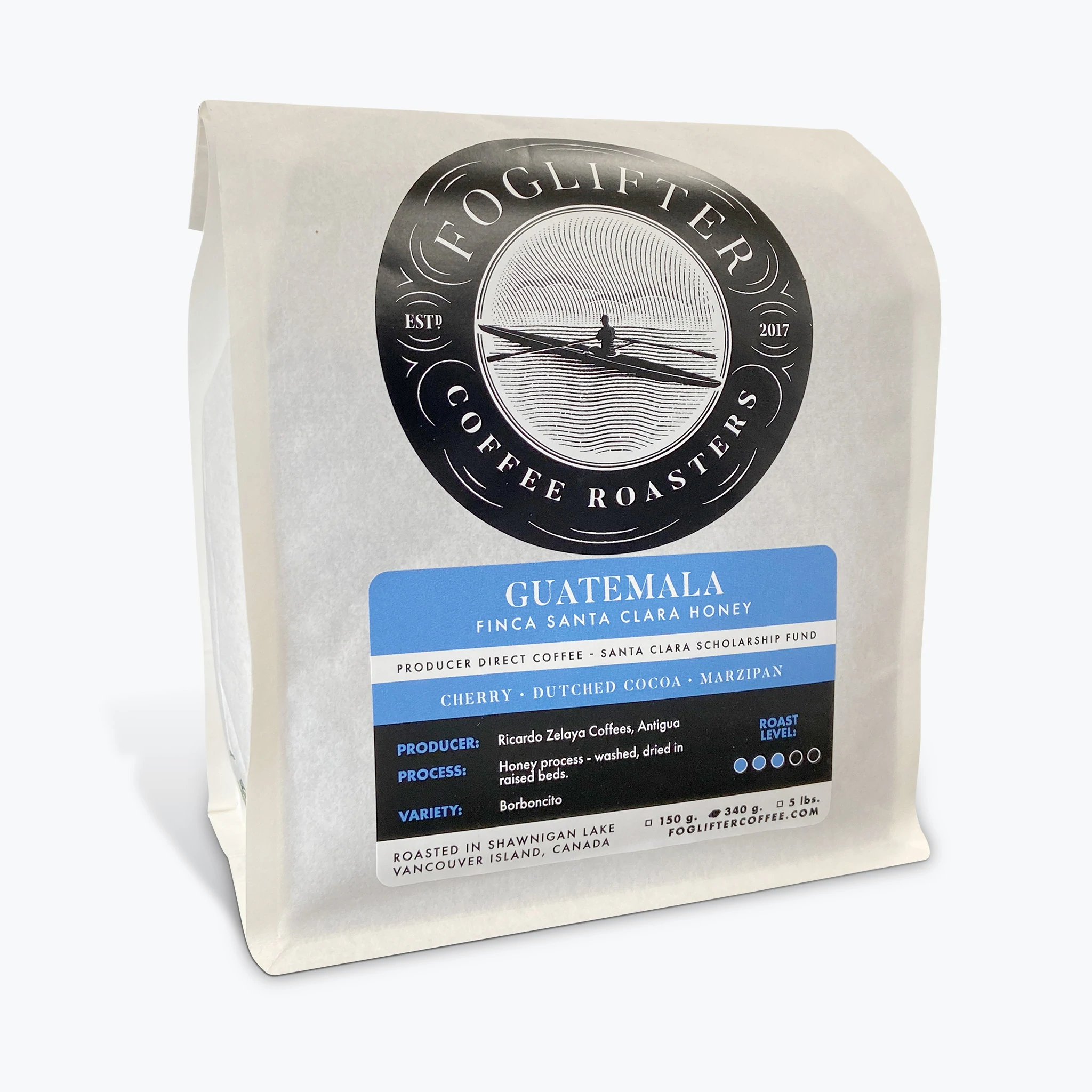 For a taste of the island in Vancouver, try Foglifter Coffee Roasters. The company roasts out of their micro-roastery in Shawnigan Lake, and just opened a brand-new café on Vancouver's bustling Main Street.
Foglifter's approach to coffee is centred around hospitality and kindness toward customers and farmers alike, explains head roaster and co-owner Amanda Nicoletti. "We want to shorten the distance between a cup of coffee and who grew it," Nicoletti says. Foglifter makes genuine connections with their coffee farmers, ensuring good quality coffee from every crop they harvest.
The café's interior is reminiscent of a cozy cabin, with a warm and inviting atmosphere. Pop in to try Nicoletti's favourite drink, a cortado, which consists of equal parts steamed milk and freshly pulled espresso. The flavour of the coffee isn't overpowered by the milk with this ratio, providing a decadent, creamy coffee. Be sure to pick up a slice of their house-made carrot cake or a freshly baked muffin to pair with your cup of joe while you're at it.
Where the Pros Go
Foglifter Coffee frequents Bean Around the World. With multiple locations around the Lower Mainland, Bean Around the World serves delicious coffee, ethically sourced from community based cooperatives.
Bright Jenny
Kelowna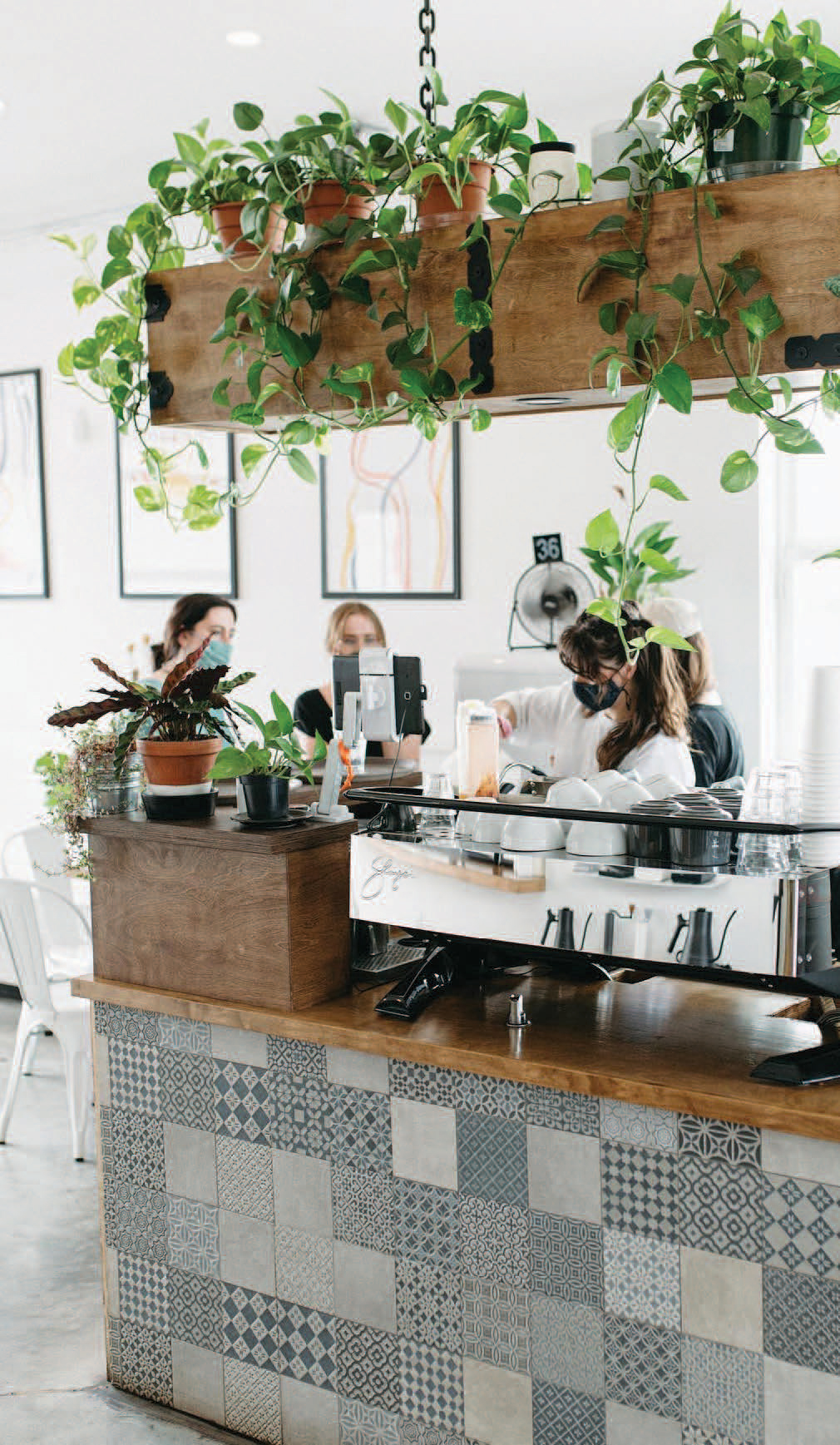 Named after the owner's wife, Bright Jenny Coffee Roasters started their business in a converted camper van turned coffee truck at a local farmers market in 2015, and quickly opened a shop in 2017 after upgrading their roasting equipment.
The atmosphere of the shop is something Dave Upshaw is extremely proud of, describing it in one word: kind. "We didn't want to be pretentious or confusing, like some specialty coffee shops we've all experienced. Our staff want to get to know you, we have a simple, understandable menu and a homey atmosphere," says Upshaw.
Upshaw recommends trying a deconstructed latte upon your first visit to the café, which includes a shot of espresso, a cup of steamed milk and a cup to combine them in. This offering allows customers to experience their espresso black to experience how it stands alone, and how it pairs with steamed milk. Bright Jenny's coffee is known to be crisp, light and full of shiny, exciting flavour.
Where the Pros Go
Bright Jenny speaks highly of Nemesis Coffee in Vancouver, a café that has just recently started its own roasting program. Staffed by some of the best baristas in the industry, Nemesis offers excellent coffee alongside some incredibly intricate desserts.
Dancing Goat Coffee Company
Williams Lake
After years of trying to find specialty coffee locally, Isaac and Christie Steward decided to do it themselves and bring delicious coffee to Williams Lake through Dancing Goat Coffee Company.
The two took their business live in 2013 and have been roasting ever since. Dancing Goat roasts using a hot air roaster, a much less common form of roasting compared to the traditional natural gas drum roasting that dominates the industry today. The hot air roaster allows Dancing Goat the ability to highlight the flavour of the coffee bean much differently than typical roasters.
The Stewards are proud to produce small batch, freshly roasted, direct-trade coffee for their customers. Isaac's recommendation out of their expansive list of roasts is the Guatemala Antigua Santa Clara, a coffee offering a note of cherry with a warm, clean finish. Christie's go-to is the Columbia Huila, a rich, smooth cocoa like dark roast. Although they don't have a café, Dancing Goat's coffee can be purchased online or at certain retailers in Williams Lake.
Where the Pros Go
Dancing Goat Coffee frequents Origins Coffee on Granville Island whenever they visit from the north. Origins serves as a purchasing point for a bag of coffee to-go and as an education centre on specialty coffee for baristas and the general public alike.