As COVID-19 restrictions ease, BC's parks, trails and various outdoor activities offer a welcome getaway. And while the temptation to "escape" to these places is stronger than ever, it seems everyone has the same idea. In order to truly escape the crowds, consider travelling a little farther.
In Stewart, BC, you'll find world-class views and wild, wide-open spaces. Bordering Alaska, the historic gold rush town is home to only 500 residents, and although small and remote, you'll find lots to do with some of the best scenery in North America.
Here are 8 reasons to start packing the car!
1. Glaciers, Waterfalls and Picture-Perfect Views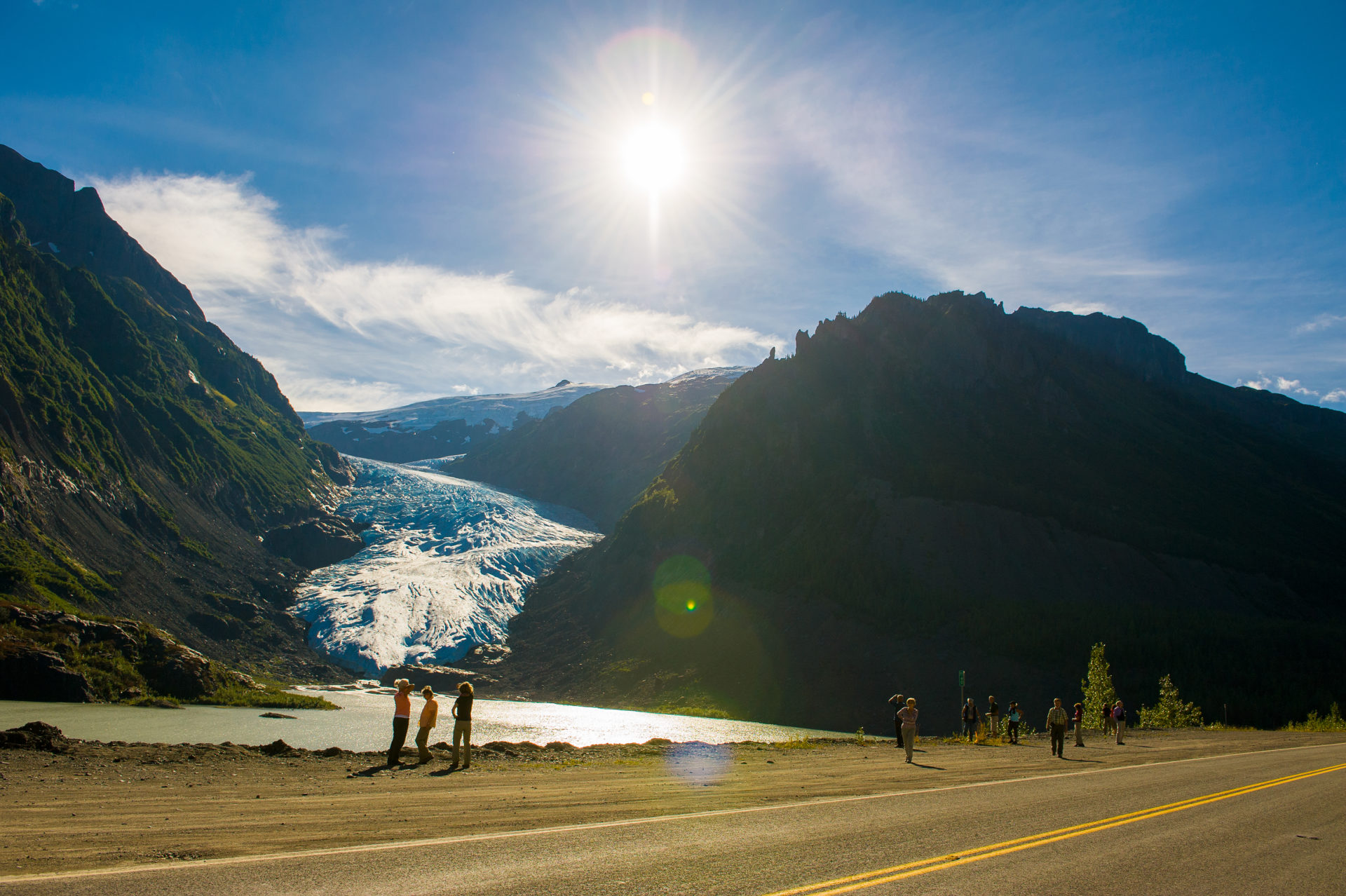 Tall trees, glacier-capped mountains and the ocean at your feet… what more can you ask for? Sure, the northern town may seem like quite a trek, but in this case, it really is about the journey as much as the destination.
Wrapped in the Cambria Ice Fields and BC's coastal range of mountains, Stewart sits at the head of Portland Canal, a 114-kilometre fjord separating British Columbia and Alaska. From town you can marvel at Mount Rainey rising 5,700 feet above the sea, and look across to Alaska's beautiful Misty Fiords National Park.
To get there, from Highway 16 at Kitwanga, turn north and follow Highway 37 (Stewart-Cassiar Highway) 150 kilometres to Meziadin Junction. From the junction, turn left onto Highway 37A/Glacier Highway and drive 65 kilometres southwest to Stewart. Take your time on 37A, and have your camera handy, as you'll be treated to views of more than 20 glacier formations, and various waterfalls streaming down the lush mountainsides during snowmelt.
Bear Glacier is a must-see, and can be viewed right from the roadside, descending down Bear River Pass toward Strohn Lake. In fact, in 1940 the glacier actually touched the highway filling the entire pass, but the ice has since receded and formed Strohn Lake in the basin. Use the pullout (approximately 25 kilometres west of Meziadin Junction) to stop and admire the great glacier.
Find more points of interest along the way with this self-guided auto tour.
2. Wildlife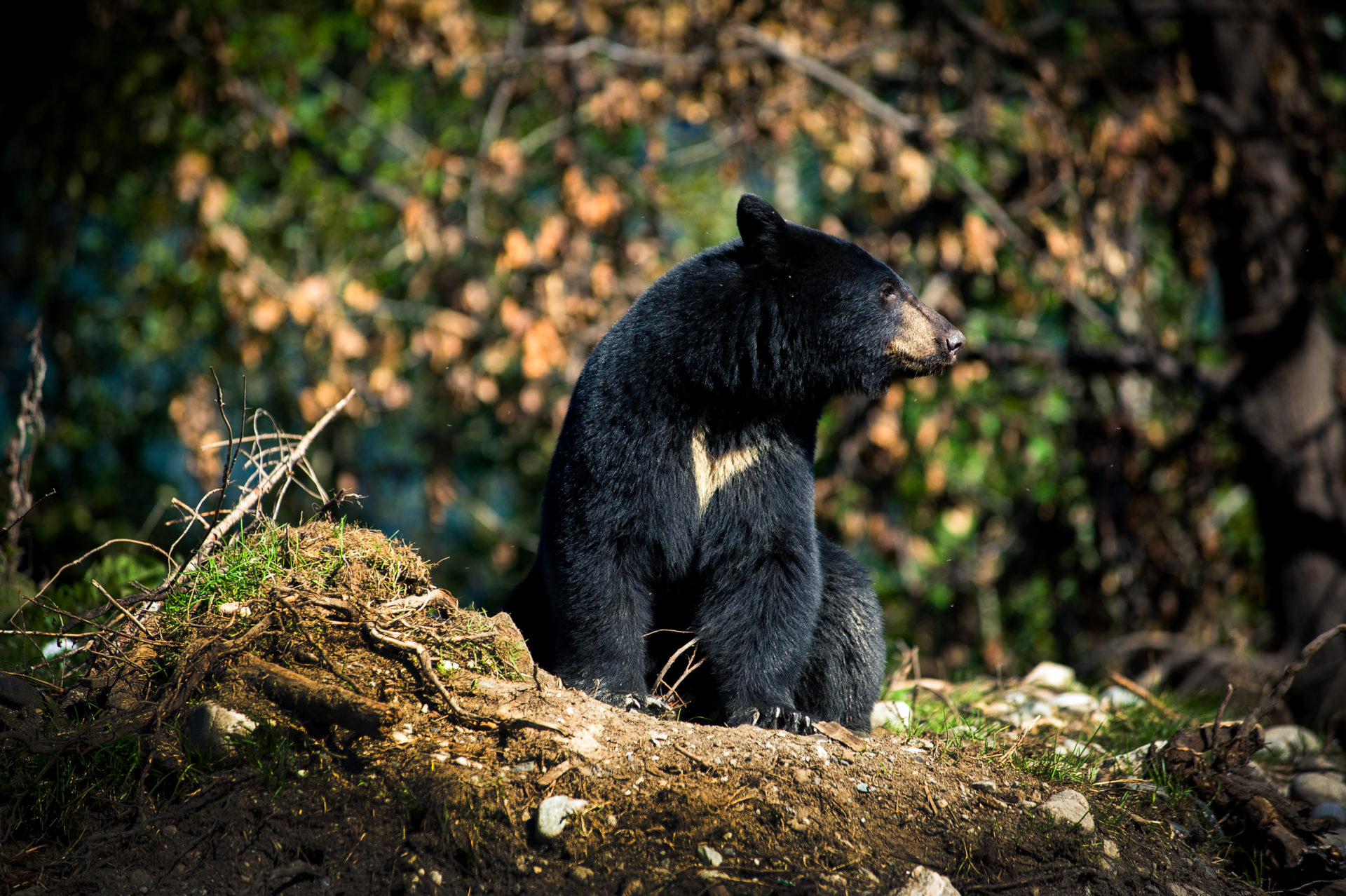 Welcome to the wild! The town's presence doesn't seem to impose on the abundant wildlife in the area. If you visit in mid-July to mid-September, you're likely to see grizzlies and black bears around on your journey—so be sure to clean up after yourself! You might also see moose, fox and porcupine, and mountain goats in the rising rock walls.
A great place for bird watching, in Stewart you'll see eagles soaring above, searching for salmon in the waters below. Being an ice-free port, you'll also see Canada Geese roaming the streets all year long, and in season, many migratory birds pass through including cranes and snow geese, swans and various ducks.
3. Hiking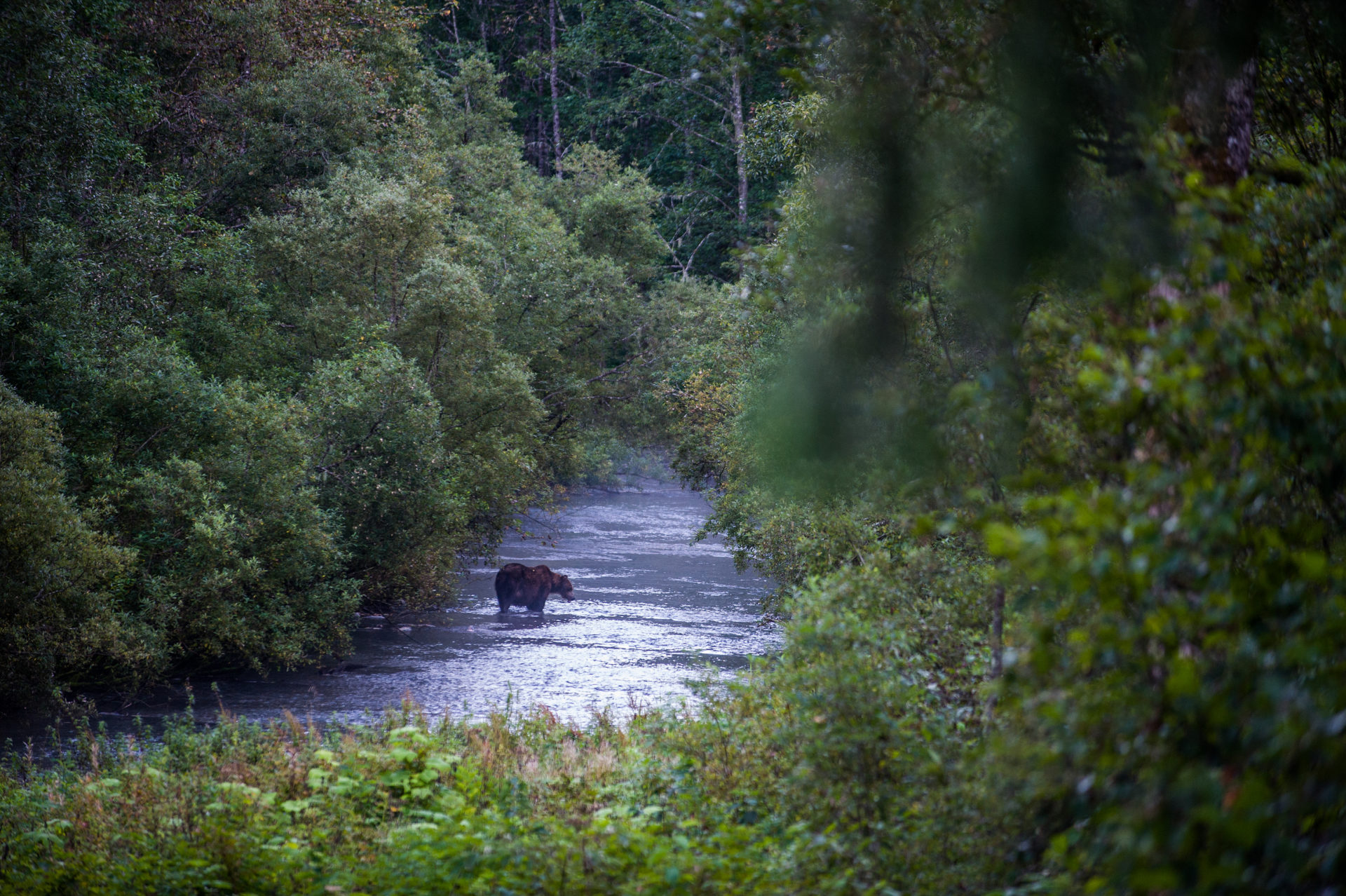 Immerse yourself in breathtaking scenery and enjoy the surrounding wildlife on one of Stewart's many trails. Choices vary in difficulty, so there is something for everyone.
Barney's Gulch/Sluice Box Trail, just over the Bear River, is a modest hike following the original railway bed out of Stewart. The trail splits about a kilometre in. To the right it leads to a viewpoint overlooking Stewart and the Portland Canal, and to the left it climbs up along the gulch to a waterfall. Expect approximately 400 metres of elevation with some steep sections.
Or, take a hike into history on the more difficult United Empire (7.3 km) trail. This trail leads to a now-defunct mining site, with views of the Portland Canal along the way. Be prepared for steep and rough terrain. (Warning: The trail beyond the viewpoint of Bear River ridge and alpine should only be used by experienced hikers after at least late June.)
For a short stroll, visit the 278-foot Estuary Boardwalk starting at the Visitor Centre. The raised boardwalk is well-maintained and extends into the tidal flats—a precious estuary ecosystem at the head of the canal—with self-guiding signs to read about local flora and fauna. Bring your binoculars to bird watch at dawn and dusk.
Find more trails and recreational opportunities in Stewart's brochure.
4. Camping & Accommodations

Spend a night nestled under the rainforest canopy and enjoy starry skies free of city lights. The Rainey Creek Campground and Bear River RV Park are both within walking distance of trailheads, local sights and downtown. If you're OK with less amenities, Clements Lake Recreation Site is free and a great place to hike, kayak and swim.
Not a camper? Not to worry. There are plenty of accommodations where you can snuggle in for the night, including a handful of B&B's and the Alpine Motel, Bayview Hotel, Ripley Creek Inn or King Edward Hotel Motel.
5. History
Stop by the Stewart Museum to see what life was like in 1898, when 68 prospectors arrived at the head of the Portland Canal searching for gold. It wasn't long before news of this "poor man's Klondike" spread, and mining, exploration and the population increased—though yields hadn't… yet.
When Robert and John Stewart arrived in 1902, they formed the townsite and the Stewart Land Company. In 1905, Robert became the first postmaster and decided on his namesake for the official town title (formerly Portland, though it was changed to avoid confusion with Portland, Oregon). By the 1920s, gold (and other minerals) were struck and Stewart and its Alaskan neighbour, Hyder, were bustling with more than 10,000 residents, most of whom lived in tents, while others resided in newly constructed buildings along the river. Today, you will find many of the original buildings are restored and marked as heritage sites with informative signs around town.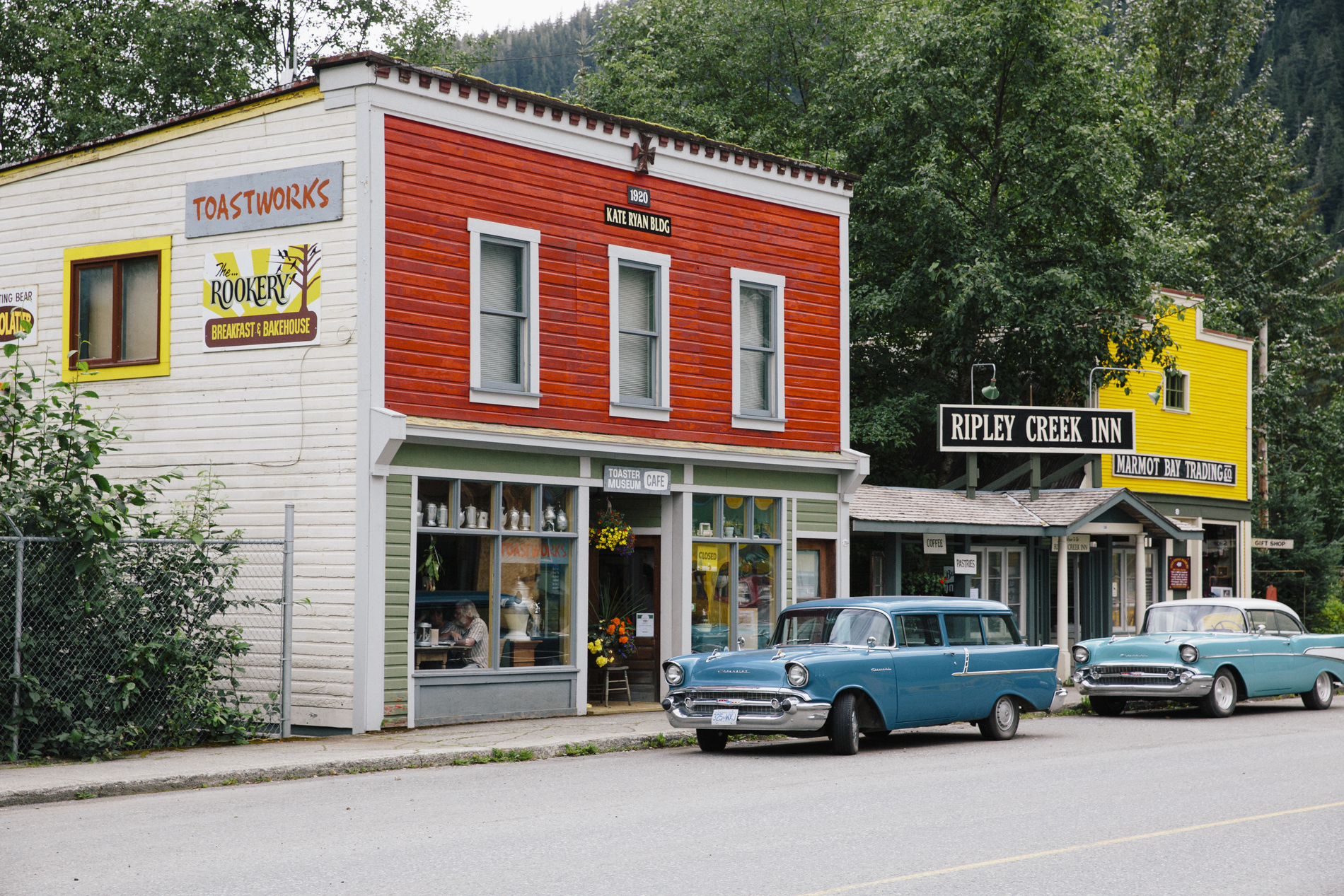 6. Treat Yourself

Stop by Toastworks (open seasonally), a funky little cafe and "museum," for homemade breakfast or lunch and peruse the impressive collection of antique toasters and other gadgets. Temptations Bakery and Deli is also a hit for fresh-made breakfast, baked goods and a great atmosphere. Get there early if you want the best selection of tasty treats, and be sure to leave your mark next to the hundreds of names written on the walls.
7. Fishing
Bears and eagles aren't the only ones who fish these waters. Whether you're an experienced angler or a first timer, Stewart is the perfect place to drop a line and enjoy the views. There is a public dock/boat launch if you are visiting with your own boat, or Wild Northern Adventures offers fishing charters on the Portland Canal. Troll for chinook or coho salmon, or spend a little more time on the water and try your hand at halibut, rockfish, lingcod, crabs and shrimp. Whatever you catch, you keep!
According to Wild Northern Adventures: "When you're not fighting fish, you can admire the stunning views of the fjord, and it's not unusual to spot whales, porpoises, and bears on the shore." Pack some snacks and your valid fishing license (available here) and enjoy the ride.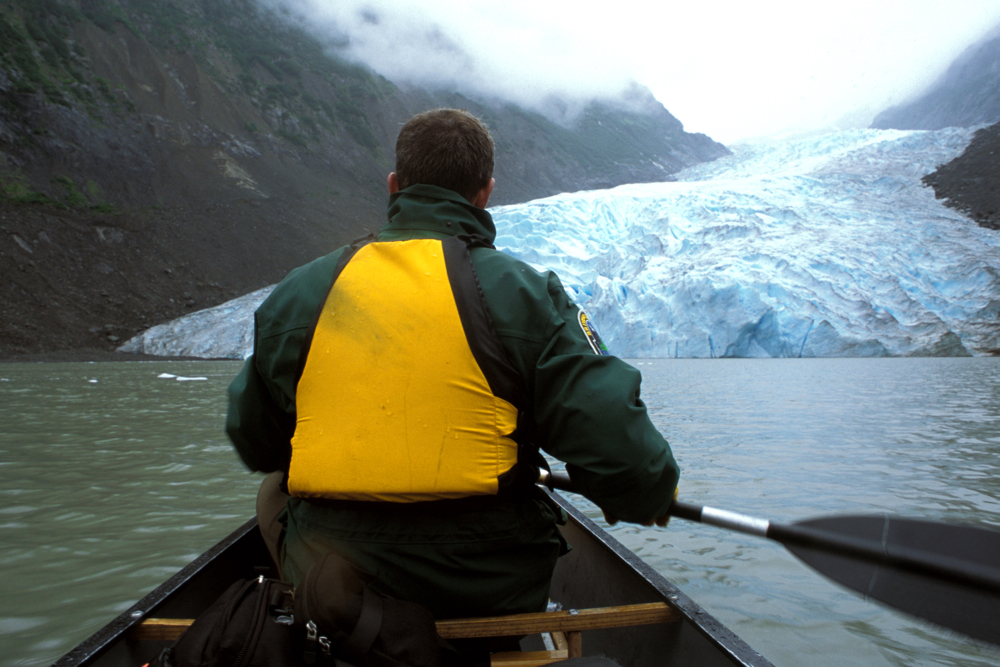 8. Kayaking & Canoeing

For a real treat, bring your kayak or canoe and drop in at Strohn Lake at the bottom of Bear Glacier. Once in Stewart, paddle the Portland Canal, Canada's most northerly ice-free port, and get a local's view of the breathtaking scenery this remote town has to offer.
If your arms aren't tired yet, there are many more lakes just off Highway 37, including the relaxing Meziadin Lake in Meziadin Lake Provincial Park.
Already planning your visit? For more information, visit the District of Stewart or the Regional District of Kitimat-Stikine online.