It's a glorious, hot summer day. And what goes better with this beautiful day than a scoop of ice cream? Here we're listing some of the best places to get the perfect scoop!
1321 Maeir Rd., Sicamous, BC
Chris and Nellie Dewitt established D Dutchmen Dairy in 1978, and today it's well known across western Canada. This is the place that people come back to summer after summer, first as children, and then with their own children later on.
Here, you'll find hand-made dairy products, just like your great-grandmother used to make, and made with only the finest ingredients. In 2004, D Dutchmen Dairy was named BC's Best Ice Cream by the Vancouver Sun.
D Dutchmen Dairy's regular flavours include vanilla, chocolate, mango and black licorice. Their premium flavours take you on a heavenly ice cream road trip! You can try lemon heaven, blueberry cheesecake, sour cherry marble, peppermint patty, cherry custard and so much more! The super premium flavours include black forest and caramel pecan crunch. Many flavours are available in one-litre, two-litre and four-litre containers.
Don't forget to pick up some artisan cheese and other made-on-site milk products while you're here, and you can also visit the small zoo on the farm!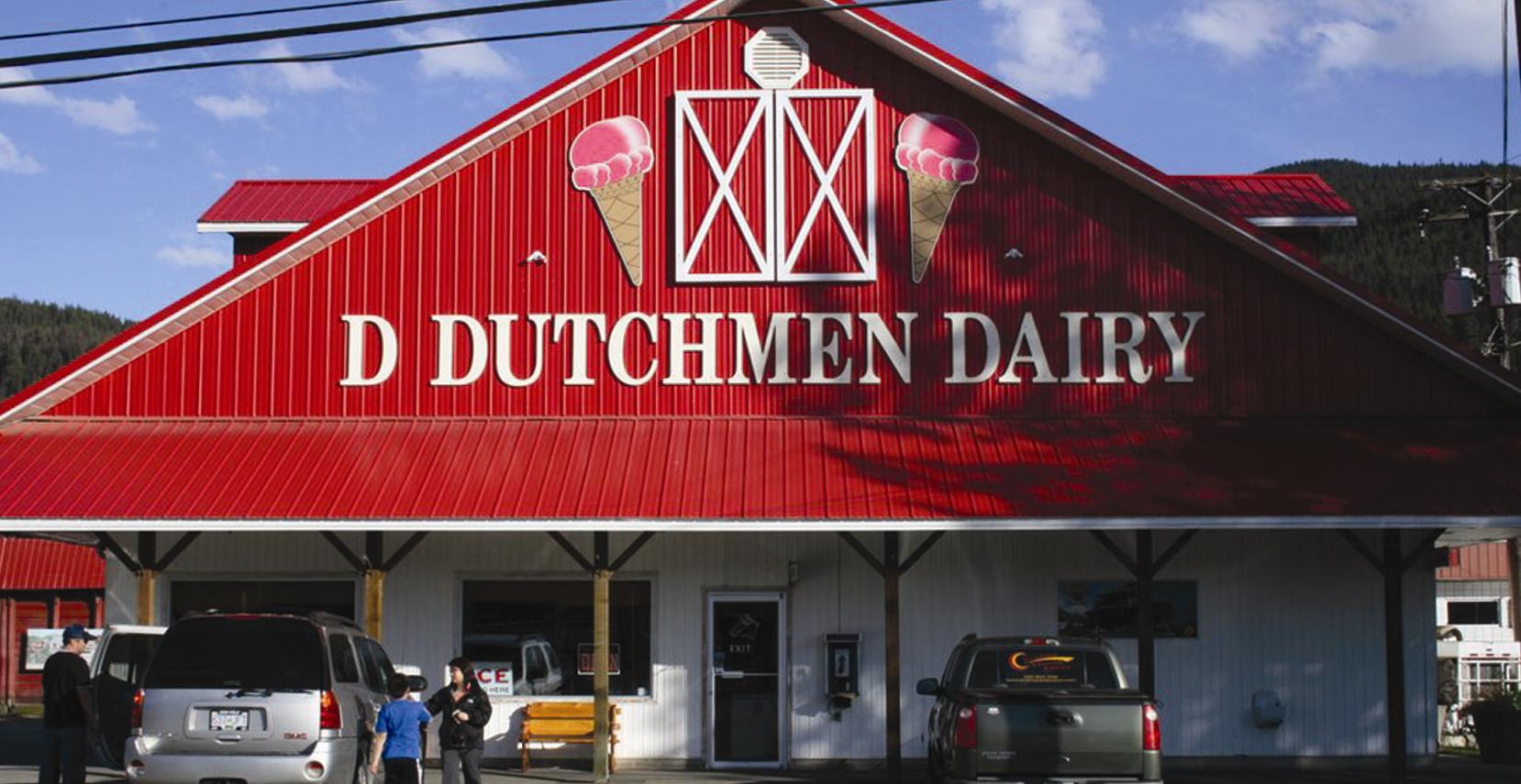 3992 Fraser St., Vancouver
1829 Quebec St., Vancouver
Several distributors around Vancouver
Launched in 2012, Earnest Ice Cream is what comes to mind when you think of a homegrown ice cream business in BC – working in small batches, producing outstanding flavours and a commitment to the environment.
Utilizing small batches means Earnest Ice Cream can experiment with their flavours more, and the company features rotating, seasonal options alongside their classic offerings. Classics include flavours like cookies & cream, chocolate, mint chip, whiskey hazelnut and matcha green tea, just to name a few. Seasonal offerings can include blackberry coriander, apple pie, lavender, red currant ripple, strawberry basil and so much more!
With an eye on the environment, Earnest Ice Cream packs its delicious offerings into returnable and reusable glass jars, as part of their goal to be a zero-waste company.
Facebook: @EarnestIceCream
Twitter: @Earnesticecream
Instagram: earnesticecream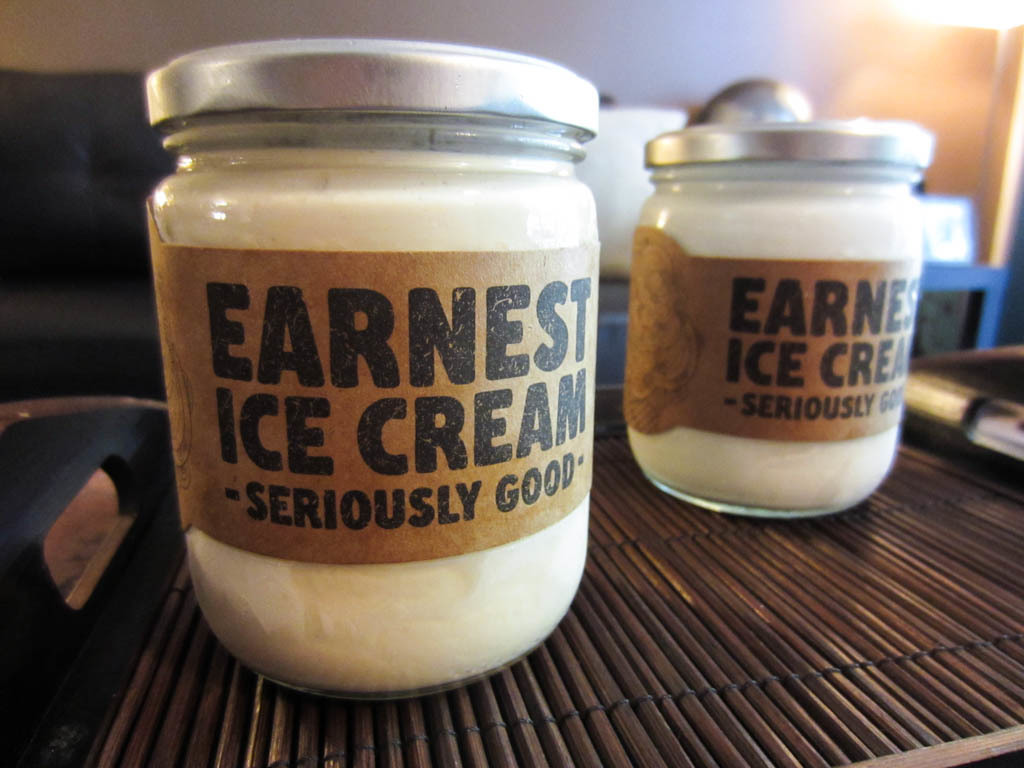 1208 Main St., Okanagan Falls
Dale and Jenette Hoy had a dream of turning their love for wild fruit and making jam into a full-time business, so in 1988 the family moved from their home in the Yukon to the Okanagan Valley.
In 1990, the Tickleberry's ice cream parlour opened, and families have been coming back summer after summer to enjoy their amazing ice cream and the other sweet selections available.
At Tickleberry's, you'll find ice cream in over 50 different flavours, so you know there's something for everyone! There's also the company's own homemade fudge, kettle korn and chocolates to enjoy. The original Tickleberry is a blueberry covered in a thick layer of milk chocolate. Today, you can find cherries in milk or dark chocolate, apricots in milk chocolate, strawberries in dark chocolate, cranberries in white chocolate with a bit of orange mixed in, raspberries in dark chocolate, and so much more.
Facebook: @Tickleberrys
Twitter: @Tickleberrys
Instagram: tickleberrys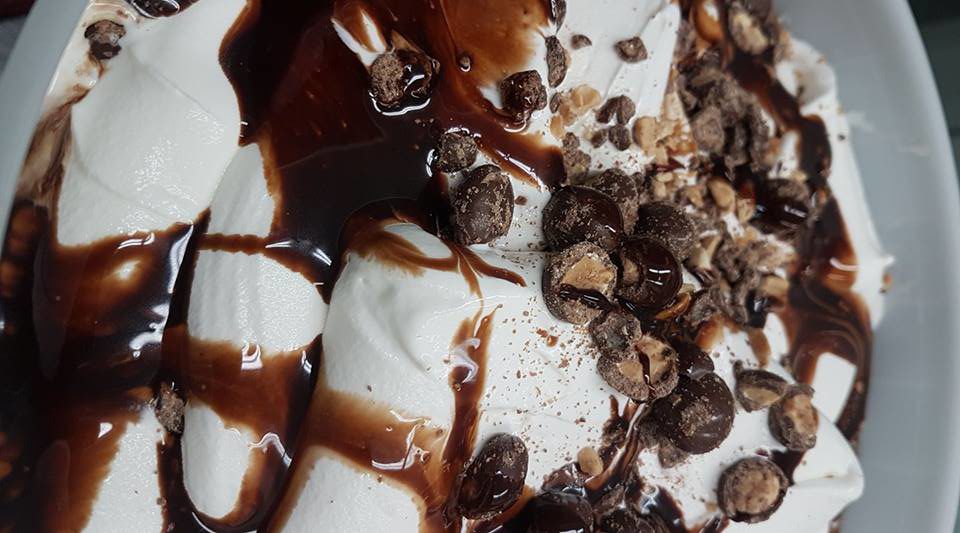 25 Alexander St., Vancouver
Handcrafted, organic and locally driven, Soft Peaks ice cream offers a feel-good, good-for-you treat and is the first of its kind in Vancouver.
Soft Peaks soft ice cream is made with Avalon organic milk, and this results in an ice cream that's all natural and lower in calories and fat than regular ice cream. The company also uses organic cream, organic milk powder and organic stabilizers/emulsifiers, and dextrose to replace any GMO sugars like high fructose corn syrup. The ice cream is made from scratch, every day.
Your ice cream is served in a locally sourced cup, with spoons and napkins also coming from local suppliers. And the toppings are locally grown and delicious, such as Okanagan and Fraser Valley honeycomb.
Facebook: @SoftPeaksIceCream
Twitter: @soft_peaks
Instagram: softpeaksicecream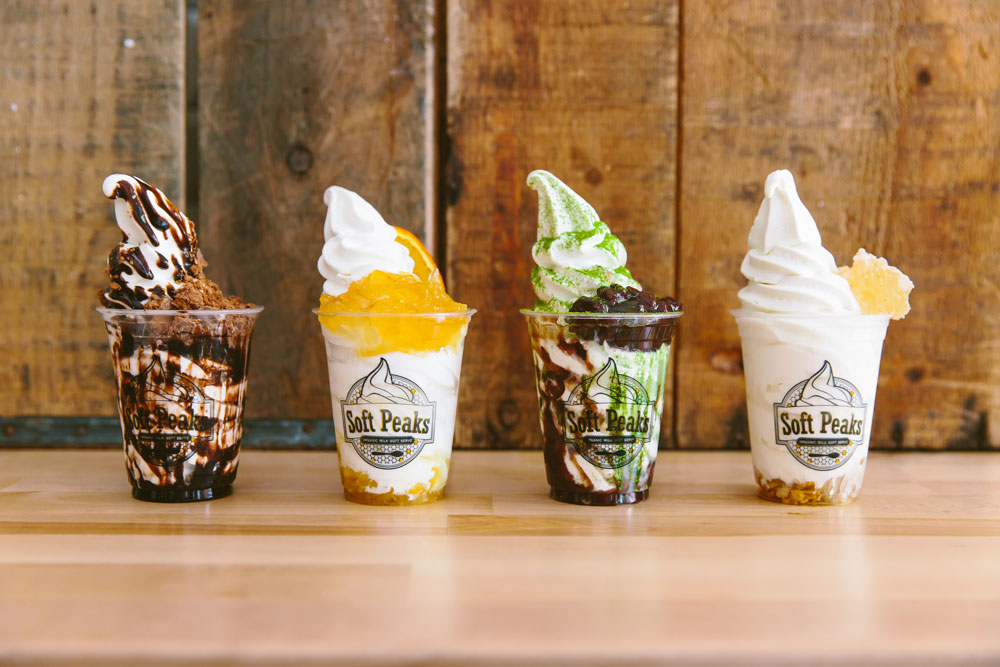 2326 Alberni Highway, Coombs
The Old Country Market is a staple in Coombs, and everyone knows the goats on the roof! At the market, you'll find groceries, great food, surfing supplies, antiques, textiles and, of course, ice cream!
This year, the Old Country Market has announced the opening of Billy Gruff Creamery. Here you'll find over 70 different flavours of ice cream, gelato and sorbetto – a perfect compliment to the brand new patio. Don't forget to order a new ice cream sandwich while you're here. This is an experience you won't want to miss on your travels this summer!
Facebook: Old Country Market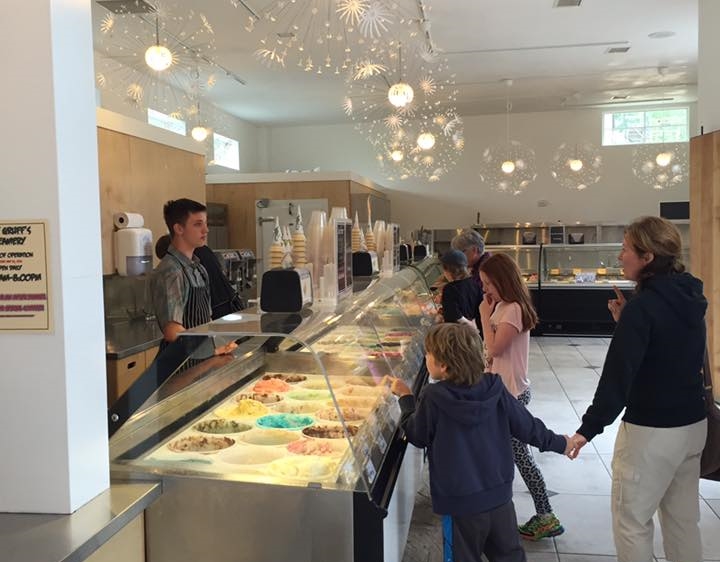 1010 Government St., Victoria
Originally opening in Quebec in 1979, Chocolats Favoris is known across the country for its incredible ice cream dipped in real chocolate. This is now a staple summer item that people wait all year to have.
Choose from 12 different flavours to transform your ordinary ice cream into something you'll keep coming back for, from crunchy hazelnut to dulce de leche, milk chocolate, maple vanilla and more!
Facebook: @chocolatsfavoris
Instagram: chocofavoris
YouTube: ChocolatsFavoris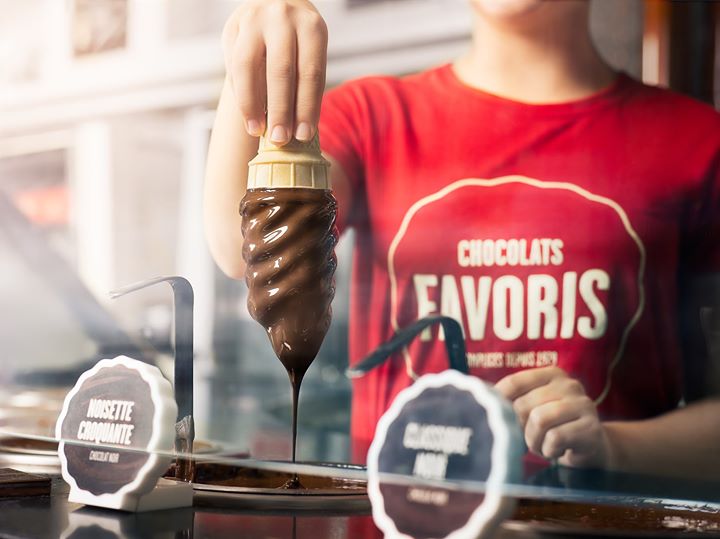 Find Betterwith at: Whole Foods, Choices, Nesters, IGA, Fresh St., Urban Fare, Thrifty's, Meinhardts, Donalds, and many more; plus small, local, community grocers like Gourmet Warehouse, Dalina, BeFresh, Queensdale, Lee's Market, etc.
It just doesn't get any better than Betterwith Ice Cream.
Lori Joyce, the company's founder, was raised on a farm in Victoria and grew up with the appreciation and understanding of where her food comes from. This idea helped her launch an ice cream franchise that is second-to-none. With a policy of 100% honesty, every ingredient in Betterwith Ice Cream is all natural, there are never, ever any preservatives and the cream can be traced back to one farm and a crew of happy, healthy cows. When you want some indulgence, why not indulge in the best way possible?
Betterwith Ice Cream comes in six flavours: strawberry, coffee, caramel, vanilla, chocolate and cream. The cream flavour is the ice cream base without any added flavouring, and this is the flavour where you can really tell the quality of the cream that goes into making your new favourite ice cream. Try this flavour with amazing pairings, such as olive oil or espresso. You'll love it.
Before any flavour is added, Betterwith Ice Cream only has four ingredients: traceable cream, organic sugar, egg yolks and skim milk powder. That's it. Why, with an ingredient list like that, there's no reason you shouldn't add another scoop to your bowl!
Facebook: @betterwithfoods
Instagram: betterwithfoods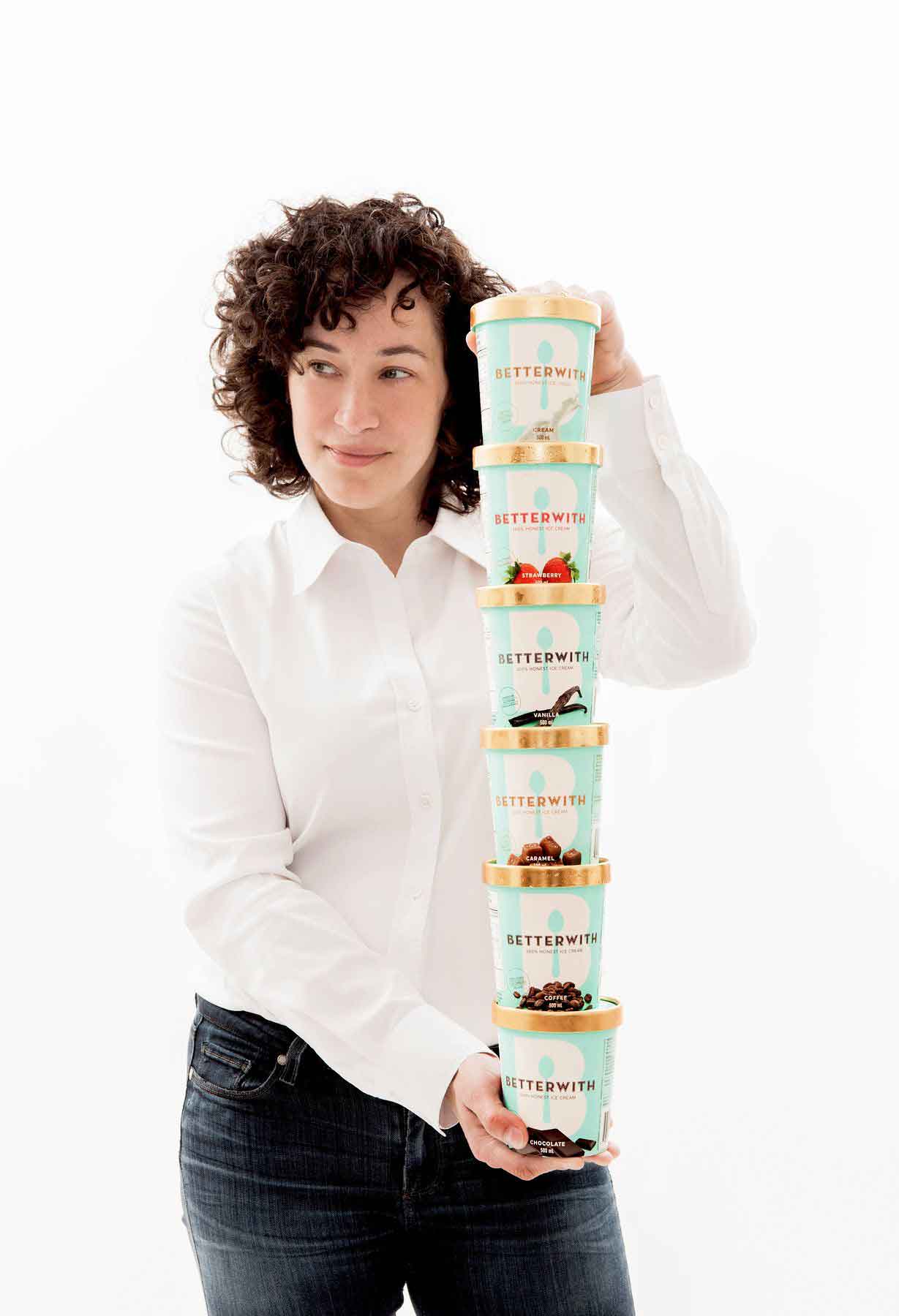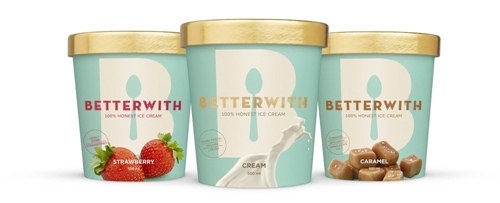 We are giving away a personal supply of Betterwith Ice Cream! Enter for a chance to taste all 6 flavours! Enter here: bcmag.ca/betterwith-contest