Surrey is developing quickly and at times it can feel like the whole city is turning into townhomes, apartment buildings and community centres.  It is true, the city is changing at a fast pace, but there is still a clear effort to keep green spaces alive and accessible.  Surrey houses over 200 parks within its  borders; ranging from small picnic areas and dog off-leash zones to full fledged urban forests.  Almost all these parks have hiking trails and while they may not feature much elevation gain they are close to home and easy to get to.  Here are six of the best day hikes in the Surrey.
Blackie Spit Park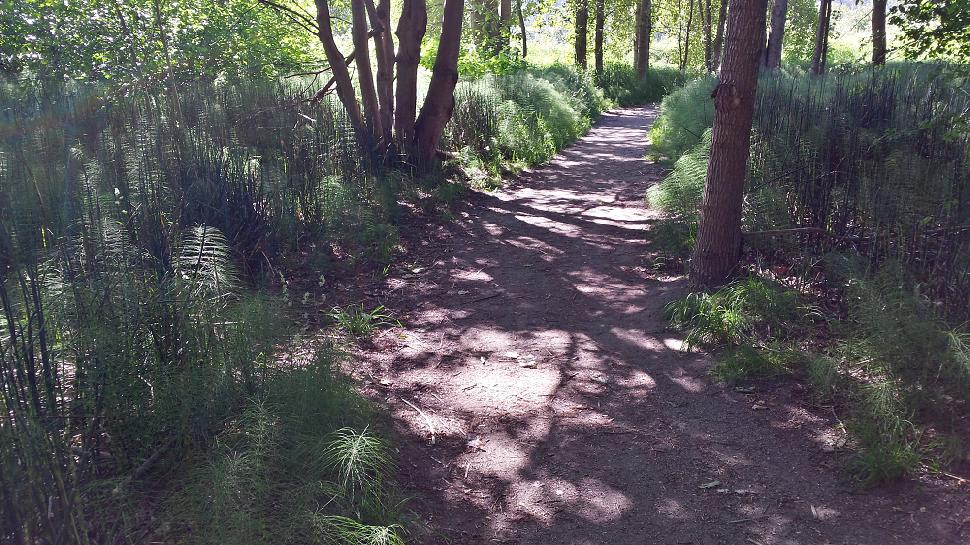 Distance: 5 km
Time: 2 hours
Blackie Spit Park can be found at the end of beautiful Crescent Beach.  Its trails weave between light trees and stretch along the beach, offering majestic views of the ocean and north shore mountains.  The area is great for wildlife watching.  Over 150 species of birds migrate through in a year and harbour seals can often be spotted on nearby sandbars.  The park also has a fenced dog off-leash area that allows dogs to swim in the ocean, which they are not allowed to do on the beach itself.  There are also many restaurants, cafes and snack bars nearby if you're peckish before or after the hike.
How to get there: The easiest way to get to Blackie Spit is to take Crescent Road off of King George Boulevard. After a drive through the tall trees and fancy homes of Crescent Road take a right on Sullivan Street followed by another right on McBride Avenue.  Blackie Spit will be at the end of the road.
Crescent Park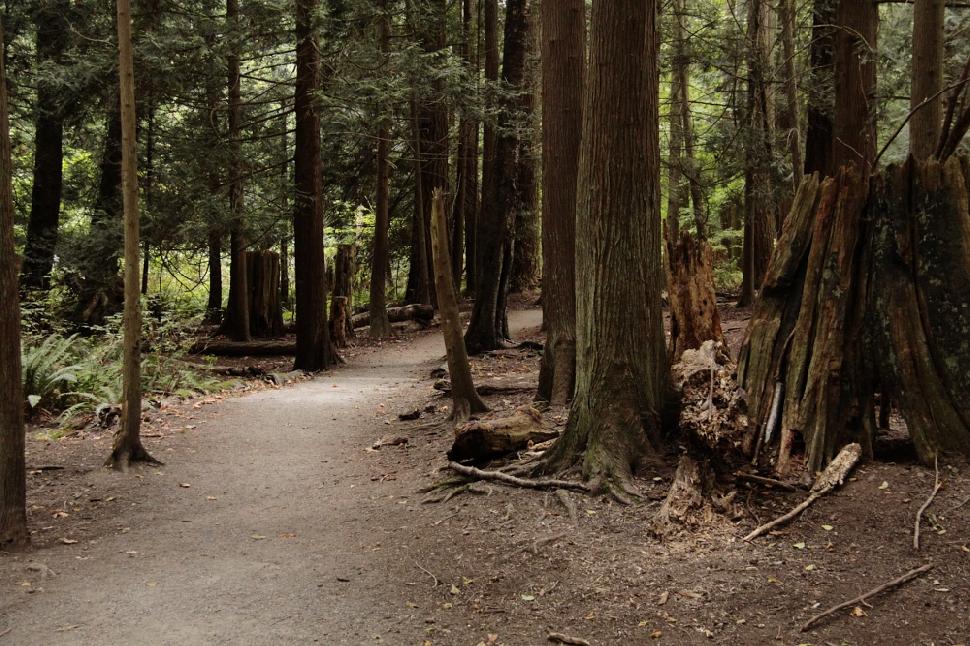 Distance: 3.8 km
Time: 1.5 hours
Crescent Park can be found in the heart of a second growth forest in South Surrey.  At its entrance visitors are greeted by a large open field perfect for pick-up soccer games or a picnic as well as two baseball diamonds. There is a path that skirts the area but for a better hike push deeper into the forest.  The park covers 128 acres with paths carved throughout.  When near one of the many small ponds keep an eye out for kingfishers that often call them home.
How to get there: Similar to Blackie Spit take Crescent Road off of King George Boulevard.  The turn off comes earlier this time, take a left onto 129th Street and you're there.
Green Timbers Urban Forest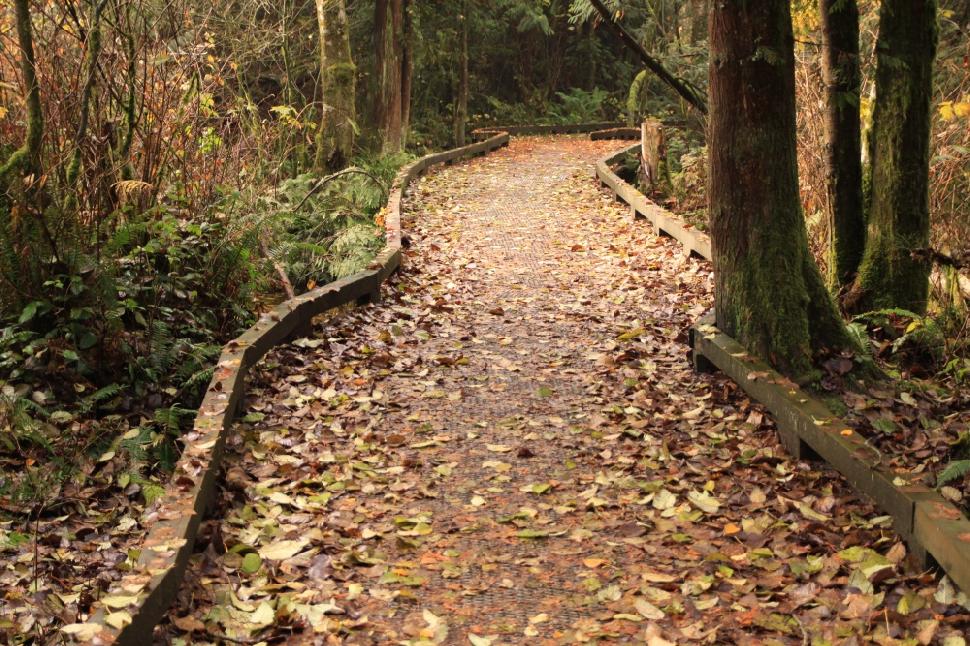 Distance: 5 km
Time: 2 hours
Classified as an urban forest, at 452 acres Green Timbers is one of Surrey's largest green spaces.  With many branching paths and loops it is easy to spend hours in this park without seeing everything it has to offer.  For those that want to bring a fishing rod along there is a small lake in the heart of the forest that is stocked with rainbow trout.  The park is also home to the Surrey Nature Centre for those looking to learn more about BC ecology before or after their hike.
How to get there:  Green Timbers Urban Forest has an easily accessible parking lot off of 100th Avenue between 148th and 144th Street.
Redwood Park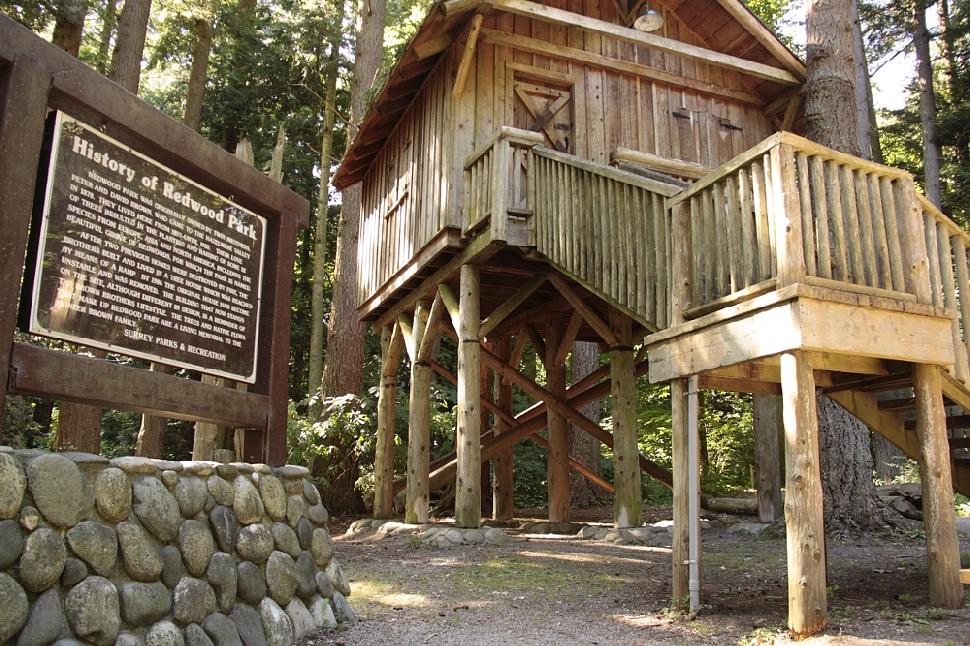 Distance: 5 km
Time: 1.5 hours
You don't have to go to Oregon to see giant Redwood trees.  Redwood Park in South Surrey houses 50 species of trees, and of course its namesake is among them.  Though the Redwood is one of the largest tree species in the world keep an eye out because you don't want to miss them.  Surrey has published a tree guide so visitors can make the most of their hike.  The park also has a number of picnic shelters scattered throughout in case the weather takes a turn for the worse.
How to get there: To get to Redwood Park take 176th Street all the way down to 20th Avenue.  From there turn onto 180th Street and the park will be on the right.
Serpentine Fen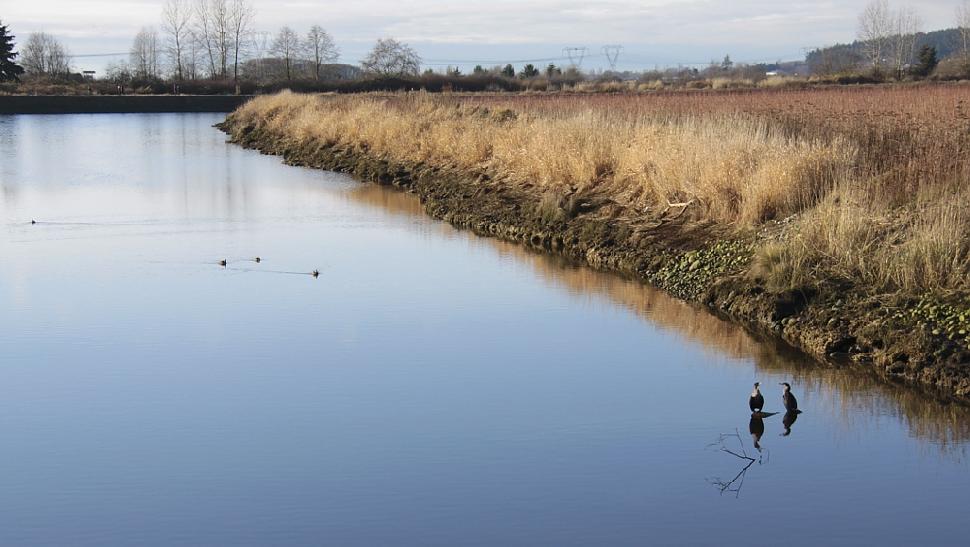 Distance: 3.5 km
Time: 1 hour
The Serpentine Fen stretches along the Serpentine River between  Highway 99 and King George Boulevard.  The path stays close to the river banks and open marshy area, keeping hikers close to the wildlife.  With more than 130 different kinds of birds come through in a year the fen is a bird watcher's paradise.  September and October is peak bird season but for those willing to look there is something to see here year round.
How to get there: The best way to get to Serpentine Fen is to travel down King George Boulevard.  Turn onto 44th Avenue and the park is there.
Tynehead Park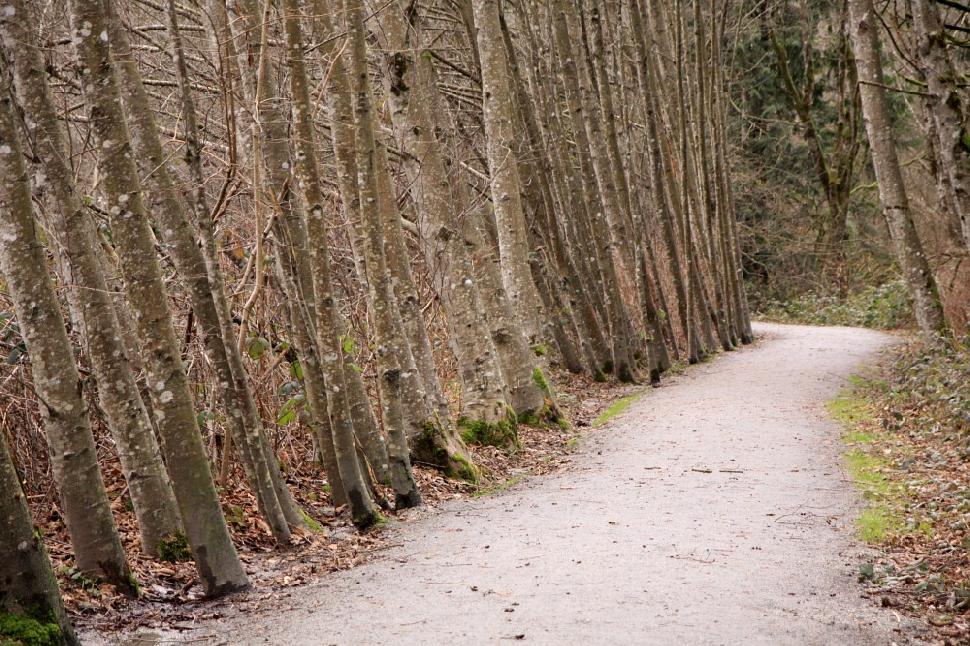 Distance: 3 km +
Time: 1 hour +
Tynehead is one of Surrey's largest parks and has actually grown in recent years.  The original park has many branching paths that cater to those looking for a short walk as well as anyone out for a longer hike.  At the base of the park can be found the Tynehead Hatchery, an operation that aids trout and salmon spawning and teaches visitors how we impact this cycle.  Recently Tynehead was expanded to include a 5 km paved bike-friendly path which has reinvigorated the park.  It is also home to a six acre dog off-leash area, one of the largest in the area.
How to get there: The easiest way to get to Tynehead park is to get on 96 Avenue.  Take a turn on 168th Street to get to the parking lot closest to the trails.