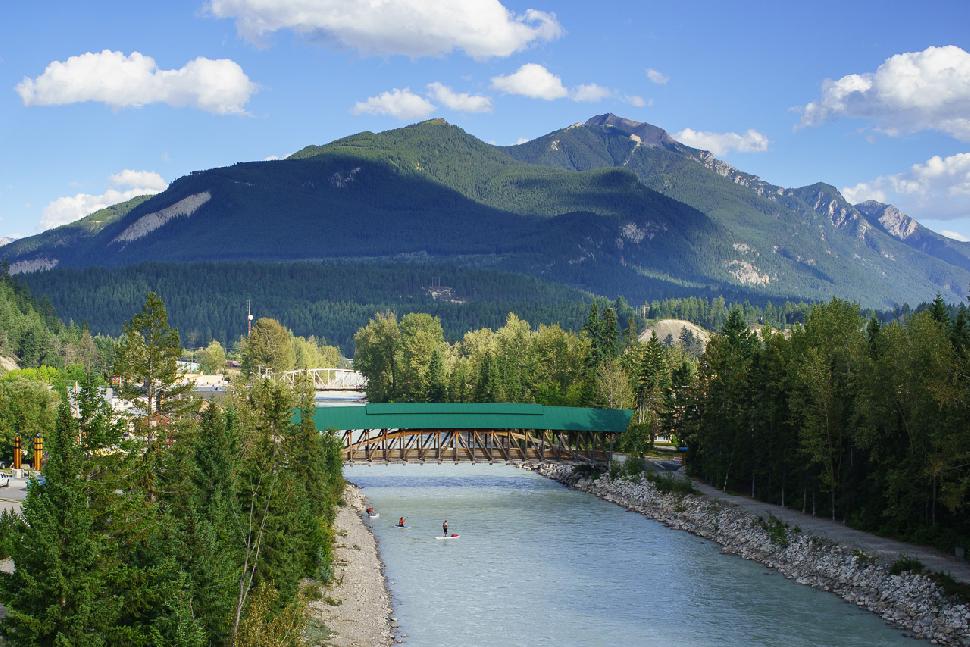 Gloriously situated near six national parks and cradled by two heritage rivers, Golden beckons hikers, bikers and whitewater rafters to dive headlong into nature. Home to some of the most exciting ski terrain in North America, Golden has both the winter and summer crowd hooked. And spring proves to be no exception. Here are five ways to usher in springtime in outdoorsy Golden.
1. Golden Mountain Festival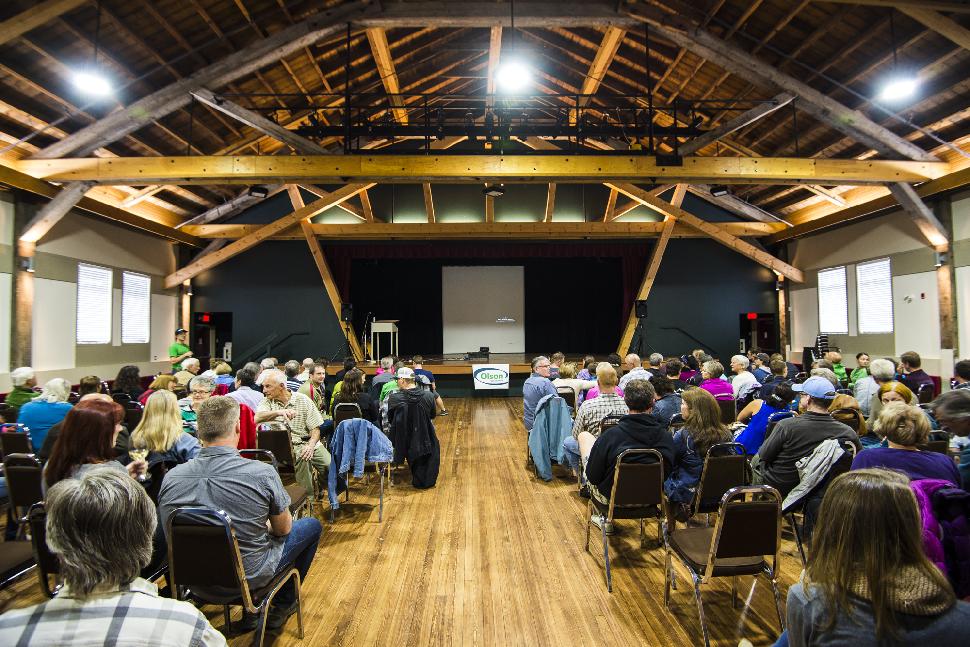 Dates: May 20-22, 2016
Website: Golden Mountain Festival
Admission: $5-$40; some events are free or by donation
Where to buy tickets: get festival passes and tickets here
About the festival
For three spirited days in May historic Golden hosts the annual Golden Mountain Festival. It celebrates the best of mountain town living and the natural environment that has sculpted its distinct character. Visitors will get a distilled dose of what it means to live and play in Golden while learning more about a history penned by intrepid pioneers.
Festival highlights
The Festival kicks off Friday, May 20th with Work.Horse.Play: Portraits of River Users on the Kicking Horse. Get a better sense of the adventurous relationship locals have with the great outdoors. The exhibit will run through the weekend but the opening takes place from 5:00 p.m. to 7:00 p.m.
The evening wraps with a short film showcase and live entertainment. Performances by Carolyn Mark, Geoff Berner and Kris Demeanor, three of Canada's most talented songwriters. This portion of the event starts at 7:30 p.m.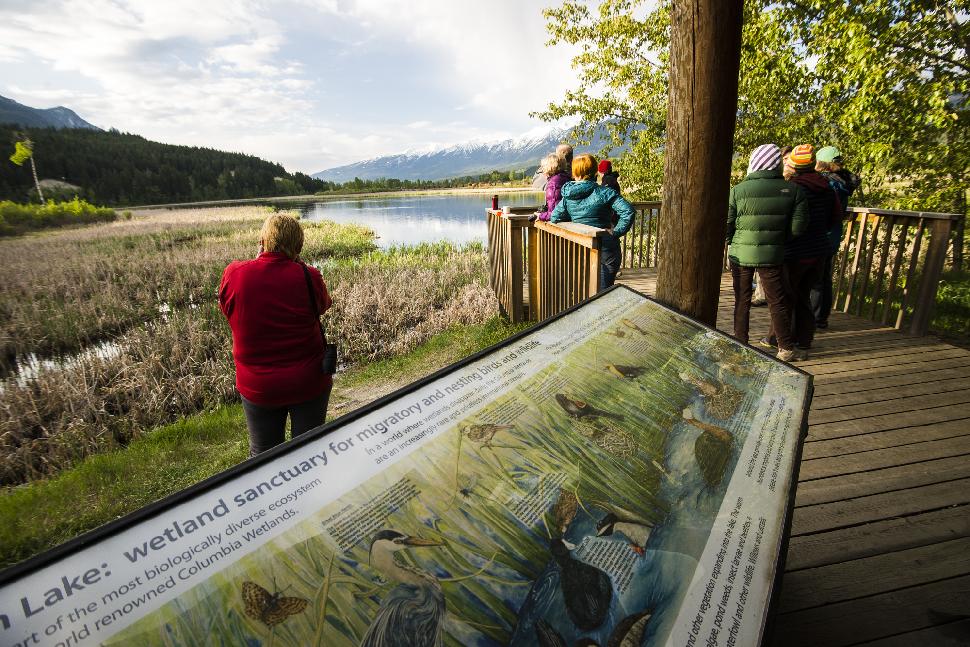 The rest of the weekend sees an Adventure Scavenger Hunt and Bird Watching Breakfast at Reflection Lake. Evenings bring an adventure into virtual exploration with keynote speaker Bruce Kirby, an award-winning explorer, writer and photographer.  His journeys have spanned the world from the coast of Borneo to the mountains of Patagonia.
See the full Golden Mountain Festival schedule of events here
2. 'Tis the Season for Mountain Biking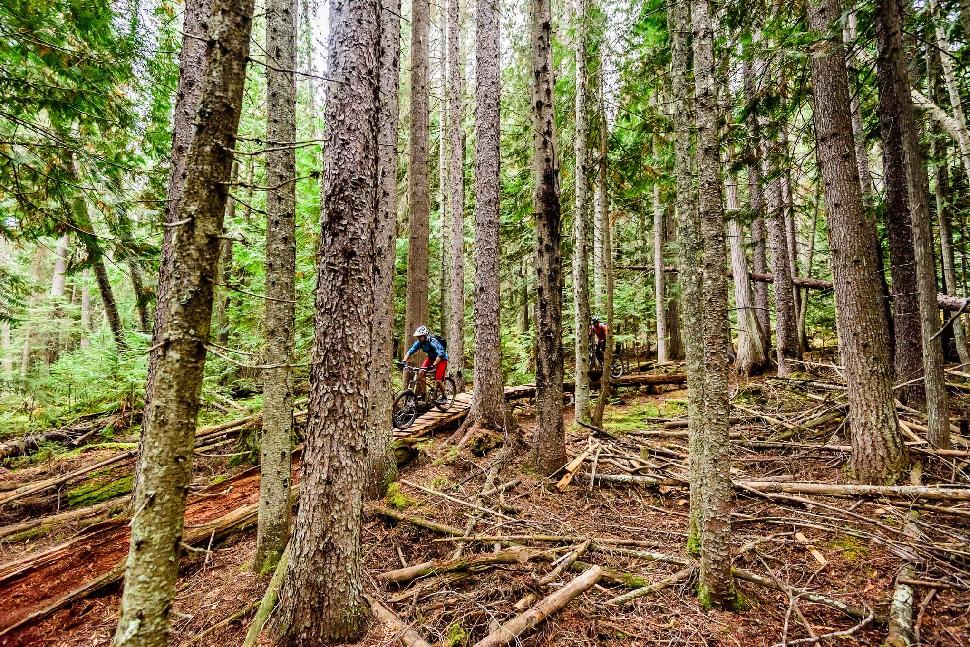 Once the spring sun melts the snow Golden's trails beckon to mountain bikers. The town has a legacy as a downhill mountain biking mecca, but what if you don't have the technical skills to free ride? You need not count yourself out; there are 100+ kilometres of cross-country riding accessible to every level of rider. Difficulty ranges from buff single track to machine made jump trails.
Where to ride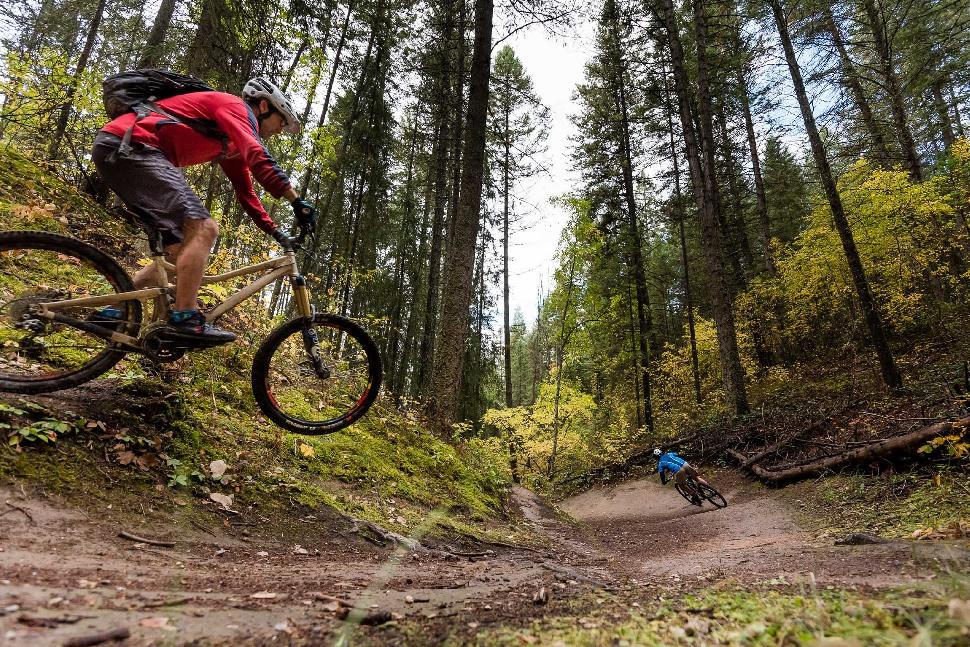 There are three great trail systems accessible from town:
Mountain Shadows – Over 20 kilometres of technical single track that feeds into the lower sections of the Mount 7 downhill biking trails. Find more details here: tourismgolden.com/mountain-shadows
CBT and  Moonraker – 60+ kilometres of classic, flowy  single track. Complete details here: tourismgolden.com/moonraker-canyon-creek-cbt-trails
Not to be outdone, Kicking Horse Mountain Resort (KHMR) operates a lift-access bike park in spring and summer. The bike park has the highest elevation of any in Canada, offering up spectacular panoramic views. Its elevation also means a whopping 3,700 feet of trail to descend. KHMR offers equipment rentals which include helmets and body armour. They also have lessons for first-timers or those wanting to sharpen their technical skills. The park opens for the season on May 30th and runs through September 27th. During that period it operates seven days a week.
Golden mountain biking events
Is a double diamond downhill trail not challenging enough? New this year to Golden is Golden 24 (pronounced Golden-two-four). It's a 24-hour mountain bike relay race designed to test rider endurance. The event has the local mountain biking community buzzing and it's expected to attract international attention too. Here's for hoping it becomes an annual event.
Want more mountain biking events? Summers in Golden are chock full of races: see a complete schedule here.
3. Whitewater Paddling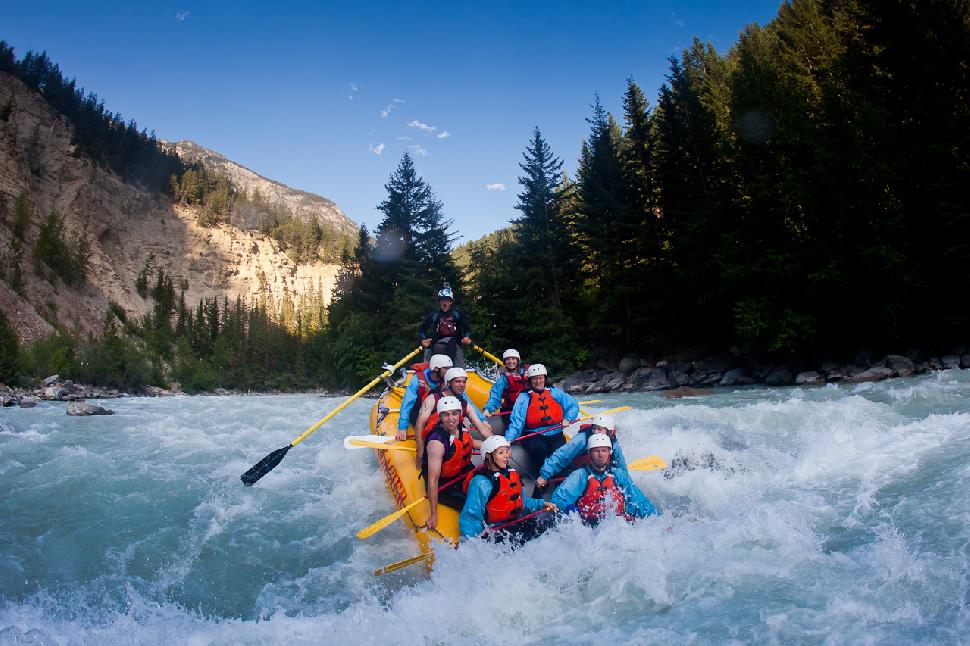 Golden may be a mountain town at its core, but passionate residents are also a tight-knit community of river folk. When visiting in the warmer months it'd be criminal not to ride the rapids.
The Kicking Horse River is intense, rugged and wild. It's the perfect balance of bucking bends and breathtaking scenery. River rafting operators offer half-day, full-day and long-weekend overnighters covering different sections of the river. Excursions are also available for travelers with younger kids or those keen to kayak the rapids. Some companies have even started offering stand-up-paddleboard tours.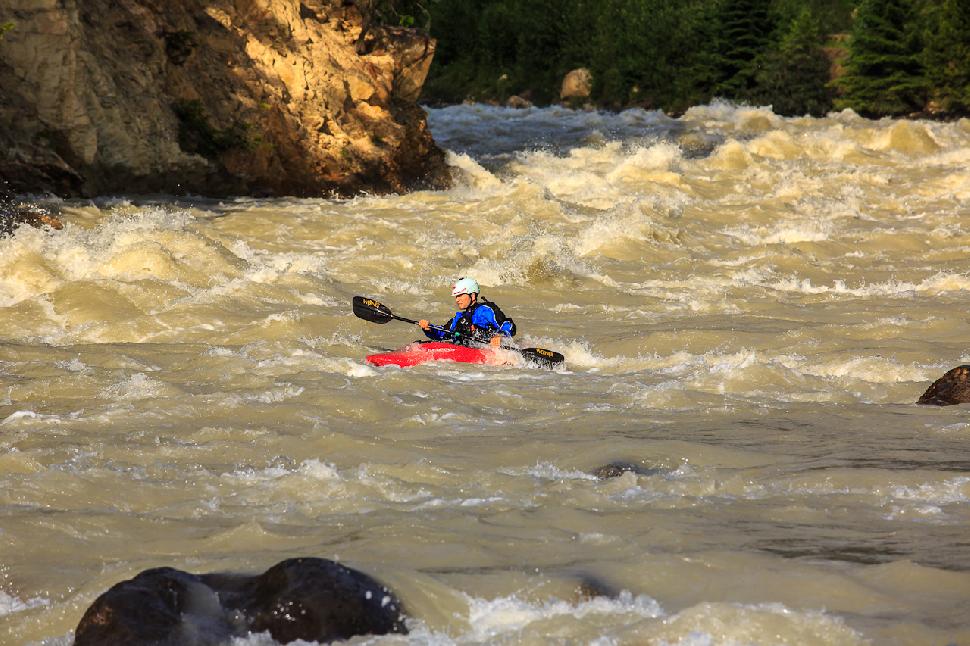 There's more to Golden river rafting than just Kicking Horse River. Both the Columbia and Blaeberry Rivers are exceptionally scenic and offer family-friendly floats.
Click here for a full directory of river rafting companies in Golden
4. Wildlife Safaris
Whether you're intentionally looking to spot wildlife or not, you're likely to encounter something. While walking, driving or even floating, keep an eye open for mountain goats, sheep, elk, deer, moose, coyotes, wolves, mountain lions and bears – oh my! Looking skyward can you identify osprey, herons and bald eagles? From the small and mousy to apex predators, wildlife sightings in Golden are guaranteed.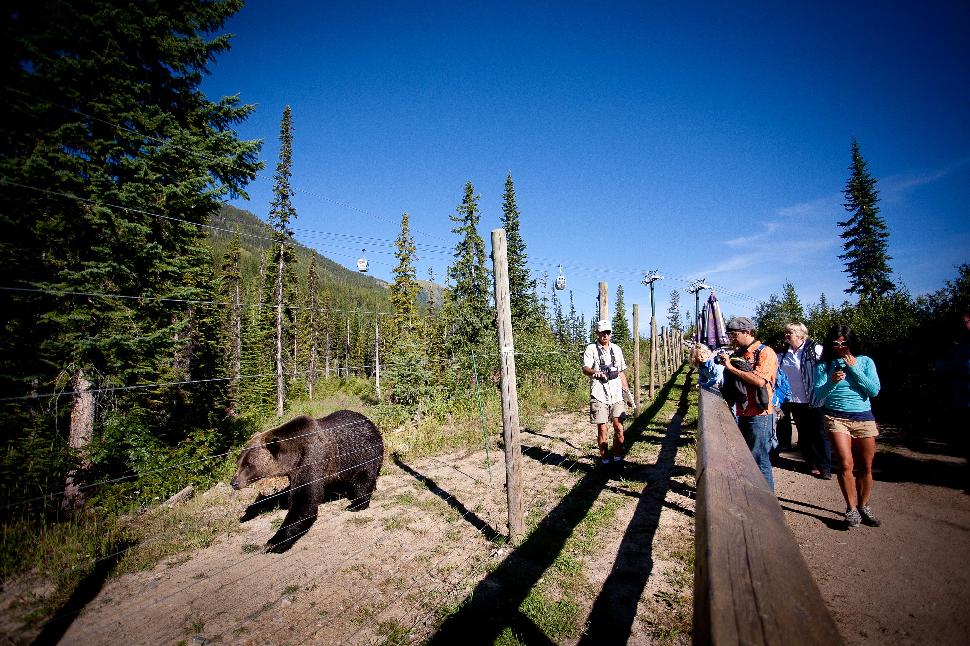 The Grizzly Bear Refuge at Kicking Horse Mountain Resort has the world's largest protected and enclosed habitat for a grizzly. Visitors can take an interpretive tour to learn more about these impressive animals.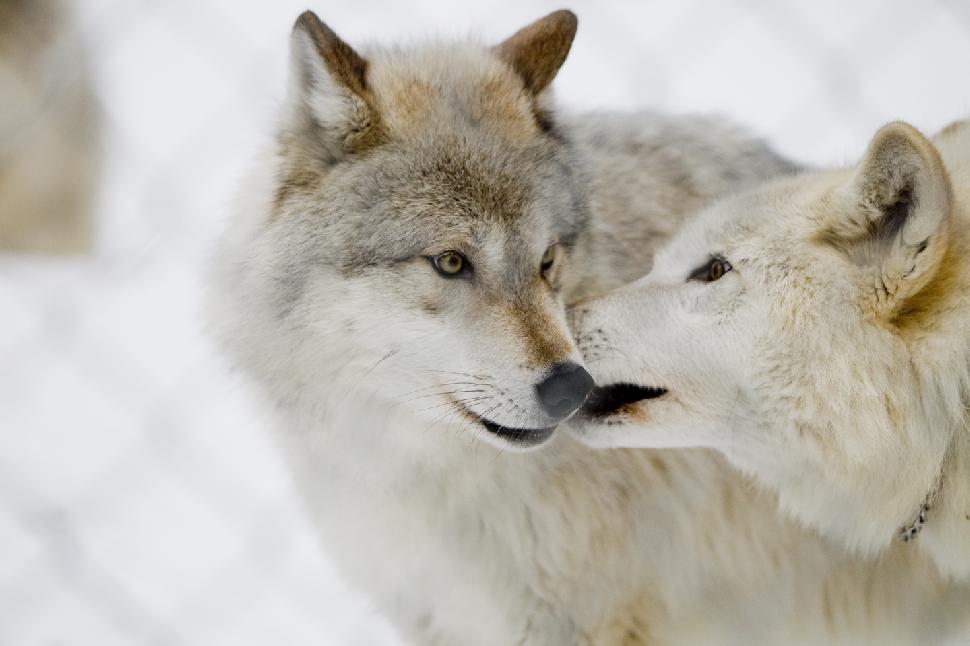 The Northern Lights Wolf Centre has an interpretive talk that teaches visitors about a very misunderstood creature. Learn about the complex social structure of wolf packs and how the howl is used as a means of communication. Listen carefully if treated to a wolf 'song' and you'll hear that each wolf has its own note, creating a unique chord that identifies the pack to other wolves.
For something more immersive, get right into nature with a guided eco tour. Hop on board with Columbia Wetlands Adventures to gently weave through pristine waterways. Spot beavers, waterfowl and any of the other two hundred or so species that live here. Those who prefer to explore independently can rent kayaks, canoes and paddle boards. Grab a map and go!
5. Photographer's Playground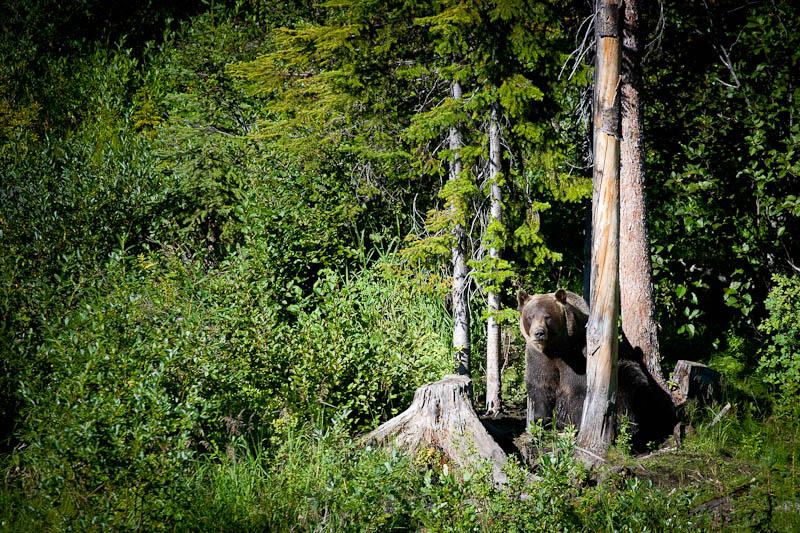 You don't need to be a professional photographer to realize Golden is picture-perfect. Look up to the snow-capped mountains that radiate brilliantly against blue skies. Keep your camera at the ready to snap wandering moose or the aerial stunts of a diving eagle. Capture a portrait of a grizzly or wolf without trekking into the wilderness. Whether photography is your hobby, business or Instagram passion, Golden is a model that strikes all the right poses.