One of the best parts about being a tourist for a day (actual tourist, or a local that wants to experience the sights) is getting to stop at the best photo op locations to commemorate your trip. Here, we list four top photo op locations around Vancouver that you won't want to miss.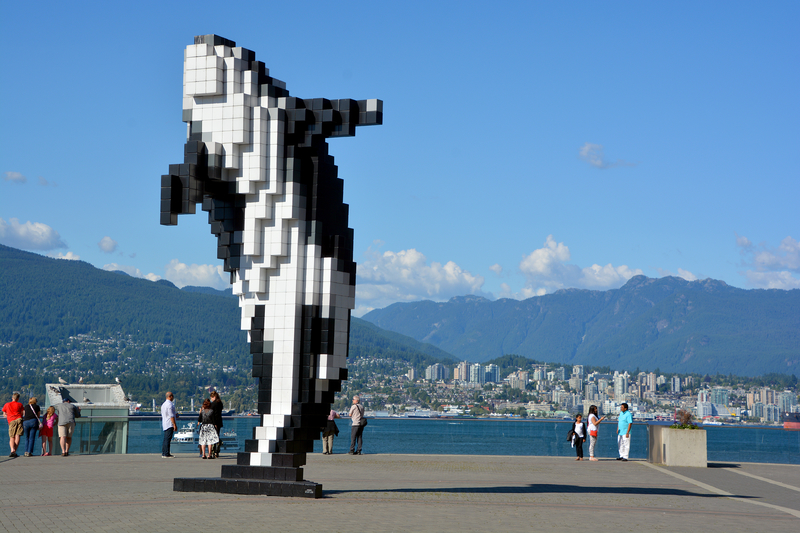 Digital Orca
Location: Built next to the Vancouver Convention Centre.
History: This sculpture was built in 2009 by Douglas Coupland. It's made from powder-coated aluminum and sits on a stainless-steel frame. With the water and mountain ranges in the background, it makes for a great photo!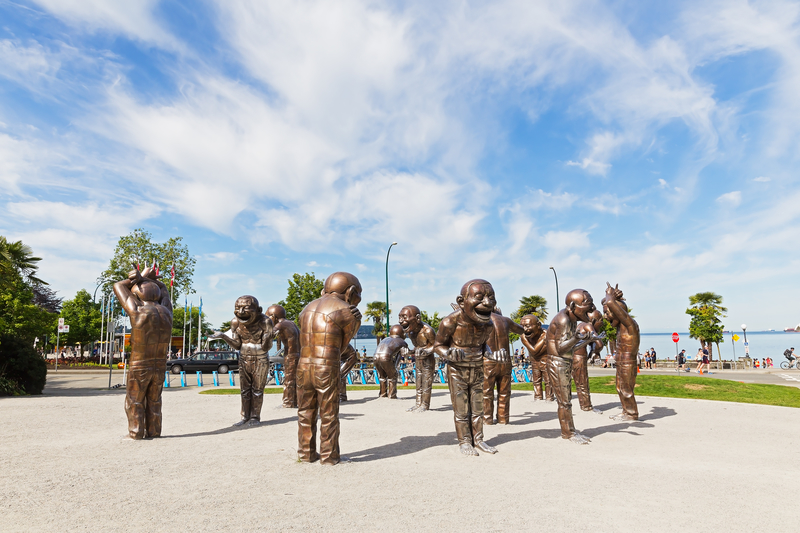 A-maze-ing Laughter
Location: Morton Park, Vancouver.
History: Designed by Yue Minjun and installed in 2009, this art installation depicts 14 statues in a state of hysterical laughter, each about three metres tall and weighing over 550 pounds. When visiting this art piece, look for the inscription on the cement seating: "May this sculpture inspire laughter, playfulness and joy in all who experience it."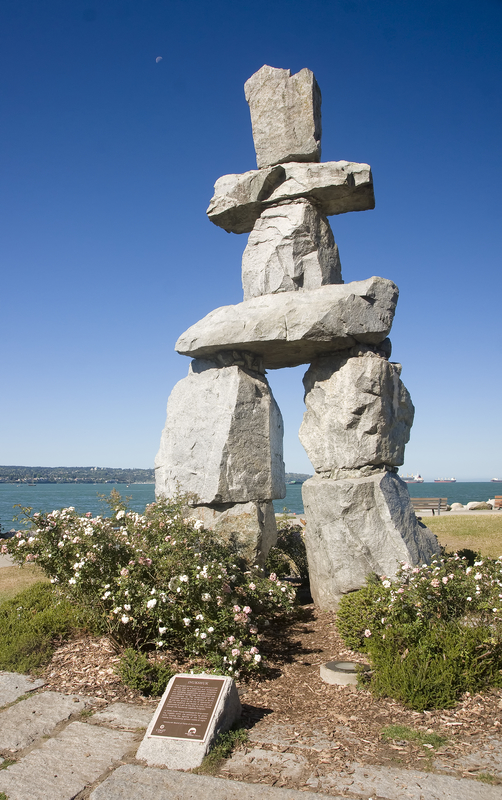 Inukshuk
Location: English Bay, Vancouver.
History: The inukshuk was created by Alvin Kanak. The statue was commissioned by the government of the Northwest Territories for Expo 86, and then given to the city of Vancouver. The inukshuk became the logo for the 2010 Vancouver Winter Olympics.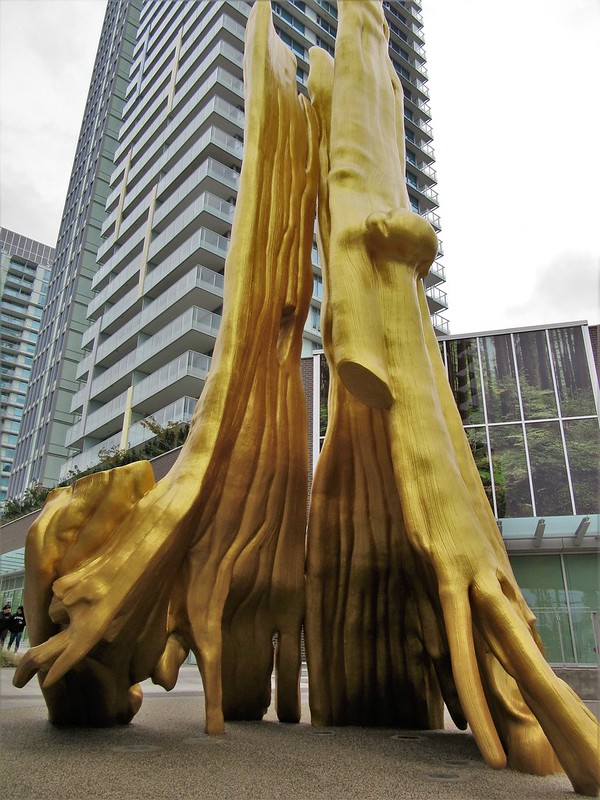 Golden Tree
Location: Cambie and Southwest Marine Drive, Vancouver.
History: Established in 2016, the Golden Tree was created by Vancouver's Douglas Coupland as an exact replica of the Hollow Tree in Stanley Park. The sculpture stands 43 feet tall, and is made from 35,000 pounds of steel, 10,000 pounds of resin and fiberglass, 80 gallons of epoxy, 45 gallons and gold paint and another 45 gallons of clear coat. The piece was part of a commemoration of the 25th anniversary of Vancouver's Public Art Program.
Don't forget to tag us in your photo when you visit Vancouver's iconic locations!