Fall is a beautiful time to get out and road trip around our gorgeous province. There's truly nothing better than hitting the open road, and what better time of year to do so than during the fall, when the roads are less busy, and the leaves are changing colours. With such beautiful scenery around our province, you're bound to want to pull over and snap a few pictures from the road while exploring. One of the perks of road tripping during the fall season is less traffic on the road. This generally leads to a more leisurely drive as you worry less about sitting in long traffic jams, and spend more time enjoying the beautiful scenery around you.
You also have the added bonus of cooler temperatures during the fall season, meaning less bugs out, and a much more comfortable road trip without the sweltering summer heat.
With so many advantages of road tripping during the fall, is easy to see why this is a preferred season for many. As you plan out your road trip route, make sure to include some leisure time in the different towns/destinations you'll be visiting. There's a lot to see around our wonderful province during fall.
To help you plan the perfect road trip around BC this fall, we've created a list of 4 great road trip routes.
1. Southwest Coast
For the road tripping hiker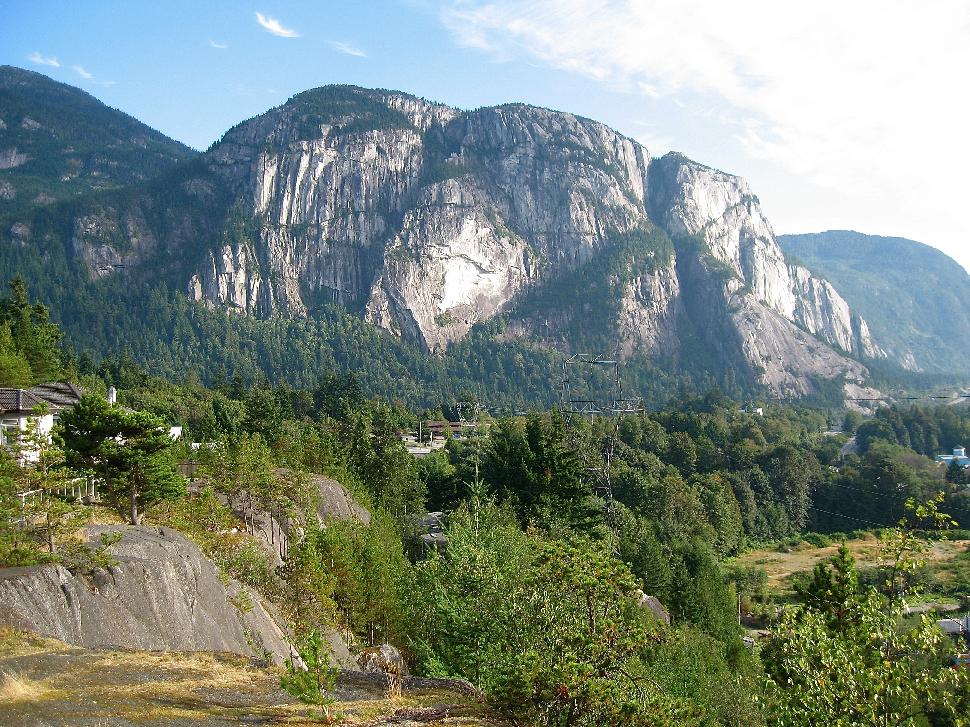 Route: Vancouver – Abbotsford – Chilliwack, Harrison Hot Springs – Hope – Boston Bar – Lytton – Lillooet – Pemberton – Whistler – Squamish -Vancouver
Distance: 570 km
Duration: 3- 5 days
Why drive this route? This is one of my favourite road trip routes. It`s certainly the perfect road trip for avid hikers, outdoor enthusiasts, and anyone that loves fall.
Destinations like Harrison Hot Springs, Pemberton and Whistler are less busy this time of year, meaning it`s the perfect time to hit the road and go exploring. Whistler Village is well known for it`s vibrant and bright fall colours along the many trees in the village.
The drive along Highway 1 up towards Whistler is stunning any time of year, but add in some fall colours of the changing leaves, and you have yourself one amazing scenic road trip. Follow highway 1 east towards Hope for a less busy route with equally beautiful colours.
There's also some great hiking trails along this road trip route. If you truly want to get a feel for fall in BC, hit one of our amazing hiking trails. You'll find less hikers on the trails this time of year, which is great news on trails like The Chief, Mounts Cheam, and Joffre Lakes.
Here's a list of suggested hiking trails along this route: Howe Sounds Crest Trail, St Marks Summit, Eagle Bluffs, Mount Cheam, Elk Mountain, Lindeman Lake, Harrison Grind, Hope Lookout Loop Trail, Stein River, Joffre Lakes, Garibaldi Lake, Elfin Lakes, Squamish Chief, and Norvan Falls.
We could really go on and on about the amazing hiking trails along this road trip route. Spend a few days exploring the local trails while out on your road trip. Our top picks from this list would be St Marks Summit, Lindeman Lake, Hope Lookout Loop Trail, Joffre Lakes, and Elfin Lakes.
2. Rocky Mountain Trench for a wildlife safari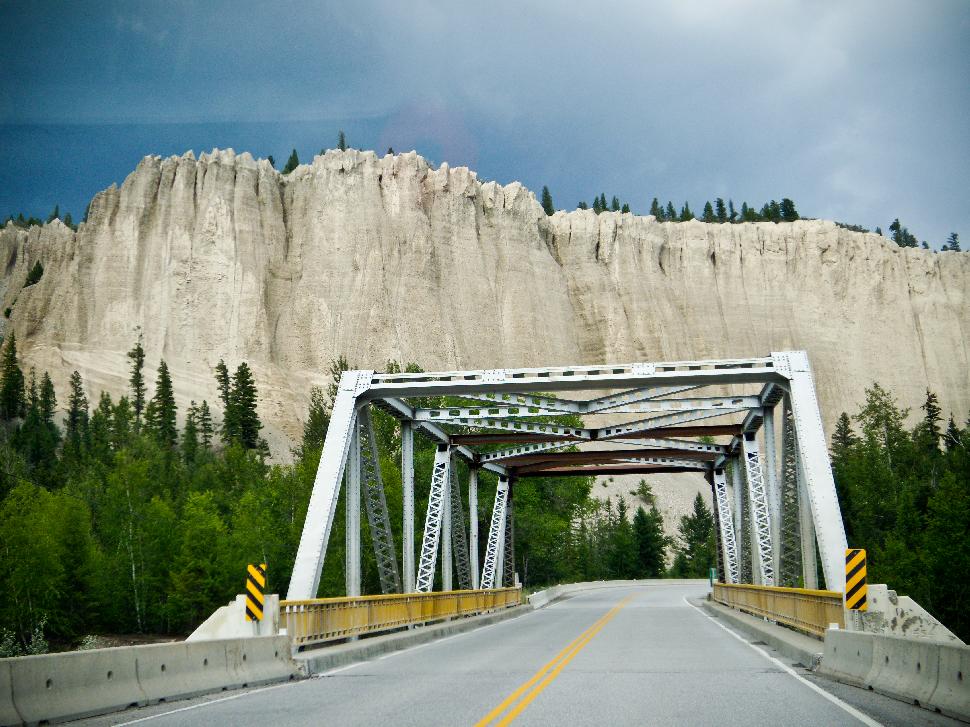 Route: Golden – Radium Hot Springs – Kimberley- Cranbrook
Distance: 250 km + 100 km +/- detours
Duration: 2-7 days
Why drive this route? The Rocky Mountains are stunning during the fall with many of the mountain tops glistening with a light dusting of snow, while the lower levels are bright vibrant fall colours. This is the perfect time of year to get a glimpse of local wildlife as they stock up on food before the winter months.
What wildlife might I see? While road tripping the Rocky Mountain Trench, it's easy to spot bighorn sheep, elk, deer, coyotes, caribou, and even bears along the way. We've also spotted the occasional bighorn sheep near the village area of Radium Hot Springs. As abundant as the wildlife population is in this region, it`s not so easy to spot wildlife as you go whizzing by on the highway passing through towns. You`ll want to pull over and spend a few days exploring the local attractions while in town. This is when you generally have the opportunity to spot wildlife. Keep your cameras ready, as wildlife tends to pop out at various times during the day.
Some suggested attractions along this route include: the Northern Lights Wildlife Wolf Centre for an informative view of the local wolves, Gorman Lake, Spirit Square, Kicking Horse Mountain Resort, Columbia Lake, Bugaboo Provincial Park, the Canadian Museum of Rail Travel, and the actual hot springs in the town of Radium Hot Springs – a must see.
If you have a few extra days to add to your road trip, a side trip to Yoho National Park and Lake O`Hara is well worth the trip. Another great side trip is to Kootenay National Park from Radium Hot Springs. There`s some great hiking trails around this region, with great views of the Stanley Glacier. This is also the perfect spot to view wildlife such as the bighorn sheet.
3. Okanagan Wine Country
For the wino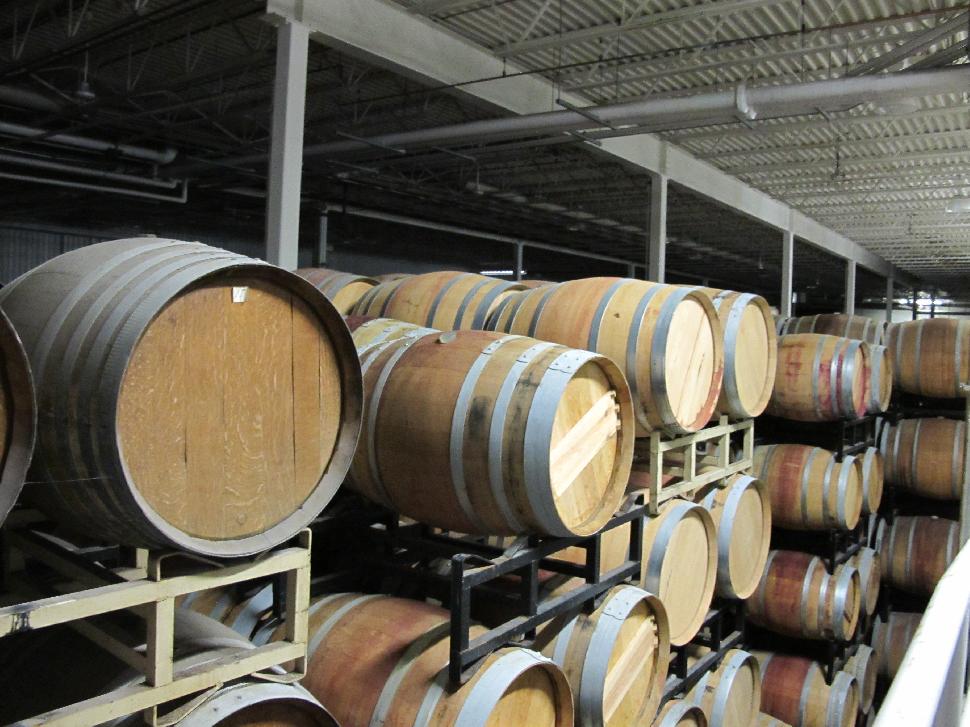 Route: Kelowna – Peachland – Summerland – Penticton – Okanagan Falls – Osoyoos – Keremeos
Distance: 115 km
Duration: 2 hours in duration, but stay 2-4 days
Why drive this route? A perfect road trip route for wine lovers. Spend a few days exploring the different wineries that the Okanagan has to offer. Enjoy your leisurely road trip through wine country, as the wineries are less busy this time of year.
Many of the popular wineries in this region overlook the Okanagan Lake, and with the surrounding mountain ranges off in the distance, you're sure to get a true taste of fall with the vibrant colours of the trees.
Where should I stop? Some of my favourite wineries in the Kelowna region include Quail's Gate, CedarCreek Estate Winery, Volcanic Hills, and the ever stunning Mission Hills Winery – this is a great place for some photo ops and of course wine tasting.
Head south as the road winds along the Okanagan Lake towards Peachland and Summerland. This is one of my favourite road trip routes in the region as there are several areas along this route that offers magnificent views of the Okanagan Lake from the highway.
With so many great wineries in this region, it's often hard to choose where to begin. Some of my favourite wineries around Peachland and Summerland are Haywire Winery, Greata Ranch Vineyards, and Hainle Vineyards Estate Winery.
This road trip route continues south towards Penticton, Okanagan Falls, Osoyoos and Keremeos; all very popular destination for sun seekers during the hot summer months. One of the big advantages of this road trip route during fall, besides the changing colours of the leaves, is the cooler temperatures. Places like Penticton and Osoyoos can get quite hot during the summer, combine that with heavy traffic, and long wait times in your car while moving from one destination to another, and you can quickly see why fall is a great time to road trip this region.
Wine tasting will be a breeze for you during fall, as the lineups in the wineries aren't as bad as they are during the summer months. This of course makes the whole experience more enjoyable.
4. Great Wild North
For the northern wonders explorer
Route: Prince George – Smithers – Bell II (stop off at Hyder/Stewart) – Dease Lake (detour to Telegraph Creek) – Jade City/Cassiar – Watson Lake – Fort Nelson – Fort St John – Dawson Creek – Prince George
Distance: 2,600 kilometres
Duration: 5-10 days
Why drive this route? Another great scenic road trip route around B.C., this time taking you through some historic towns that help bring you back to the old gold rush and even fur trader days.
This historic route passes by stunning natural wonders like Liard Hot Springs, Jade City – a source of 90% of the worlds Jade, and old ghost towns like Cassiar. Don't forget to get "hyderized" while in Hyder/Stewart. If you're worried about swallowing the toe, don't fret. Rumor has it that someone swallowed the old toe years ago.
Along this route, make sure to take a little side journey from Tumbler Ridge down to Kinuseo Falls. This waterfall is not only breathtaking, but it's also known as an icon in Northern BC due to its impressive size (over 60 m tall).
Is a road trip part of your fall? Where are you going?
Drop us a line – comment below!