Sometimes popular actors can seem like celebrities living on a whole other planet. Or in Hollywood and New York City at least. Would you believe a surprising number of glittering stars and talented professionals actually boast a hometown in British Columbia? A few stars may be obvious and flaunt their status as a B.C. native, but others are more obscure. Do you know which star of House of Cards hails from the Lower Mainland? Or which Hollywood funny man frequently makes throwbacks to his childhood in Vancouver? Read on to discover…
Carrie-Anne Moss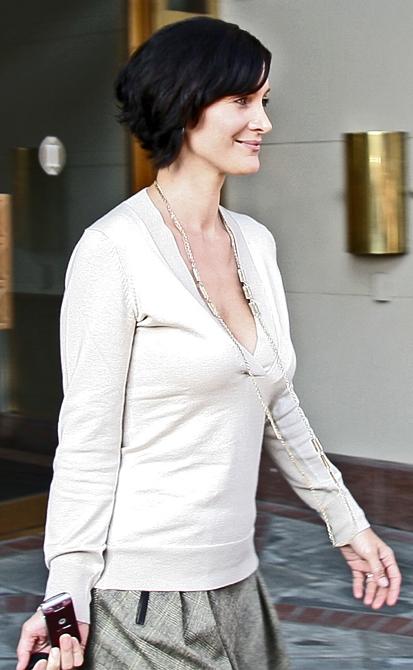 Hometown: Burnaby / Vancouver
Birthday: August 21, 1967
Famous Roles: Trinity in The Matrix Trilogy, Bowman in Red Planet, Harper on Jessica Jones
Carrie-Anne Moss originally sent tongues wagging as the leather-clad vixen Trinity in The Matrix Trilogy. Long before that breakout role she was born in Burnaby before living with her mother in Vancouver. She got her start in the spotlight by joining the Vancouver Children's Musical Theatre at the age of 11, and later went on to tour Europe with the Magee Secondary School Choir during her senior year.
Taylor Kitsch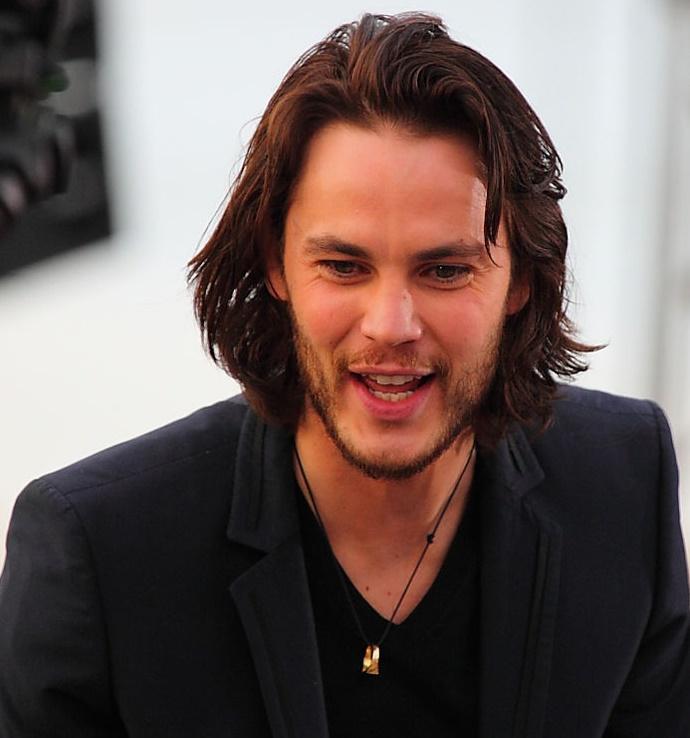 Hometown: Kelowna / Vancouver
Birthday: April 8, 1981
Famous Roles: Tim Riggins on Friday Night Lights, John Carter in John Carter, Remy LeBeau / Gambit in X-Men Origins: Wolverine
Taylor Kitsch has made a career off his brooding looks and knack for portraying tortured characters. However, things weren't always so shiny for this Friday Night Lights alumnus. He was born in Kelowna before living with his mother in Vancouver. Like most Canadian boys he aspired to play NHL hockey. He played for the Langley Hornets in the British Columbia Hockey League and began working his way up the ranks. Unfortunately Kitsch blew out his knee, ending any professional prospect. After taking up modelling and moving to New York City, his work dried up. Kitsch spent several months homeless in both New York City and Los Angeles living out of his car before returning home to Vancouver in defeat. Amazingly, it seemed that just as soon as he returned home, the acting gigs started rolling in. Although later he spent much of his time filming Friday Night Lights in Austin, Texas, he frequently visits home.
Ryan Reynolds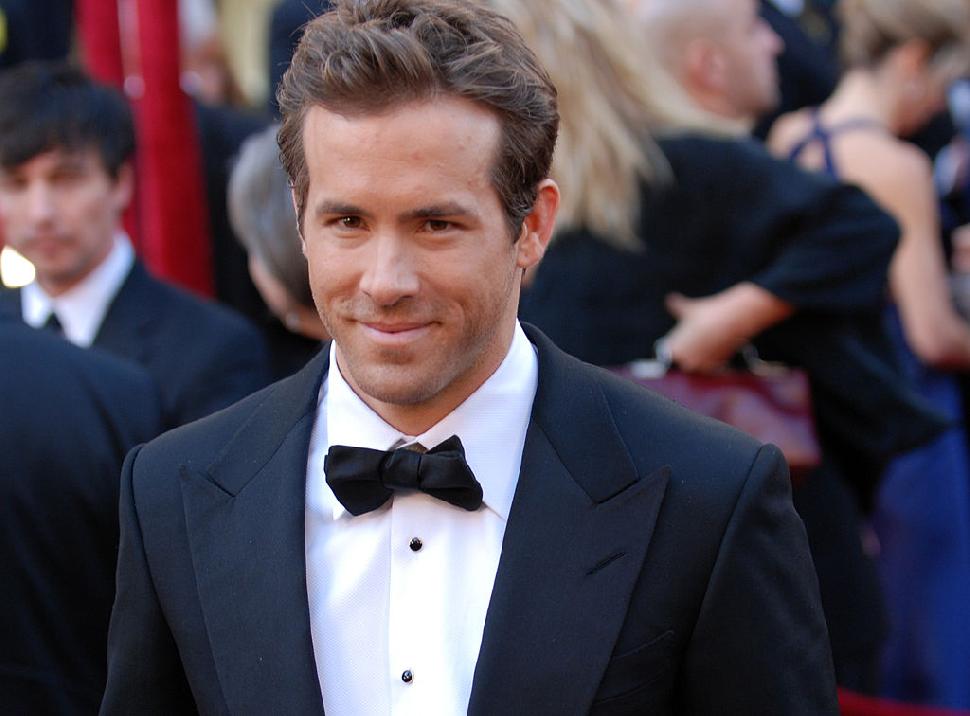 Hometown: Vancouver
Birthday: October 23, 1976
Famous Roles: Hannibal King in Blade: Trinity, Hal Jordan / Green Lantern in Green Lantern, Nick in R.I.P.D.
Although a major acting personality on the circuit today, Ryan Reynolds has humble beginnings in Vancouver. In a GQ interview, he told the press he was an "extremely nervous" kid, but he found solace and confidence by entering school theatre productions at Kitsilano Secondary School. Although he acted in a few Canadian dramas as an adolescent, Reynolds went on to attend Kwantlen Polytechnic University before dropping out. Today, Reynolds still has significant ties to Vancouver with two of his three brothers working as police officers in British Columbia; one of whom is a member of the Royal Canadian Mounted Police.
Kirsten Prout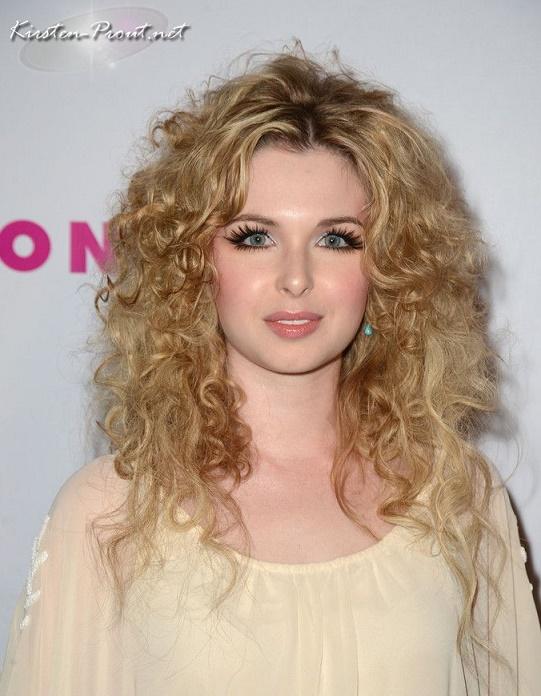 Hometown: Vancouver
Birthday: September 28, 1990
Famous Roles: Amanda Bloom on Kyle XY, Charlotte Chamberlin on The Lying Game, Lucy in The Twilight Saga: Eclipse
Kirsten Prout's early life in Vancouver wasn't always happy. In fact, it was the hardships she endured that pushed her into acting. Prout got her start at the age of 10 and accredits it to a horrible second grade teacher. This teacher stifled her so much she was forced to withdraw from the school. When her mother asked what would make her happy again, the answer was acting and Tae Kwon Do lessons. She did eventually return to school, but left Vancouver shortly after graduating high school.
Meghan Ory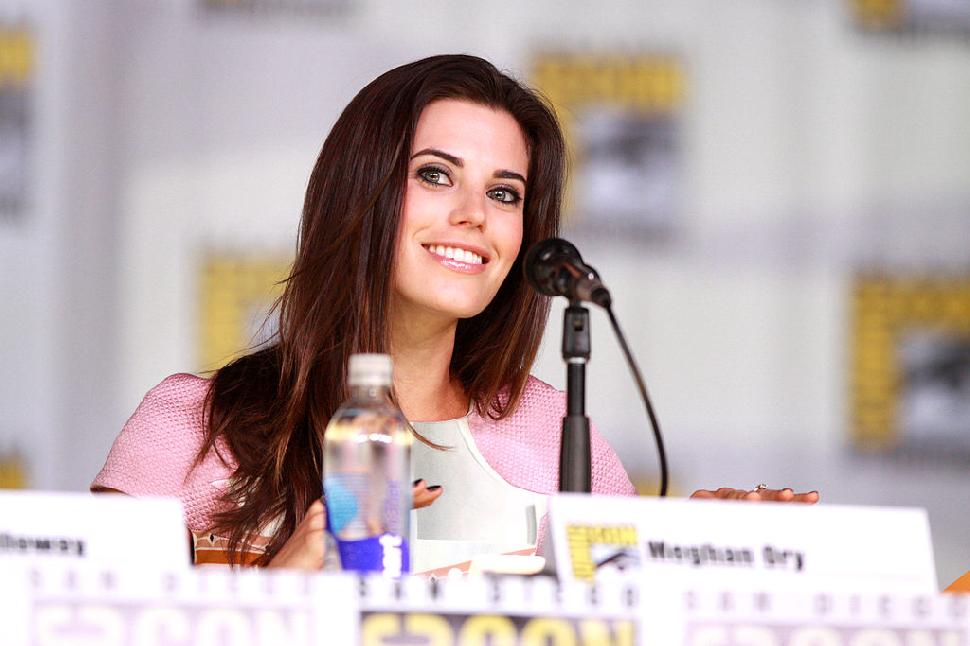 Hometown: Victoria
Birthday: August 20, 1982
Famous Roles: Ruby Lucas / Red Riding Hood on Once Upon a Time, Sherry Woods on Vampire High, Claire in Dark House
With her smoky eyes and striking smile, it is easy to see why Meghan Ory was cast as the secret-harbouring Red Riding Hood in ABC's Once Upon a Time. Ory was born in Victoria and attended Royal Oak Middle School. She then enrolled at Claremont Secondary School, taking every advantage to act in their school productions. It was after she won the Fine Arts Award for Acting at Royal Oak in 1996 that she began to seriously entertain the idea of becoming an actress.
Jodelle Ferland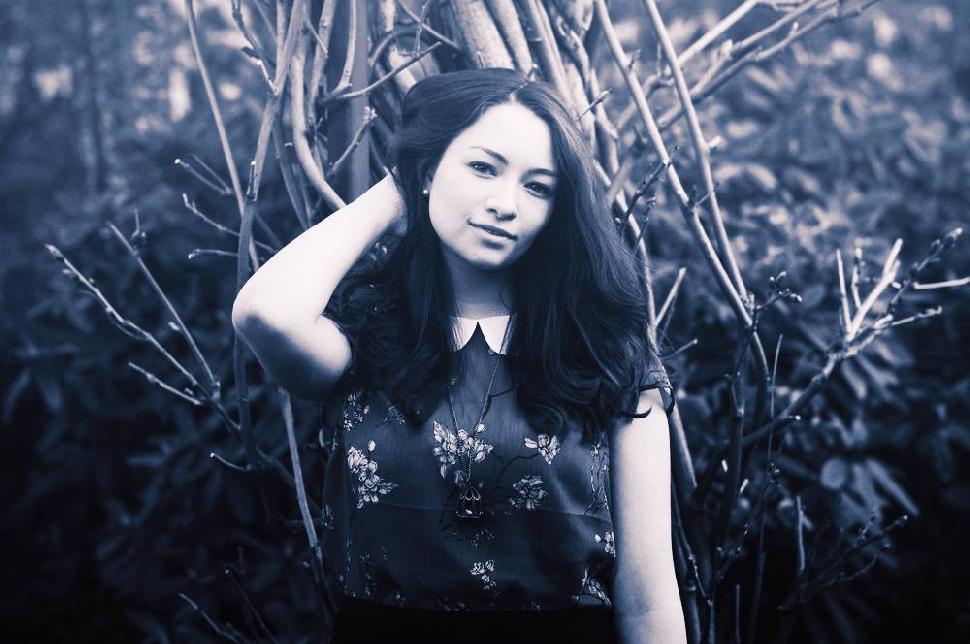 Hometown: Nanaimo
Birthday: October 9, 1994
Famous Roles: Patience Buckner in The Cabin in the Woods, Sharon / Alessa in Silent Hill, Five in Dark Matter
Jodelle Ferland is one of British Columbia's newest stars. She comes from good stock, taking after her big sister and actress Marisha Ferland, and musician brother Jeremy Ferland. Ferland's career may be just taking off, but her stardom started young. By age two she appeared in local Vancouver commercials. By four she had made her movie debut: made for TV-movie Mermaid. Remarkably she received a Daytime Emmy Award nomination for the role, making her the youngest nominee in history. While her stardom is quickly growing above and beyond the Harbour City, she remains close with her parents who live there.
Amanda Crew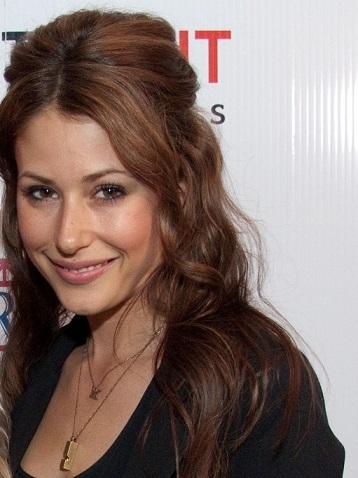 Hometown: Langley
Birthday: June 5, 1986
Famous Roles: Monica on Silicon Valley, Felicia in Sex Drive, Wendy in The Haunting in Connecticut
Born in Langley, Amanda Crew got her acting start at a young age – in her elementary and secondary schools. As a child she appeared in a Coca-Cola commercial and stage plays like Stalling, Cordstons Court, and Langley, the Musical. However, it was her fourth grade performance in the Dragon Tales musical that truly made her shine. After the performance she was contacted by three agents and went on to participate in a number of performances in British Columbia. After graduating Brookswood Secondary School, she left the great white north for the American Academy of Dramatic Arts in NYC.
Cobie Smulders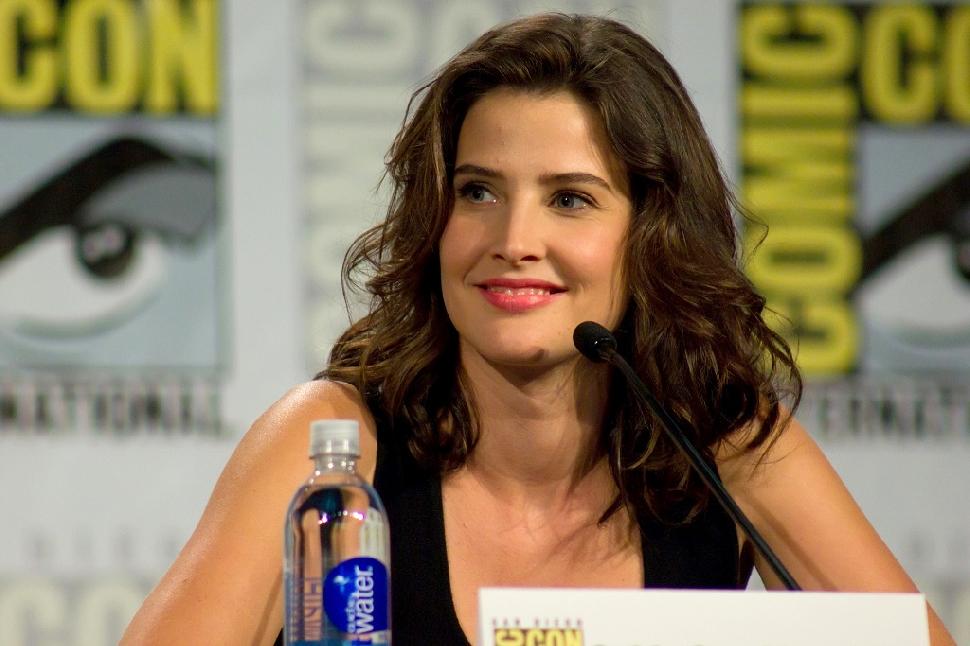 Hometown: Vancouver
Birthday: April 3, 1982
Famous Roles: Robin Scherbatsky on How I Met Your Mother, Maria Hill in The Avengers movie series and Agents of S.H.I.E.L.D.
The popularity of Cobie Smulders came out of nowhere. It seems like one night audiences were like, "Cobie who?," and the next she was the name on everyone's lips. Her breakout role as the resident Canuck on How I Met Your Mother made her everyone's darling. Much like her celebrity status, Smulder's career accelerated abruptly, even for her. Born in Vancouver, she had originally wanted to become, of all things, a marine biologist. She studied diligently until she stopped in secondary school to become a model. Although she eventually returned to B.C. to enroll in the University of Victoria, it wasn't long before she dropped out and began to pursue acting.
Jewel Staite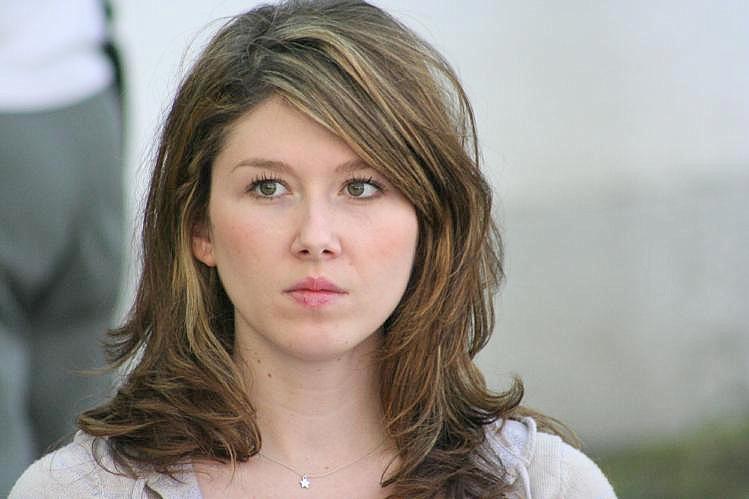 Hometown: White Rock / Vancouver
Birthday: June 2, 1982
Famous Roles: Dr. Jennifer Keller / Ellia on Stargate: Atlantis, Kaylee Winnit Frye on Firefly and Serenity
Although born in White Rock, Jewel Staite spent the first two years of her life in Maui before her parents moved back to Vancouver. At the age of four, Staite began to model as well as training at the Vancouver Youth Theatre, where she would also work later in life. Although she acted in a number of commercials during her youth, Staite continued to hone her craft at the Vancouver Film School. However, even as her acting career took off, Jewel Staite remains right at home in Vancouver whenever she can.
Alexander Ludwig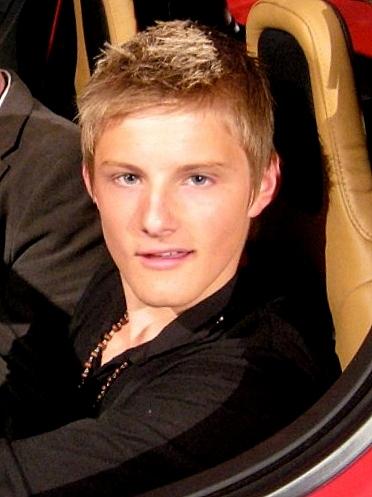 Hometown: Vancouver
Birthday: May 7, 1992
Famous Roles: Cato in The Hunger Games, Bjorn Ironside on Vikings, Shane Patton in Lone Survivor
Alexander Ludwig comes from a show business background. His mother, Sharlene Martin is a former actress and his father, Harald Horst Ludwig, is a co-chairman of the board for Lions Gate Entertainment. Naturally, Ludwig was drawn to acting at a young age and participated in a number of school productions in Vancouver. Although his parents had such valuable connections, they weren't sure they wanted their child to pursue acting at such a young age. After completing secondary school, Ludwig left Vancouver to attend college and pursue acting in Los Angeles. However, he still returns to B.C. now and then, competing in extreme freestyle ski competitions in Whistler.
Avan Jogia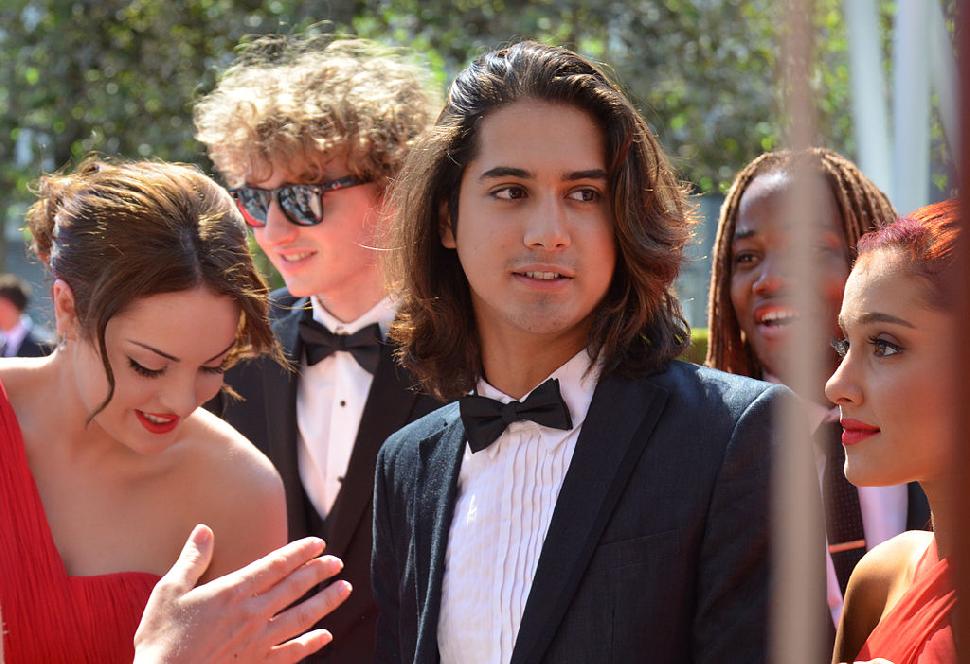 Hometown: Vancouver
Birthday: February 2, 1992
Famous Roles: Ben Stark on Caprica, Beck Oliver on Victorious, Danny Desai on Twisted
By the time Avan Jogia was 17 and sitting bored in class at Killarney Secondary School, he already had enough acting credits to make him seriously question going to math class. However, this Vancouver native had not really "broken out" yet, so to speak. His parents gave him a chance to go to Los Angeles for a few weeks to look for work. If he didn't find it, he was to return to Vancouver and go back to school. Unfortunately for stay-in-school-advocates everywhere, he landed his breakout role on Nickelodeon's Victorious. It's too soon to tell if Jorgia will look back on his days in Vancouver and sigh fondly, but he'll come back. They always come back…
Emily Bett Rickards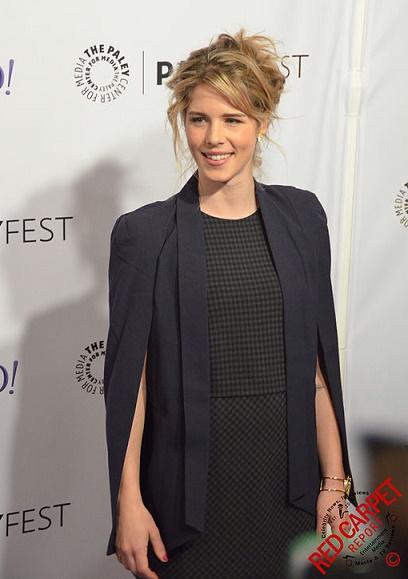 Hometown: Vancouver
Birthday: July 24, 1991
Famous Roles: Felicity Smoak on Arrow, Felicity Smoak on The Flash, Fourty in Soldiers of the Apocalypse
Before assisting Oliver Queen as Felicity Smoak, hacker elite, on CW's Arrow, Emily Bett Rickards was already a blossoming Vancouver actress. She set off on her career path at an early age, participating in school musical theatre and dance. This smart cookie graduated high school early in order to attend the Vancouver Film School, as well as the Alida Vocal Studio. Today, in between filming parts on Arrow and The Flash, Rickards likes to travel the world. However, she often comes back to Vancouver to film and hang out with her friends.
Pamela Anderson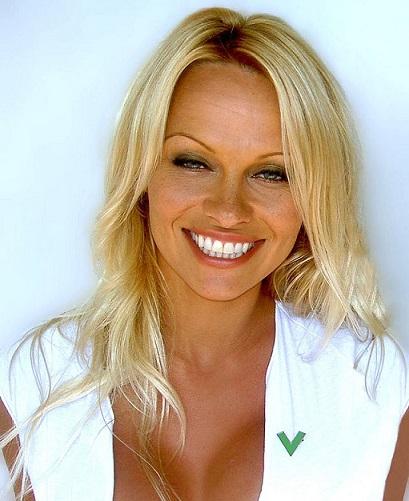 Hometown: Ladysmith
Birthday: July 1, 1967
Famous Roles: C.J. Parker on Baywatch, Lisa on Home Improvement, Vallery Irons on V.I.P.
Before Pamela Anderson was a bleach blonde beach babe or a Playboy bunny, she was just a gal from Ladysmith on Vancouver Island. While she spent her childhood there, her parents later moved to Comox where she attended Highland Secondary School. (You can still spot her pictured with her sports team on the library wall.) Anderson got her big break at, of all places, a British Columbia Lions football game. She was shown on the stadium screen and immediately caught the eye of a number of talent scouts. Before all the Baywatch fame, she had been employed as the Blue Zone Girl for Labatt's beer. While she has homes all over the world, Pamela Anderson still maintains a home in Vancouver and has dual citizenship with both Canada and the United States. Editor's note: We heard a rumour that Tommy Lee was spotted on a Ladysmith beachfront property last year, the lot is owned by Anderson's family.
Seth Rogen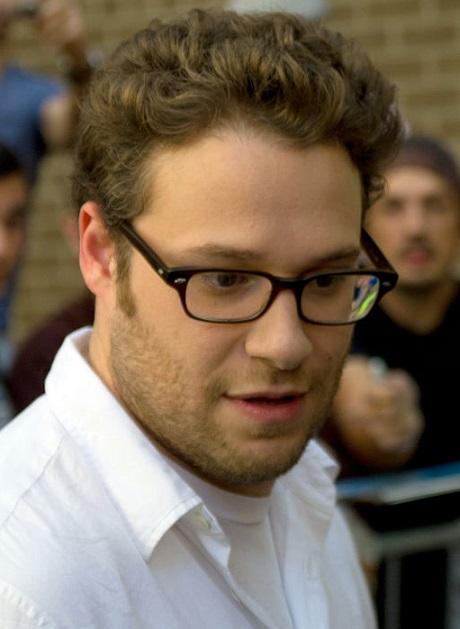 Hometown: Vancouver
Birthday: April 15, 1982
Famous Roles: Aaron Rapaport in The Interview, Dale Denton in Pineapple Express, Ben Stone in Knocked Up
Known for his everyman relateability and distinctive laugh, Seth Rogen has never forgotten to make throwbacks to his youth spent in Vancouver. In fact, almost every movie contains at least one inside joke between Rogen and his Vancouver friends. Some movies, like Superbad, have whole plots inspired by that time. Rogen and his writing partner Evan Goldberg gathered fodder during their time in Vancouver. Both attended Vancouver Talmud Torah Elementary School and Point Grey Secondary School together. Seth Rogen even accredits his start in comedy to British Columbia's Camp Miriam, a Habonim Dror camp.
Kristin Kreuk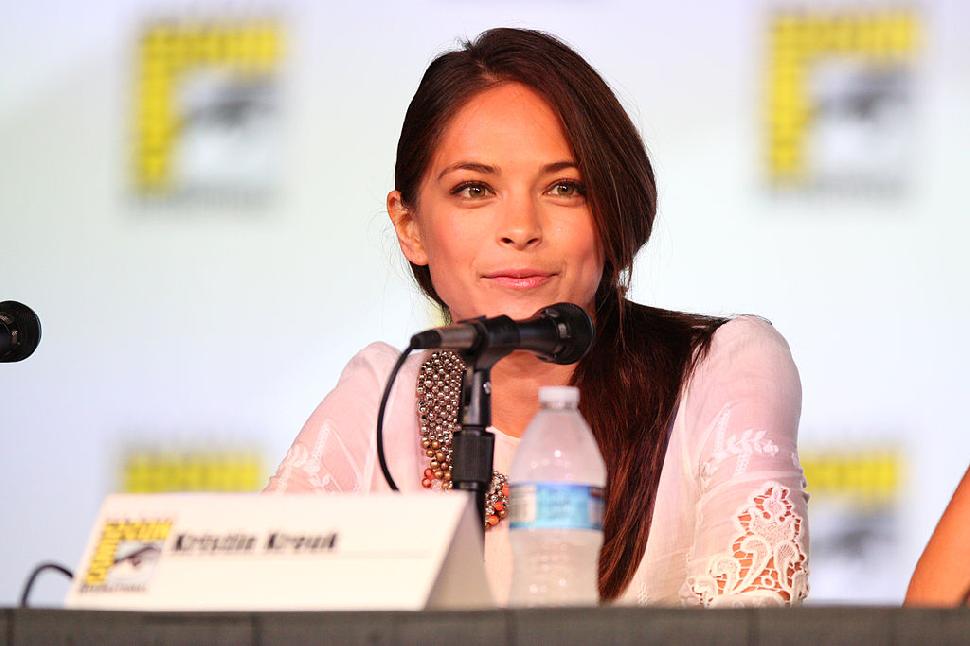 Hometown: Vancouver
Birthday: December 30, 1982
Famous Roles: Lana Lang on Smallville, Laurel Yeung on Edgemont, Fiona in EuroTrip
Kristin Kreuk is no longer that Lana Lang on Smallville that audiences love to hate. She's on to bigger and better things these days after landing a title role on CW's Beauty and the Beast. However, this Vancouver alum still harbours fond memories for her beloved hometown. Kreuk got her start doing theatre at the Eric Hamber High School and landed a role on Edgemont shortly after graduating. Today, even though she can't be in Vancouver all the time, she told interviewers that she still loves to return to Vancouver to visit family. Her faovurite dining haunts? Cafe Medina and other restaurants in Gastown.
Pablo Schreiber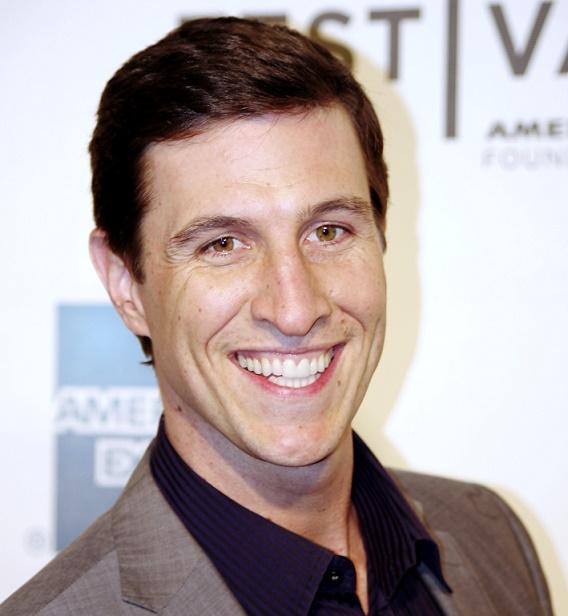 Hometown: Ymir / Winlow
Birthday: April 26, 1978
Famous Roles: George 'Pornstache' Mendez on Orange is the New Black, Nick Sobotka on The Wire, Eddie Ingram in The Manchurian Candidate
Named after the Chilean poet, Pablo Neruda, Pablo Schreiber was born on a hippie commune in Ymir, B.C. However, by the time he was six years old, his family moved to Winlaw after his mother became ill. She also desired to return to electricity. Schreiber grew up in the Slocan Valley and attended Mount Sentinel for a few years before his parents divorced. He finished his schooling in Seattle. While it seems likely he would forget his British Columbian heritage, a 2014 Jimmy Kimmel interview saw him give a shout-out to both Ymir and Winlaw as his hometowns.
Devon Sawa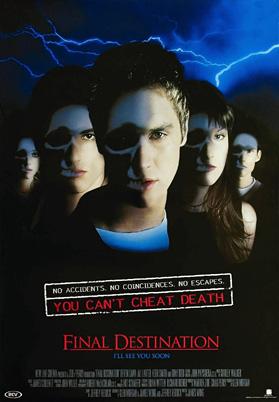 Hometown: Vancouver
Birthday: September 7, 1978
Famous Roles: Anton Tobias in Idle Hands, Alex Browning in Final Destination, Owen Elliot / Sam Matthews on Nikita
Although this 90's heartthrob's star power may be waning, Sawa is a proud Vancouver native. He fell in love with acting after appearing in a Kindergarten production. He went on to appear in several commercials as a child. However, it wasn't until the 1990s that his career started to take off. Although he was only on screen for five minutes, his scene in Casper was considered his big break into movie stardom. He would then join forces with fellow teen star Jonathan Taylor Thomas in Wild America. Alas, Devon Sawa rose and fell with the 90's, letting his star power fade in order to start a family in Los Angeles.
Joshua Jackson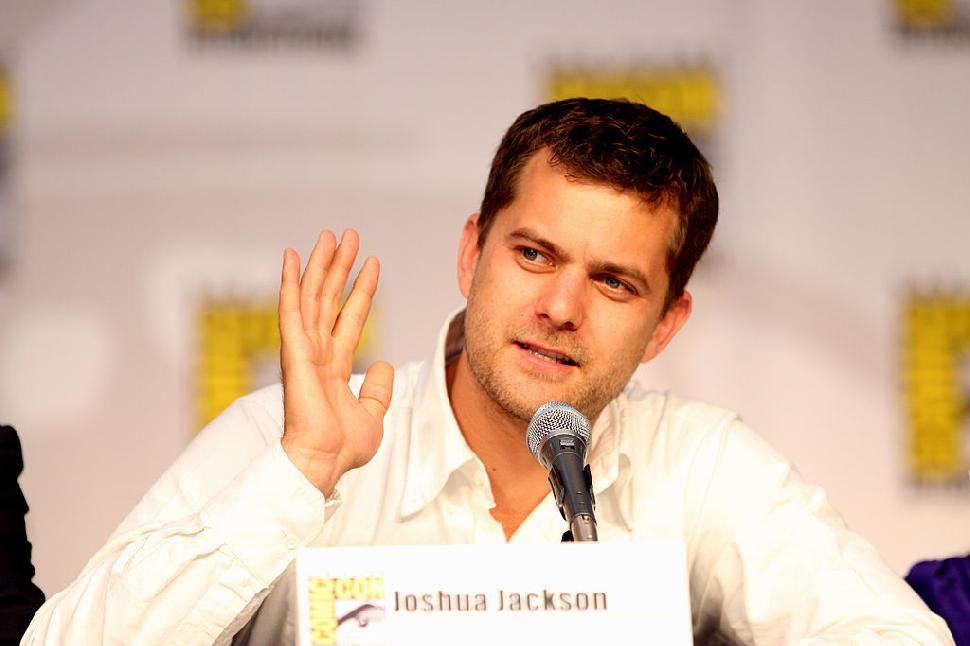 Hometown: Vancouver
Birthday: June 11, 1978
Famous Roles: Peter Bishop on The Fringe, Pacey Witter on Dawson's Creek, Blaine Tuttle in Cruel Intentions
Joshua Jackson was born in Vancouver, but his parents ended up moving to California shortly thereafter. It wasn't until age eight that he moved back to Vancouver and attended Kitsilano Secondary School. It was while here that he perfected the bad boy attitude he would use on screen – he constantly skipped classes to sleep. After several small plays, Jackson began to pursue acting more seriously. However, this took him away from Vancouver. Although he has lived a number of places in the United States, he returned to live in Vancouver briefly while filming The Fringe. He continues to live abroad now but remains a die hard Vancouver Canucks fan.
Molly Parker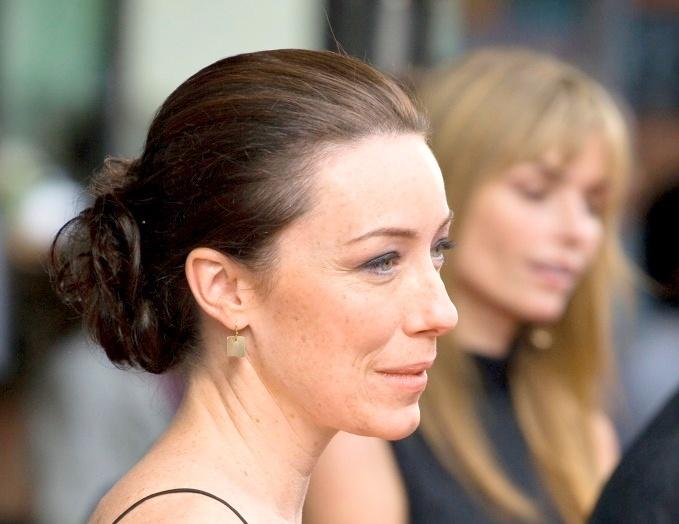 Hometown: Pitt Meadows / Maple Ridge
Birthday: June 30, 1972
Famous Roles: Jackie Sharp on House of Cards, Alma Garret on Deadwood, Abby McDeere on The Firm
Not unlike Pablo Schreiber, the young girl who would become the extremely versatile actress Molly Parker grew up in a hippie commune in the Maple Ridge-Pitt Meadows area. It wasn't until the age of 16 that Parker caught the acting bug after she endured 13 years of ballet training. Her uncle, who was also an actor, got his agent to take her on as a client. This enabled her to appear in a number of small Canadian television shows. After graduating high school Park continued acting, but also sought to perfect her craft by enrolling in Vancouver's Gastown Actor's Studio.
Aaron Ashmore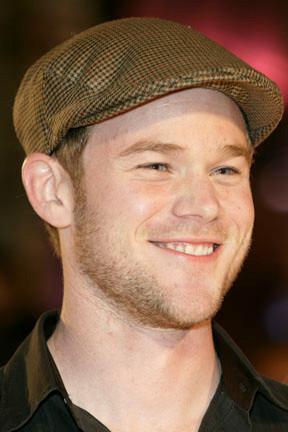 Hometown: Richmond
Birthday: October 7, 1979
Famous Roles: Steve Jinks on Warehouse 13, Jimmy Olsen on Smallville
Although Aaron Ashmore was born in Richmond, B.C., his big break didn't come until he was discovered by a talent scout at a support group in Alberta. However, even as a young child Aaron Ashmore's career ran into a few hurdles; namely, his identical twin brother, Shawn.
Shawn Ashmore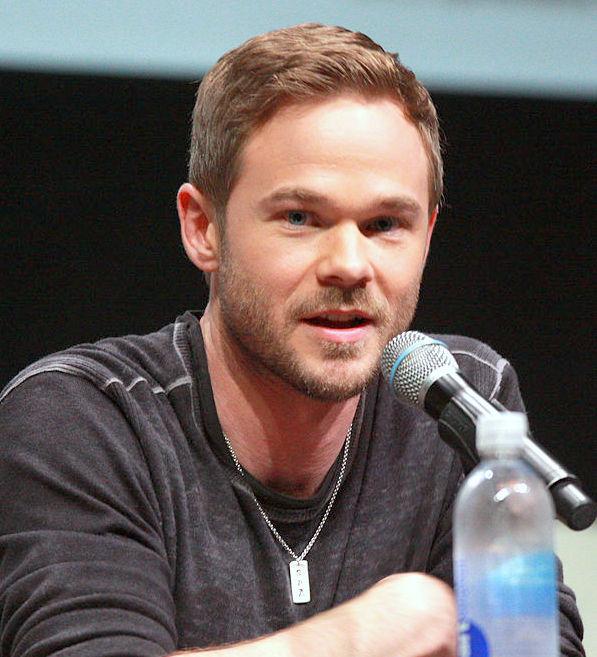 Hometown: Richmond
Birthday: October 7, 1979
Famous Roles: Mike Weston on The Following, Bobby / Iceman in The X-Men franchise
Think you are seeing double? You are, kind of. Shawn Ashmore was born one minute after his older twin Aaron Ashmore. Although at first the two brothers started getting roles together, as they grew older they started getting separate parts. When they were 12, Aaron got sick and Shawn went in to take his place in a commercial. Ever since then, both brothers attest that is why Shawn has been one step ahead of his older twin.
Jason Priestley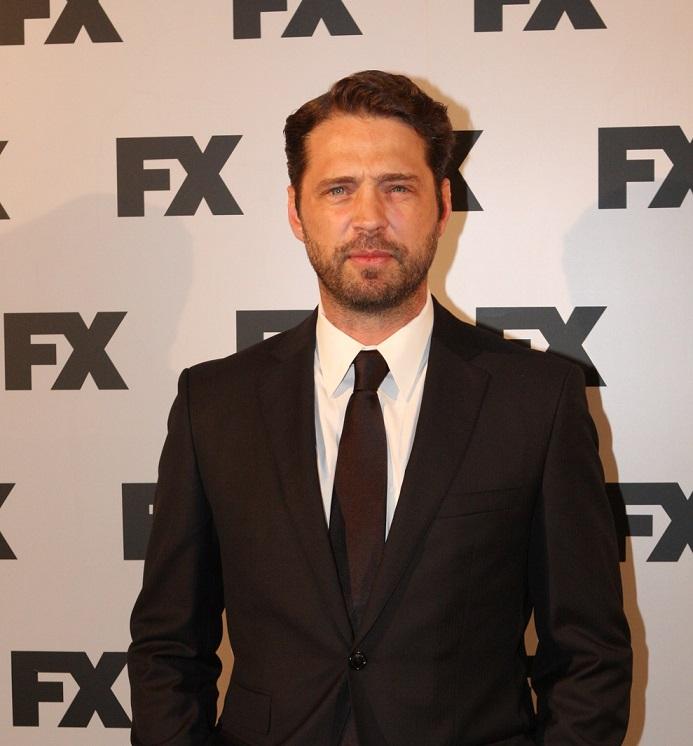 Hometown: Vancouver
Birthday: August 28, 1969
Famous Roles: Brandon Walsh on Beverly Hills, 90210, Chris Brody on Haven, Richard Fitzpatrick on Call Me Fritz
While Vancouver-born Jason Priestley rose to super stardom on Beverly Hills, 90210, the acting bug runs through his family. His mother Sharon Mason was an actress, as well as his twin sister Justine Priestley. After attending Argyle Secondary School in North Vancouver and performing in a number of school performances, Priestley tentatively started acting in a number of small bit parts on television. However, as his celebrity began to rise, his connection to Canada waned. In 2007, Priestley officially announced he had switched teams and become an American citizen.
Lochlyn Munro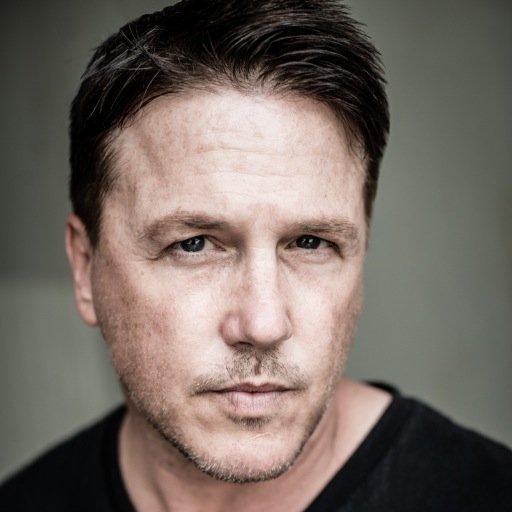 Hometown: Lac La Hache
Birthday: February 12, 1966
Famous Roles: Agent Jake Harper in White Chicks, Jack Sheridan on Charmed, Greg Phillippe in Scary Movie
Lochlyn Munro went from a kid who wasn't quite sure what he wanted to do, to one of Hollywood's most successful actors. His list of acting credits continues to grow. Don't recognize the name, but vaguely feel like you have seen him before? That's his trademark (and self-described) "that one guy" face at work.
Born in Lac La Hache, Munro dreamed the Canadian dream to become a professional hockey player. However, after an injury dashed his hopes at the age of 18, he moved to Vancouver and immersed himself in the music scene. After learning a number of instruments, Lochlyn Munro threw that work to the wind and tried out for a role on 21 Jump Street. He got the job. Finally finding his place, he hasn't stopped acting since.
Erica Cerra
Hometown: Vancouver
Birthday: October 31, 1979
Famous Roles: Jo Lupo on Eureka, Laurel Burke on Rush, Jasmine in Shark Killer
This sizzling Vancouver beauty of Italian descent caught the acting bug early in life; by her 8th birthday to be exact. After it got under her skin, it was all she wanted to do. She made her debut on the Canadian show KidZone and followed it up with a handful of commercials. However, at 14 she decided to take a break, stating in a SciFi World interview, "It was about wanting to be 14….I wanted to be 14 with no responsibility but I always wanted to act again." She made her successful return when she was 22, but this Vancouver girl has never strayed too far from her hometown.
Alexia Fast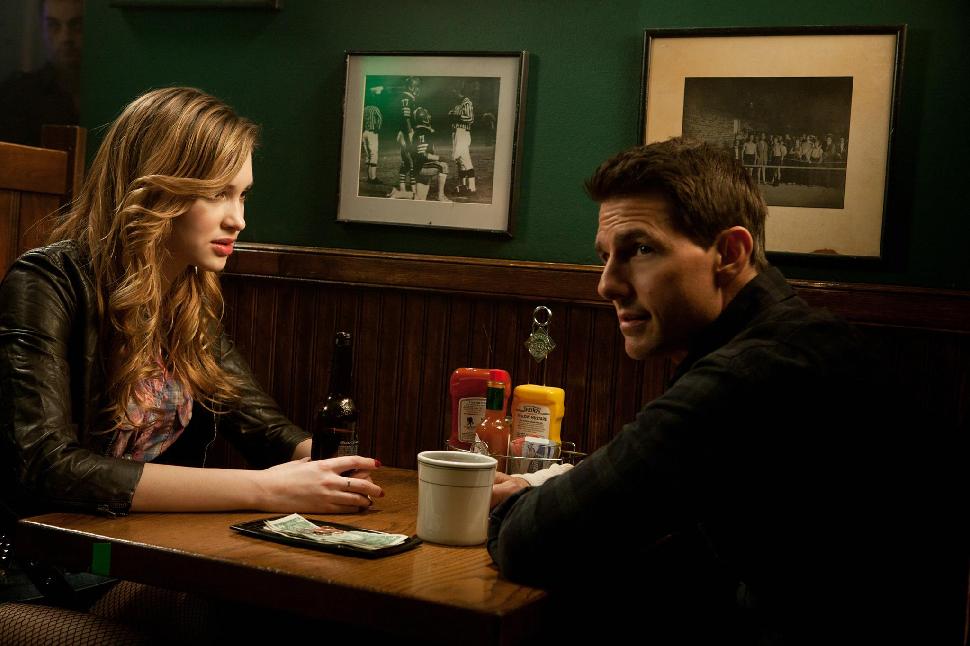 Hometown: Vancouver
Birthday: September 12, 1992
Famous Roles: Callie Winter on Manhattan, Sandy Jack Reacher, Cass in The Captive
'Subtle' will never be a word used to describe Vancouver native Alexia Fast's arrival on Hollywood's radar. In fact, one might say that Fast moves quite…fast. She initially made a big impact on scouting agents when she made her debut writing, directing and acting in her short film The Red Bridge. At the ripe age of seven. Although she got her humble beginnings in Vancouver, this new starlet has already seen so much of the rest of the world. She's filmed everything from independent Canadian films to blockbuster hits.
Dylan Bruce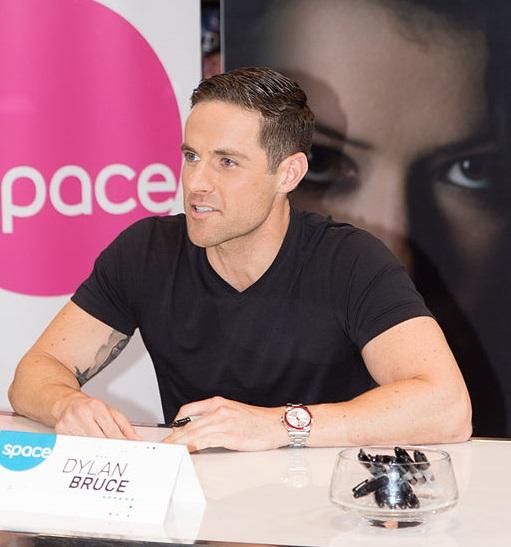 Hometown: Vancouver
Birthday: April 21, 1980
Famous Roles: Paul Dierden on Orphan Black, Adam Donner on Arrow, Chris Hughes on As the World Turns
With a face of chiseled marble, it's only natural Dylan Bruce would end up a soap opera hunk. However, before the ladies were drooling over their TV sets, he was turning heads in his hometown of Vancouver. While born in Vancouver, he grew up in Boundary Bay and has remained a bit of a border jumper throughout his life. Bruce has continuously hopped between Seattle, Vancouver and Los Angeles over the years.
Thomas Middleditch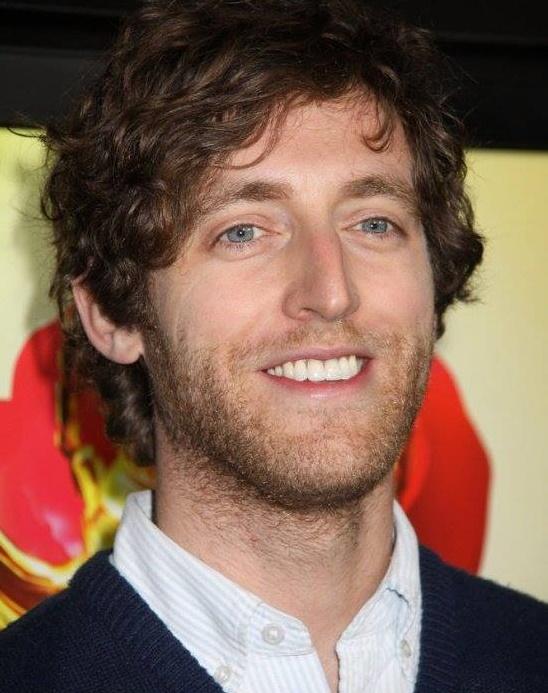 Hometown: Nelson
Birthday: March 10, 1982
Famous Roles: Richard Hendricks on Silicon Valley, Travis in The Campaign, Various Character on CollegeHumor Originals
Things sure have changed for Thomas Middleditch. He went from the shy weird kid in Nelson, B.C. to the shy weird kid on HBO hit Silicon Valley. Okay, so he does a bit of channeling with his childhood to fill a number of his roles, but Middleditch says his time in Nelson made him who he is today. It was after being bullied that he decided to enter the theatre program in the always-artsy town of Nelson. He states he transformed from a shy kid to a total weirdo, but a weirdo with a passion.
Jessica Lucas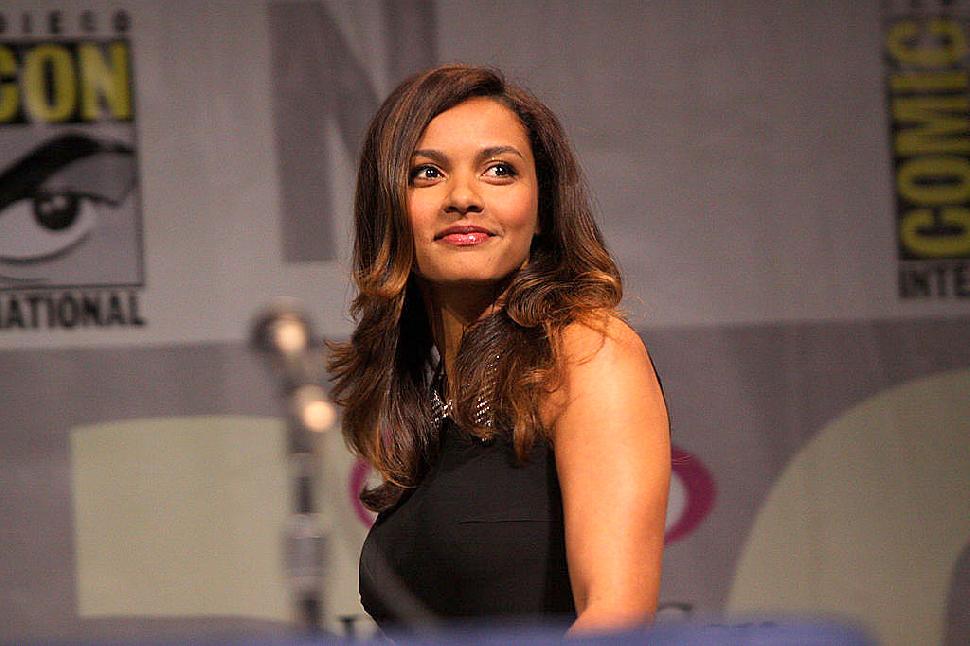 Hometown: Vancouver
Birthday: September 24, 1985
Famous Roles: Tabitha Galavan on Gotham, Renee Clemons on Gracepoint, Vera in That Awkward Moment
Born in Vancouver, this Edgemont alum and Cloverfield star has been acting since she was seven years old. She earned her theatre credits in local productions of Snow White & The Seven Dwarfs, Grease, Cinderella, Mousetrap and Music Medley. She received ample training at the Children's Theatre Arts Centre and received auditions for local theatre until her breakout role on the Canadian teen drama series Edgemont.