Kelowna is well-known for its lush, cascading vineyards, large, sandy beaches and proximity to Big White Ski Resort. Full of plump summer fruit, colourful autumn leaves and cozy winter activities, the Okanagan practically oozes romance.
While the assortment of wineries, classy eateries and hip bars are great for dates, there is an array of exciting and original activities that go beyond the regular wine tasting, traditional dinner and casual cocktails in Kelowna.
If you find yourself in or around Kelowna on Valentine's Day, your anniversary, or any other occasion worth celebrating, treat your significant other to a date that's as special as they are. Here are 25 ideas for unique dates in Kelowna:
Indoor & Outdoor Date Ideas in Kelowna
Float Away
Indulge in a pain-relieving, stress-reducing, homeostatic-balancing experience at Float Space. Step into the sensory isolation and floatation tank and relax on top of lukewarm water filled with 1,000 pounds of Epsom salts. The line between the air and water will soon become blurred and the sensation of the water will fade into nothingness. Couples can float together in the Float Room and Float Pool.
Price: $79 per couple for 90 minutes
Hours: Wednesday to Monday 8 a.m. – 11 p.m., Tuesdays 3 p.m. – 11 p.m.
Address: 1851 Kirschner Road, #104
Phone: (778) 484-3562
Museum Hunt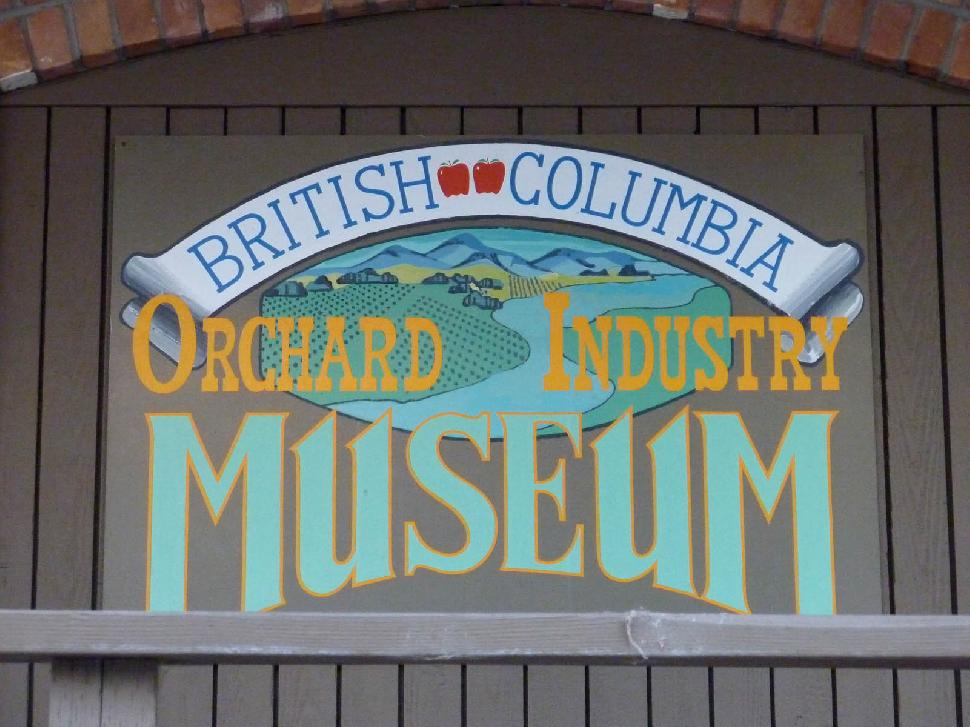 Inside the Laurel Packing House (Kelowna's first designated heritage building) is the BC Wine Museum and the BC Orchard Industry Museum. Exhibitions explore the history of seasonal fruit picking, packaging, canning and wine-making that defines the region today.
Price: Admission by donation
Hours: Tuesday to Saturday 10 a.m. – 5 p.m.
Address: 1304 Ellis Street
Phone: (778) 478-0325
Go Surfing
The H2O Adventure and Fitness Centre is full of aquatic equipment including waterslides, a wave pool, a river run and a surf simulator. Learn to ride the waves or impress your date with your moves on the only Flow Rider in the province.
Price: Adult (25-64) $10.75, Senior (65+) and Young Adult (19-24) $8.50, Youth (13-18) $7.25, Child (3-12) $6
Note: Admission to the Flow Rider is included with admission to the H2O centre.
Hours: Monday to Friday 6 a.m. – 9:30 p.m., Saturday 6 a.m. – 8 p.m., Sunday 8 a.m. – 8 p.m.
Address: 4075 Gordon Drive
Phone: (250) 764-4040
Shop Local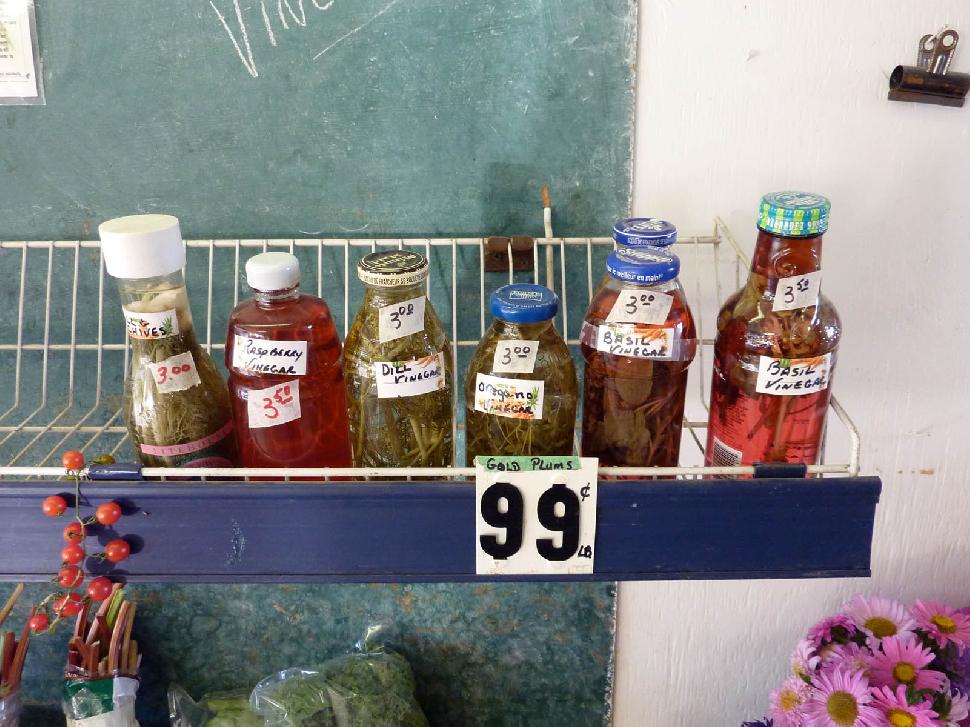 In the winter, the Kelowna Farmers' and Crafters' Market moves from the intersection of Springfield Road and Dilworth Drive into the Parkinson Recreation Center. Local vendors sell homemade goods, seasonal vegetables, farm produce and artisan crafts.
Hours: Saturday 9 a.m. – 1 p.m.
Address: Indoor Market (Nov. – March)- 1800 Parkinson Way, Outdoor Market ( Apr. – Nov.)- Dilworth Drive
Phone: (250) 878-5029
Dance All Night
The Blue Gator Bar & Grill is the interior's home of live music. Poppa Dawg and his band take the stage for Wednesday Night Blues; the Zamboni Brothers or Linus perform on Thursdays; and Fridays and Saturdays are always something different. The dance floor gets wild, so come prepared to show off your moves!
Price: $5 cover charge on weekends
Hours: Monday and Tuesday 10 a.m. – 7 p.m., Wednesday to Saturday 10 a.m. – 1 a.m.
Address: 442 Lawrence Ave
Phone: (250) 860-1529
Dive In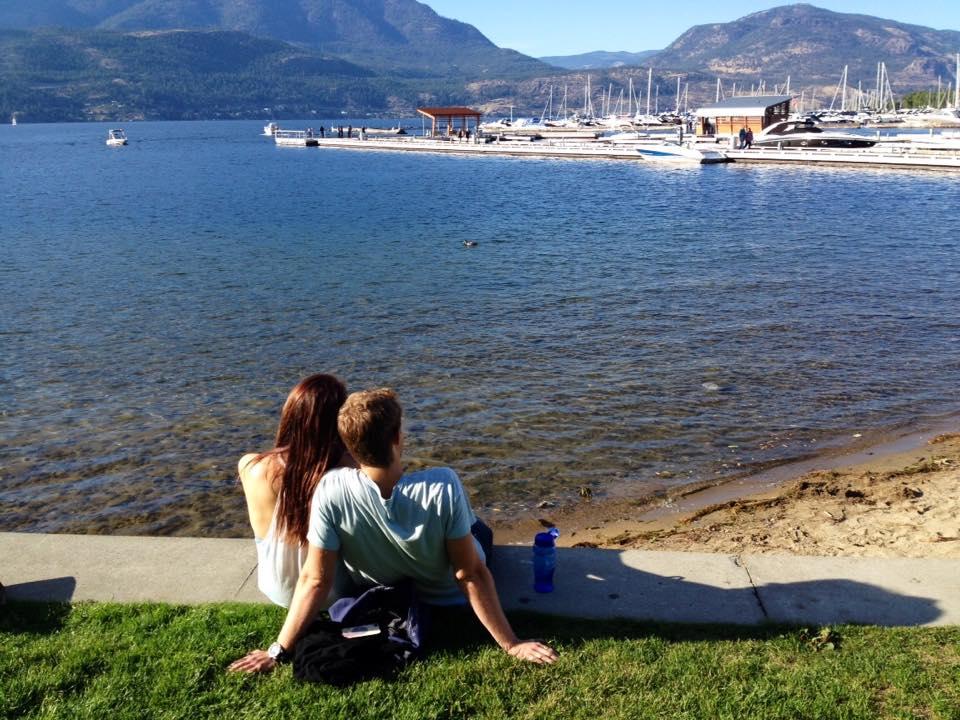 Okanagan Lake is the home of the mythical sea creature the Ogopogo. Most likely a distant relative of the Loch Ness Monster, sightings of the Ogopogo have been rare and unfounded. However, the beast is there—and you can find it scuba diving near Paul's Tomb. A large, sunken statue of the legendary sea monster lingers beneath the water for those brave enough to find it.
Climb Up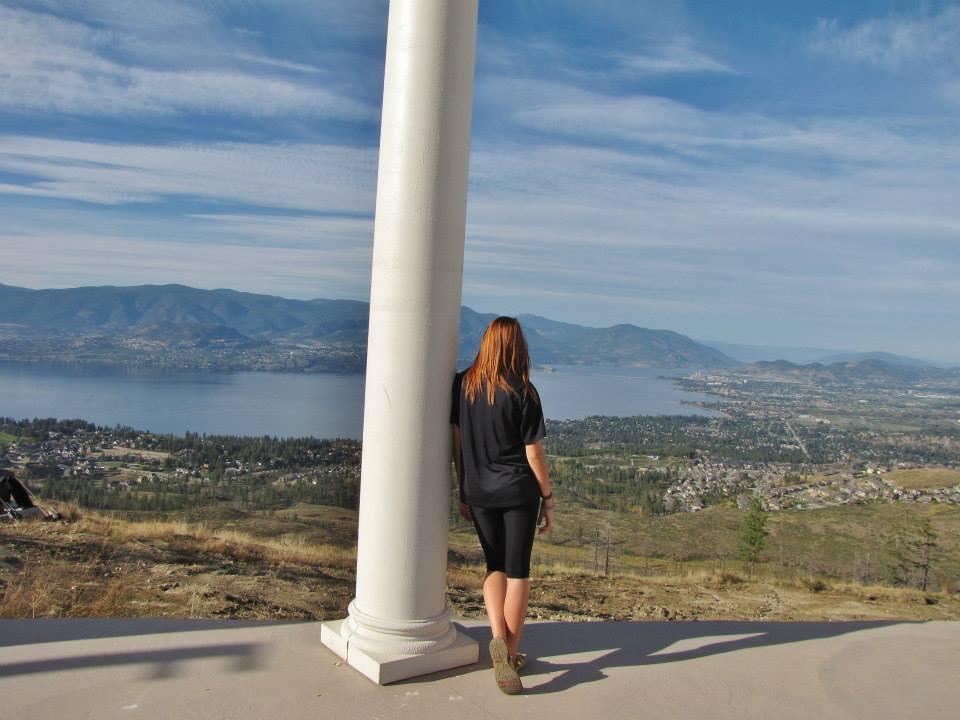 In full operation from April 4th to September 6th, Kelowna Mountain Vineyards and Bridges offers gorgeous views overlooking Kelowna from the south. With an array of swinging bridges, white pillars, wooden boardwalks and an outdoor amphitheatre, exploring the mountain is a romantic way to soak in the beauty of the day.
Price: Adult $24.95, Student/Senior $19.95, Child $1 per year (0-18)
Hours: Prior to June 18th: Saturday and Sunday only 10 a.m. – 5 p.m.; June 18th on: daily 10 a.m. – 5 p.m.
Address: 5755 Gillard Forestry Road
Phone: (250) 300-3456
Drive-In
The largest outdoor movie theatre in North America, the Starlight Drive-In, is a 55 minute drive from Kelowna, just south of Enderby. Throughout the summer, the Starlight plays two movies every evening. The soundtrack is broadcast over the radio at 106.9 FM. Snuggle up in your front seat or make a bed in the box of your truck for an old-fashioned date.
Price: General Admission (12+) $10, Child (4-12) $6, Tot (3 & under) free
Address: 5341 Highway 97A
Phone: (250) 838-6757
Longboard
Kelowna has relatively flat terrain, making it a great place to learn (or teach your partner) to longboard. The sidewalk along Abbott Street Heritage District is wide enough to accommodate rollerblades, bicycles, pedestrians and long boarders. Head north from Gyro Beach towards City Park. There are 48 historical homes to admire along the way.
Cruise Around
Kelowna Cruises hosts two-hour dinner cruises aboard a five-star luxury vessel. The buffet dinner includes salmon, BBQ chicken, fresh vegetables and gourmet side dishes. There is musical entertainment onboard Monday through Thursday.
Price: Adult $30 (cruise only), $50 (dinner and cruise)
Hours: Sunday to Friday 6 p.m. – 8 p.m., Wednesday and Thursday 5 p.m. – 7 p.m. and 8 p.m. – 9:30 p.m.
Address: 238 Queensway Ave
Phone: (250) 215-2779
Daytime Date Ideas in Kelowna
Ice Skate
Stuart Park, located in the heart of Kelowna's downtown cultural district, is a lakeside skating rink that is free to the public. When the ice gets too crowded or the air gets too chilly, you and your date can walk to a nearby coffee shop to warm up with a steaming cup of hot coco.
Hours: Daily 6 a.m. – 11 p.m., weather permitting
Address: 1430 Water Street
Phone: (250) 469-8800
Meditate
Kasugai Gardens is named after Kelowna's Japanese sister-city to symbolize their cross-cultural friendship. The enclosed area has leafy florae, Zen statues, a trickling waterfall and a pond full of massive Koi fish. The gardens are a fantastic place to reflect and meditate, or just sit and enjoy the serenity.
Hours: March 1st to November 1st: 9 a.m. – 5 p.m. Open until 8 p.m. July and August.
Address: 1435 Water Street
Go to the Farm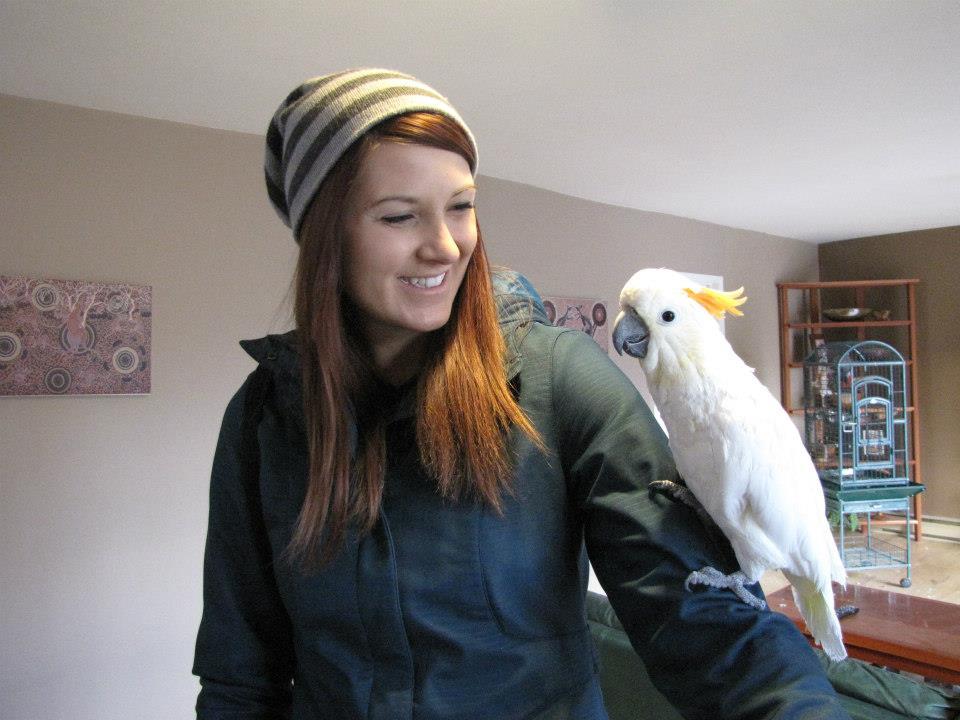 The Kangaroo Creek Farm in Lake Country is an interactive date for animal lovers. Visitors can hold a baby kangaroo, pet a wallaby and meet an emu. It is a working farm, so come prepared for an assortment of smells and don't be afraid to get your hands dirty!
Price: $5 (age 5 and up)
Hours: Summer weekends 10 a.m. – 3 p.m.
Address: 3193 Hill Road
Phone: (250) 766-4823
Get out on the Water
Okanagan Beach Rentals at Rotary Beach rents "self-powered" water equipment. Hop on your own stand-up paddleboard, kayak or inflatable, or share an aqua bike, pedal boat or canoe with your date.
Price: $20 – $80 (varies with rental)
Hours: Daily throughout the summer 9:30 a.m. – 6:30 p.m., weather permitting
Address: 3726 Lakeshore Road
Phone: (250) 862-6191
Fly Away
For a breathtaking, birds-eye view of the region's surrounding lakes, hills and vineyards, Air-Hart Aviation offers float plane tours. The Kelowna Panorama tour includes Mount Boucherie, Gallaghers Canyon and the city of Kelowna, lasting a total of 20 minutes in the air.
Price: $109.99 per person
Hours: Year-round, weather permitting
Address: 1326 Water Street
Phone: (250) 762-9830
Cheap Date Ideas in Kelowna
Feed the Ducks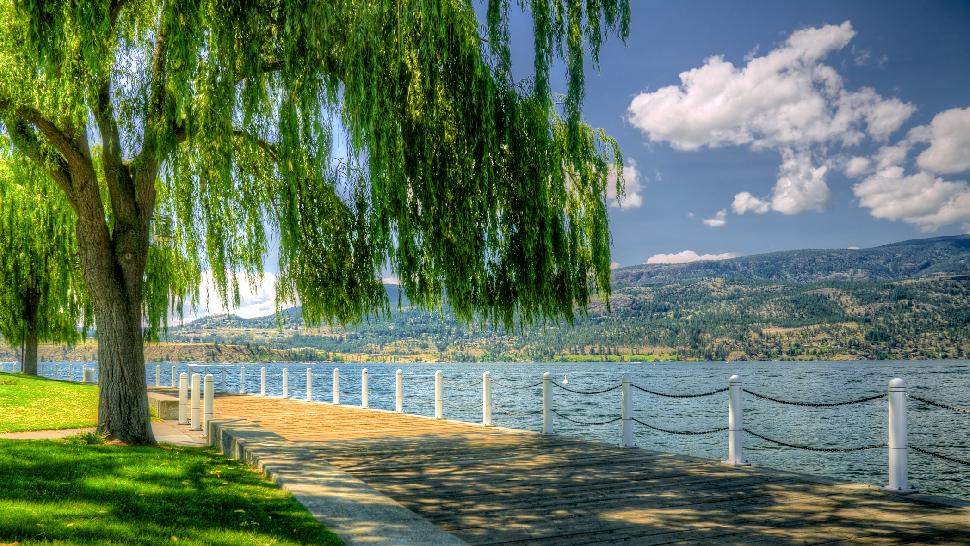 For the price of a loaf of bread, you and your significant other can serve the ducks their dinner at City Park as the sun sets. Stroll along the boardwalk from Waterfront Park to the William R. Bennett Bridge. There are plenty of benches along the way to sit and watch the world go by.
Address: 1200 Water Street
Have a Picnic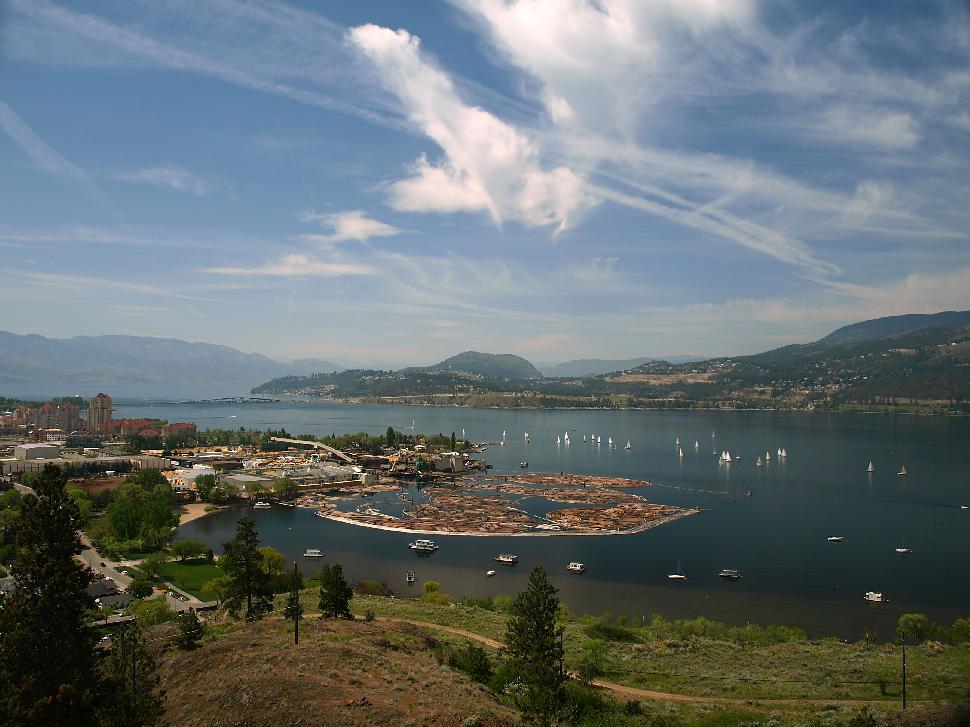 An inexpensive way to woo your date is to plan a picnic at the Upper Apex Lookout at Knox Mountain Park. Dine in the wooden gazebo while gazing across Okanagan Lake.  If you don't want to get sweaty on a hike, you can always drive half of the way up to the Crown Lookout.
Price: Free!
Hours: Daily 6 a.m. – 10 p.m.
Address: 621 Broadway Ave
See it Live
The Kelowna Community Theatre puts on over 250 events from comedy to music to dance to drama-filled plays. The venue has been entertaining couples since its opening in 1962. Prices vary depending on the event; select performances are free.
Address: 1435 Water Street
Phone: (250) 469-8944
Play with Puppies
If you and your partner don't have a pet of your own, the local BC SPCA regularly seeks volunteers to assist with cat cuddling and dog walking. Interested volunteers must apply online.
Hours: 10 a.m. – 5 p.m. Monday -Saturday, closed Sunday
Address: 3785 Casorso Road
Phone: (250) 861-7722
Embrace your Inner Child
With arcade games, go-karts, a batting cage, and indoor and outdoor minigolf, Scandia Golf & Games is one of the most high-energy places you can take your date. Face off in the dimly lit jungle-themed mini-golf course or win your date a prize from the arcade.
Price: Mini-Golf Adult $10.50, Youth (13-17) $9.50, Go-Karts $10.50, Batting Cage $4 for a round of 35 pitches
Hours: Sunday to Friday 10 a.m. – 11 p.m., Saturday 8:30 a.m. – 12 a.m.
Address: 2898 Highway 97 North
Phone: (250) 765-2355
Double Date Ideas in Kelowna
Escape
Rally the troops and maneuver your way out of the Ninja House, Black Ops, Mystic Jungles or Mannequin Room at Exit, an interactive mind game where the point of playing is getting out. A team of six is ideal, so it's best to make this a triple date.
Price: $25 per player
Hours: Monday to Wednesday 2 p.m. – 10 p.m., Thursday 2 p.m. – 12 p.m., Friday 12 p.m. – 12 a.m., Saturday 10 a.m. – 12 a.m., Sunday 10 a.m. – 10 p.m.
Address: 2453 Highway 97 North
Phone: (778) 484-3366
Ice Climb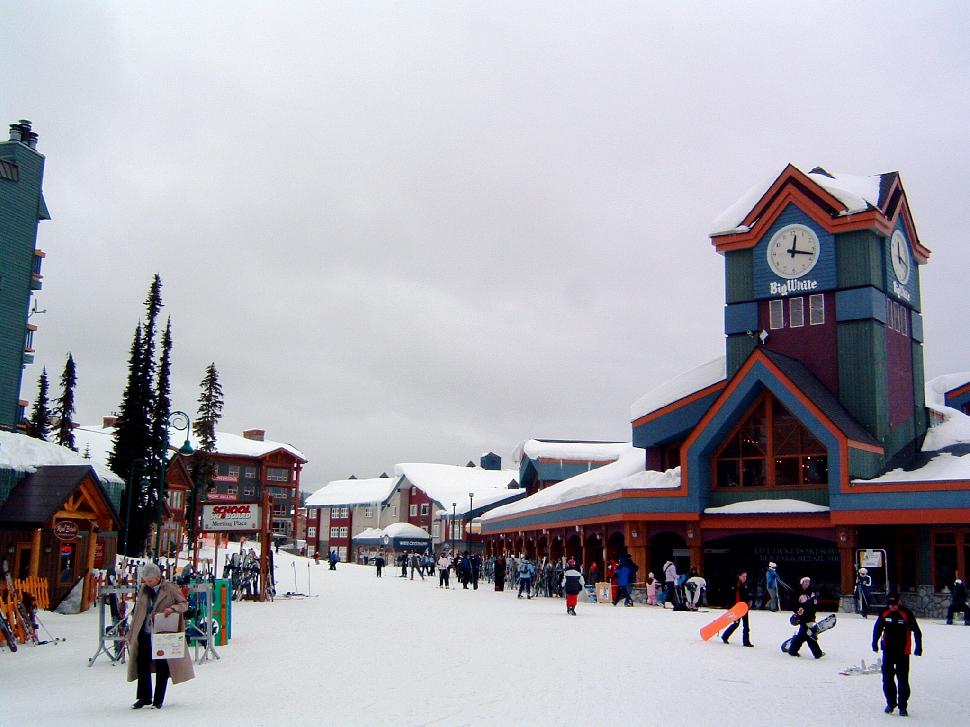 Race up the 60-foot ice tower in Happy Valley at Big White Ski Resort. Constructed with 4 telephone poles and 3-foot-thick ice, the four sides have varying scaling options from beginner to advanced. Climbing gear is provided and the area is fully lit for night climbing.
Price: $25 per climb or $65 day pass
Address: 5315 Big White Road
Hours: Daily 12 p.m. – 8 p.m.
Phone: (250) 765-3101
Zip line
The Oyama Zipline, located 40 minutes north of Kelowna, has a 3-hour course that includes the fastest zipline in the area. With top-notch safety-harnesses and stunning views across the Okanagan, the zipline is suitable for anyone aged 5 to 87.
Price: $99
Hours: April through October
Address: 5617 Oyama Lake Road
Phone: (250) 548-4129
Bikes and Brews
Monashee Adventure Tours has partnered with three local breweries (Tree Brewing, Bad Tattoo and Cannery Brewing) to create Peddle and a Pint tours. Whether you and your crew want to cycle along the Kettle Valley Railway, traverse across the city or trek 50 kilometers, the flexible tour can be tweaked to your needs. Bike and helmet rental and a pint of beer is included.
Price: $80 – $120 per person. Four people minimum.
Hours: 10 a.m. onwards
Address: 1591 Highland Drive North
Phone: 1-888-76CYCLE(2-9253)
Pillage and Plunder
Put down your phone and pick up a board game, spoonful of elk stew and glass of mead at Muninn's Post, a Viking pub in downtown Kelowna. Rock out at Metal Mondays or embrace Norse culture during the Comedy Valhalla Tuesday night starting at 8 p.m.
Hours: Monday, Tuesday and Thursday 12 p.m. – 2 p.m. & 5 p.m. – 12 a.m., Friday to Sunday 12 p.m. – 12 a.m.
Address: 575 Bernard Avenue
Phone: (250) 478-7010
Do you have a recommendation that didn't make our list?
Comment below or tweet us