With Christmas getting closer every day, be sure to shop local this year and get your family and friends something inspired by this beautiful province!
Spa treatment at Echo Valley Ranch & Spa
Location: 10635 Jesmond Rd., Clinton
Facebook: @EchoValleyRanch
Website: www.evranch.com
Description: Nestled on this beautiful, authentic ranch are two world-class spas where guests can experience classic European or Thai therapies, washing all of their cares away.

A gift subscription to Pacific Yachting
Location: 1166 Alberni St., Vancouver
Facebook: @pacificyachtingmagazine
Website: www.pacificyachting.com
Description: Pacific Yachting Magazine caters to the boating community of the Pacific Northwest, with the latest and greatest information on boating, cruising and life on the open water.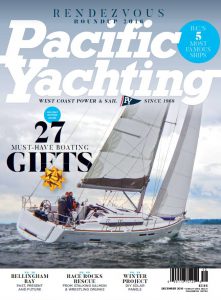 Art from West Coast Community Craft Shop
Location: 7135 Market St., Port Hardy
Facebook: Search for West Coast Community Craft Shop
Website: No website listed
Description: The West Coast Community Craft Shop features works from more than 100 BC artists and crafters, all on consignment.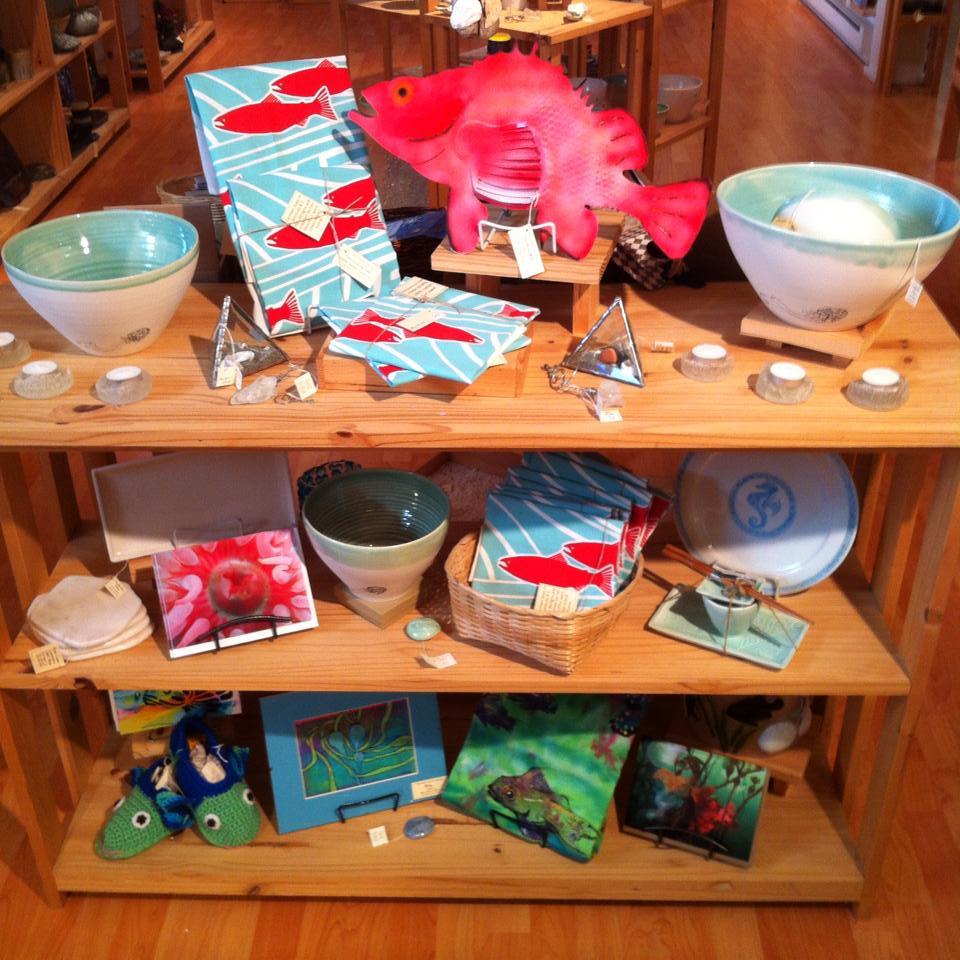 Beeswax candles from Two Hoots Gift Gallery
Location: 1490 Fisher Rd., Cobble Hill
Facebook: @twohootsgiftgallery
Website: www.michaelgilespottery.com
Description: Two Hoots Gift Gallery is a pottery studio, art gallery and gift store, all in one convenient location! Artist-in-residence Michael Giles creates stunning pottery work, and the store has all kinds of local art and gifts for you to browse. The beeswax candles are made by local artist Carolyn Morris and last for hours.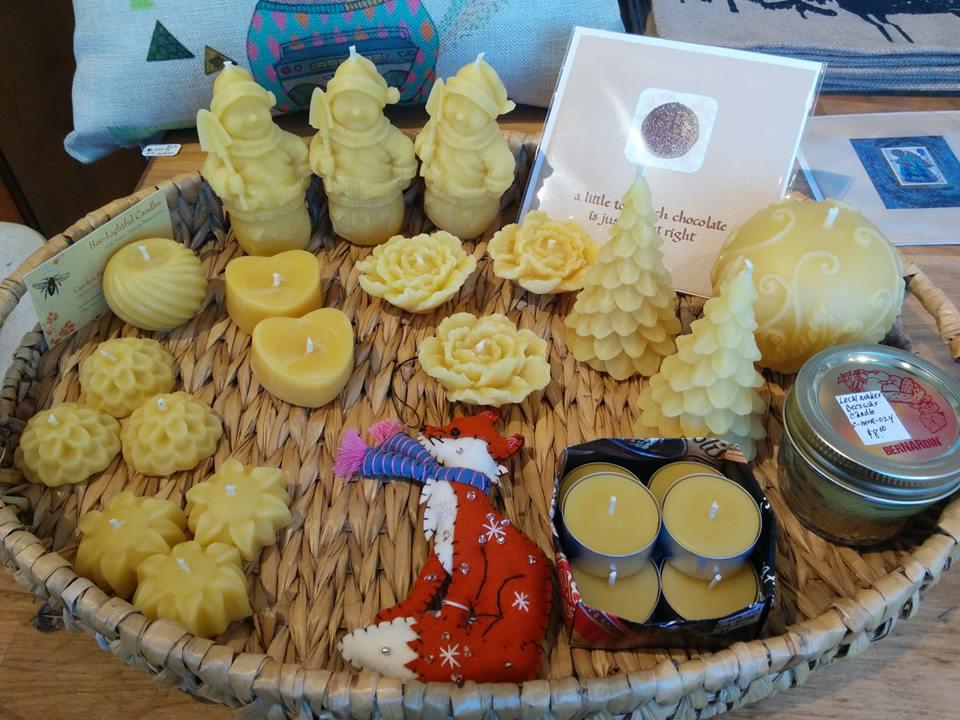 Demerara Butter Crunch from Milsean Shoppe
Location: 2900 272 St., Aldergrove
Facebook: @milseanshoppe
Website: www.milsean.com
Description: The award winning, made-on-site Demerara Butter Crunch has been a crowd favourite since 1992. Pick up a bag for that special someone on your list, and maybe add a gift card for some of the restaurant's fresh desserts, lunches or coffee.
Jewelry from Invisible Sun Arts
Location: 1765 Cowichan Bay Rd., Cowichan Bay
Facebook: @InvisibleSunArts
Website: None
Description: Invisible Sun Arts sells jewelry, artwork and other stunning pieces by local BC artists. The jewelry pictured is by Leslie DeAthe, and there are many, many more items waiting for you and that special someone you're shopping for.
Gemstones from Infinity Gifts
Location: 124 Craig St., Parksville
Facebook: @infinity.gifts
Website: www.infinitygifts.ca
Description: Infinity – Gifts For Your Soul is dedicated to helping customers through their life's journey, with products such as books, gemstones, yoga materials, tarot decks, salt lamps, and services like massage, card readings, reflexology and more.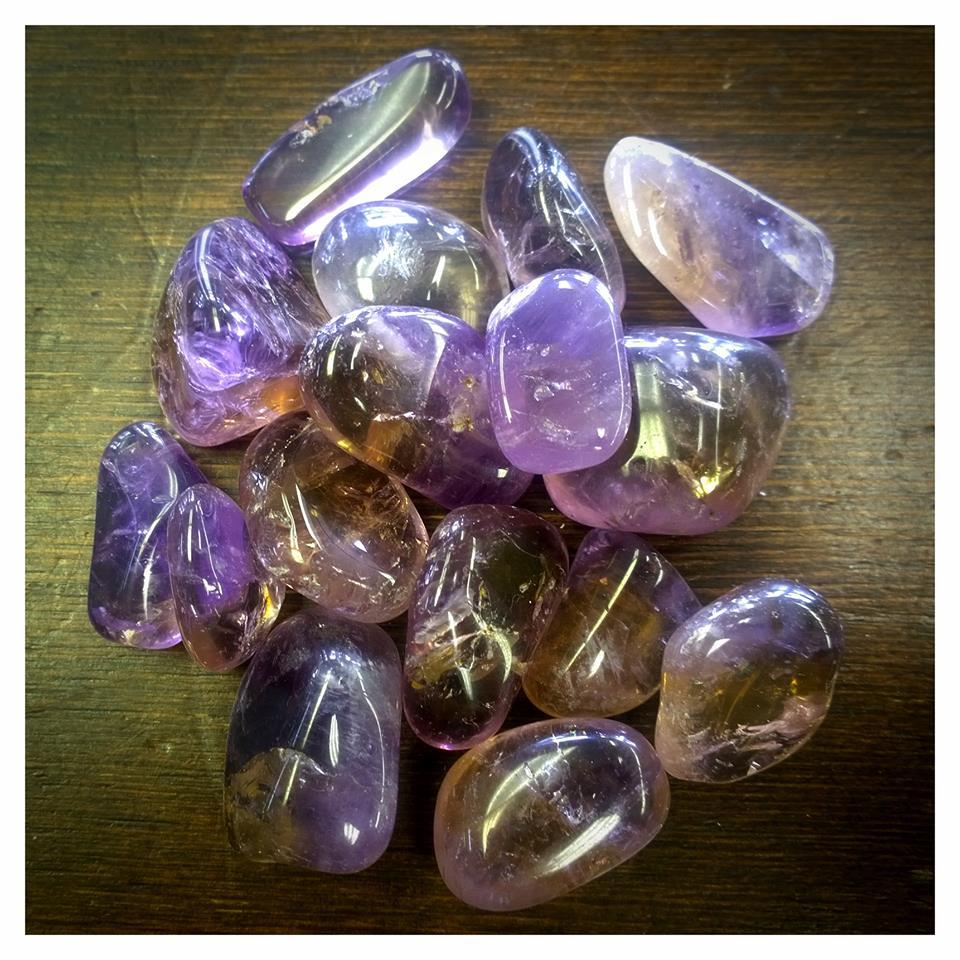 Cribbage board from Salish Sea Market
Location: 6996 W. Island Hwy., Bowser
Facebook: @SalishSeaMarket
Website: www.salishseamarket.com
Description: Take home the spirit of the Salish Sea, with a wide variety of unique gifts – pottery, glass, metals, paintings, wood, photography, fabrics and more. The unique cribbage boards pictured are made from wood pieces found around Salt Spring Island and are the one-of-a-kind gift you've been searching for.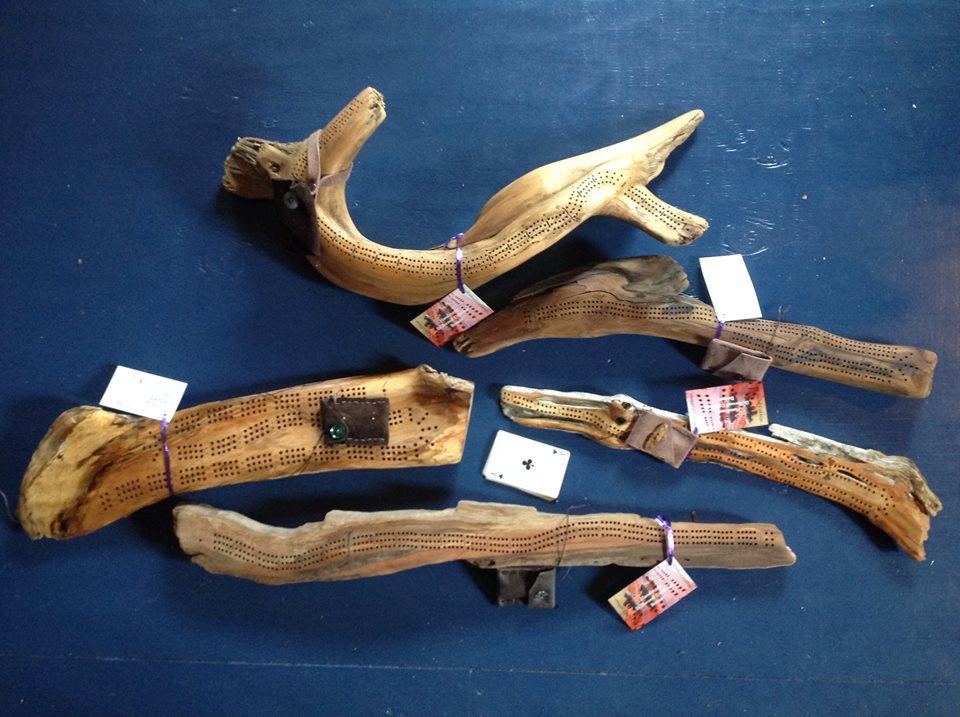 Soapstone carving from Blue Fish Gallery
Location: 2907 2nd Ave., Port Alberni
Facebook: @BlueFishGalleryPtAlberni
Website: www.bluefishgallery.info
Description: Blue Fish Gallery is set in an old house and serves as a gallery and gift shop for those looking for authentic BC pieces. Pottery, glass, wood, jewelry, clothing and more are all available at Blue Fish Gallery. The soapstone carving pictured is by Glen Henderson.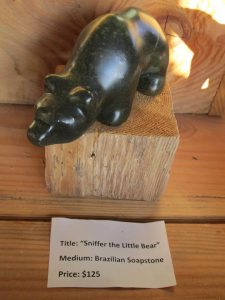 Experience FlyOver Canada
Location: 201 – 999 Canada Place, Vancouver
Facebook: @flyovercanada
Website: www.flyovercanada.com
Description: FlyOver Canada will transform into a magical winter wonderland this Christmas season, and guests will have fun helping Santa Claus search for his missing elves during an exhilarating simulated flight across Canada and on to the North Pole. Guests can purchase gift certificates online or on site, and a 10 per cent discount is offered for online purchases.