Every year on April 22, Earth Day is celebrated with events worldwide to demonstrate support for environmental protection and to remind us of our impact on our planet.
Perhaps you are participating in your own way such as biking to work or spending time outside in the forest across your street. However, if you are considering a bigger contribution in respect to Earth Day this year, we have pooled together some incredible B.C. eco-charities that are making significant improvements to the province.
The benefit of local charities, you ask? They tend to be skillfully volunteer run, put more emphasis on building connections within their community, keep overhead unusually low and make a visible difference in their area. These 10 charities span a variety of causes sure to peak each individual's specific interests and concerns.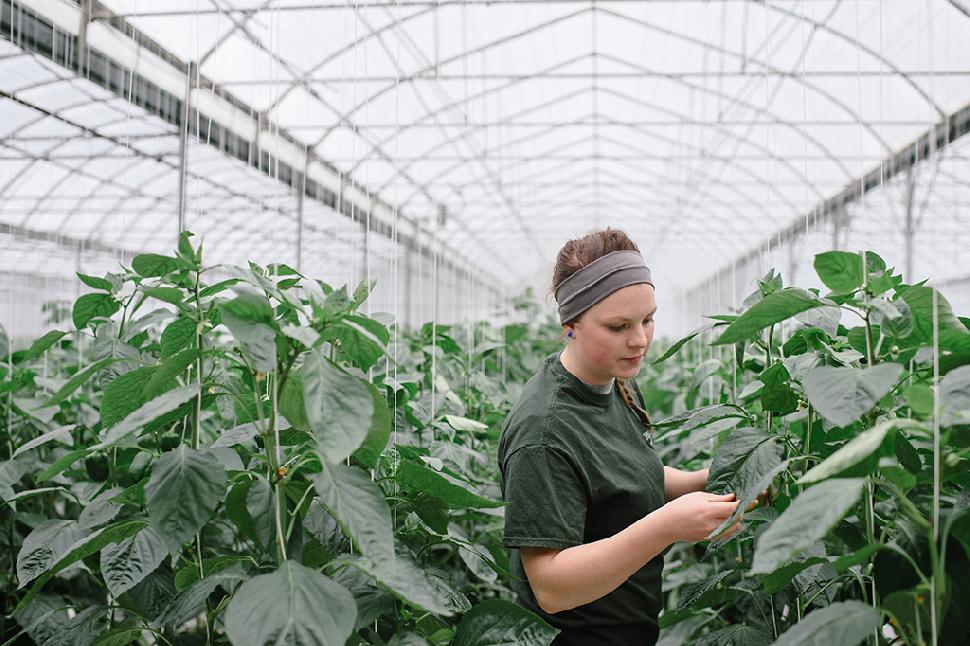 1. City Farmer
About 37 years ago, this Vancouver non-profit society began out of an interest in energy use in the food system. In addition to their own newspaper publication, City Farmer, they promote urban agriculture and environmental conservation with educational courses. City Farmer attempts to teach people how to grow food in the city, compost their waste and take care of their home landscape in an environmentally-friendly way. Their location on Maple Street allows visitors to drop by and learn more about how to take care of an urban landscape, as well as check out their on-site compost toilet, green roof, cob shed, organic food garden, permeable lane, natural lawn, waterwise garden plus a worm and backyard composter.
2. Grasslands Conservation Council of British Columbia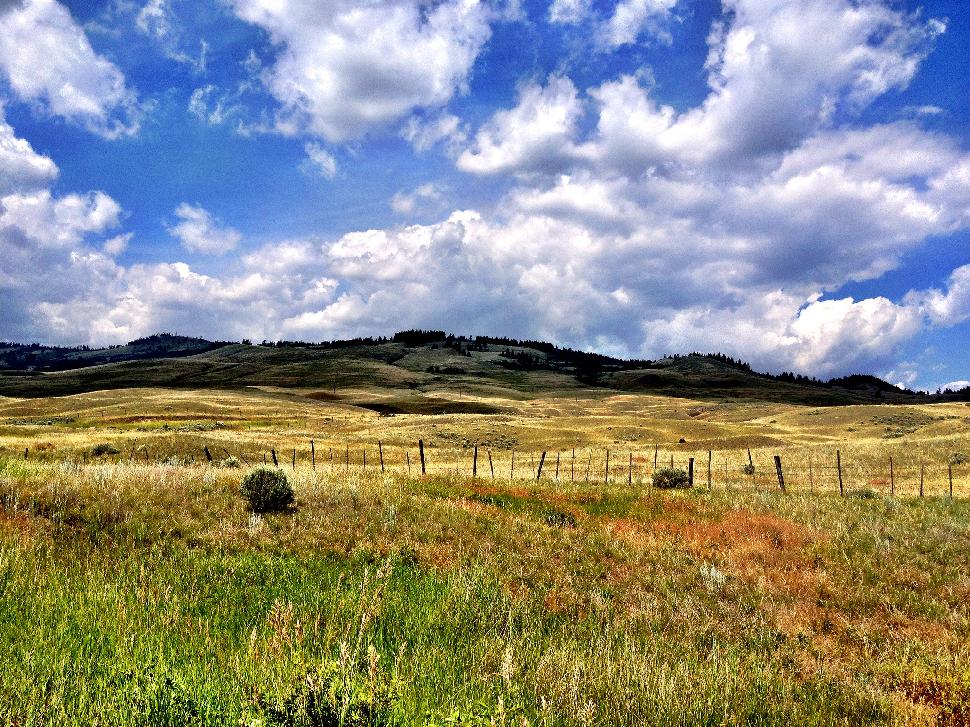 This registered Kamloops charity is a strategic alliance of organizations and individuals such as ranchers, grasslands agrologists and ecologists, First Nations, range management specialists (and more), who contribute to the security of grasslands in our province. The long-term sustainability of the grasslands are currently being threatened by urban expansion, subdivision and development, abusive recreation, invasive weeds, forest encroachment and inappropriate land management practices. The GCC's mission is to foster a greater understanding and appreciation of the grasslands throughout B.C., as well as to promote the conservation of grassland ecosystems, species at risk and their habitats. According to their website, the majority of the grasslands in Canada have already been lost, but British Columbians still have the chance to protect and conserve their valuable grasslands heritage.
http://www.bcgrasslands.org/index.php/index.php
3. Burke Mountain Naturalists
The Burke Mountain Naturalists was formed in 1989 by local residents who called for protection of critical habitat areas such as Colony Farm Regional Park on the lower Coquitlam River and local mountain slopes referred to as Greater Vancouver's 'backyard wilderness,' now Pinecone-Burke Provincial Park. Today, BMN remains an active group of people interested in conserving local green spaces and promoting a more sustainable way of life. Most of their members reside in Coquitlam, Port Coquitlam or Port Moody and the non-profit society already has seven locally accomplished efforts.
4. Friends Uniting for Nature (FUN) Society
This B.C. charity is a dynamic, youth-driven organization dedicated to delivering fun programs to help inspire and empower young Canadians to preserve and protect the environment through education, leadership and teamwork. Their FUN camps (a summer day camp), take place in Victoria and on the UBC campus in Vancouver. The program shows kids how to spend most of each day outside (ditching screen time for nature time), how to build a fort in the woods, get scientific with stream restoration, make solar-powered mini cars and enjoy physical activities like gardening, rock-climbing and paddle boarding. You can donate, volunteer or get your kids involved.
5. The ChariTREE Foundation
This registered Canadian charity, located on Bowen Island, was actually founded on Earth Day 2006. Its mission is to help the planet by creating and supporting tree planting projects designed to benefit kids, teach them about nature and empower them to take steps to protect their planet. ChariTREE has given thousands of trees to children across Canada and around the world, plus to continue their ecological responsibility, they source the correct species for the specific region and ship the trees at no cost to the schools, organizations, teachers and students. According to their website, the trees children receive are called "wish trees" because when they plant their tree, they get to make a wish for the world (awww).
http://www.charitree-foundation.org/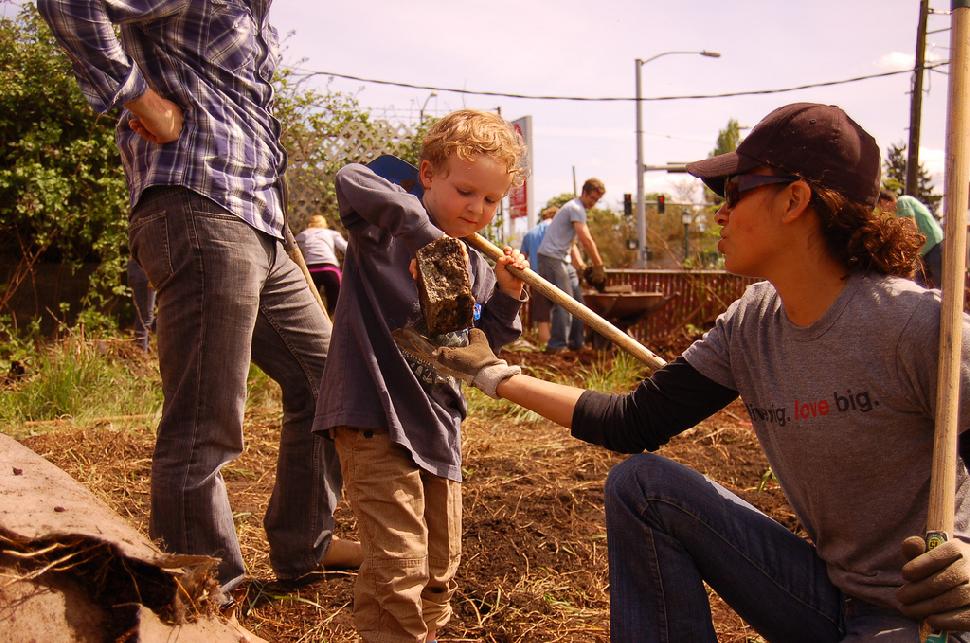 6. ForestEthics Solutions Society
ForestEthics Solutions Society is located in Vancouver and is focused on the continued implementation of the Great Bear Rainforest and Canadian Boreal Forest Agreements. It alsoexists to protect endangered forests, wild places, wildlife, human wellbeing and our climate from the threats posed by logging and the pursuit of extreme oil such as tar sands. Their campaigns challenge corporations and catalyze environmental leadership in industry, governments and communities. Over time, combined with their international partner ForestEthics, their campaign victories and strategic partnerships have seemingly transformed industries and helped secure the protection of more than 65 million acres of forest.
http://forestethicssolutions.org/
7. Cowichan Green Community Society (CGC)
This non-profit organization has been focusing on environmental sustainability in the Cowichan Region since 2004, creating change through education and regenerative projects. For the last six years, its mandate has revolved mainly around improving food security by developing strong relationships with local food producers and increasing urban and rural food production. Their food security projects include the creation of food policy documents such as the Cowichan Food Charter and the Cowichan Food Security Plan, projects like FruitSave (a fruit gleaning project) and community gardens.
http://cowichangreencommunity.org/
8. Earthwise Society
Formerly the Delta Recycling Society, this organization focuses on instructive environmental programs. This includes an Earthwise Garden that promotes chemical-free gardening, composting, and reduce, reuse and recycling activities, in addition to an organic Earthwise Farm on a three-acre site in Tsawwassen. This unique facility models the importance of sustainable growing practices and puts the local community in touch with food, where it comes from, how it grows and the ecological costs of getting it to our tables.
http://www.earthwisesociety.bc.ca/
9. The BC Lake Stewardship Society
The BCLSS is located in Kelowna and dedicated to the preservation, protection, and restoration of B.C. lakes. Their vision is clean, healthy lakes that provide a quality habitat for aquatic life, wildlife and people. As a non-profit society with charitable status, they educate the community about lake issues and help restore shorelines throughout the region. The BCLSS can also be a valuable resource to landowners who want to make their property more ecologically sustainable.
10. Animal Advocates Society of BC
Formed in 1992, AAS is an all-volunteer registered charitable organization funded solely by donations and dedicated to the rescue, fostering and rehabilitation of animals that official agencies will not help. They advocate for getting laws passed to stop animal cruelty and already have made several legislative changes. The charity is located in North Vancouver and is a no-kill organization, which means they see every rescue through.
http://www.animaladvocates.com/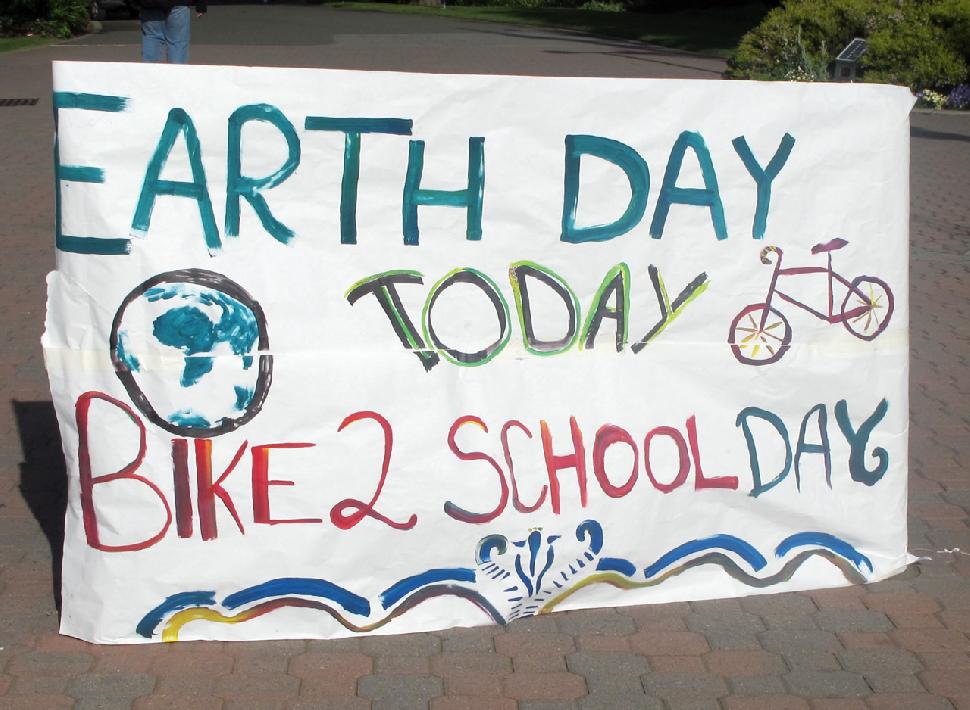 When searching for the organization you wish to help, there are a few things to consider. Donate only what you can afford and know that every bit matters and is appreciated by the charity. If you're short on cash, many of these websites also have links for online activism, whether it's adding your name to a petition or clicking to send an email to a legislator. If you are looking to gain a more rewarding experience or are more of a hands-on person, look into donating your time and energy instead with several volunteer opportunities.
Earth Day reminds us that our planet won't wait forever—but we don't need Earth Day to have a reason to contribute to the well-being of our Earth. These eco-charities are asking us to take into consideration the harm we are causing to our planet now and take action sooner than later. Whether you are sitting in an office donating to an eco-friendly cause, on your knees in the dirt planting vegetation, lending a careful hand to displaced or injured wildlife or helping to lower our carbon footprint, you can be confident knowing you are part of a cause that is slowly trying to better the lives and future of our grandchildren.